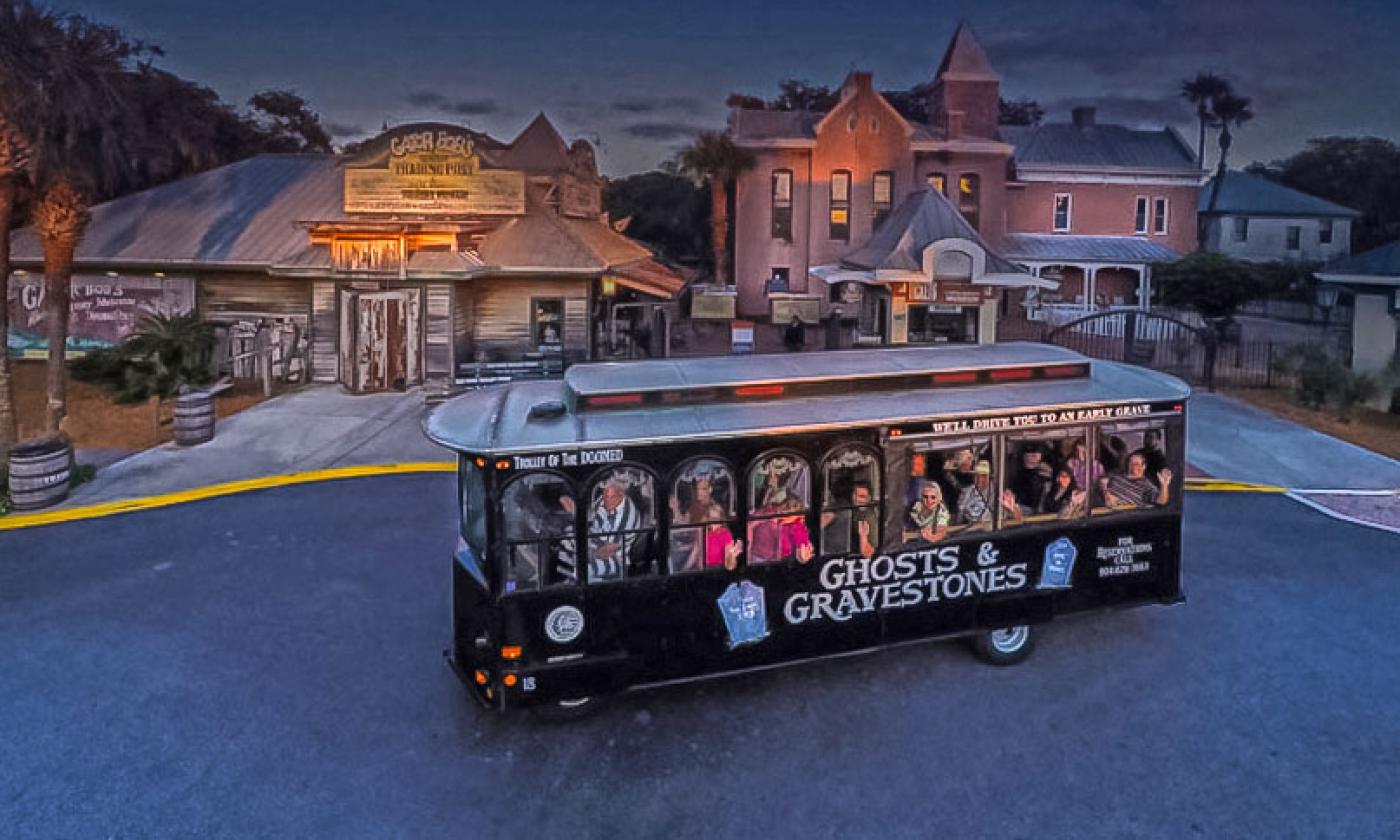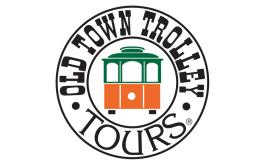 Tours begin at 8 p.m.; call for reservations.
Join a spooky adventure and see the Ancient City's darker side on the Ghosts & Gravestones Frightseeing Tour. The trolley moves past Huguenot Cemetary and famous haunted buildings in Historic Downtown while the guide relates tales of illness, mayhem, tragedy, and stories about former residents who can't seem to fully vacate their favorite homes. 
The award-winning tour includes a stop inside the Chamber of Horrors at Potter's Wax Museum, where guests learn about the pirate Andrew Ranson and the gruesome story of his execution in St. Augustine. The next stop is at the Old Jail, a historic property listed on both the Florida and the National Registers of Haunted Places. Arguably St. Augustine's most haunted building, the Old Jail has a dark history. You may want to hold hands with your partner as the guide describes some of the countless paranormal experiences documented on this site, including apparitions, cold spots, and unexplained banging noises. Everyone who dares is invited to step inside the jail and conduct their own investigation.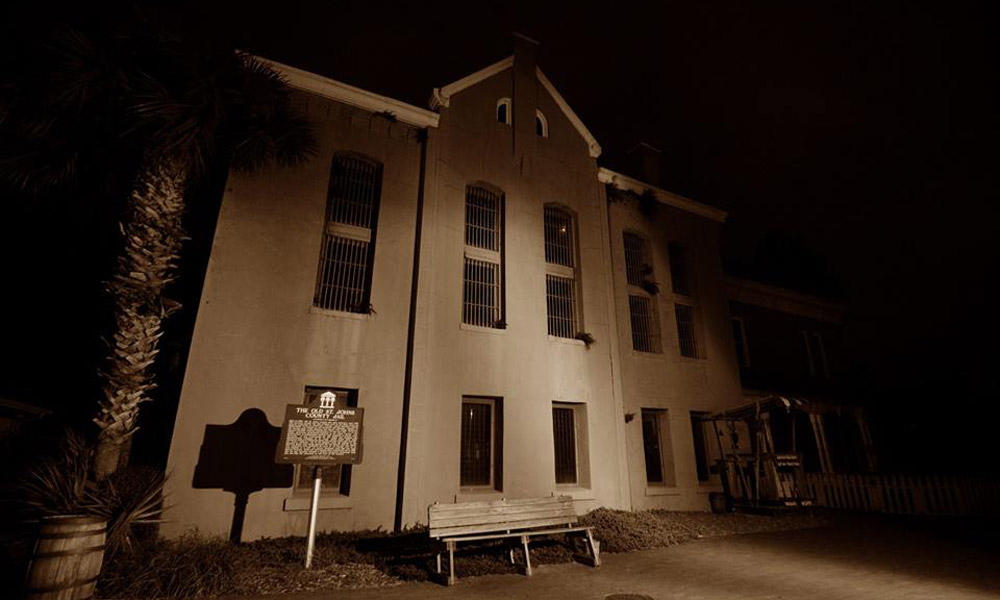 Ghosts and Gravestones was voted Best Ghost Tour by Best of St. Augustine in 2010, 2011, 2012, 2014, and 2015. The first tour departs from 27 San Marco Avenue, beginning at 8:00 p.m. each night, with additional tours added every twenty minutes based on demand. The tour is approximately an hour and twenty minutes long. Reservations are required and can be made by calling (904) 826-3663. 
Tickets are $28.99 for adults and $14.99 for kids ages 6 - 12. This tour is rated PG13, so parents are asked to use discretion when taking children on the tour. For more information or to purchase tickets, please visit here.
All photos are courtesy of Historic Tours of America.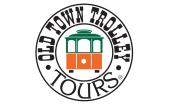 Tours begin at 8 p.m.; call for reservations.
Have a Question?