The Golden Gypsy
23 Cuna Street, St. Augustine, FL, 32084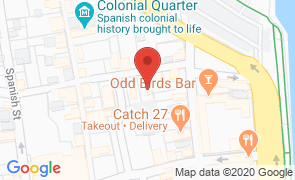 Hours
of Operation
Sun:
11:00 am - 7:00 pm

Mon:
12:00 am - 8:00 pm

Tue - Wed:
Closed

Thu:
12:00 am - 8:00 pm

Fri - Sat:
12:00 pm - 8:00 pm

Golden Gypsy is a shop in the Historic District that sources handcrafted goods directly from villages in Africa, Bali, Turkey, and Thailand.  They sell artisan jewelry, home decor, accent pillows, leather goods, stationary, and incense. The owner works to practice free trade although not all items sold are.

Being a world traveler, most of the items come from his direct interactions with the villages who make them. Signs are laid out in the shop describing the goods and detailing where they originate from. Visitors searching for an authentic piece of handpainted art from a far-off place will find lots of variety in this local shop.

Golden Gypsy is located on Cuna Street across from White Lion.

No Reviews Yet...

Be the first to Review The Golden Gypsy!




Restaurants
Near The Golden Gypsy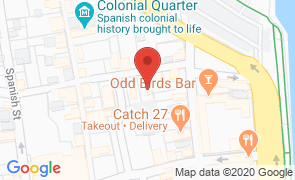 The Golden Gypsy
23 Cuna Street, St. Augustine, FL, 32084
(904) 417-0094
Hours
of Operation
Sun:
11:00 am - 7:00 pm

Mon:
12:00 am - 8:00 pm

Tue - Wed:
Closed

Thu:
12:00 am - 8:00 pm

Fri - Sat:
12:00 pm - 8:00 pm