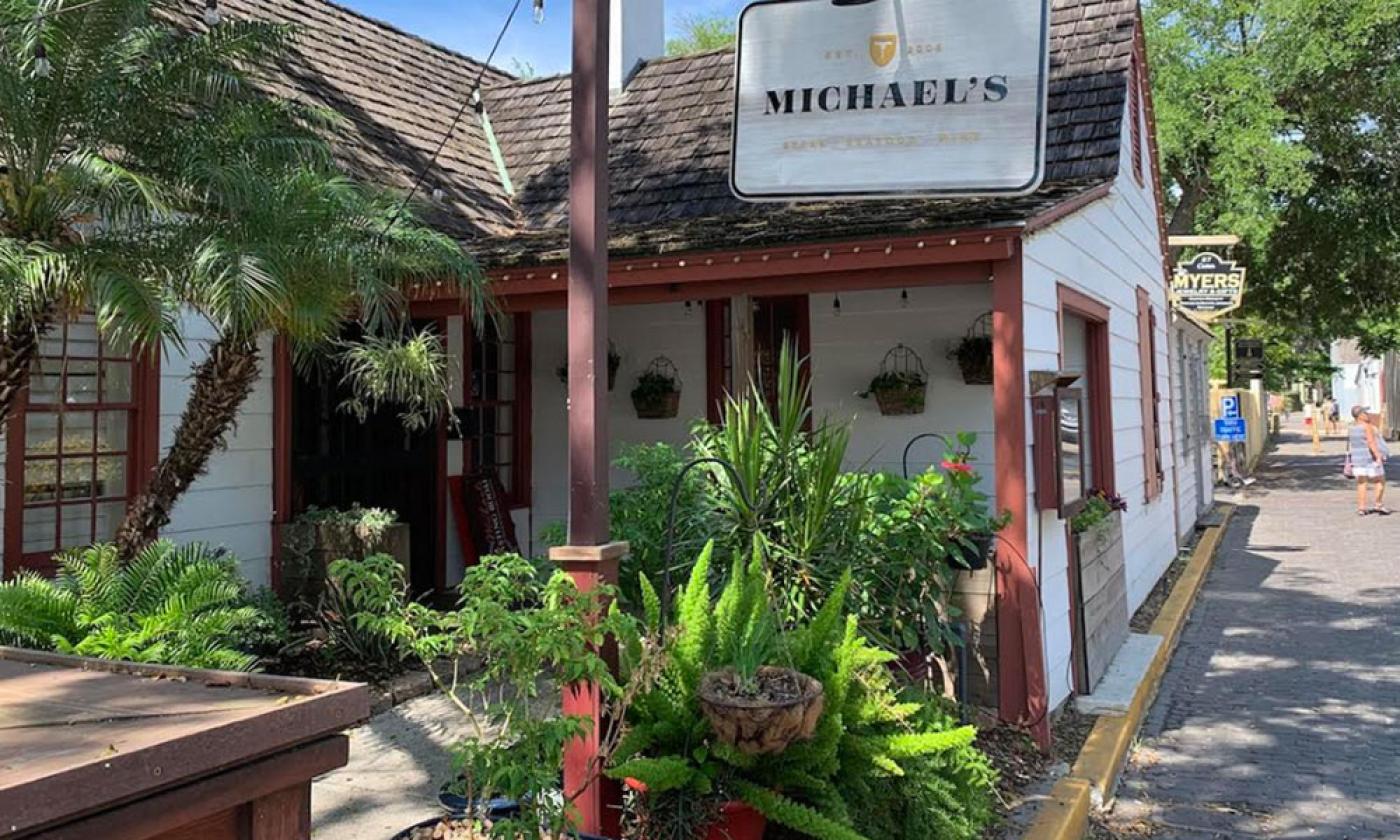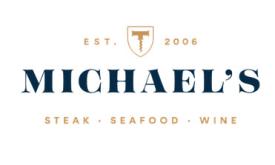 Mon - Thu:
5:00 pm - 10:00 pm
Fri - Sat:
5:00 pm - 10:30 pm
Michael's, one of St. Augustine's finest restaurants, offers casually elegant dining in an historic St. Augustine building. Chef and owner Michael Lugo has created a menu that pays homage to Spanish and European influences and offers a fine-dining steakhouse component.
The menu changes seasonally and fresh seafood dishes could include lobster gnocchi, crab croquetas with datil guava glaze, and seared ora king salmon over fresh lentils. In addition to the seafood dishes, cheese and charcuterie plates, and Latin-inspired starters, Michael's focuses on nearly a dozen steakhouse cuts. Each steak is served with a signature sauce ranging from herb chimichurri to red pepper romesco.
The comfortable indoor seating is made cozy by the serene blue-painted walls, while the vibrant art sets the tone for the colorful food and exquisite flavors. Michael's has a one-of-a-kind dessert program in partnership with local chocolatier, Nils Rowland of Créme de la Cocoa, and they also have an extensive 400-label wine selection.
Michael's combines fine dining flair and artistic atmosphere to accommodate a romantic evening, fun night out, or a great place to entertain clients.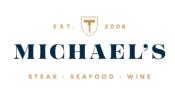 Mon - Thu:
5:00 pm - 10:00 pm
Fri - Sat:
5:00 pm - 10:30 pm