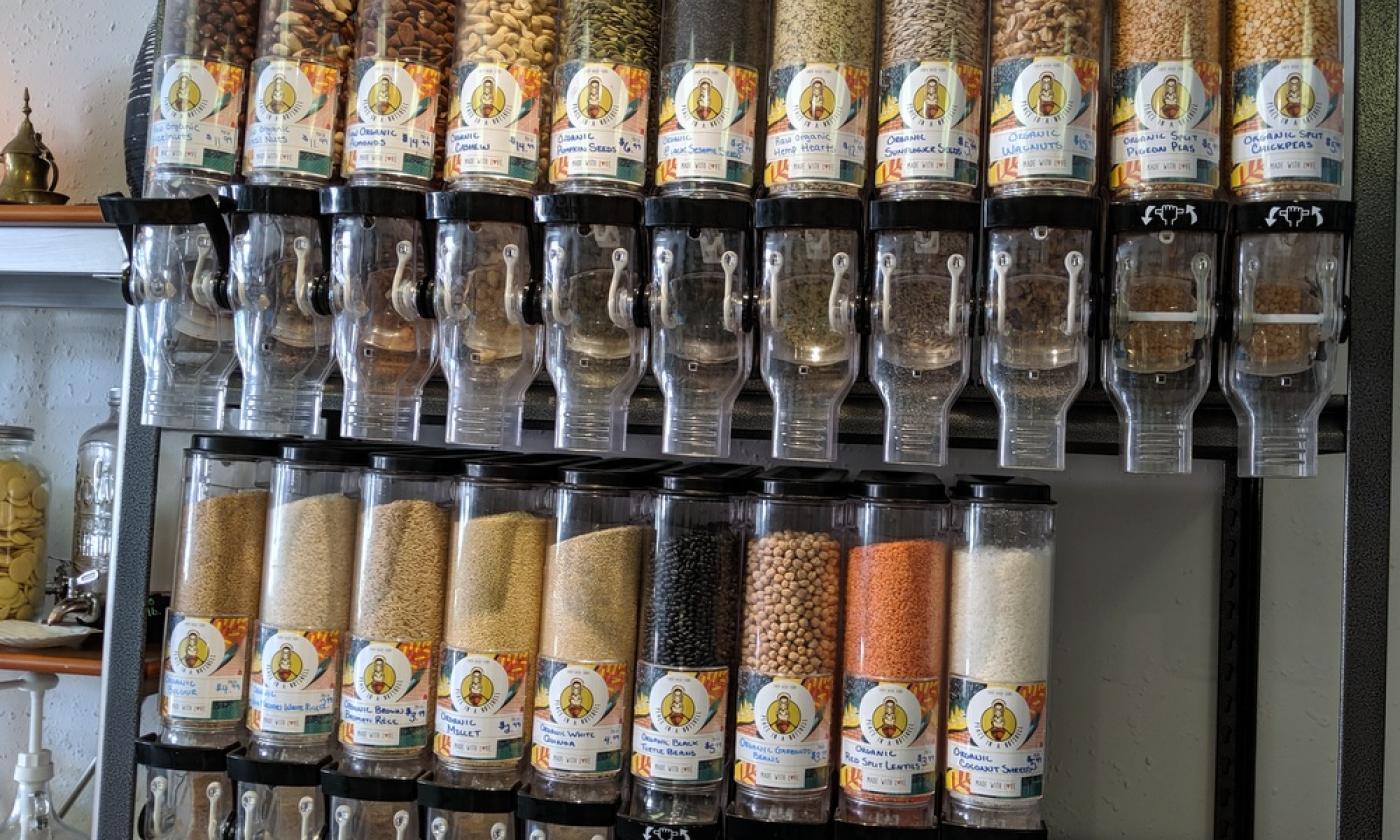 Currently closed.
Mon - Sat:
9:00 am - 4:00 pm
Three small, local companies that offer plant-based products and promote an environmentally friendly lifestyle have come together in one shop to offer CBD oils, organic coffee, teas, and spices, and earth-based foods. As the name suggests, products are sold packed in paper envelopes and bags or in reusable glass containers that patrons are encouraged to bring back for refills.
Some of the items sold at The Local Refillery include locally produced CBD products from CBD Supply House; organic dried fruit, beans, nuts, oils, nut butter, nut milk, and more from Peace in a Nutshell; and tea, spices, coffee, and matcha from Cultivate Tea and Spice.
The small shop also sells home and personal care products that reduce the use of plastics. Glass containers can be purchased in the store, or patrons may bring their own.
Free parking at the public lot next to Bog Brewery and behind The Local Refillery. 
Currently closed.
Mon - Sat:
9:00 am - 4:00 pm