Murf's Homestyle ToGo
Just off King Street, near the Crow Bar
7 Pellicer Lane, St. Augustine, 32084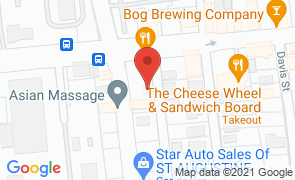 Hours
of Operation
Sun:
Closed

Mon - Fri:
11:00 am - 7:00 pm

Sat:
Closed

Murf's Homestyle ToGo offers exactly what their name implies, homestyle meals, house-made and packed to go to home, vacation rental, or picnic table. They are open Monday - Friday for lunch and dinner carry-out.

Murf's Homestyle ToGo specializes in creating southern and country favorites, such as chicken pot pie, meatloaf, fried chicken, collard greens, and mac 'n cheese. Every meal comes with one or two fresh house-made rolls. Murf's has an extensive menu that includes gluten-free items and vegetarian options, such as their signature bean and rice bowl. Sides and "homestyle fixin's" include deviled eggs, chicken salad, smoked gouda grits, fried okra, black-eyed peas, and tater tots.

Murf's also offers desserts, including their fried fruit pies — a local favorite.

Open Monday through Friday from 11:00 a.m. to 7:00 p.m. All orders are to go only. 

No Reviews Yet...

Be the first to Review Murf's Homestyle ToGo!




Things to Do
Near Murf's Homestyle ToGo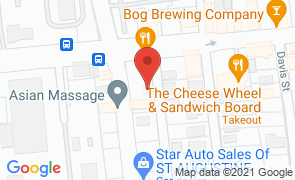 Murf's Homestyle ToGo
Just off King Street, near the Crow Bar
7 Pellicer Lane, St. Augustine, 32084
Hours
of Operation
Sun:
Closed

Mon - Fri:
11:00 am - 7:00 pm

Sat:
Closed