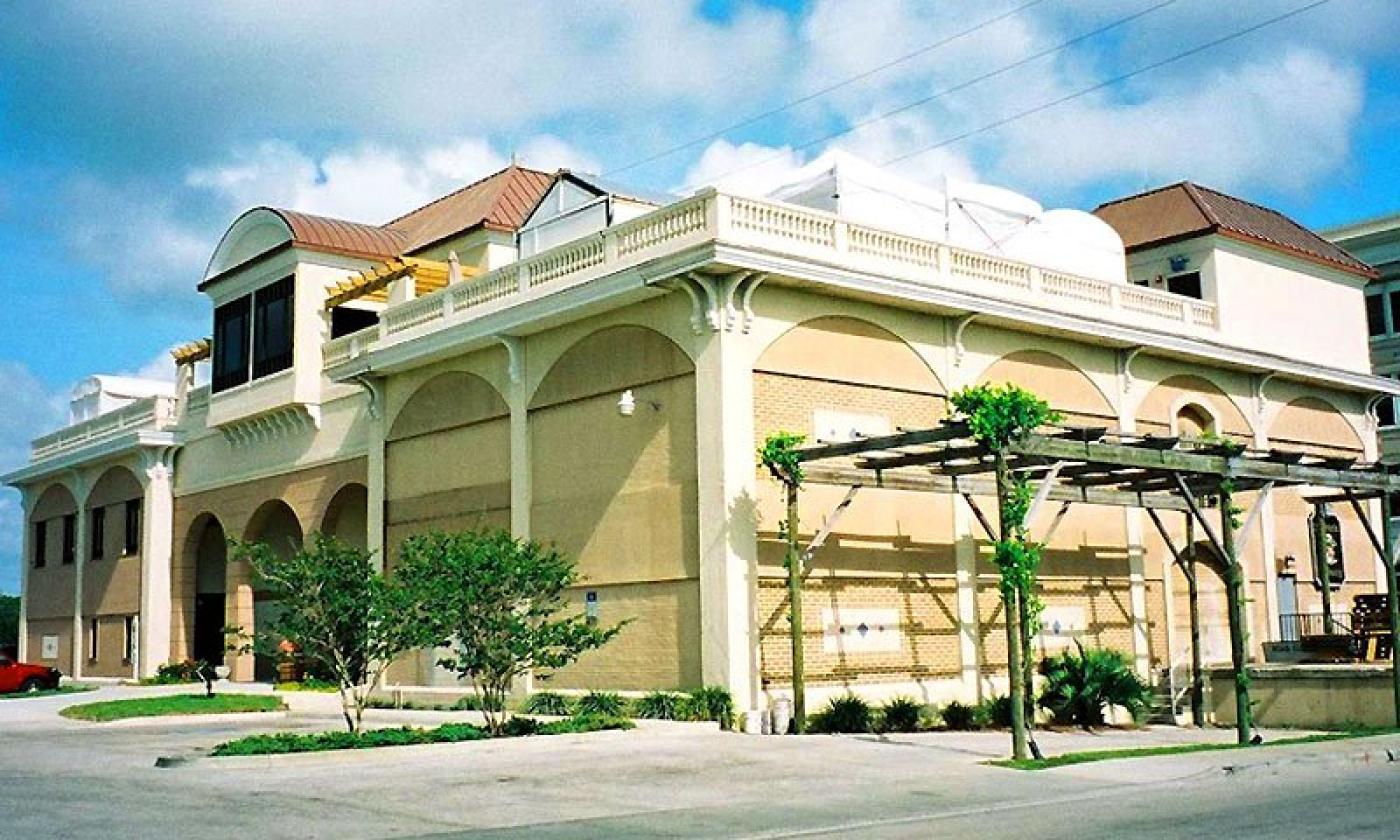 Currently closed.
Mon - Sat:
10:00 am - 6:00 pm
San Sebastian Winery was founded in 1996 by Charles Cox, who had always dreamed of owning a winery. Located just a few blocks from the heart of historic downtown St. Augustine in one of Henry Flagler's old East Coast Railway buildings, this winery has a very rich history.
Today, visitors may enjoy complimentary self-guided tours and wine tastings, seven days a week (except for major holidays.) This self-guided tour allows guests to enjoy the full experience offered by San Sebastian Winery while maintaining social distancing and capacity guidelines.
When touring the winery, visitors can taste a selection of San Sebastian wines along the way, and enjoy a short audio-visual presentation in the winery's upstairs theater. Those who tour the winery will discover the art of winemaking, from the choice of grapes to the features of the winery's 5,000-gallon stainless steel tanks where the wines are fermented and stored prior to bottling. The San Sebastian Winery tour is fun and informative for all ages.
Tours and Tastings: Mondays - Saturdays from 10 a.m. to 6 p.m. and Sundays from 11 a.m. to 6 p.m. The last tours and tastings will start prior to 5:00 p.m. The San Sebastian Winery observes the recommended social distancing and capacity guidelines.
The gift shop at the San Sebastian Winery offers a wide selection of gifts and souvenirs such as wine, accessories for those who love wine, and gourmet foods. They also offer specialty gift baskets, and gift baskets can be made to order.
San Sebastian Winery has a wine bar and restaurant called The Cellar Upstairs, located on the rooftop of the winery building. Open on Thursday through Sunday, this bar offers live music, San Sebastian wines, craft beer, and delectable food to delight every palate.
San Sebastian Winery in St. Augustine is one of the premier wineries in the country, and a pioneer in their unique development of premium, sparkling, and dessert wines.
Currently closed.
Mon - Sat:
10:00 am - 6:00 pm
Have a Question?