This location for Stogies has CLOSED
15 St. George Street, St. Augustine, FL, 32084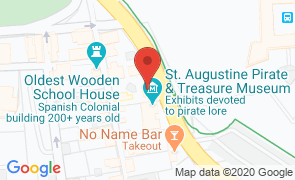 Hours
of Operation
Sun - Sat:
10:00 am - 7:00 pm

Stogies Cigars does not now operate at Fort Alley. Stogies Cigar Bar can still be found at 36 Charlotte Street in St. Augustine. This is still the location for City Perks.

Stogies Cigars at Fort Alley is a tobacco store located in St. Augustine's historic district. The shop sells cigars, tobacco, accessories, and lighters. There's also an outside patio to enjoy a smoke and a drink at. The shop is located in a shared indoor space with City Perks Coffee and with a wine shop operated by City Perks.

Along with cigars, the shop has pipe tobacco, cigarillos (little cigars), and sometimes cigarettes available. Shirts are displayed with the Stogies logo, and you can even browse through items like cigar caddies and cases, boxes and cutters, lighters and pouches. A large humidor room holds several brands of cigars for those of you seeking some celebratory smokes or perhaps just something to hold in your hand as you lounge on your bed and breakfast patio or sit in a beach chair down by the ocean.

Chocolate Mousse, Black and Gold, Sunset Rum...these are just a few of the pipe flavors you will find gracing the counter at Stogies. You can also find ash trays and at some times of the year, gift packages available to purchase. Visit the shop in order to explore the rest of the selection, send them a message through the contact form, or give them a ring.

No Reviews Yet...

Be the first to Review This location for Stogies has CLOSED!




Restaurants
Near This location for Stogies has CLOSED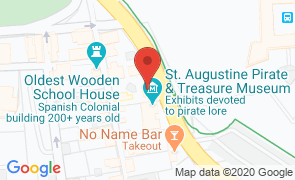 This location for Stogies has CLOSED
15 St. George Street, St. Augustine, FL, 32084
(904) 342-0556
Hours
of Operation
Sun - Sat:
10:00 am - 7:00 pm