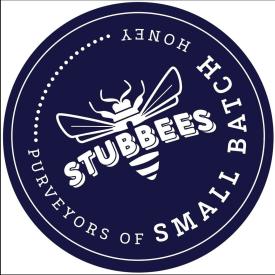 Currently open.
Mon - Fri:
11:00 am - 6:00 pm
Open seven days a week.
Stubbees Honey, founded by Justin Stubblefield (hence the name, "Stubbees"), started when Justin sold jars of his own honey at the St. Augustine Amphitheatre Saturday market.  Justin's appreciation of bees and what they do — and his growing knowledge of the amazing properties of honey — led to a vibrant, on-line business.
In 2018, Justin opened his first Stubbees store, right here in St. Augustine at 92 Charlotte Street. Stubbees provides customers with innovative honey food products and botanically inspired therapeutic and skin care products — all made with the purest ingredients.
Products for the table include raw honey, bourbon-infused honey, mango habanero-infused honey, and comb honey. There's also a line of raw creamed honey flavored with cinnamon, vanilla bean, and orange zest.
In addition, Stubbees offers shaving or gentle cleansing face and body soaps, throat spray, dietary supplements, facial scrubs and toners, waxes for cutting boards or leather, note cards, clothing, and bees wraps plastic-free food storage sheets.
This small-batch honey company supports honeybee conservation, and sources domestic honey from-American beekeepers of all backgrounds.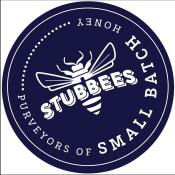 Currently open.
Mon - Fri:
11:00 am - 6:00 pm
Open seven days a week.