Two Sparrows
21 King Street, St. Augustine, FL, 32084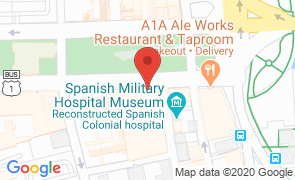 Hours
of Operation
Sun:
Closed

Mon - Fri:
11:00 am - 6:00 pm

Sat:
11:00 am - 8:00 pm

Two Sparrows is a clothing boutique in St. Augustine's historic district. The store offers clothing and accesories for women, with new styles and inventory coming in regularly. Visitors can also shop for home decor and lighting pieces at Two Sparrows.

Whether it's jewelry, fashion boots, floral prints, cardigans, or blouses, the apparel at the Two Sparrows boutique is both modern and timeless. In keeping with the latest trends, this St. Augustine women's shop also posts styles and outfits onto their Facebook page showing the different ways their featured items can be worn. In the back of the store is also a prayer wall where guests can take a moment to recognize their blessings and offer up a prayer while out and about.

Two Sparrows is located on King Street.
Restaurants
Near Two Sparrows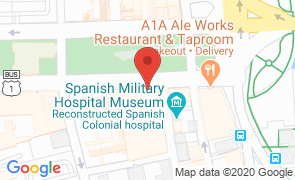 Two Sparrows
21 King Street, St. Augustine, FL, 32084
(904) 679-3416
Hours
of Operation
Sun:
Closed

Mon - Fri:
11:00 am - 6:00 pm

Sat:
11:00 am - 8:00 pm