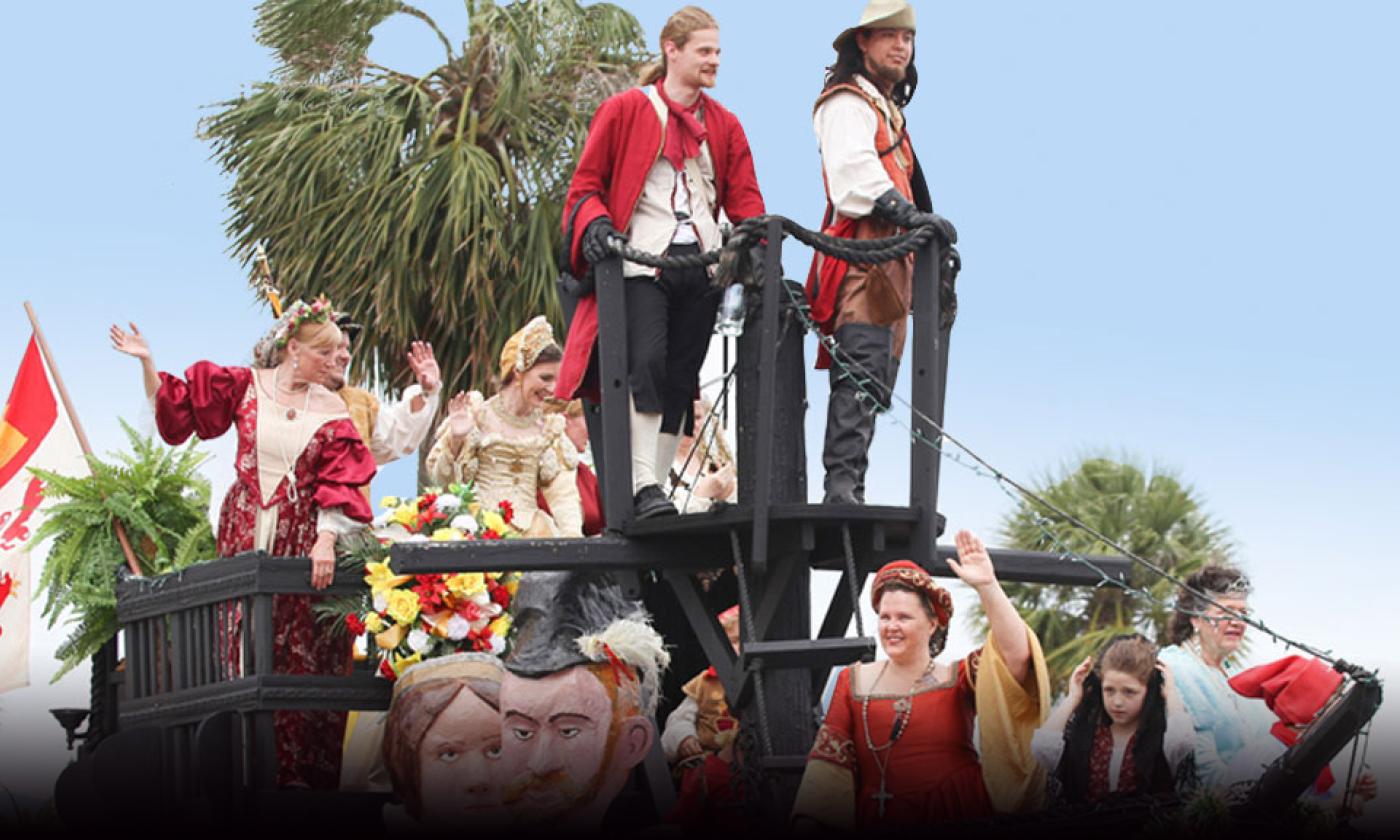 Our Offbeat Easter Parade
St. Augustine's Easter Parade shows off the history and tradition of the nation's oldest city, with some delightful surprises thrown into the mix!
The 2023 Easter Parade will take place on Saturday, April 8 at 9:00 a.m. Easter Sunday is April 9, 2023.
Dubbed "La Parada de los Caballos y Coches," or "The Parade of Horses and Carriages," this popular hometown parade features pirates, soldiers, horses and carriages, and the "royal trio" from 17th-century Spain, all of which you might expect in a city with over 450 years of history.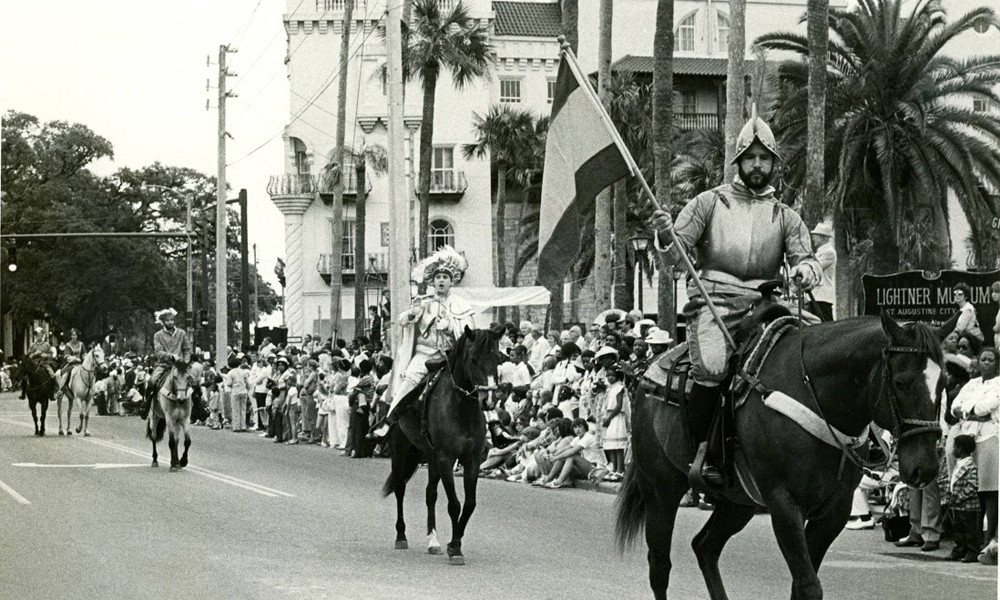 But St. Augustine's Easter Parade also includes a number of specific traditional aspects that are tied to the unique multicultural roots of the nation's oldest city. And even more, the parade has evolved over the years to include a host of quirky characters and groups, from the Easter Bunny (of course!) to beauty pageant contestants and Imperial Storm Troopers (wearing pink bunny slippers).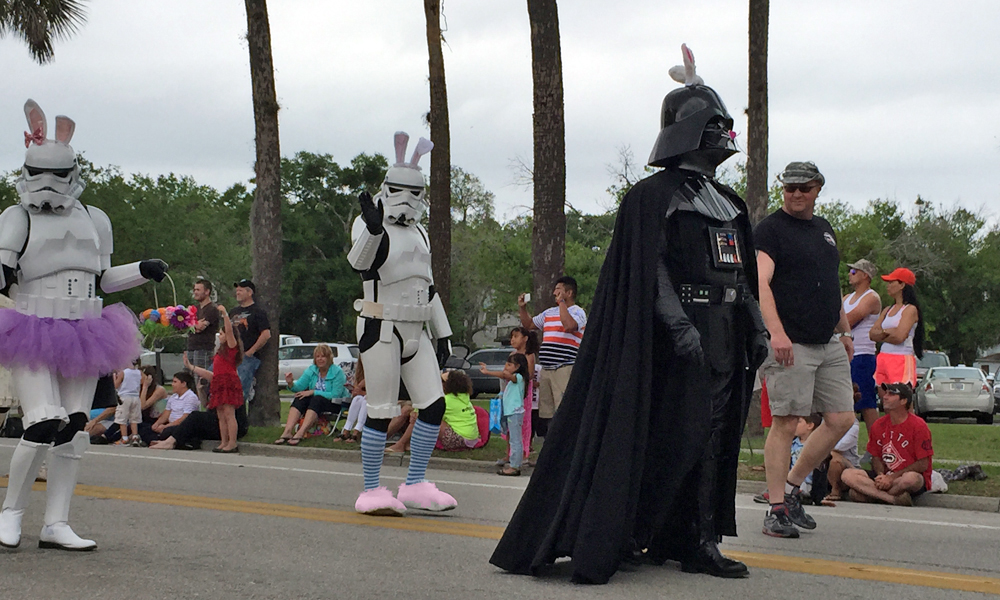 St. Augustine's Easter Week festivities began in 1902 and have grown to include several major events, including The Blessing of the Fleet on Palm Sunday and the Easter Parade, which now takes place on the Saturday before Easter. The tradition of the Royal Family Trio was begun in the early 1950s to honor Queen Marianna of Spain, who first called for a masonry fort to be built to protect the young city in 1672. She and the rest of the royal family trio (King Juan Carlos and Princess Margaret Maria) are portrayed by members of Minorcan and Spanish families, who are chosen each year to commemorate the construction of the Castillo de San Marcos, which enabled the city of St. Augustine to survive in the coming centuries.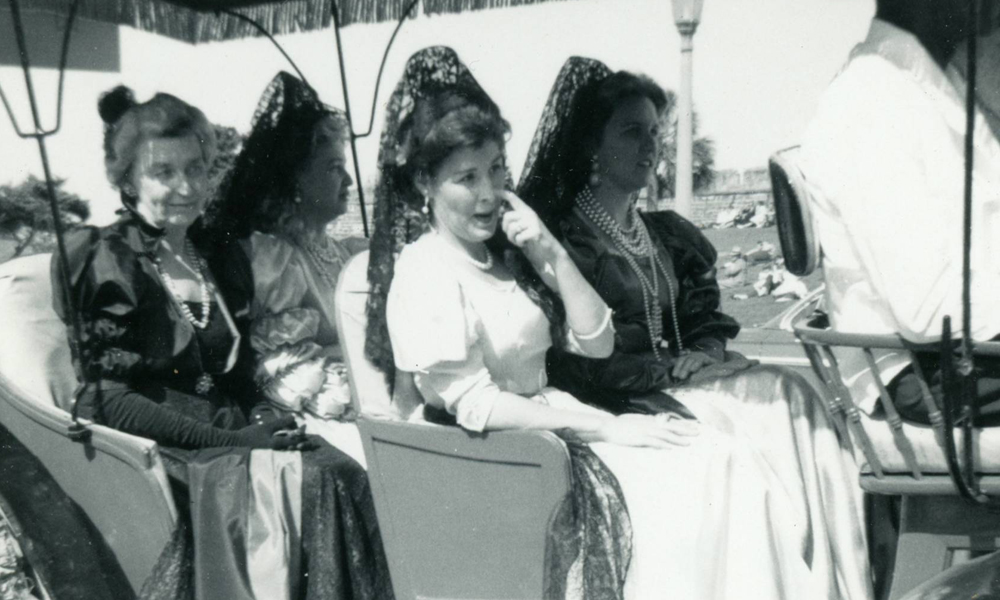 Leading up to Easter Sunday, St. Augustine's Royal Family Trio continues to preside over several heritage celebrations throughout the city, including the Royal Family Transfer of Office, the Royal Knighting Ceremony, and the Easter Promenade on Easter Sunday.
The Easter Parade Today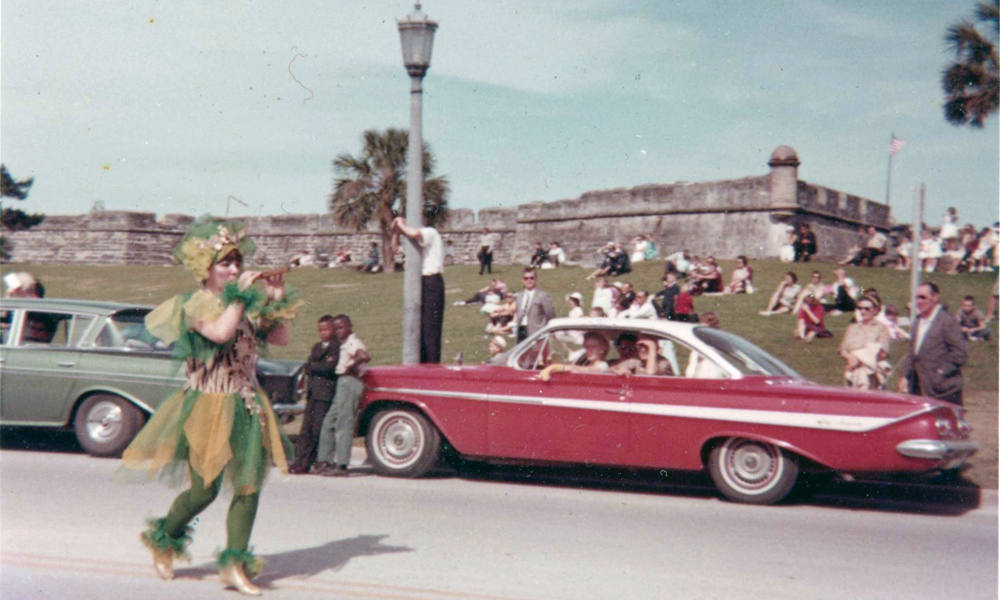 The Easter Parade continues to grow in popularity and in scope. The 2023 parade is the 67th annual, stepping off at 9:00 a.m. on Saturday, April 8 2023, the parade begins just north of the Mission of Nombre de Dios (27 Ocean Ave. St. Augustine, FL 32084) and heads south along San Marco Avenue and Avenida Menendez to the Plaza de la Constitución.
The Easter Parade is organized by the St. Augustine Easter Week Festival committee. It's hard to imagine a better way to spend a beautiful spring morning than sitting on a curb or lounging against a tree, watching the parade go by.
Click here for information on all the events happening around Easter in St. Augustine.
This article has been updated for 2023.