Planning a Holiday from the UK
Check out these holiday tips for the oldest continuously occupied European settlement in the USA, ideal for travelers coming from the United Kingdom.
St. Augustine remains somewhat of an undiscovered gem for British tourists, despite being located within a couple of hours drive from the ever-popular Orlando. Florida may be known for its theme parks, but the oldest city in the US retains a quant appeal for adventurous families looking for a more unique and historical taste of the state. 
Ocean Florida has put together this holiday planning guide so that you can learn the best way to travel to St. Augustine, where to stay, and a taste of some of the things the city has to offer.
Flying to St. Augustine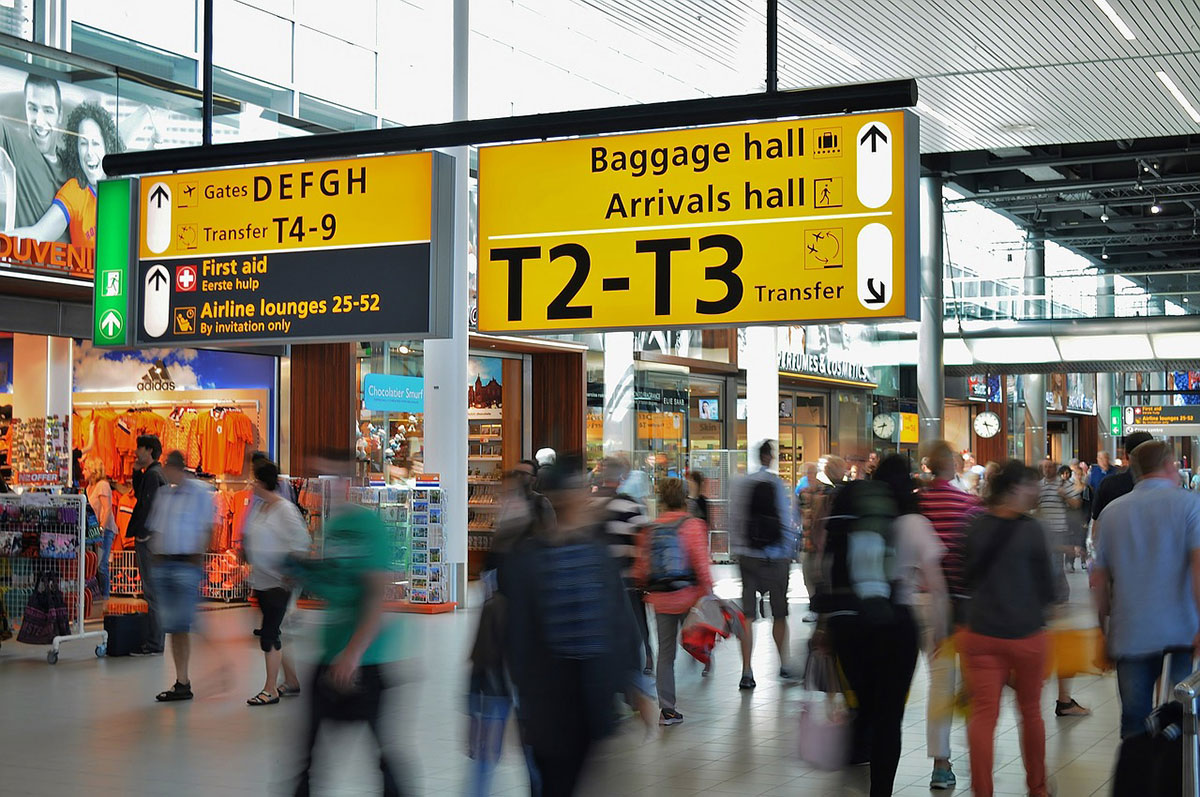 Unfortunately, no airlines fly direct from the UK to St. Augustine's two closest airports - Jacksonville and Daytona Beach.
However, there are plenty of airlines and UK airports which fly directly to Orlando. You can get flights direct to Orlando from Gatwick, Heathrow, Manchester, and - if you're north of the border - Glasgow. A non-stop flight from London to Orlando takes just shy of 9 and 1/2 hours.
Once you arrive in Orlando or Sanford, you could take a domestic flight to Jacksonville or Daytona Beach. But the easiest way is to drive. It's about 111 miles from Orlando to St. Augustine, so you can do it in a couple of hours. A bus also takes around about the same amount of time (2h 15m), with buses equipped with Wi-Fi and air conditioning.
Staying in St. Augustine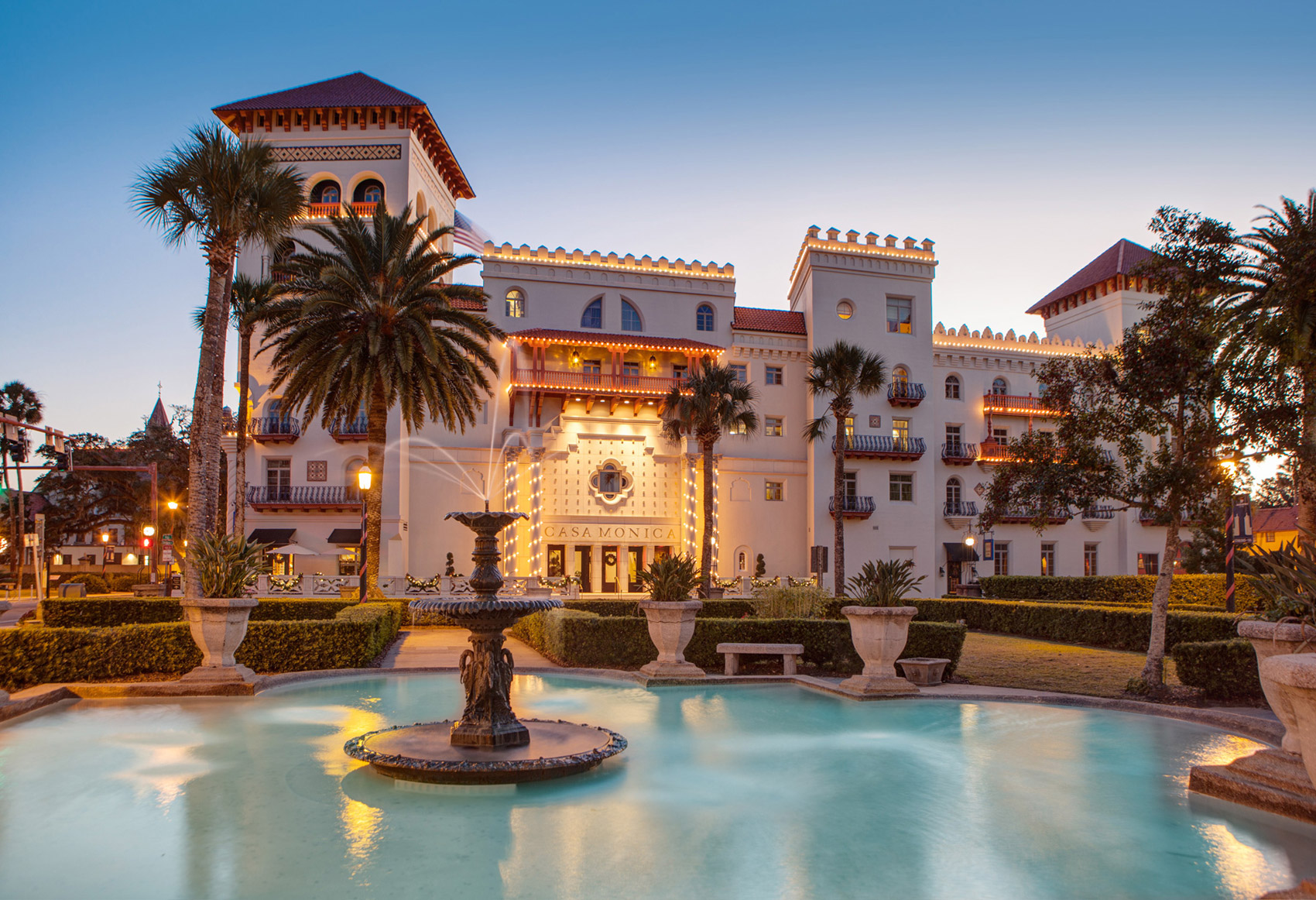 If you're on a strict budget, there are plenty of smaller bed and breakfast options throughout the city. You can even brave the wilderness and set up camp in the great outdoors, with numerous parks and resorts to choose from. But - for the less intrepid family - there are plenty of hotel options too.
One notable hotel is the Casa Monica Resort & Spa. Located centrally and close to some of St. Augustine's best attractions, it offers an exquisite mix of historical grandeur and modern amenities. You can keep the kids happy by renting a bicycle and exploring the coastline, or booking one of their horseback riding excursions. After they've had their fun, the hotel is also home to the Poseidon Spa, so relax ready for more exploration.
Things to Do in St. Augustine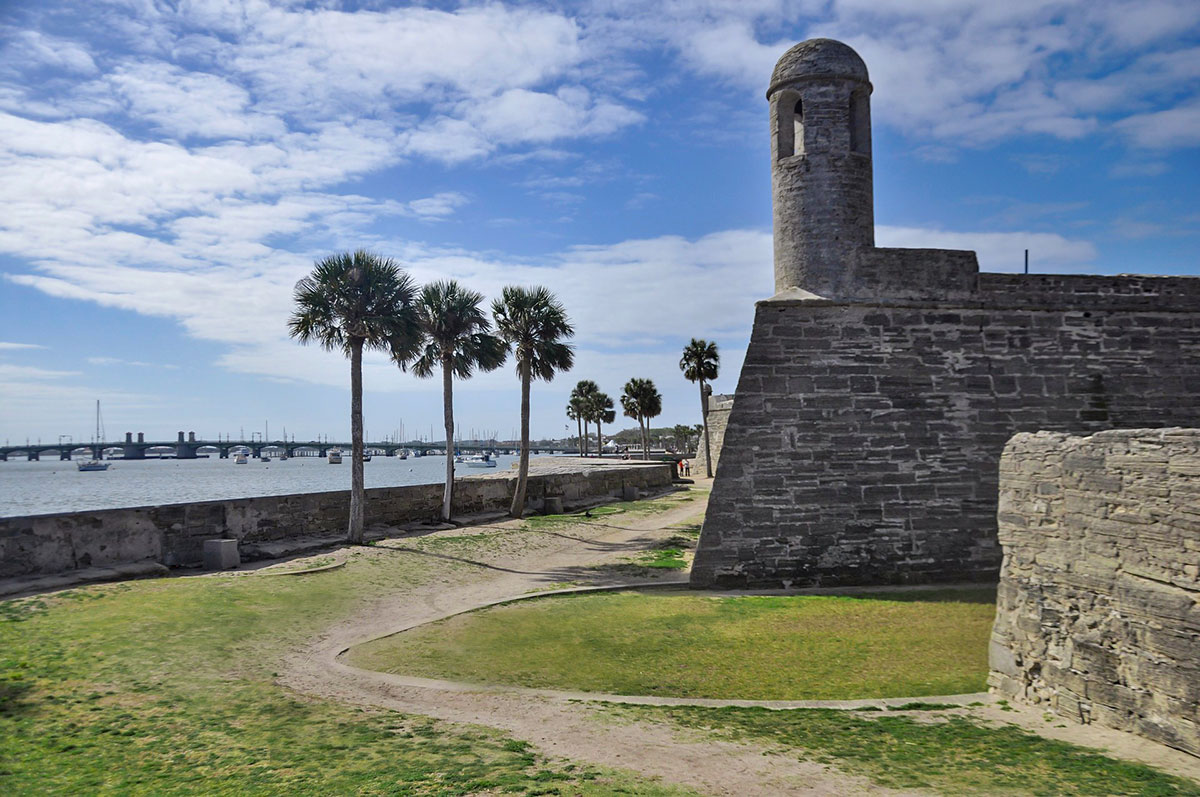 As the first European settlement in North America and home to the 17th century Castillo de San Marcos fort, St. Augustine possesses a tranquil and easy-going beauty that contrasts with the Spring Break party atmosphere of other popular Florida destinations like Miami. Known for its Spanish architecture and natural beaches, the city offers old-world charm 
As the oldest city in the US, there are plenty of historical attractions. This includes the 19th-century decorative art museum - the Lightner Museum - housed in a former hotel, as well as the Oldest Store Museum - a quaint recreation of a 1908 general store, and St. Augustine Lighthouse - a working maritime museum overlooking the beautiful Matanzas Bay.
If you're planning a holiday to Florida from the UK, St. Augustine also offers a wealth of tours, trips, and sites ideal for families; you can enjoy the 18 hole Fiesta Falls mini-golf course, catch a glimpse of something at the St. Augustine Alligator Farm, or pretend to be a pirate on the Black Raven Adventures interactive pirate cruise.
Finally, a stop at the ever-popular Hyppo cafe is essential as you wander through the cobbled streets of the city. Their specialty is unusually-flavored ice lollies made from fresh fruit and herbs. From the classic Peanut Butter Apple Pie to the quintessentially British Earl Grey Lavender, there'll be plenty of cool flavors to choose from - hundreds, in fact!