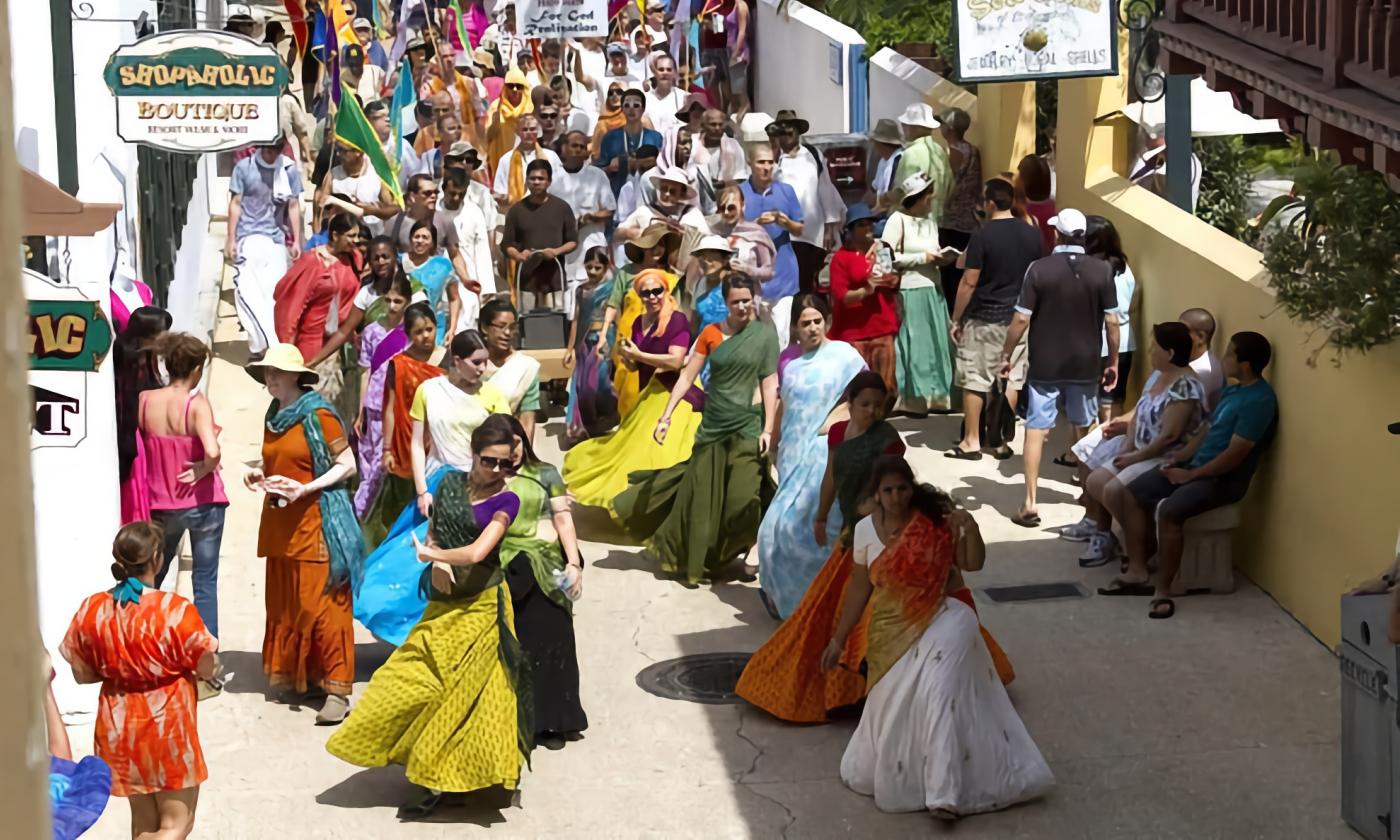 Saturday, March 18, 2023 | 10 a.m. - 5 p.m.
The Festival of Chariots, or Rathayatra, celebrates Indian and Hindu culture. The festival will be in St. Augustine on Saturday, March 18, 2023, from 10:00 a.m. to 5:00 p.m., with colorful parades, live entertainment, vegetarian food, dancing, art vendors, and more.
The Rathayatra festival originated in the ancient city of Jagannatha Puri in India to celebrate the Hindu Lord of the Universe.
Visitors can view the vibrant Festival of Chariots parade in St. Augustine's downtown area along King Street, beginning and ending at the Plaza de la Constitución. 
In addition to the parades and other festivities, the festival features a vegetarian feast highlighting Indian cuisine, music, a dramatic presentation, art vendors, a magic show, face painting, henna tattoos, and much more.
Visitors can attend this festival to celebrate the many dynamic threads that make up St. Augustine's local culture. This cultural event is fun for the whole family and it is FREE.
Admission: Free.
When: Saturday, March 18, 2023, from 10:00 a.m. until 5:00 p.m.
Where: The festival takes place in the historic downtown area of St. Augustine. The Festival of the Chariots is along King Street, and the Harinam Procession is on St. George Street. Other festival activities take place on the Plaza de la Constitucion.
Call (352) 316-4560 or visit here for more information.
Free Park and Ride Shuttle
The City of St. Augustine offers free shuttles for downtown events on March 18.
All shuttles will drop people off  and pick them up at the Visitor Information Center, at 10 S. Castillo Drive, from 11:00 a.m. to 10:00 p.m. Parking will be available at three parking locations outside of the downtown area:
198 & 212 West King Street, at the intersection of U.S. 1 and King Street
200 San Sebastian View, at the St. Johns County Health Department
301 San Marco Lot, 301 San Marco Avenue