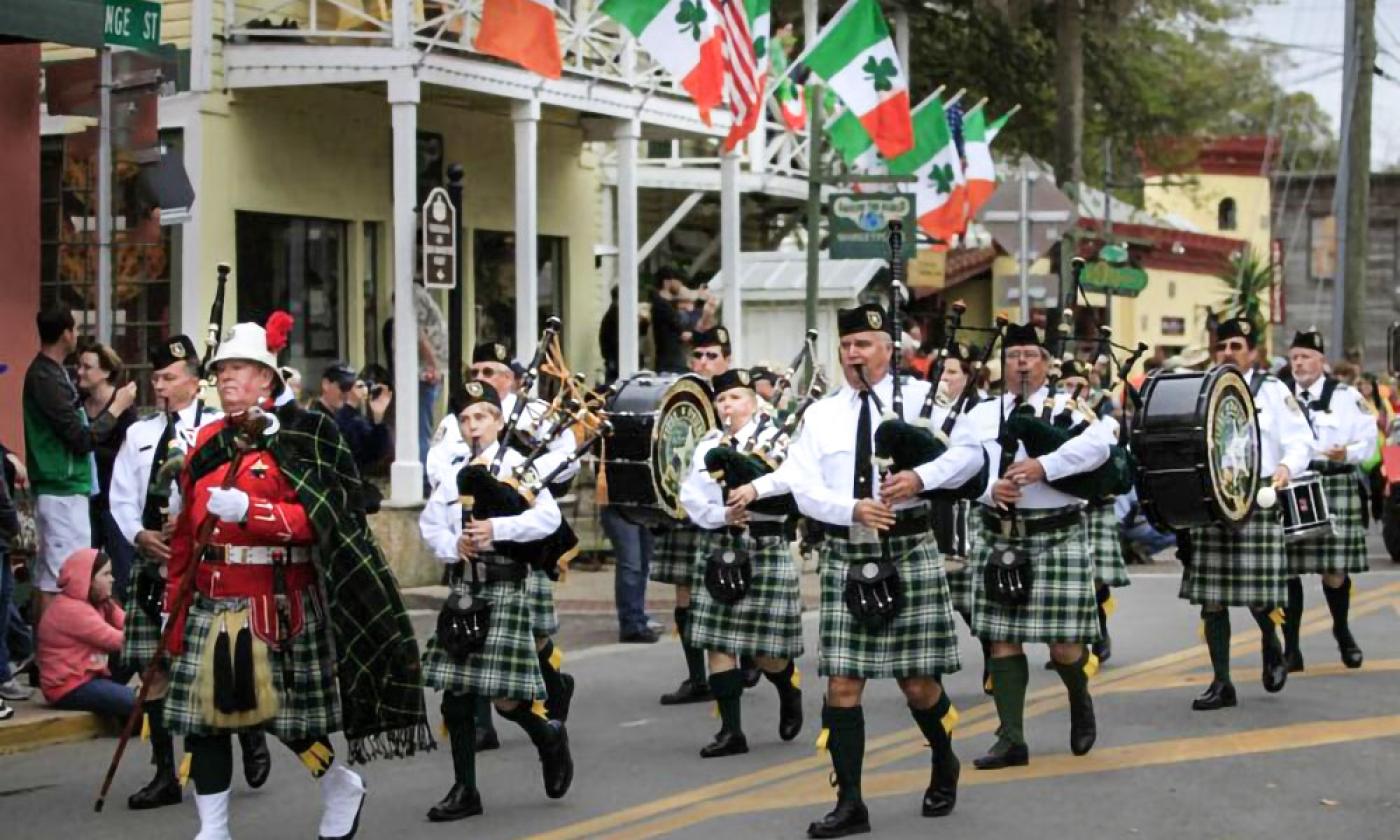 Saturday, March 11, 2023 | 10 a.m.
Celebrating the 423nd anniversary of the First St. Patrick's Day in 1600 and the first recorded St. Patrick's Day Parade in the World in 1601, St. Augustine's own St. Patrick's Parade steps off at 10 a.m. on Saturday, March 16, 2024, at Francis Field in St. Augustine. (NOTE: The parade is never held on the 17th, but on the preceeding Saturday.)
The information below is from the 2023 parade. We will update this as new information becomes available.
The 2023 Parade Grand Marshal is PIe in the Sky, a local charity devoted to providing fresh foods to area seniors. 
The parade route follows the bayfront to the Bridge of Lions, turns right down Cathedral Place and returns to its origin via Cordova Street. A spectacle of floats, marching bands, pipes and drums, horse-drawn carriages, military units and local community groups, the St. Augustine St. Patrick's Day Parade is the only St. Patrick's Day Parade in Northeast Florida.
Parade registration opens in the November prior to the celebration. Visit here to register to participate in the parade or for more information.
This event is part of the St. Augustine Celtic Music and Heritage Festival.
Admission: This event is free to view along the sidewalks of the parade route.
When: 10 to 11:30 a.m. Saturday, March 16, 2024.
Where: The parade begins at Francis Field and follows this route: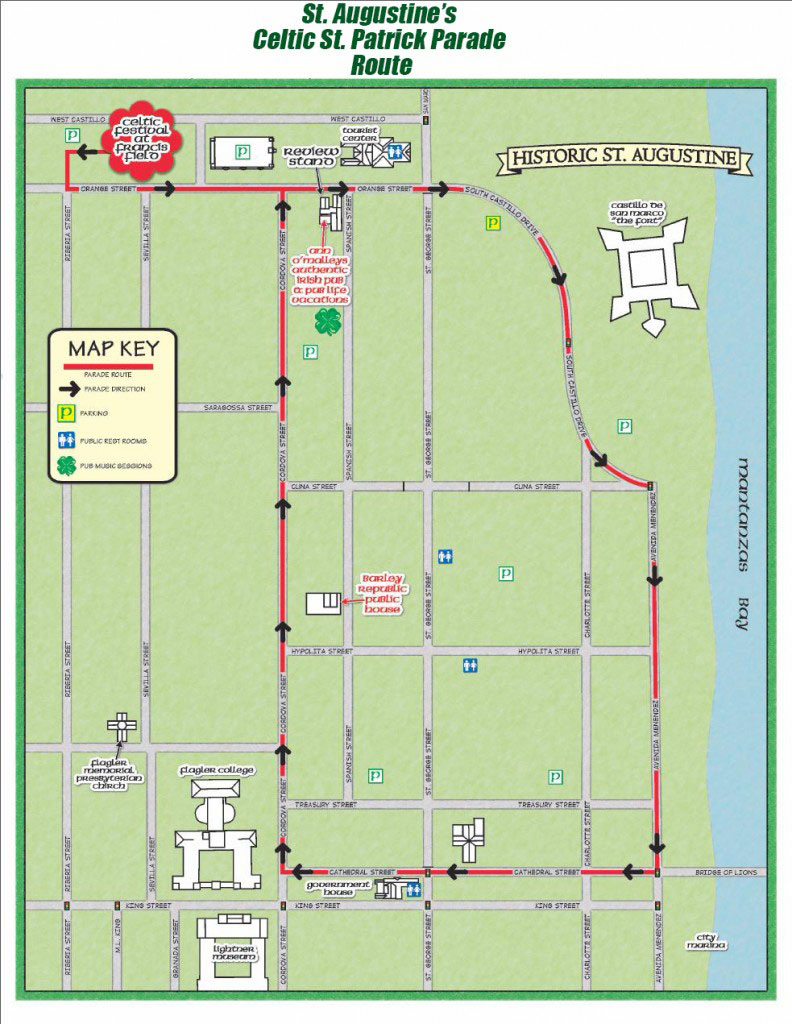 Parking and Shuttle Services
Parking is available at the downtown parking facility right next to Francis Field.
Additionally, the City of St. Augustine will operate a Free Park and Ride Shuttle Service on Saturdays during spring festival season. The service runs from 8 a.m. to 11 p.m. on Saturday, March 12, 2022. The shuttle service picks up every 20 minutes from two parking locations north of downtown:
The shuttle will drop off at the Historic Downtown Parking Facility, which is located next to Francis Field, where the Celtic Music and Heritage Festival will be held.
For alternative parking options when the park and ride shuttle is not available, please visit here.