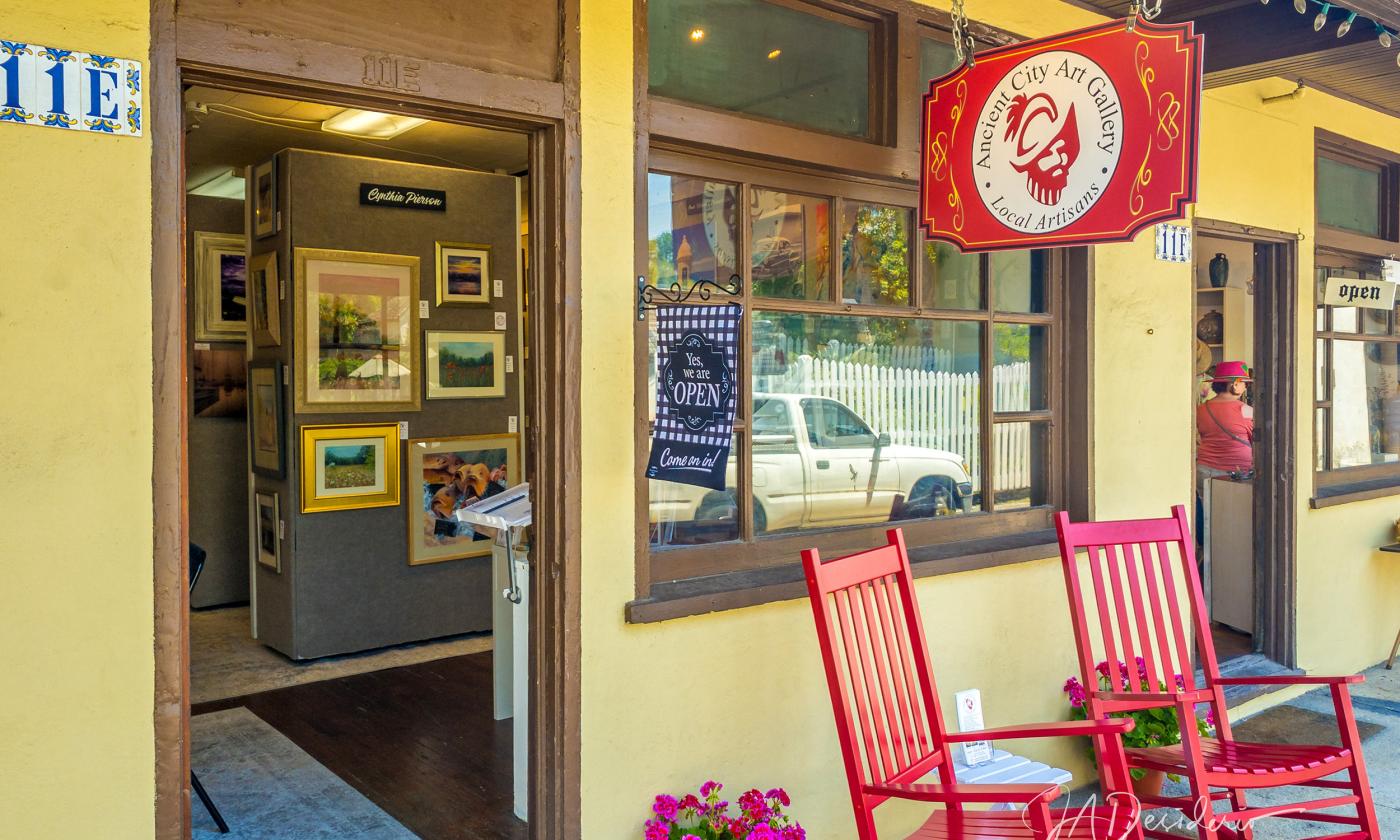 Currently closed.
Wed - Thu:
10:00 am - 6:00 pm
Fri - Sat:
10:00 am - 7:00 pm
Ancient City Art Gallery features original art by local artists including pastels, photographic art, watercolors, oils, acrylics, as well as in-house designed and locally printed gallery t-shirts.
Located in the heart of the art district on the nation's oldest street, the gallery features art inspired by St. Augustine and other beautiful cities from established and emerging artists. Commissioned and private/exclusive pieces are available as well.
A member of the St. Augustine Art Association, the gallery hosts art classes as well as First Friday Artwalk activities.
Private appointments are available upon request.
Currently closed.
Wed - Thu:
10:00 am - 6:00 pm
Fri - Sat:
10:00 am - 7:00 pm