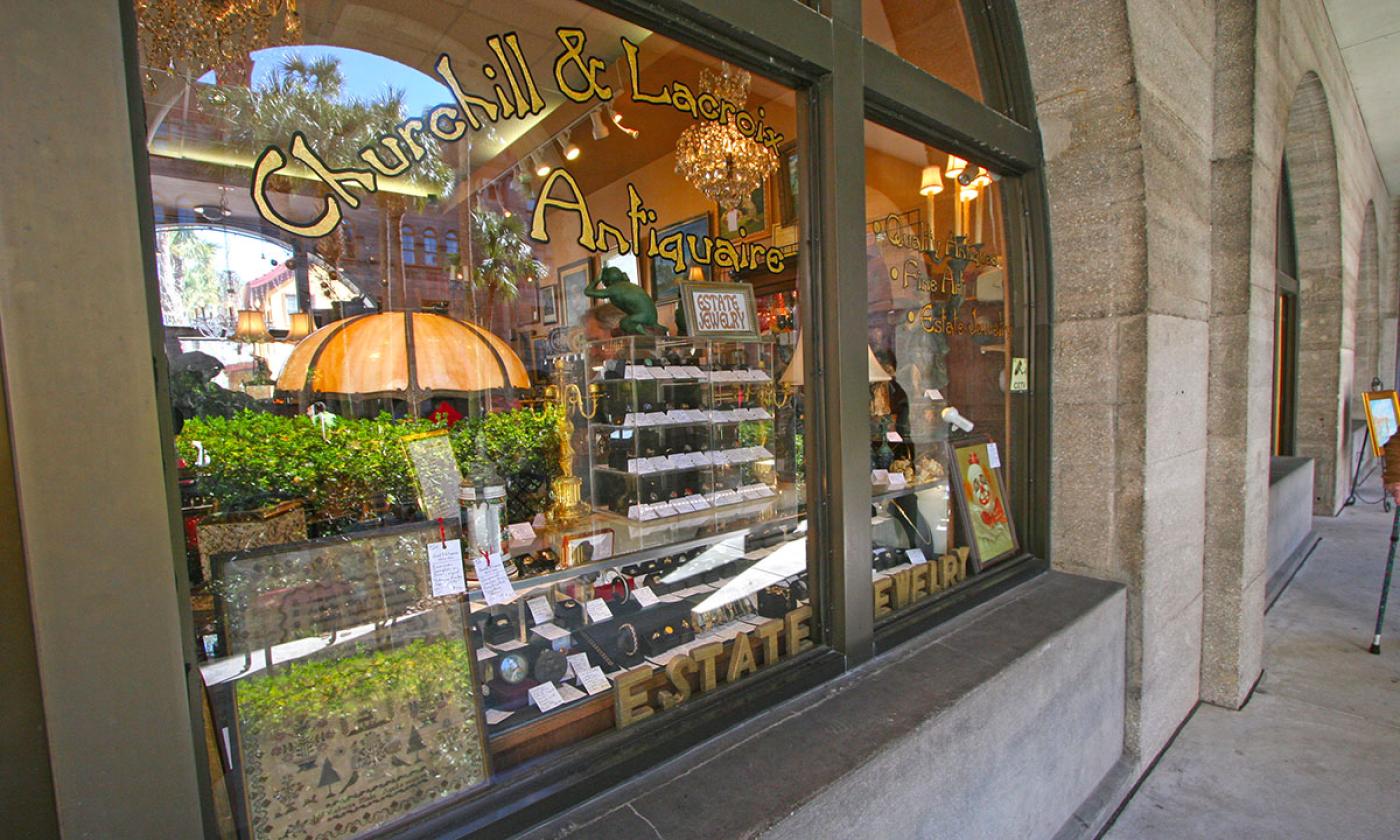 Currently open.
Thu - Sun:
10:00 am - 5:00 pm
Will open by appointment on Tuesday & Wednesday
Located in the courtyard at the Lightner Museum, Churchill & Lacroix, Antiquaire specializes in fine art, estate jewelry, and antiques. They offer the most extensive inventory of fine estate jewelry found between Palm Beach and New York, including items from the Victorian, Edwardian, Art Deco, Retro, and mid and late-20th century eras.
Guests browsing the shop will also find antique European porcelains, paintings, and fine crystals. The assortment includes antique mantle clocks, figural bronzes, period lighting, and sterling silver. The list of exclusive brands ranges from Baccarat to Tiffany Studios.
Owner David Geithman spent 45 years as an antique and fine art dealer in the northeast before moving to Florida in 2008.
Churchill & Lacroix is located in the Lightner Museum Courtyard.
Currently open.
Thu - Sun:
10:00 am - 5:00 pm
Will open by appointment on Tuesday & Wednesday