Coconut Barrel Artisan Boutique
2 blocks North of the St. Augustine Visitors Center
35 San Marco Ave., St. Augustine, FL, 32084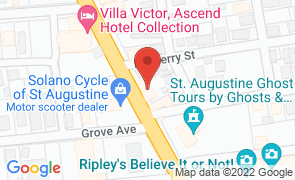 Hours
of Operation
Sun:
12:00 pm - 5:00 pm

Mon:
Closed

Tue - Sat:
10:00 am - 6:00 pm

Coconut Barrel Artisan Boutique is a smaller version of the Coconut Barrel Artisan Market - both can be thought of as brick-and-mortar Etsy stores. The boutique features the work of local artisans and make the perfect places to shop for specialty gifts and décore.

Their mission is to offer an exclusive selection of handcrafted products and inspire people to buy and support local artists, artisans, crafters, and designers.The boutique selection is plentiful and features unique clothing, hand painted items, furniture, jewelry, accessories and adornments for all ages and tastes.

 

No Reviews Yet...

Be the first to Review Coconut Barrel Artisan Boutique!




Restaurants
Near Coconut Barrel Artisan Boutique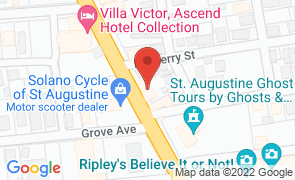 Coconut Barrel Artisan Boutique
2 blocks North of the St. Augustine Visitors Center
35 San Marco Ave., St. Augustine, FL, 32084
(904) 217-7534
Hours
of Operation
Sun:
12:00 pm - 5:00 pm

Mon:
Closed

Tue - Sat:
10:00 am - 6:00 pm