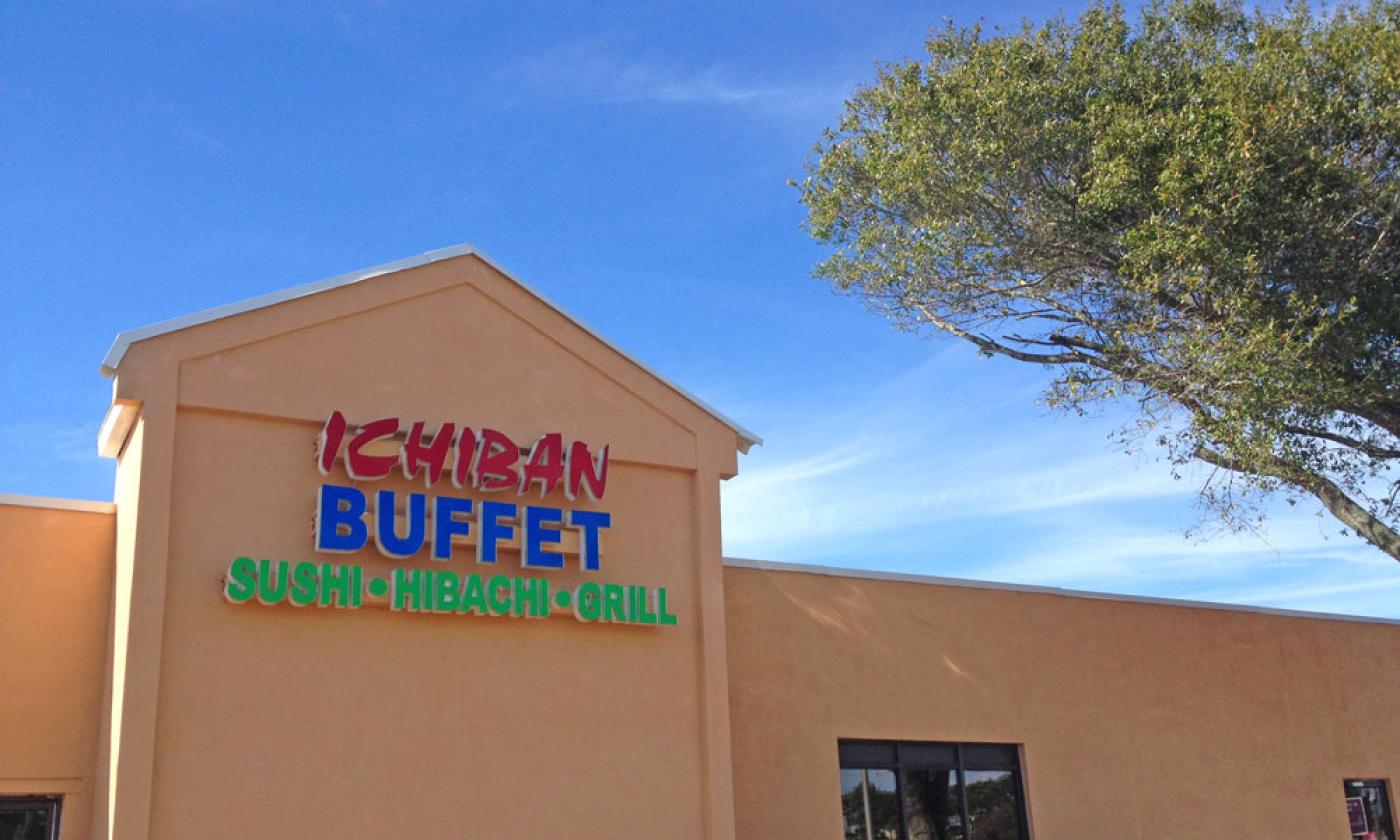 Mon - Thu:
11:00 am - 9:30 pm
Fri - Sat:
11:00 am - 10:00 pm
Ichiban Buffet offers Chinese and Japanese lunch and dinner with an all you can eat buffet featuring hibachi grill, barbeque, sushi, steak, crab legs, cocktail shrimp, oysters, pork loin, blue crab, and more.
Ichiban Buffet serves lunch until 3:30 p.m., and dinner from 3:30 p.m. until closing.
Ichiban Buffet is located on US 1 South.
Mon - Thu:
11:00 am - 9:30 pm
Fri - Sat:
11:00 am - 10:00 pm