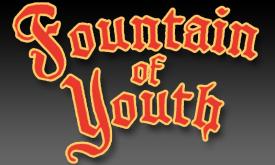 Fountain of Youth Weddings offers a historical backdrop for the special day. The large grounds of the Fountain of Youth attraction make a great space for family gatherings, weddings, or other special occasions.
Ponce de Leon's Fountain of Youth Archeological Park is located just north of the Mission Nombre de Dios, and just south of the Vilano Bridge. The beautiful waterfront location offers views of the bayfront and St. Augustine Inlet.
The Events Pavilion is 3,000 square feet with a capacity of 300 standing guests or 150 guests seated. Chairs and tables are available to rent from the Fountain of Youth. A private changing area for brides allows for hair and makeup wedding prep with a vanity, sofa, chair, clothing rack, and table. For day time weddings, the guest list may include up to 100 people, but no food or drink is permitted. In the evening, weddings may accommodate up to 300 guests with food, drinks, and a tent.
The Fountain of Youth has an approved list of wedding professionals. Parking is available onsite.
For more information about Fountain of Youth weddings and events, and to check dates for availability, please visit here. 
Read their attractions listing to learn what else happens at the Fountain of Youth.
Capacity: Up to 150 guests, seated or 300, standing.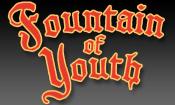 Have a Question?