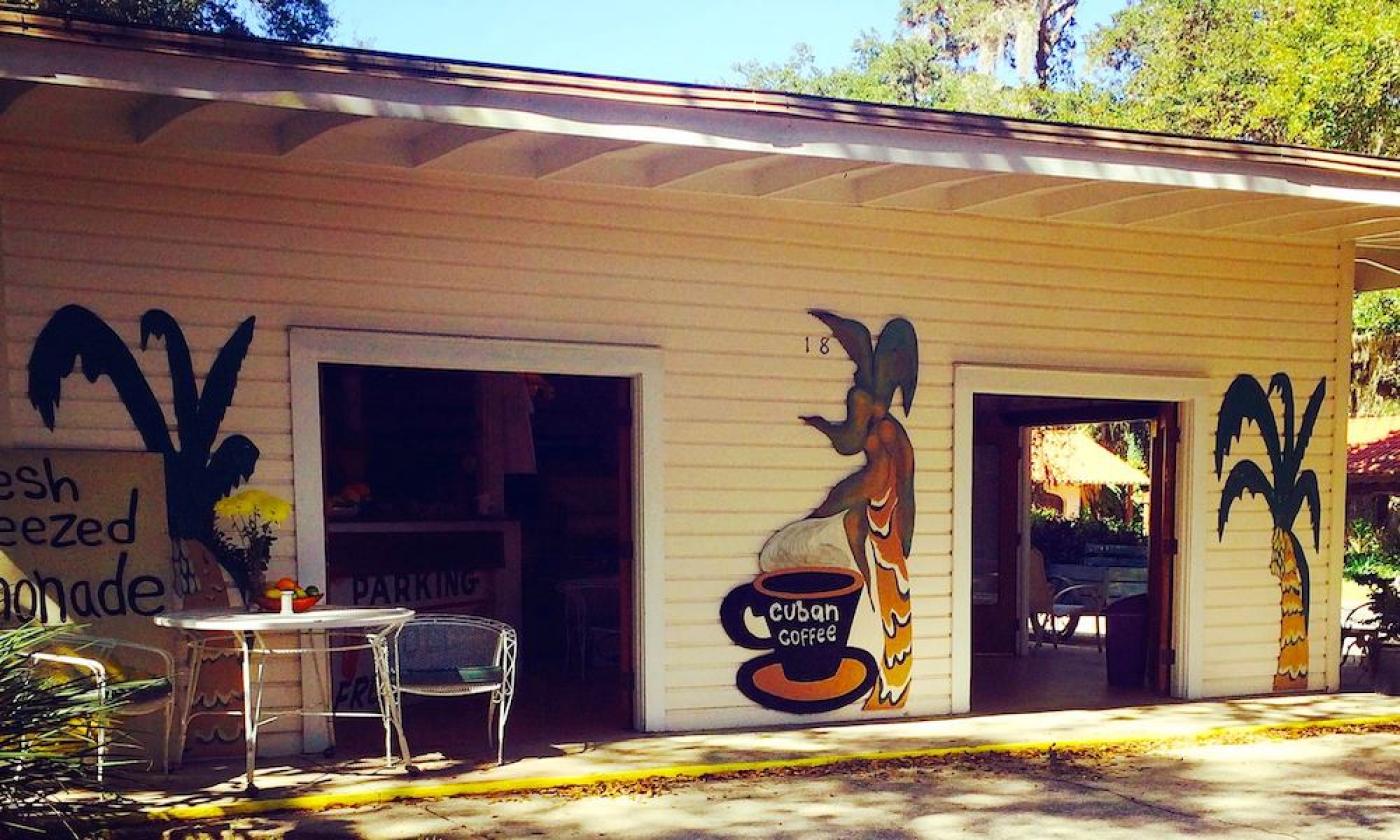 Mon - Sun:
9:00 am - 5:00 pm
Across the street from The Fountain of Youth is Fountain of Juice - a locally owned coffee, juice, and fruit smoothie bar.
Weekend visitors can walk - or ride - up to the Fountain of Juice window and outdoor seating area along Magnolia Street which is one of America's Top 10 most beautiful streets. Here, thirsty visitors can enjoy a beverage and the arching live oak canopy and Spanish moss of Magnolia Street. Sometimes, Fountain of Juice guests are even treated to an appearance from a Fountain of Youth peacock. If not, chances are good that Fountain of Juice goers will at least hear them.
The Fountain of Juice is known for its hand squeezed lemonade and its Cuban coffee.
Mon - Sun:
9:00 am - 5:00 pm