Boat Drinks
In the heart of St. George Street Shopping District.
56 St. George Street, St. Augustine, 32084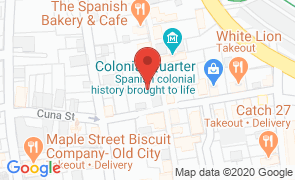 Hours
of Operation
Sun - Mon:
12:00 pm - 10:00 pm

Tue - Wed:
Closed

Thu:
12:00 pm - 10:00 pm

Fri - Sat:
12:00 pm - 11:00 am

Boat Drinks has opened at 56 St. George Street.

Residents and long-time visitors to St. Augustine will remember this as the location of Monk's Vineyard. The new owners of the building undertook major renovations, keeping the elements they could and retaining the historic profile of the building, including the second-floor deck.

Inside, Boat Drinks is a nautical and tropical bar and eatery, with reclaimed teak tabletops and bars, bright Caribbean colors, old nautical prints, and a focus on rum, seafood, and conversation. The first and second floors are separated by an open stairway and both levels have a full bar. Food is served from the kitchen on the first floor. There are two benches with drink rests on the new balcony where guests can watch the St. George Street traffic from above.

The simple menu has appetizers, sandwiches, and salads — with choices from the land and the sea. They also offer raw oysters and peel-and-eat shrimp.

The seating is conducive to meeting other guests, and there is no television screen on the premises; visitors to Boat Drinks are invited to converse and enjoy the food and drinks.

As the name implies, Boat Drinks offers beer, wine, cocktails, and a plethora of rum choices.

No Reviews Yet...

Be the first to Review Boat Drinks!




Things to Do
Near Boat Drinks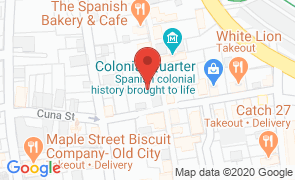 Boat Drinks
In the heart of St. George Street Shopping District.
56 St. George Street, St. Augustine, 32084
Hours
of Operation
Sun - Mon:
12:00 pm - 10:00 pm

Tue - Wed:
Closed

Thu:
12:00 pm - 10:00 pm

Fri - Sat:
12:00 pm - 11:00 am