Grover's Gallery
Next to the Pearl Shop
14 St. George Street, Ste D, Saint Augustine, FL, 32084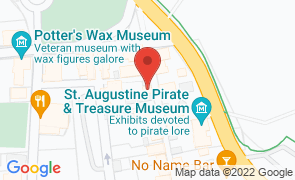 Hours
of Operation
Sun:
Closed

Mon - Tue:
11:00 am - 6:00 pm

Wed:
12:00 pm - 6:00 pm

Thu - Fri:
11:00 am - 6:00 pm

Sat:
11:00 am - 5:00 pm

The gallery is home to nautical wooden sculptures and art pieces. Their wooden sculptures range from swordfish to flamingos, and sea creatures of every stripe all painted in bright befitting colors.

Visitors and locals, of all ages, enjoy a plethora of Florida wooden keepsakes

No Reviews Yet...

Be the first to Review Grover's Gallery !




Restaurants
Near Grover's Gallery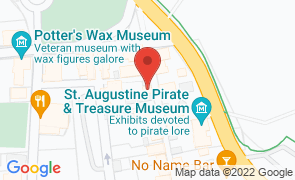 Grover's Gallery
Next to the Pearl Shop
14 St. George Street, Ste D, Saint Augustine, FL, 32084
(904) 824-5738
Hours
of Operation
Sun:
Closed

Mon - Tue:
11:00 am - 6:00 pm

Wed:
12:00 pm - 6:00 pm

Thu - Fri:
11:00 am - 6:00 pm

Sat:
11:00 am - 5:00 pm