Manatee Café
525 FL-16, #106, St. Augustine, 32084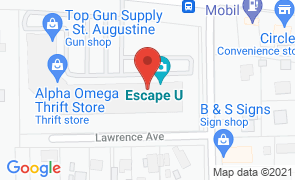 Hours
of Operation
Sun - Sat:
9:00 am - 3:00 pm

Open for breakfast and lunch, seven days a week.
Manatee Café in St. Augustine, Florida specializes in fresh and healthy food options. When preparing meals, Manatee Cafe uses pure filtered water; certified, organically grown fruits (when available); as well as vegetables, grains, legumes and fresh herbs.

Owner and Executive, Chef Cheryl Crosby, attended Johnson and Wales Culinary School in Rhode Island, where she learned to better understand food principles so that she can create new, healthier recipes that are pleasing to the eye and the pallette.

For breakfast, Manatee Café serves omelettes, pancakes, waffles, breakfast burritos, or scrambled tofu with veggies. For lunch they serve a variety of sandwiches, salads, pizza-on-a-pita, and stir-fry dishes. There is often a chicken dish available, as well, and always a delicious home-made dessert.
Things to Do
Near Manatee Café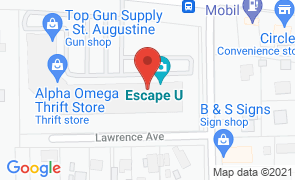 Manatee Café
525 FL-16, #106, St. Augustine, 32084
Hours
of Operation
Sun - Sat:
9:00 am - 3:00 pm