Free Entry
Guana Tolomato Matanzas NERR
505 Guana River Road, Ponte Vedra Beach, FL, 32082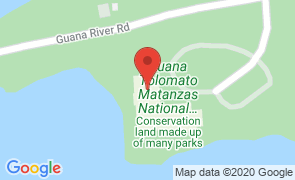 The Guana Tolomato Matanzas National Estuarine Research Reserve (GTMNERR) protects 73,000 acres of Florida's northeast coast, stretching from Ponte Vedra Beach to Palm Coast. The GTM Reserve is divided geographically into a Northern Component in St. Johns County and a Southern Component, which is primarily in Flagler County.

The northern component is associated with the Tolomato and Guana River estuaries and features over 10 miles of trails through a variety of preserved habitats, as well as scenic boardwalks along A1A that provide three separate beach access points. The pristine and beautiful landscape provides great recreational opportunities such as hiking, biking, horseback riding, fishing, kayaking, beachcombing and more.

The GTM Visitor Center is located in the northern component, ten miles north of St. Augustine on S.R. A1A in Ponte Vedra Beach. The center has vivid displays that define estuaries and outline their importance for the people and wildlife of Florida. Weekly programs highlight plants and animals that live in the Reserve, as well as the tools and technology scientists use to study them. The Center is open from 9 a.m. - 4 p.m. Tuesday through Saturday, with the exception of state holidays. Admission to the center is free, there is a $3.00 fee charged per car to enter the park.

Adventures in the Estuary Summer Camps

Summer day camps are offered from June through August at the main GTMNERR Environmental Education Center. Visit here to find out more about these camps.

The southern component of the GTMNERR is associated with the Matanzas River, and contains several state parks -- Pellicer Creek Aquatic Preserve, Faver-Dykes State Park, Washington Oaks Gardens State Park, and the River to Sea Preserve at Marineland. A small field office is maintained at the Marineland facility, where guided hikes and lectures are offered through monthly programs.

The GTM Research Reserve is one of 28 National Estuarine Research Reserves around the nation, all focused on researching, educating the public, and protecting the natural biodiversity and cultural resources within the estuary.

Beach access and trails are open from 8 a.m. to sunset. The GTM Reserve Recreational Areas are open all year round.

The GTM Research Reserve is managed by Florida DEP's Coastal and Aquatic Managed Areas in partnership with the National Oceanic and Atmospheric Administration.

No Reviews Yet...

Be the first to Review Guana Tolomato Matanzas NERR!




Restaurants
Near Guana Tolomato Matanzas NERR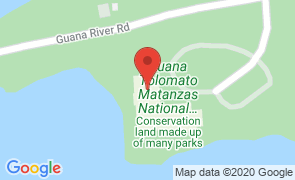 Guana Tolomato Matanzas NERR
505 Guana River Road, Ponte Vedra Beach, FL, 32082
(904) 823-4500