Joel Bagnal Goldsmith
11C Aviles Street, St. Augustine, FL, 32084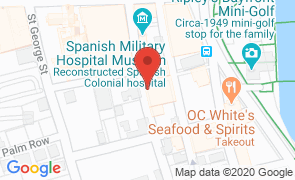 Hours
of Operation
Sun - Mon:
11:00 am - 6:00 pm

Tue - Thu:
Closed

Fri - Sat:
11:00 am - 6:00 pm

Joe Bagnal Goldsmith, has over 40 years of experience in crafting distinctive handmade designs in gold and silver. His workshop and goldsmith gallery are located in the Aviles Street Gallery at 11C Aviles St.

Combining his artistic talents with a lifetime of experience in metalsmithing, Joel displays his own designs at the gallery. He will also work collaboratively to create jewelry commemorating marriages, partnerships, and any other special occasion or relationship.

In addition to creating custom pieces, Joel Bagnal Goldsmith presents a fine selection of original handcrafted jewelry, ready for purchase.

The gallery is a participant in the pedestrian-friendly First Friday Art Walk, held monthly throughout St. Augustine.
Restaurants
Near Joel Bagnal Goldsmith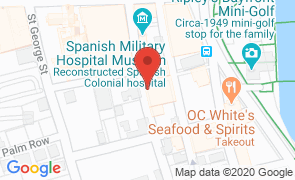 Joel Bagnal Goldsmith
11C Aviles Street, St. Augustine, FL, 32084
(904) 614-4706
Hours
of Operation
Sun - Mon:
11:00 am - 6:00 pm

Tue - Thu:
Closed

Fri - Sat:
11:00 am - 6:00 pm