Kilwin's Chocolate: North
6 St. George St, Ste 101, St. Augustine, FL, 32084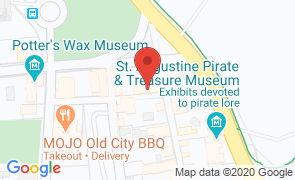 Hours
of Operation
Sun - Thu:
10:00 am - 9:00 pm

Fri:
10:00 am - 10:00 pm

Sat:
10:00 am - 11:00 pm

Sun - Thurs: 10 am - 9 pm<br />Friday: 10 am - 10 pm<br />Saturday: 10 am - 11 pm
Kilwin's Chocolate and Ice Cream shop offers guests a variety of sweet treats. In 1997 owners Jerry and Lisa Dallaire established their two Kilwin's shops on historic St. George Street, right in the heart of historic downtown.  

This Kilwin's location is close to the city gates on St. George Street.. Here guests will find an assortment of ice creams, yogurts, chocolate covered treats, fudge, candy and caramel covered apples and a whole lot more. 
Restaurants
Near Kilwin's Chocolate: North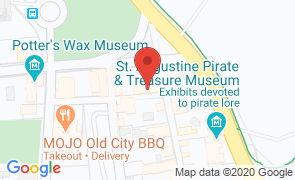 Kilwin's Chocolate: North
6 St. George St, Ste 101, St. Augustine, FL, 32084
(904) 823-9226
Hours
of Operation
Sun - Thu:
10:00 am - 9:00 pm

Fri:
10:00 am - 10:00 pm

Sat:
10:00 am - 11:00 pm