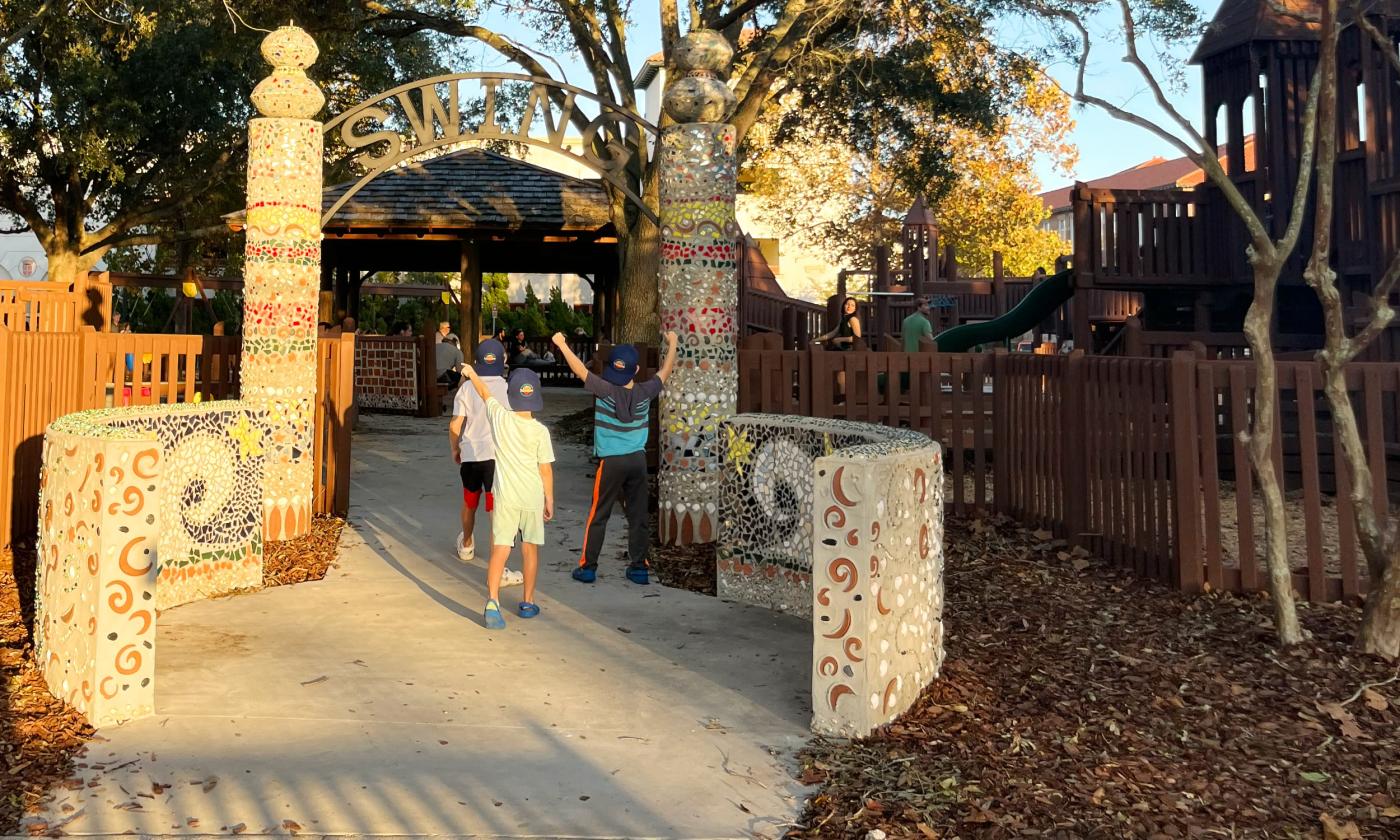 The revival of Project SWING park has been completed and the fun-filled playground has been updated, including restored wooden mazes, castles, and more. Features include a tire swing with a hole from above leading down into it, a look-out spot, towers, freshly painted and rebuilt wooden steps, walkways, balancing beams along with swings and iron bars to hang onto, and other adventurous features to explore.
Built in 1997, Project SWING has attracted local children as well as little boys and girls visiting St. Augustine from all around the world. As time passed, the playground eventually needed a fresh boost to ensure that it would remain a permanent part of historic downtown. Old wood was replaced by new, and special additions were freshly painted and weather-proofed. In November of 2022 the playground's makeover was completed and it reopened. 
With the new and improved Project SWING park — once again — children are flocking as they return to play and will do so for many more years to come.