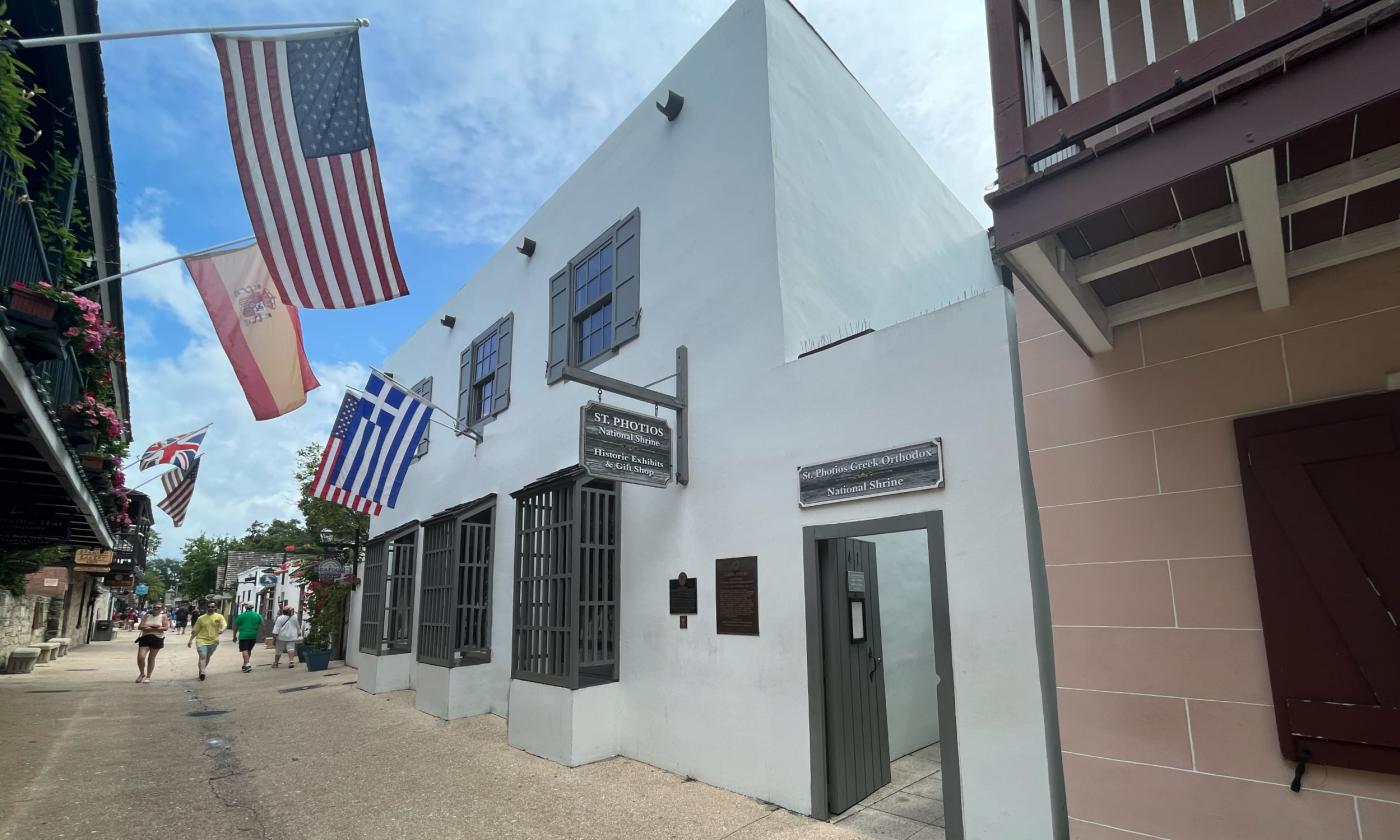 Currently open.
Mon - Sun:
10:00 am - 5:00 pm
Located on St. George Street — only a block away from the Old City Gate and the Castillo de San Marcos — the St. Photios Greek Orthodox Shrine and Museum is a hidden gem of the Ancient City. This holy space welcomes people of all faiths to enjoy the elaborate religious murals and solitude found within. On the way to the shrine itself, visitors can also learn a bit of history in their museum space. The St. Photios exhibit interprets the history of the Greek Orthodox religion in St. Augustine and the lives of America's first Greek immigrants, who arrived to Florida in 1768.
Along with the Shrine Chapel and museum, there is also a gift shop onsite that sells religious items, Greek food goods, and jewelry.
There are no admission fees to enter St. Photios National Shrine. However, visitors to the Shrine are encouraged to leave donations for its upkeep and programming. Saint Photios Greek Orthodox National Shrine is open from 10:00 a.m. to 5:00 p.m. seven days a week.
Currently open.
Mon - Sun:
10:00 am - 5:00 pm