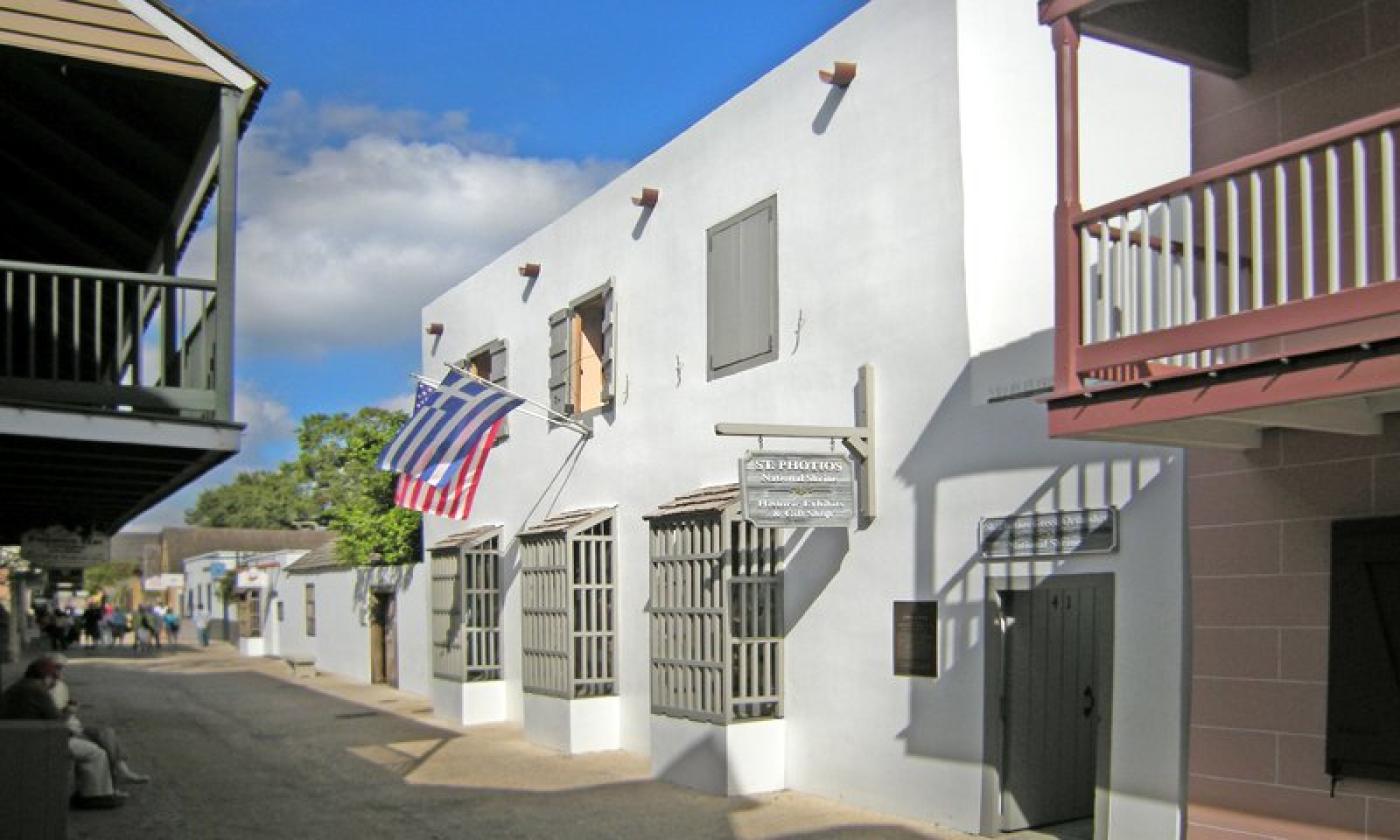 Currently closed.
Sun - Sat:
10:00 pm - 5:00 pm
(Covid hours)
Dedicated to America's first colonists from Greece, the St. Photios Greek Orthodox National Shrine is the home of a magnificent chapel unlike any other in the Western Hemisphere.
The Byzantine style frescos of many apostle and saints, adorned with 24 karat gold leaf, is only one reason that this shrine has been called the "Jewel of St. George Street."
In addition to the opportunity to explore and perhaps to pray in this lovely chapel, the museum also offers a look at the life of the first Greeks to arrive in what is now Florida.
Inside the shrine are exhibits displaying the life of the early Greek settlers and the development of the Greek Orthodox Church in America. The historic museum contains exhibits with various artifacts, photographs and historical documents of the Greek Orthodox settlers.
There is no admission to visit St. Photios Greek Orthodox National Shrine, but donations are accepted.
Currently closed.
Sun - Sat:
10:00 pm - 5:00 pm
(Covid hours)