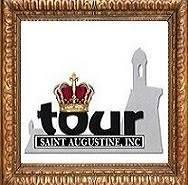 Call for more information.
The city's original and longest-running receptive tour operator, Tour St. Augustine has provided educational field trips for Florida school groups for over 30 years. Their experienced, professional team and on-staff Director of Education ensure that each school trip offers students a fun and rewarding adventure.
Tour St. Augustine works within each school's budget and can book the entire trip — including busses, hotels, meals, and attractions — or only select items. They work with small and large groups from grammar school to college students, providing information that brings classroom information to life. The Tour St. Augustine team prepares an itinerary and schedule that meets school budgetary requirements and curriculum needs.
Each adventure with Ghost Tours of St. Augustine relies on their 30-plus years of haunted history research and documentation in the nation's oldest city.
On the Ghostly Experience Lantern-Lit Walking Tours, a professional guide leads each group via the flickering light of a lantern as they walk through St. Augustine's haunted alleys. The guests learn about gruesome events and hauntings that go back hundreds of years. This tour departs nightly at 8:00 p.m. and takes about 75 minutes.
The Creepy Crawl Haunted Pub Tour and Paranormal Investigation provides EMF meters to help guests investigate haunted pubs. In addition to one free drink at the first stop, guests are offered discounts at the other pub stops. During this two-and-a-half-hour tour, While spooky happenings and hauntings are the focus of this 2.5-hour tour, each guide relates a factual, historical perspective about the city and the stories behind these paranormal events.
Paranormal Investigation of the Old Fort Grounds at the Castillo de San Marcos offers one of the very few certified conducted tours on the Castillo grounds after dark. This investigation allows guests to use EMF meters, spirit boxes, and dowsing rods while touring the Castillo grounds, the haunted St. Augustine City Gate, the Huguenot Cemetery, and the Santo Domingo Redoubt. This tour lasts two hours and starts at 9:30 p.m. on Wednesdays through Sundays.
Private VIP Ghost Tours are available for up to 25 persons.
Ghosts and Gravestones, Trolley of the Doomed conducts tours of St. Augustine's downtown and beyond and relates the haunted tales of terrible tragedies, crimes, and the visits from those departed.
Tour St. Augustine also provides City Walks Food and Wine Tours — "Florida's first foodie tour." This tour is available seven days a week and is limited to only ten guests. The highly-rated, all-inclusive tour provides historical culinary information and introduces local chefs who prepare special dishes for guests. This highly-rated tour features food, wine, fun, and a bit of St. Augustine history.
Tour St. Augustine offers additional tours, including themed tours and group packages, corporate events and team-building activities, private VIP tour experiences, and tour guide services.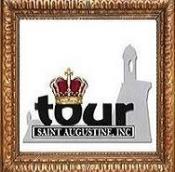 Call for more information.
Have a Question?