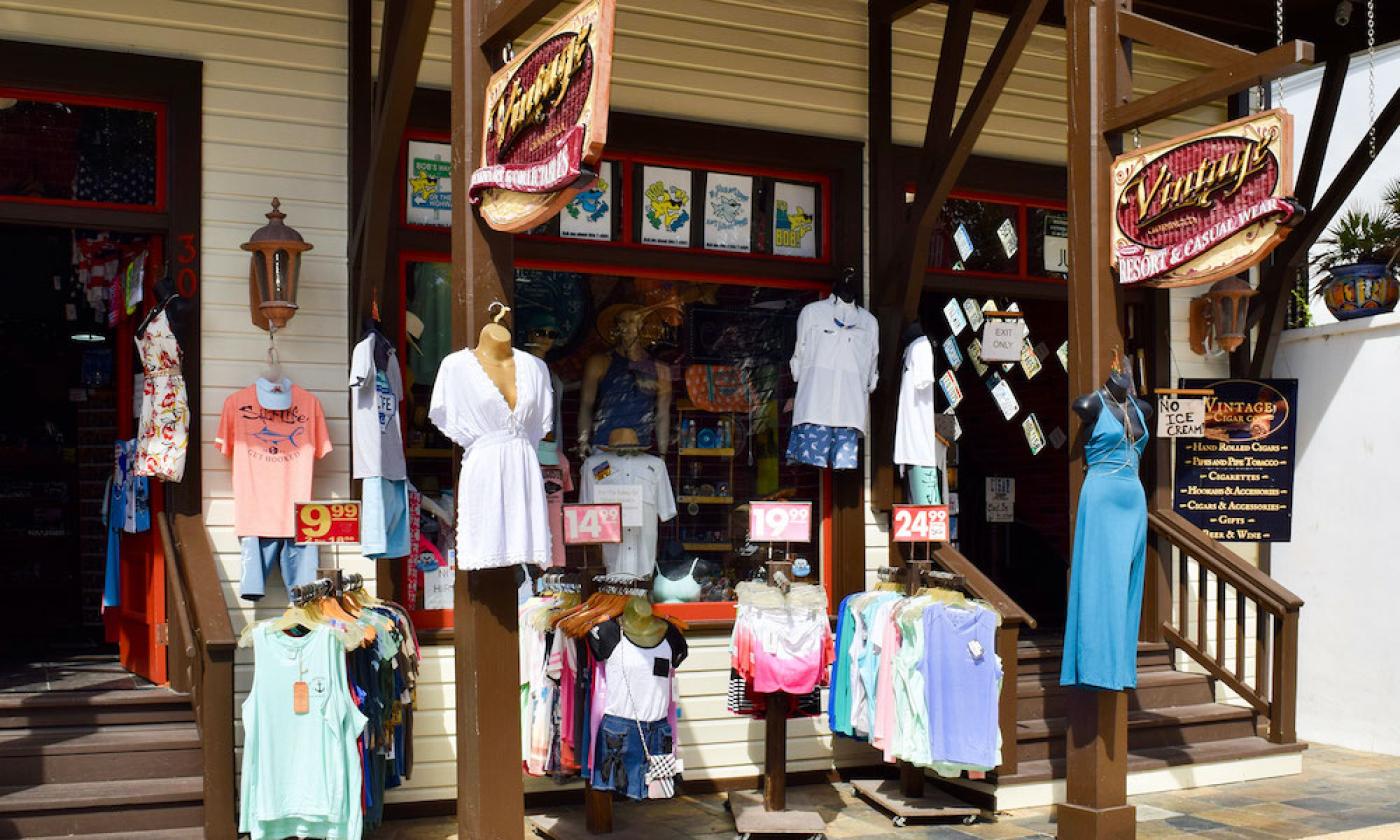 Currently open.
Sun - Thu:
10:00 am - 9:00 pm
Fri - Sat:
10:00 am - 10:00 pm
Vintage Clothing Co. on St. George Street has plenty to offer the curious visitor. The store carries a large variety of clothing and apparel ranging from popular shirts to beach-ready swimwear.
Parents will find kids' clothing towards the back of the store. For kids who love Minecraft, Vintage carries a great selection of clothing and other products based on this popular game.
Vintage has many items and knick-knacks that are perfect for souvenirs. There are several sections in the store dedicated to jewelry like bracelets, necklaces, and much more.
The friendly staff at Vintage Clothing Co. will be more than glad to help visitors with any questions.
For more info on Vintage Clothing Co., please contact (904) 342-0187.
Currently open.
Sun - Thu:
10:00 am - 9:00 pm
Fri - Sat:
10:00 am - 10:00 pm