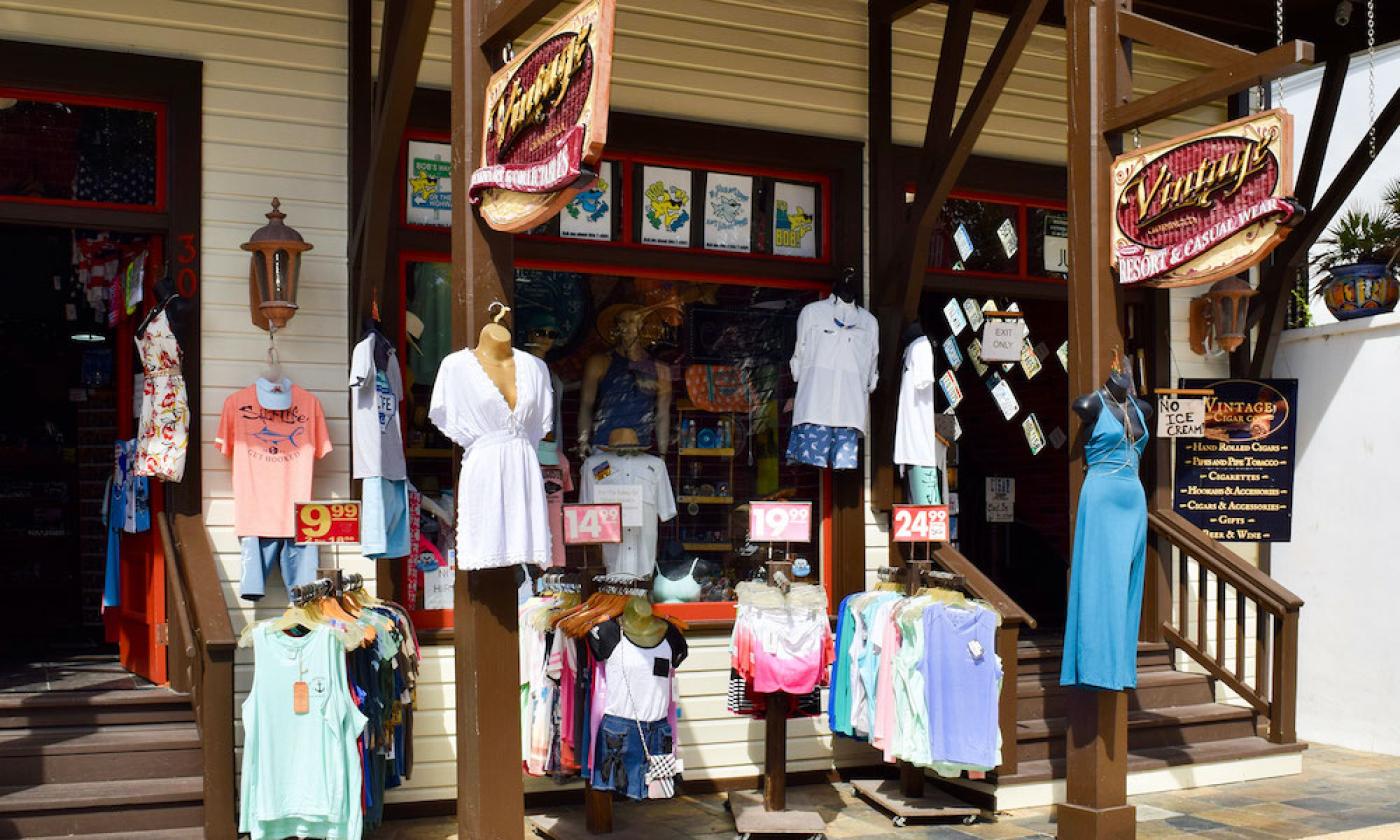 Currently closed.
Mon - Thu:
10:00 am - 9:00 pm
Fri - Sat:
10:00 am - 10:00 pm
Vintage Clothing Co. on St. George Street has plenty to offer curious visitors. The store carries a large variety of clothing and apparel ranging from popular shirts to beach-ready swimwear.
Parents will find kids' clothing toward the back of the store with a large selection of fun souvenir t-shirts and hoodies.
Vintage has many items and knick-knacks that are perfect for souvenirs, and several sections of the store are dedicated to jewelry. A smoke shop is located upstairs — Vintage Cigar Co. 
Currently closed.
Mon - Thu:
10:00 am - 9:00 pm
Fri - Sat:
10:00 am - 10:00 pm