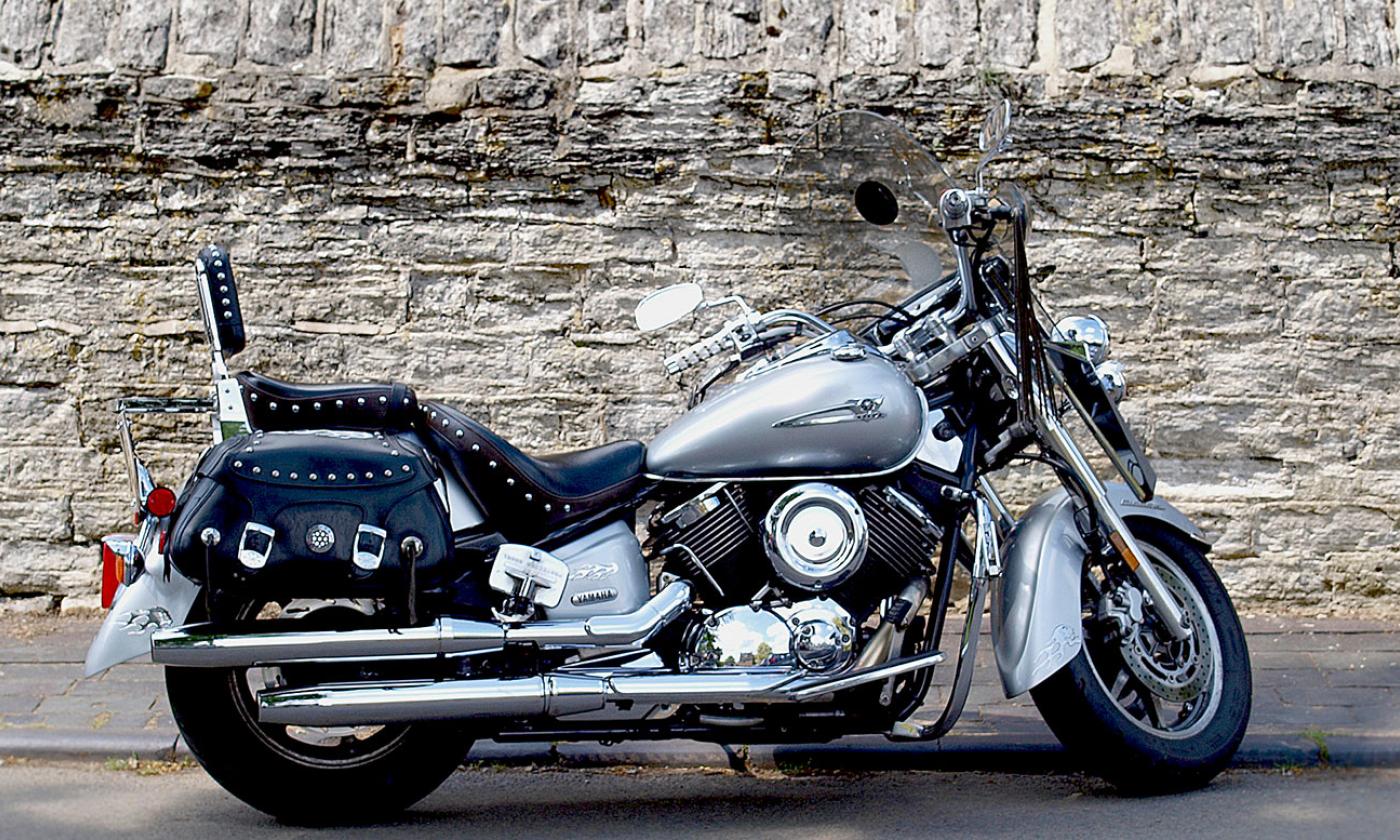 Biketoberfest Beckons Bikers
Check out bike-friendly accommodations, attractions, events, and rides.
The month of October unofficially marks the arrival of cooler air to the Sunshine State. It also brings with it the return of a signature celebration of the two-wheel variety. What revs and roars and beckons thousands of bike enthusiasts to Florida's East Coast year after year? It's an event known as Biketoberfest. And it's an event that is calling your name.
Biketoberfest returns for its 31st year on October 19-22, 2023, and Florida's east coast is ready to accommodate the hordes of bikers heading to the fest.
Although the height of the Biketoberfest action might take place in the heart of Daytona Beach, the Biketoberfest celebrations abound in St. Augustine. The nation's oldest city has its own list of laid-back happenings along with plenty of things to taste and see while you're in the area for the festival.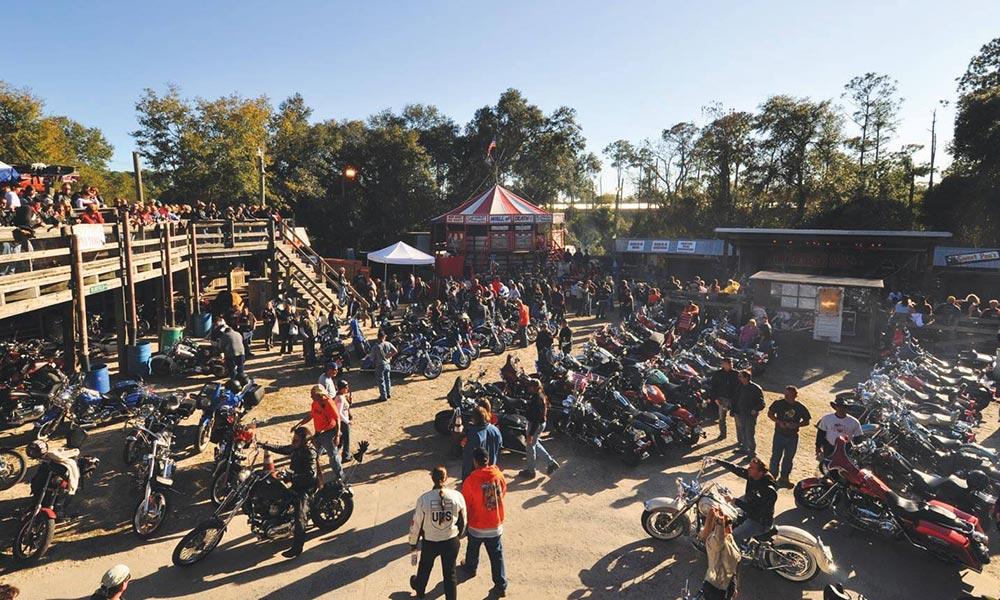 A Note to Newbies ...
Biker or not, if you aren't familiar with Biketoberfest, you can think of this four-day event as a sibling event to Bike Week, the world's largest motorcycle event, held in Daytona Beach every spring.
Noted by many bike enthusiasts as Florida's premier fall celebration, Biketoberfest is no small-scale event. In fact, it's listed as one of the Top 10 motorcycle rallies in the country based on attendance. Each year the masses rally in Daytona Beach to watch professionals compete in Daytona International Speedway's Motorcycle Races, and partake in an abundance of festivities, while enjoying the camaraderie, culture, mild temperatures and sunny skies. Once again, an expected 100,000 individuals are set to line Daytona Beach and surrounding areas at this year's events.
Biketoberfest Throwback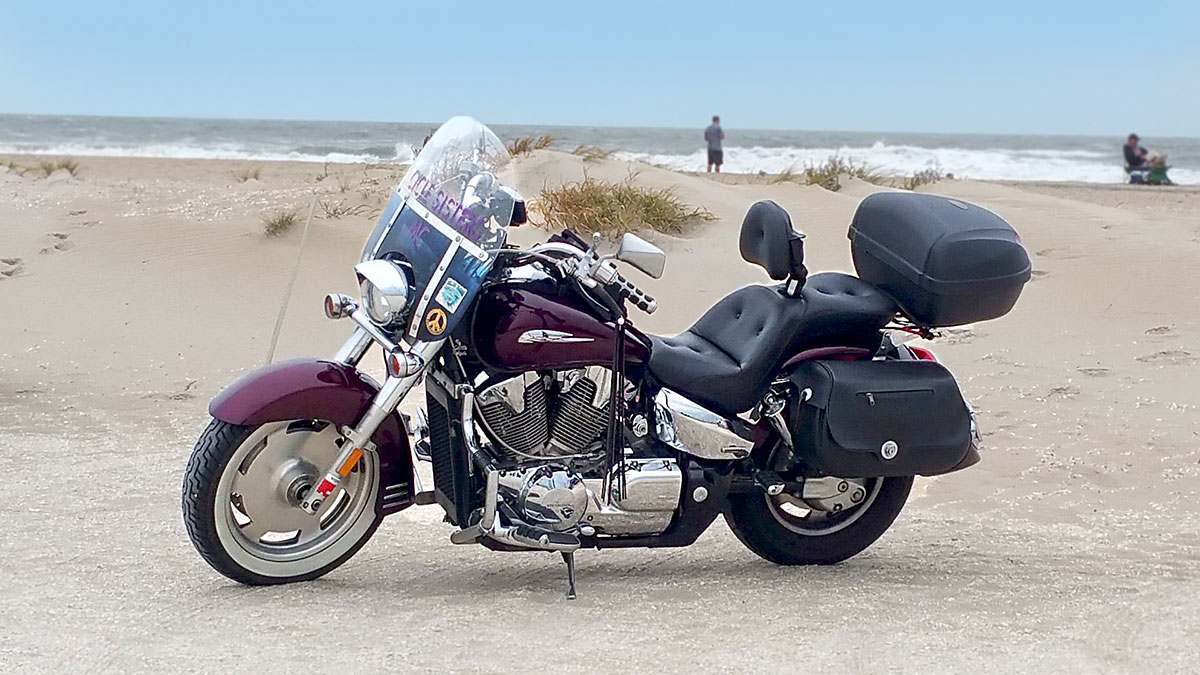 Biketoberfest debuted for the first time in 1992 and initially was referred to as the "Fall Tour" with the sole purpose of attracting attention to the Daytona International Speedway. Since then, the festival has grown by epic proportions and has become a multi-faceted event including rallies, shows, vintage motorcycles and of course, opportunities to test-drive the latest and greatest in big name bikes.
Although the event itself is relatively young, bike races on Daytona Beach are something of a historical event. They have drawn enthusiasts to the area since 1937. And guess what? At that time, the bike races were actually held in the sand. That's right, sand.
While sand is now out of the equation as far as racing goes, if you don't mind getting your bike and chain a little sandy, thanks to the lack of bike restrictions and the hard-packed Atlantic Coast-sand, you are still permitted to venture out on the beach to cruise up and down on your bike if you so choose. 
Calling all Bikers
If you are an avid biker, chances are we aren't telling you anything new about Biketoberfest or the history of motorcycle racing. In fact, I'm sure you could tell us bike novices a thing or two. Despite your expert status, what you may or may not be aware of is the level of excitement brewing an hour up the coast in St. Augustine throughout the duration of Biketoberfest.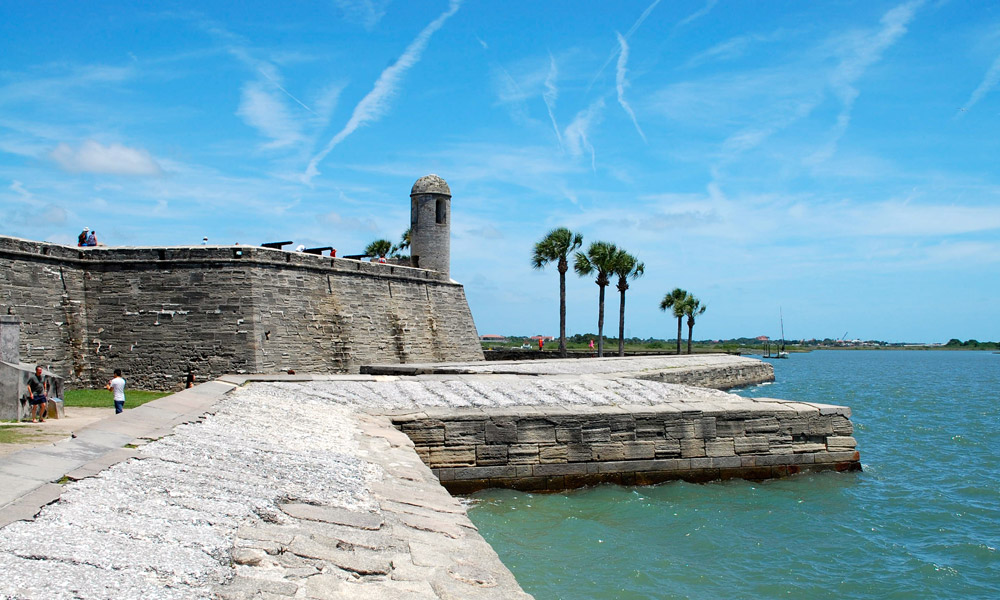 Rev' Up in St. Augustine
Ask any local if there are bikes present in St. Augustine during Biketoberfest and their response will be a resounding yes. If you don't believe them, just head downtown and take a look for yourself. Rather than the usual abundance of cars lining King Street around the historic square, thanks to free bike parking, during Biketoberfest you will find these cars replaced by bike after bike.
Ultimately, celebrating Biketoberfest in St. Augustine means you get to enjoy Biketoberfest on your own terms. You will be slightly off the beaten path and removed from the nonstop party atmosphere, yet remain alongside a sizable crowd of fellow bikers. And there are plenty of options should you decide to rest your head here for the duration. 
Where to Rest
If you haven't yet booked your Biketoberfest lodging, most St. Augustine area accommodations welcome bikers with open arms, and many even have the marquees to prove it. Here are a few waterfront options to consider.
The Guy Harvey Resort: If you're looking for a deluxe accommodation conveniently located on St. Augustine Beach, with great views of the ocean, this new St. Augustine beach resort is for you.
Magic Beach Motel: Just minutes from downtown St. Augustine situated on Vilano Beach is the Magic Beach Motel. This 1950s art deco motel offers a peaceful place to stay with plenty of personality. Not only does this motel provide you with direct access to the Atlantic Ocean, it positions you in prime proximity to take a scenic ride up A1A toward Ponte Vedra Beach.
Beacher's Lodge: Situated south of St. Augustine Beach on Crescent Beach, this condo-hotel includes oceanfront suites with patios or private balconies. Beacher's Lodge offers extended stay discounts on reservations for three or more nights.
For a full list of accommodations available in and around St. Augustine, including bed and breakfasts, condo rentals, hotels and more, please visit our Places To Stay section. 
Where to Ride
Whether or not you choose to spend the duration of the Biketoberfest celebrations here in St. Augustine is entirely up to you. Either way, there is still plenty of time to rev' your engines in the Ancient City and beyond. Here are just several of the potential pit-stops bikers can enjoy while riding around downtown.
Old City Rendezvous
In addition to the cruising opportunities downtown St. Augustine offers, there are plenty of longer rides to be had, including journeying up and down the coast, to and from Daytona.
Listed on the Biketoberfest® website are the "Top 4 Rides," including one referred to as "Old City Rendezvous." This particular ride takes you between St. Augustine and Daytona Beach via scenic A1A.
The "Old City Rendezvous" path is a 100 mile loop (depending on your exact point of departure and arrival) and is suggested by Biketoberfest® to take about 2.5 hours, plus whatever stops you choose to take along the way. Part of the journey takes riders along "The Loop," one of the most scenic rides.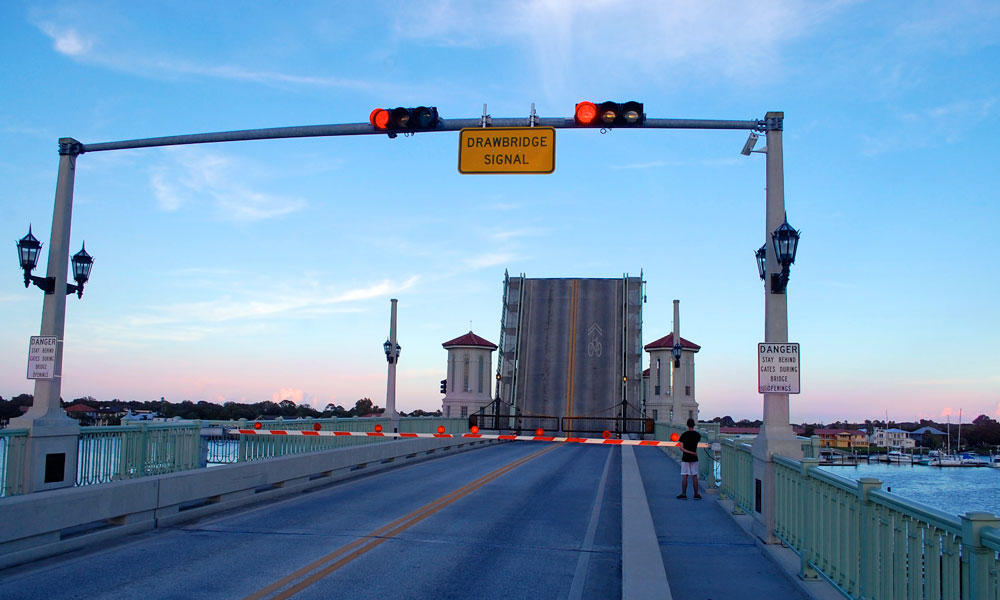 Island Stops
Whether you are starting, ending, or spending your Biketoberfest in St. Augustine, here are a few stops to consider during your "Old City Rendezvous" journey down (or back up) scenic A1A.
Fort Matanzas: Just steps away from St. Augustine's southernmost Matanzas Inlet, is the historic Fort Matanzas. Due to it's proximity south of St. Augustine, many visitors overlook this prized historical monument. Lucky for you, you'll be biking right past this timeless vigil. Cruise onto the grounds of Fort Matanzas and you will be greeted with live oak trees that are more than 150 years old. If you care for an up-close view of the fort, a free boat ride will take you out to explore. From the Fort, you can enjoy views of the inlet, the marshlands and the Atlantic. Tip: Climb all the way to the top via the ladder for the best view in the house.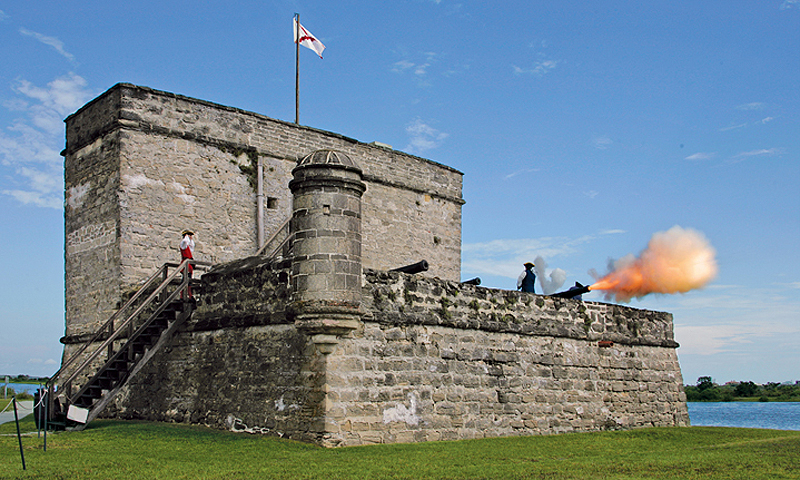 St. Augustine Lighthouse & Museum: Cruise on by this landmark and admire from afar, or park your bike and make the climb. Not only does a trip to the top of the St. Augustine Lighthouse offer you 219 stairs of a workout, it provides picturesque views of the area's landscape. Once you get to the top, you are greeted with panoramic views of both downtown St. Augustine and the Atlantic Ocean depending on which way your eyes lead you.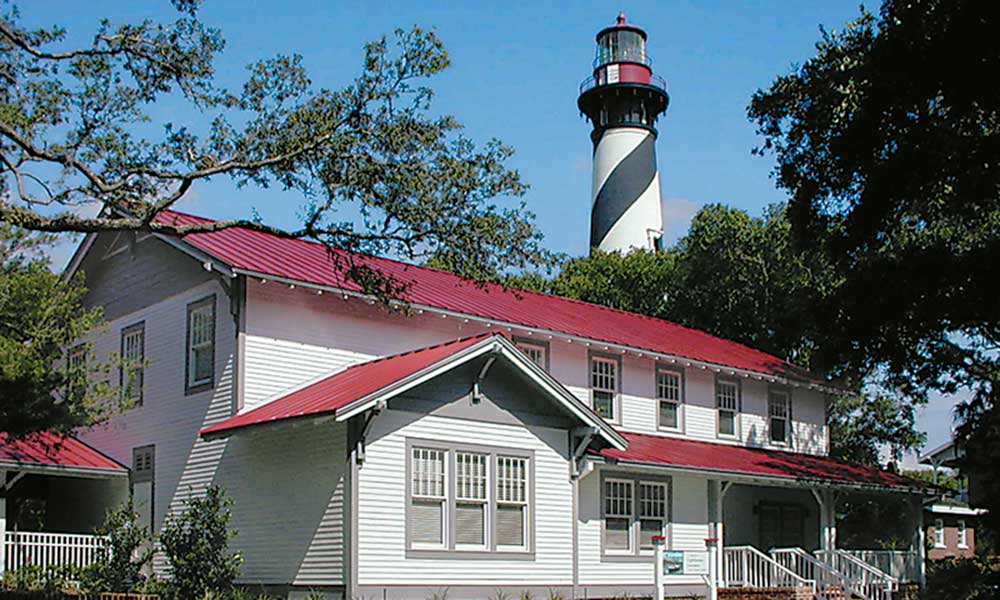 St. Augustine Alligator Farm and Zoological Park: If you aren't too tired from your climb, before you take off on your bike again, consider riding just across the street and allowing some time to visit this reptilian-filled attraction. If you're feeling extra adventure in your step, zip over the reptiles, and past lemurs and tropical birds on the new zipline adventure.
Find more info about Biketoberfest 2023.
This article was originally written in 2014 and has been updated to reflect info for Biketoberfest 2023.