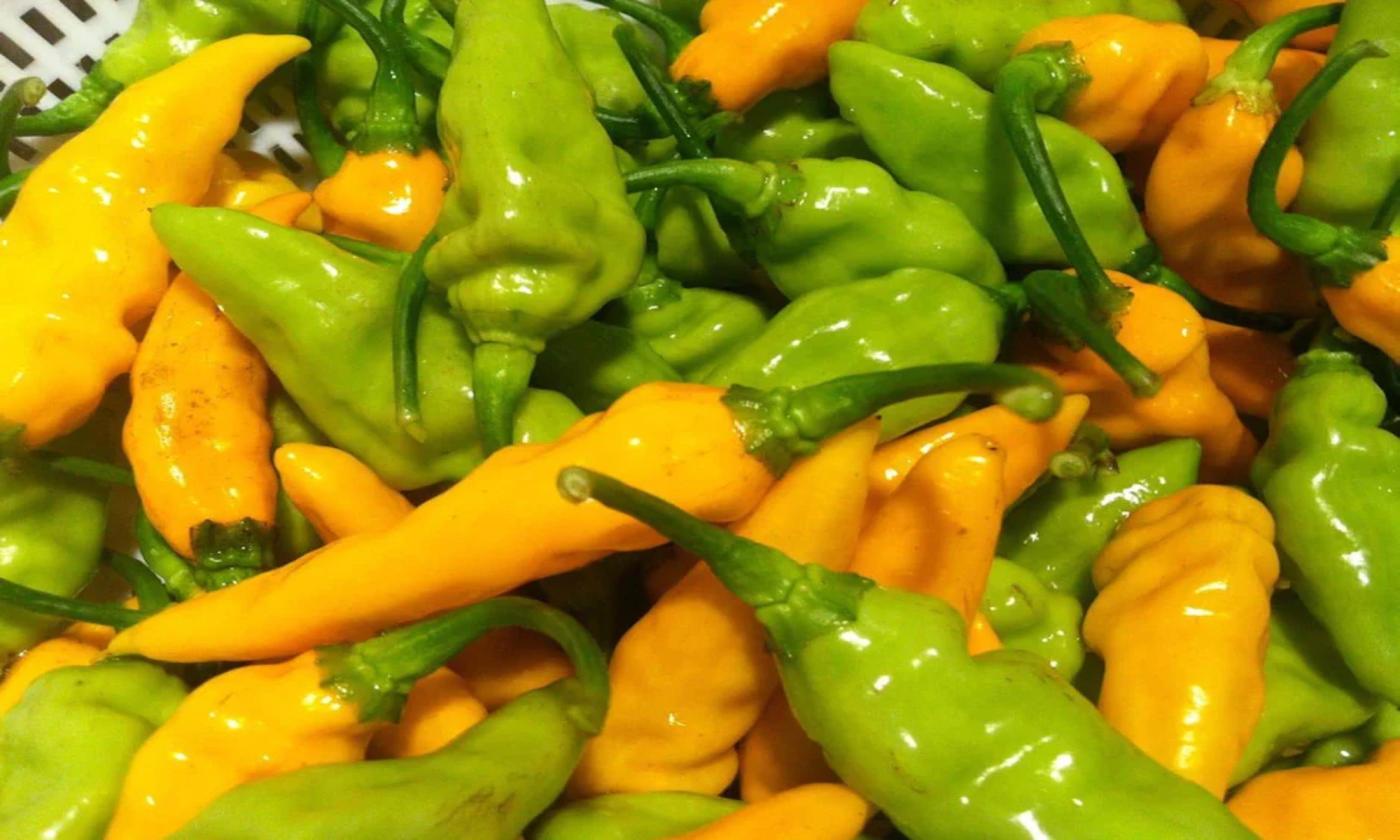 Desserts That Taste Great with Datil Pepper
Datil pepper in your dessert? Yes, please!
Vacationers come to St. Augustine for the history and the beaches, the cozy bed and breakfasts, and the cultural festivals. They also come for the heat. Yes, there's nothing like Florida sunshine and warm weather to charge your batteries for those long winters elsewhere. So what do you do when your vacation comes to an end and it's time to get back to the old grind? How do you remember the hot Florida sun when you're sitting at your desk looking out the window watching the snow fall?
Fortunately for our visitors, there's Old St. Augustine Gourmet which enables Florida vacationers to take the heat home. And by heat I mean the heat of the datil pepper. What the heck is datil pepper? It's a local pepper here in St. Augustine, Florida known for its heat and its slightly sweet taste. Its sweetness means that it can give some of your favorite desserts a kick. If you're looking to add this kick to your pies, cakes, and other sweet treats, check out some of these recipe mashups below.
How to Add Datil Pepper to your Dessert
For these recipes, I used Nothin' But Datil from Old St. Augustine Gourmet. It's simply crushed datil pepper that's able to be added to ingredients, and they'll ship it anywhere in the United States. Because it's tiny bits of spicy pepper, use with caution when adding it to your recipes. DON'T PUT YOUR NOSE UP TO IT TO SNIFF IT. Don't rub it in your eyes, don't put it on your lips like lip balm, don't chug it.
Below you'll find how much datil I added to the desserts I made. But quantities change and the ideal spice level changes from person to person. What I suggest is that you start small and add to taste. Seriously, when I say start small, I mean less than ⅛ of a teaspoon is a good start, and from there you can add more as you go along. Make sure to really stir the datil pepper in so that you get an even distribution. Otherwise, your tasting may be off with fiery spoonfuls in one area and bland spoonfuls in another.
I've also included where I found my recipes, but really, if there's an apple pie recipe that you just love--use it!
DIY Datil Pepper Recipes
Datil Apple Pie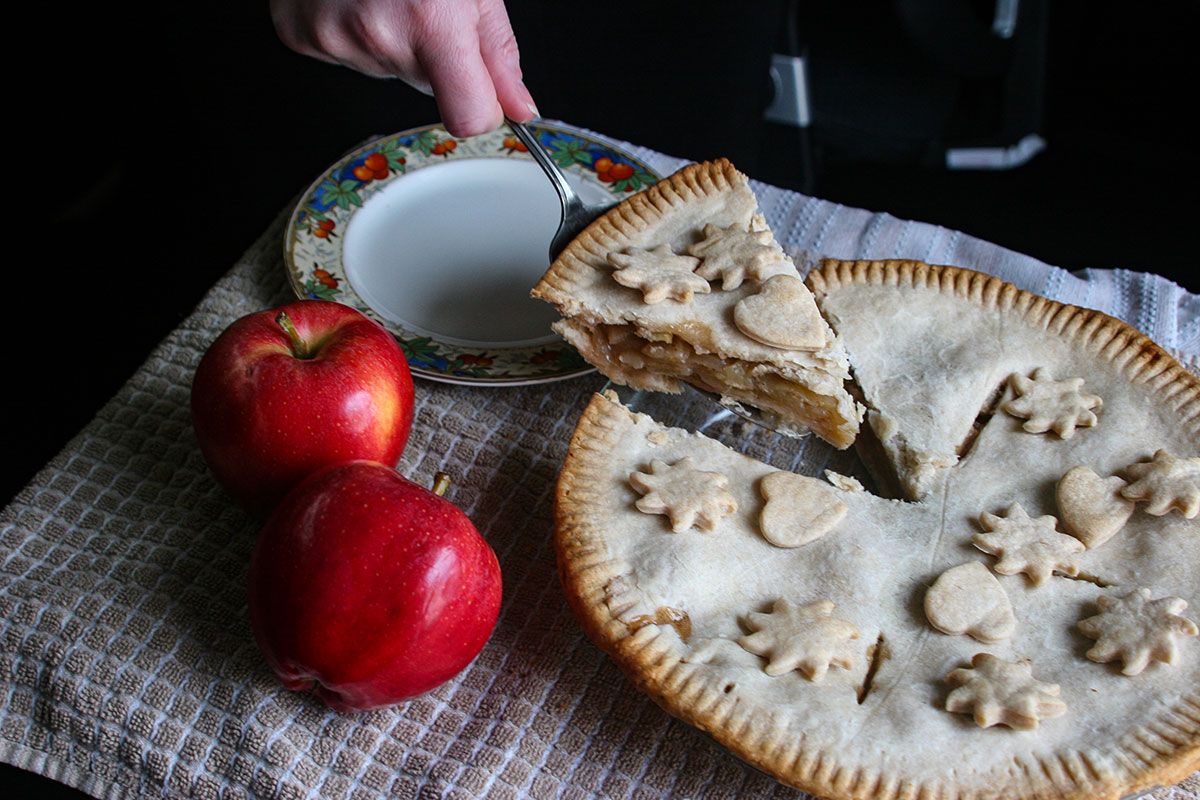 I didn't pick this because datil and apple rhyme, although it certainly helps. When I think of flavor and hotness I'm reminded of cinnamon, a common ingredient in apple pie recipes. I thought the punch of the datil pepper with the cinnamon could be a tasty combination. I guess I was right.
Where to Add the Datil: When you're adding spices to the apples such as cinnamon and sugar, that's where I add the datil.
Hot Factor: Pretty hot.
The Recipe I Used: Apple Pie Recipe
Strawberry Datil Shortcake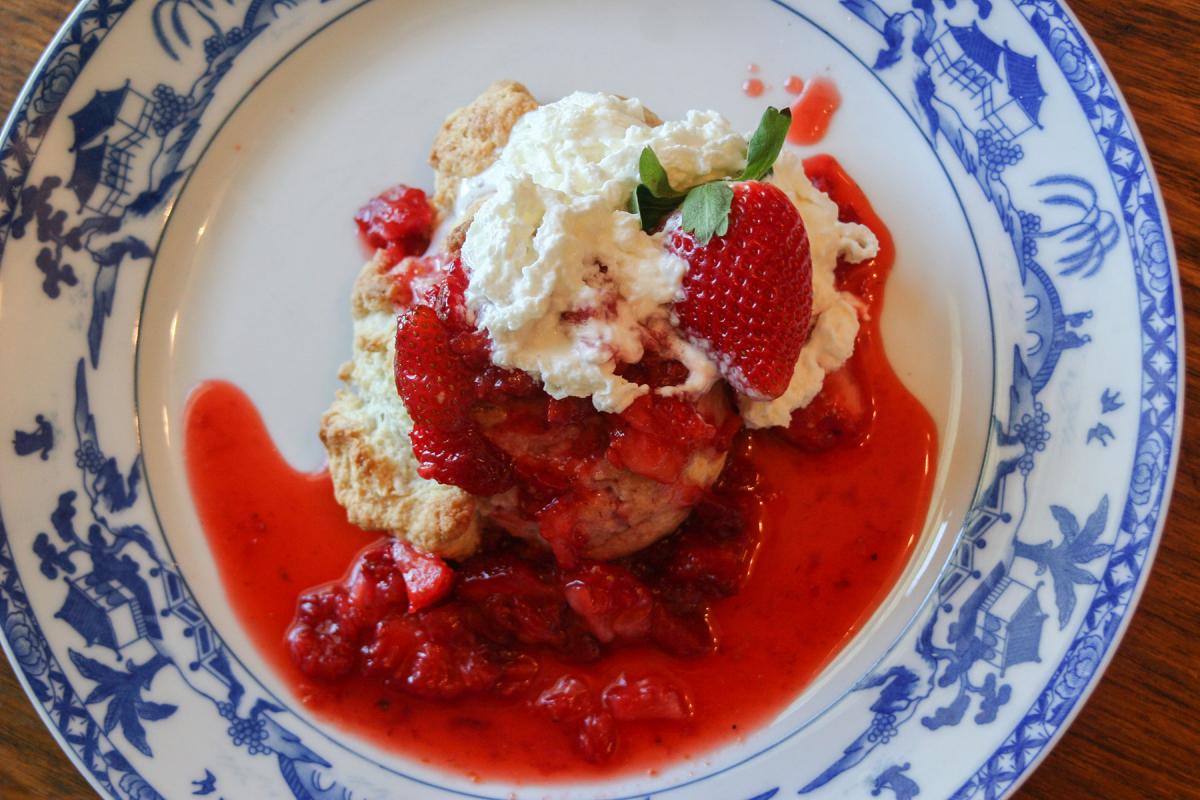 My mom always made strawberry shortcake using a recipe on a box. That's the recipe I grew up with and I love it. It's like a strawberry scone really. Strawberry-datil is already a popular combination and you'll see it in some of the local St. Augustine desserts listed below. If the hotness factor is too much, some whipped cream is helpful in cooling it down.
Where to Add the Datil: With the strawberry mixture
Hot Factor: It burnsss, I think I put too much in (⅛ teaspoon), or maybe there's some chemical reaction between strawberries and peppers that makes it hotter than normal. ADD DATIL CAUTIOUSLY.
The Recipe I Used: Classic Strawberry Shortcake from Betty Crocker (it's the Bisquick Box recipe)
Datil Cheesecake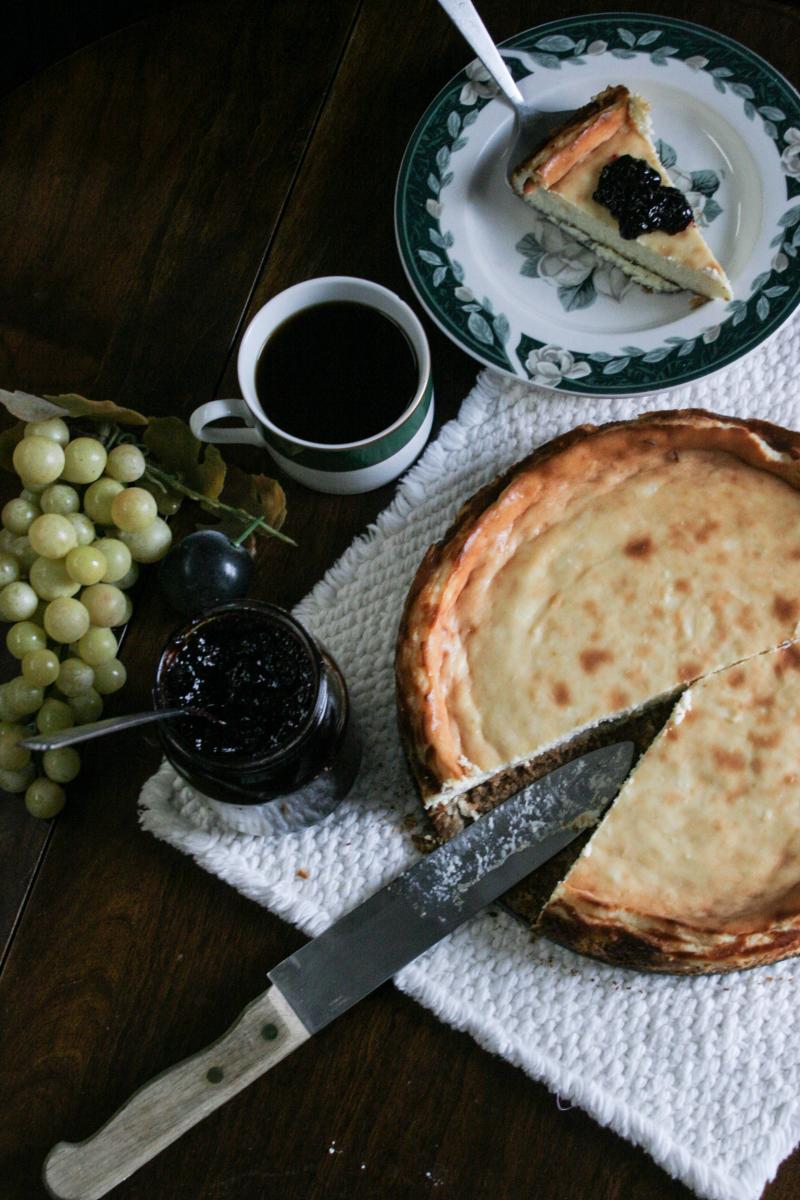 On the spiciness front, I started thinking of spicy cheeses such as pepper jack. This led me to the conclusion that a peppery cheesecake would be awesome. I've always thought cheesecake was strange because it takes something unconventionally used for desserts -- cheese -- and makes it into one of the most popular American treats. Makes sense that peppers, which also haven't conventionally been used for desserts, would work well in this mix. The result was perfect, and I definitely would say it's a doable treat for people who can't handle too much spiciness. The cheese really mellows out the taste of the heat, so I found myself having to add more datil than usual to this one.
Where to Add the Datil: I added the datil into the cream cheese mixture.
Heat Factor: This was the least spicy of the desserts I made. I added a lot of datil and still, the heat was very subtle and more of an after burn.
Recipe I used: Philadelphia Cream Cheese Cheesecake Recipe
Lemon Sizzle Cake
Ever since a friend of mine showed me how to make lemon drizzle cake from scratch, I've been on such a kick with it. Seeing how we're in Florida which is a titan of citrus notes, I felt that putting some sizzle in my drizzle would be a good plan, fo shizzle? But I digress ... the best place to put the datil is in both the batter and the icing. So when you're zesting those lemons, combine some crushed datil pepper along with it. And with the powdered sugar and lemon juice combo, throw in some datil there as well.
Where to add the datil: I added it into the batter and a bit into the drizzle icing glaze as well. 
Heat Factor: Subtle
Recipe I used: A secret recipe from a family friend. Get your own lemon drizzle cake recipe!
Super Hot & Spicy Cocoa
There's nothing like a hot cup of cocoa to carry you through those cold Northern winters. Why not add some additional heat with a sprinkle of datil? I did poured some cocoa mix into a cup, added a pinch of datil, and stirred it before adding hot cream (although milk or hot water can also be added).
Spicy Treats Nearby
If you're not the savviest in the kitchen or if you simply want to savor the heat while you're in town, here are some datil desserts you can find right here in St. Augustine.
Datil Popsicle
The Hyppo is officially a St. Augustine staple with multiple locations around town selling their popular popsicles. They are also purveyors of strange but delicious combinations, so there's no surprise that they also have datil in their sweet treats.
Minorcan Mud Cupcake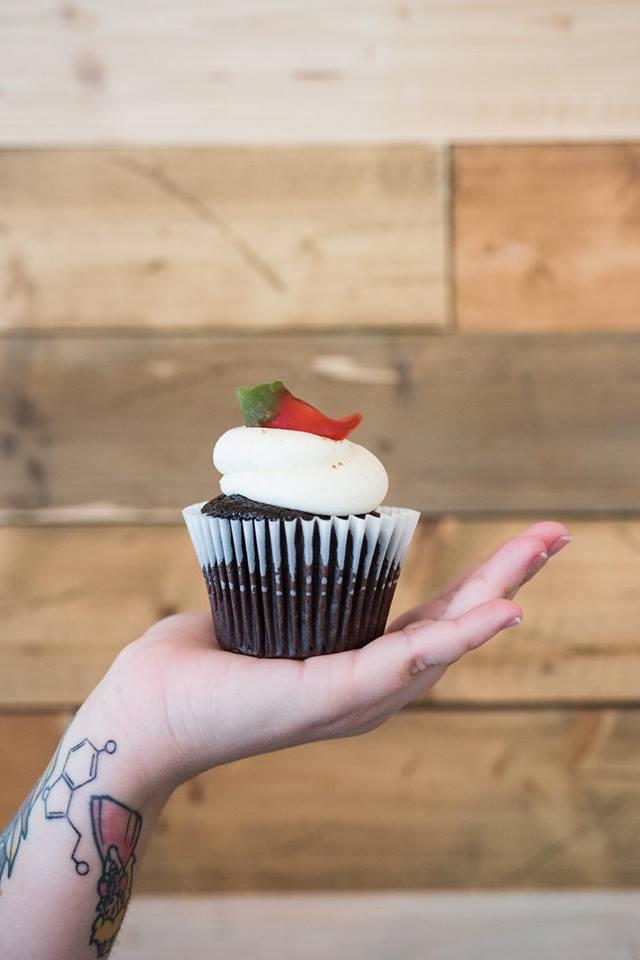 The Minorcan Mud cupcake is a chocolate datil cupcake with datil cream cheese frosting. You can find them at Luli's Cupcake shop in Uptown.
Where are YOU finding your datil peppers? I'd love to know. Drop us a line and let us know all the strange and wonderful ways datil peppers are used in the desserts you discover!