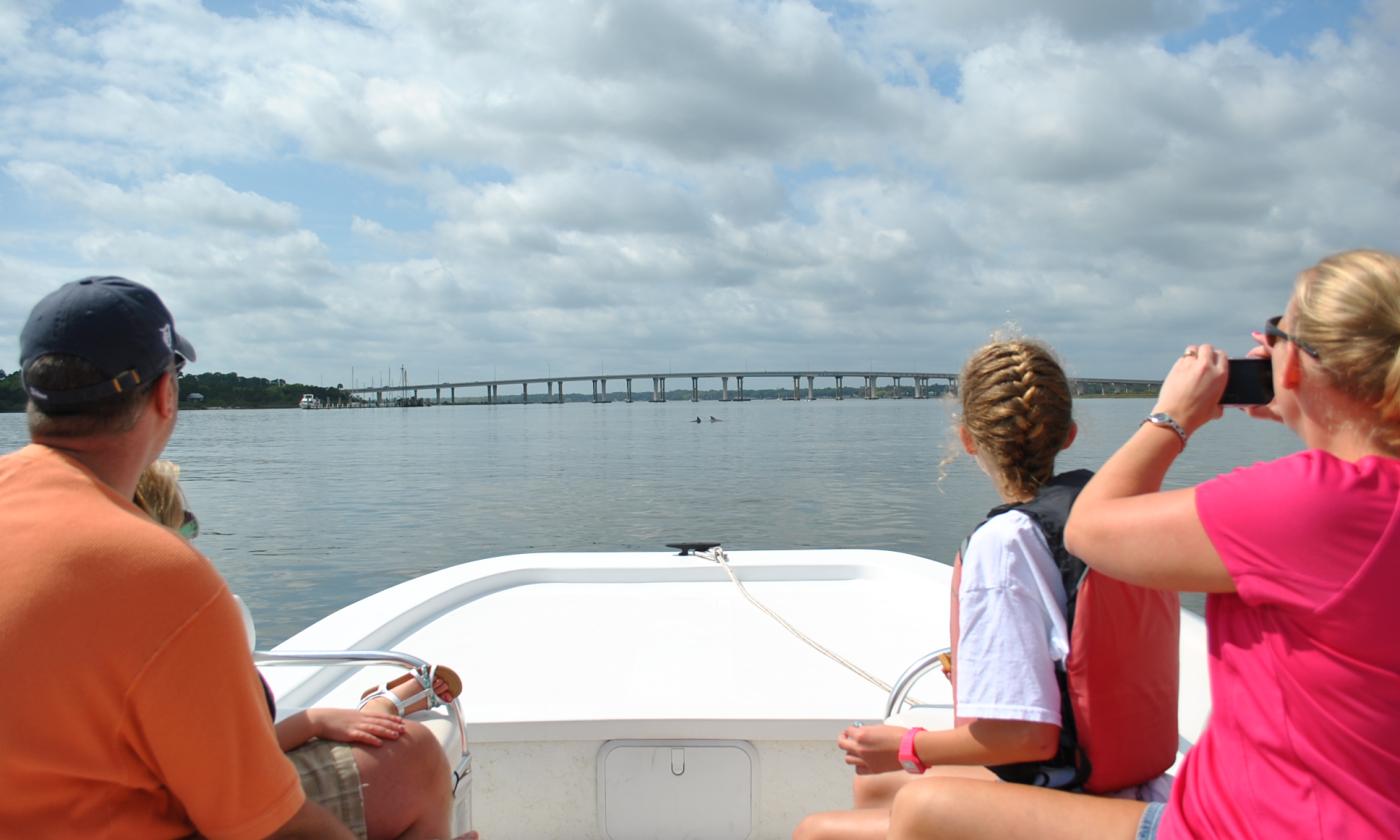 Getting Out on the Water with Eco Tours
See and hear dolphins -- and other marine life -- while cruising St. Augustine's waterways.
Like many beach-loving children, I grew up with a mild obsession for dolphins. I had dolphin books, dolphin stuffed animals, dolphin jewelry… the list goes on. I enjoyed seeing them at the aquariums and SeaWorld, however after watching The Cove & Blackfish my love for them grew even stronger. The Dolphin & Nature Eco Tour with St. Augustine Eco Tours is a great opportunity to non-invasively view dolphins and other marine life at a close distance. Children and adults can enjoy their presence and observe the animals in their own habitat, without intruding.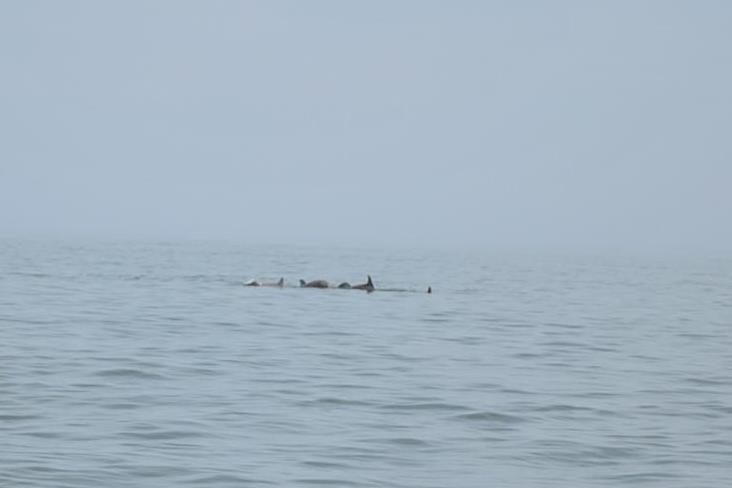 The  Dolphin & Bird tour is an hour and a half of a relaxing, yet exciting, boat ride. When my husband and I did the tour, we were riding along with an out-of-state family of four.
There are between 300 and 500 dolphins in St. Augustine, counted by dorsal fin sightings. We saw at least five different pods and were even able to listen to them over an underwater microphone. We could hear them communicating with one another and also heard the crackling of pistol shrimp.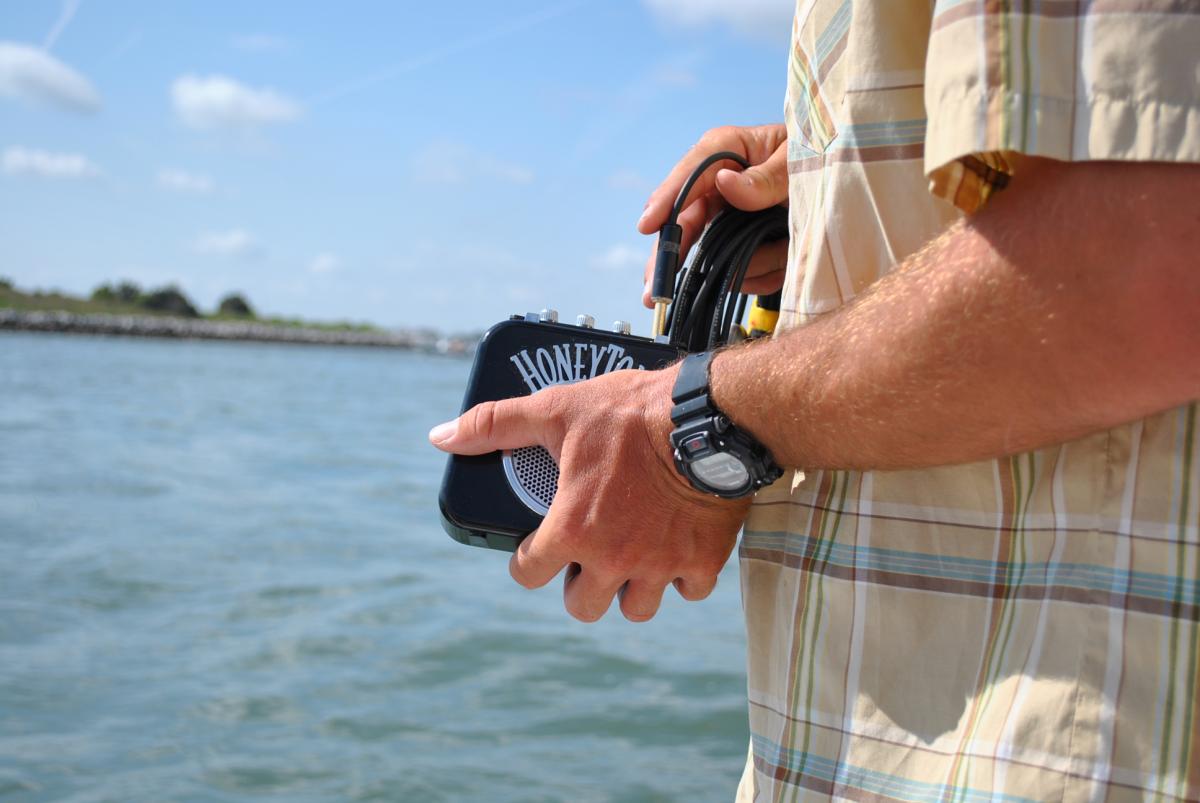 On our surprisingly smooth ride we also saw two bald eagles in a tree. I had brought along my own pair of binoculars, so I was able to take a long look at them, but the captain had a pair to share. There are more than 1,500 bald eagles in Florida now. Still a rare sight, it's great that the guides know where to look for them.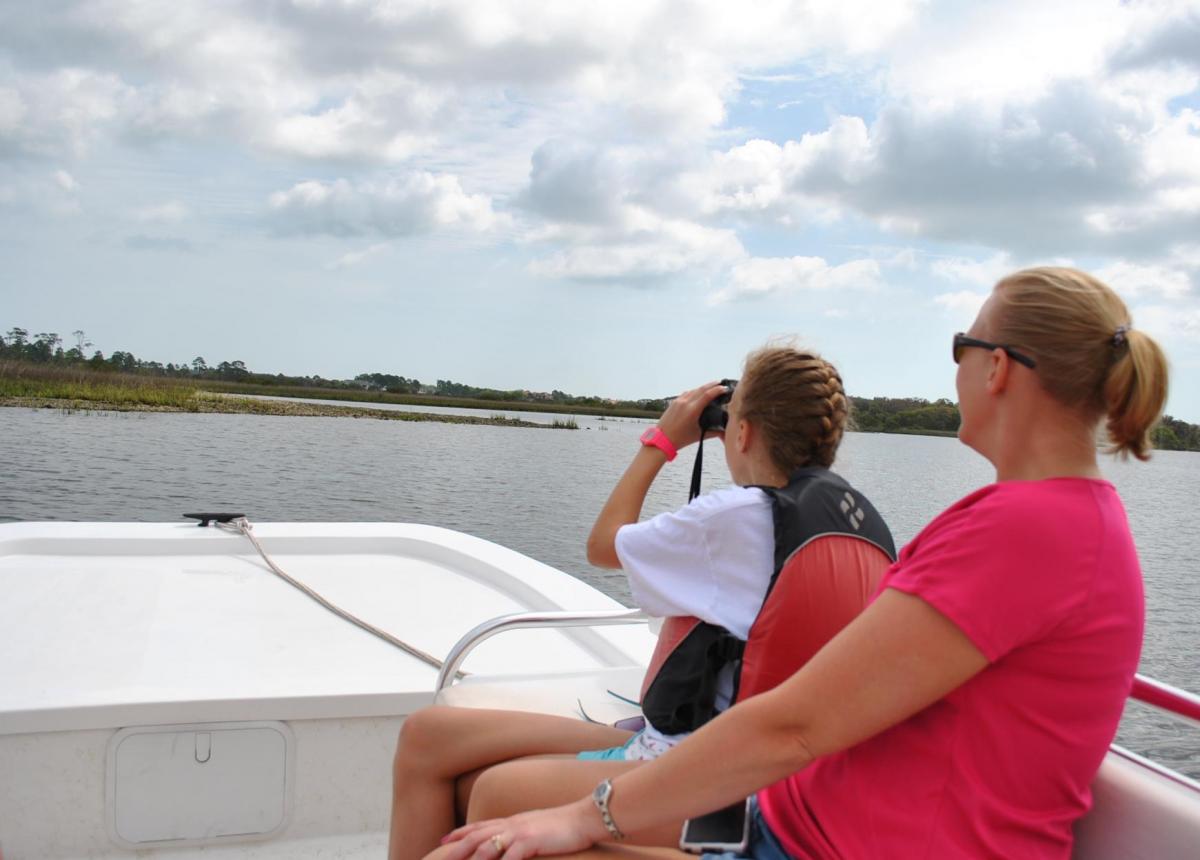 We were on the lookout for manatees too, but with the water a little too chilly for them in April we didn't see any. Again the guide knew where they hung out, an area where fresh water is pumped into the Matanzas. With each oyster filtering a gallon of water an hour, cautious boaters and other eco conscious individuals say the cleanliness of the Matanzas River allows for a lot of marine life to inhabit St. Augustine's waterways.
This box jellyfish was interesting to learn about, too. When alive, there is a little crab that lives in the jellyfish and kind of cleans up after him. If the jellyfish dies, the crab will move on and find another jelly. The kids were able to touch this jellyfish because he wasn't alive and wasn't able to sting anyone.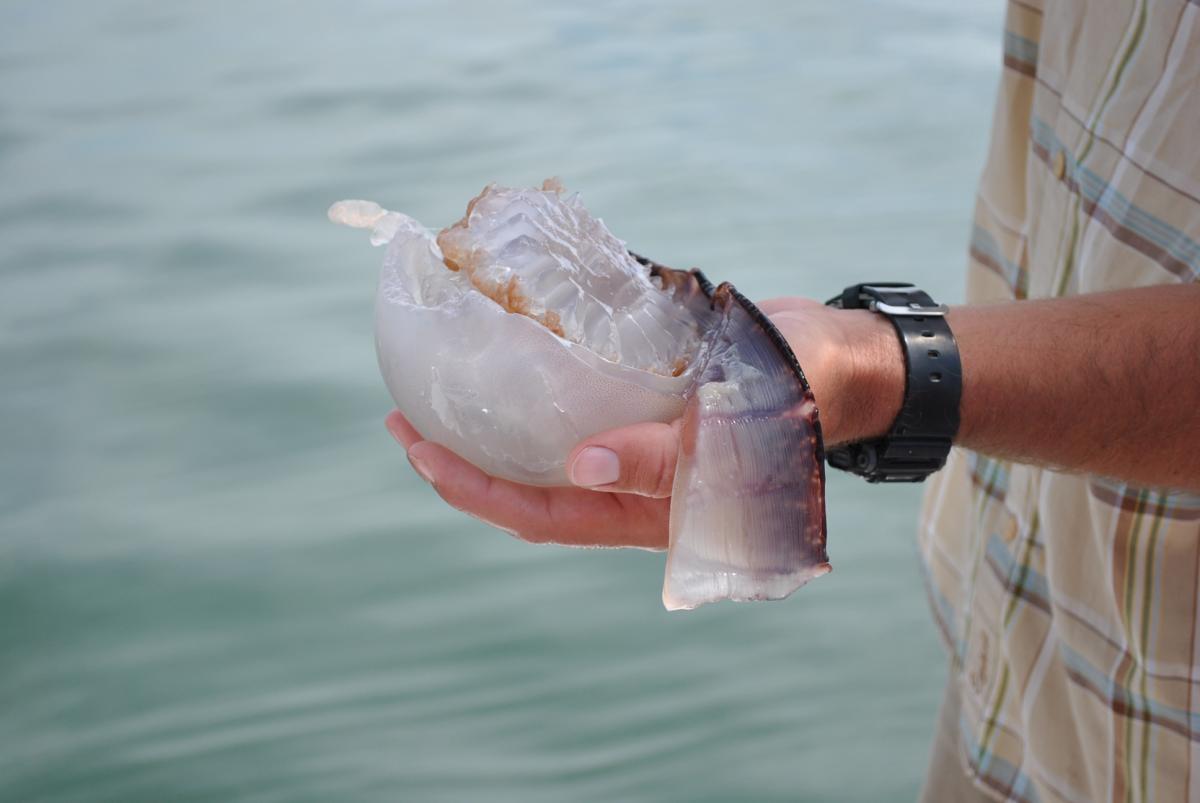 The boat ride went from the downtown marina out to the inlet then south down the Intracoastal. From riding our own boat and fishing up and down the Intracoastal I thought I knew a lot about marine life in St. Augustine. I was really surprised by how much more I learned on this trip. Take your kids on this tour for a different view of St Augustine. Being on the water will allow for some awesome snapshots of the historic town from a different angle, so don't forget your camera. The bigger your camera's lens, the better to catch dolphin and bird shots, too!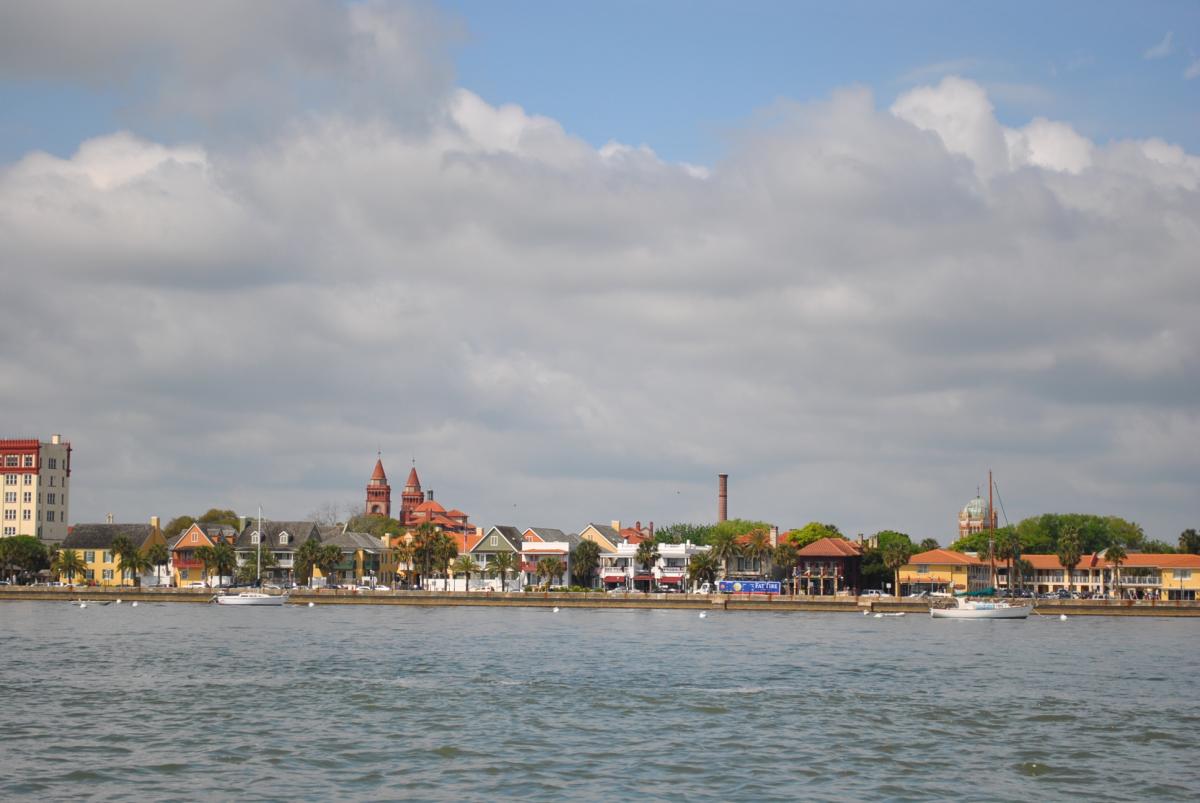 Looking for more outdoor attractions by the water?
The Schooner Freedom: A scenic cruise or a ghost cruise, enjoy your ride on this 19th century 72' sailboat and take in the sights.
Action Kayak Adventures: Take a guided kayak fishing tour through the waterways that the bigger boats can't get too. Rods, bait, and coolers are included.
Genung's Fish Camp: An iconic Old Florida Fish Camp, Genung's also rents kayaks and paddleboards.
Local St. Augustine blogger Meaghan Alvarado is a Flagler College graduate who writes on many topics ranging from fashion and food to crafts and local St. Augustine happenings. Check back here at Augustine.com regularly to see the great events and activities Meaghan will be writing about next, and check out her personal blog at http://justmeaghan.com/.
This article was updated in 2023.