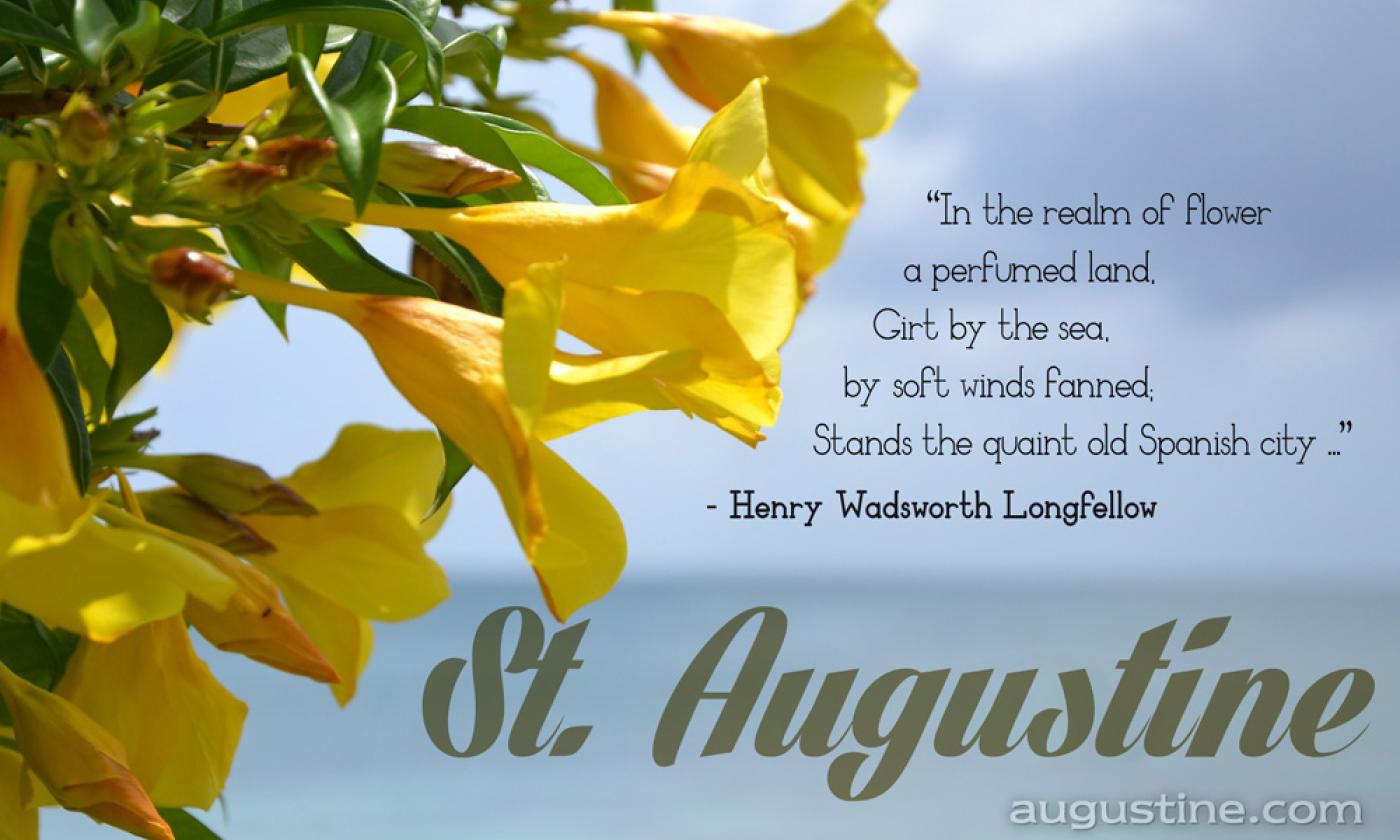 St. Augustine in Quotes
Visitors have been falling in love with St. Augustine for more than 450 years.
Written in 2015 to celebrate St. Augustine's 450th anniversary, this article shares the love we — and visitors from long ago — feel for St. Augustine.
It's very difficult to describe St. Augustine in just a word or two, though an overheard comment one night on Marine St. (courtesy of Hookey Hamilton) comes close:
"Wow, this place is amazing! It's like Disney World, only it's real!"  
—Anonymous St. Augustine visitor
Photos come even closer to truly representing the extraordinary quality of this captivating, quirky old city. So in this article, we offer up a mix of quotes and photos as a way of expressing to past, present, and potential visitors what St. Augustine means to us.
A Little Bit of Europe
Harriet Beecher Stowe spent a good deal of time in the St. Augustine and St. Johns River area, and she captured the essence of St. Augustine's singular charm: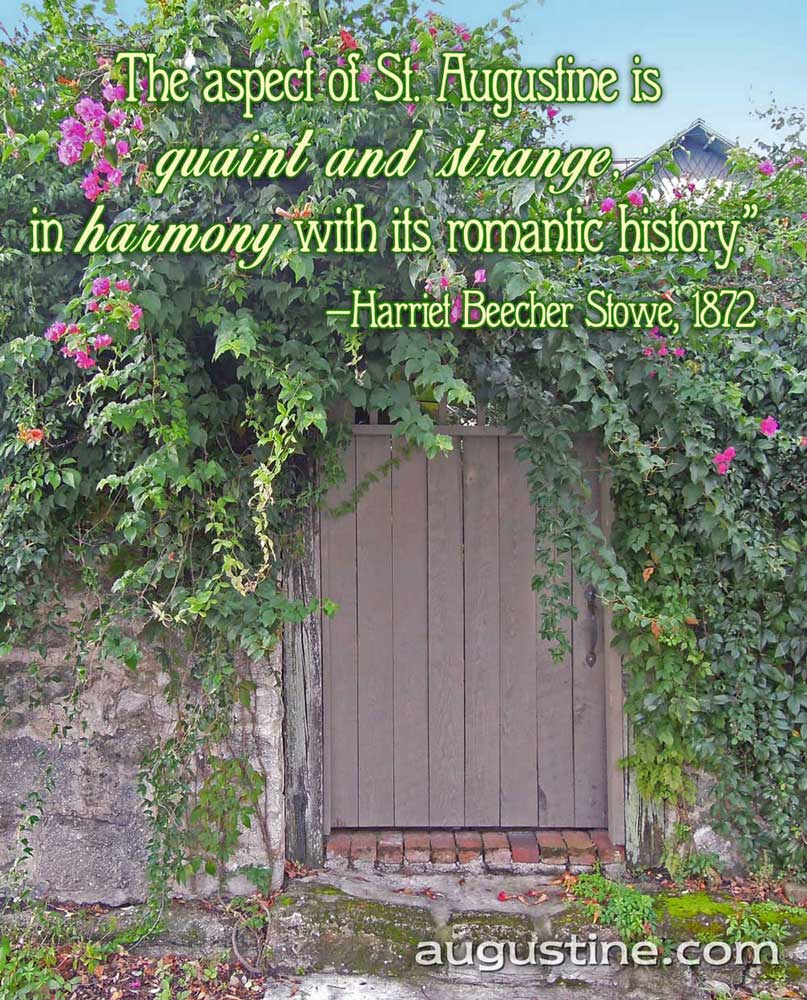 Though she was here in 1872, St. Augustine is still the "quaint" city she describes in every way, with its narrow bricked streets, picturesque views and fascinating history at every turn. As the oldest city in the continental United States settled by Europeans, it has had a good long time (more than 450 years worth) to build its character. To use the word with all the force of its original meaning, St. Augustine is unique.
It has the look of the Old World, but St. Augustine is truly a city of the New World, happily situated in what Ponce de Leon called La Florida, "the land of flowers," where it has been attracting visitors since the first ones arrived in 1565 and claimed the city for Spain.
450th Commemoration
In 2015, St. Augustine celebrated its 450th anniversary since Pedro Menéndez de Avilés set foot on our shores and established a settlement that has been occupied continuously since. 
That was on September 8, 1565, and three days later Menéndez wrote to King Philip II of Spain about his confidence in carrying out the royal commission: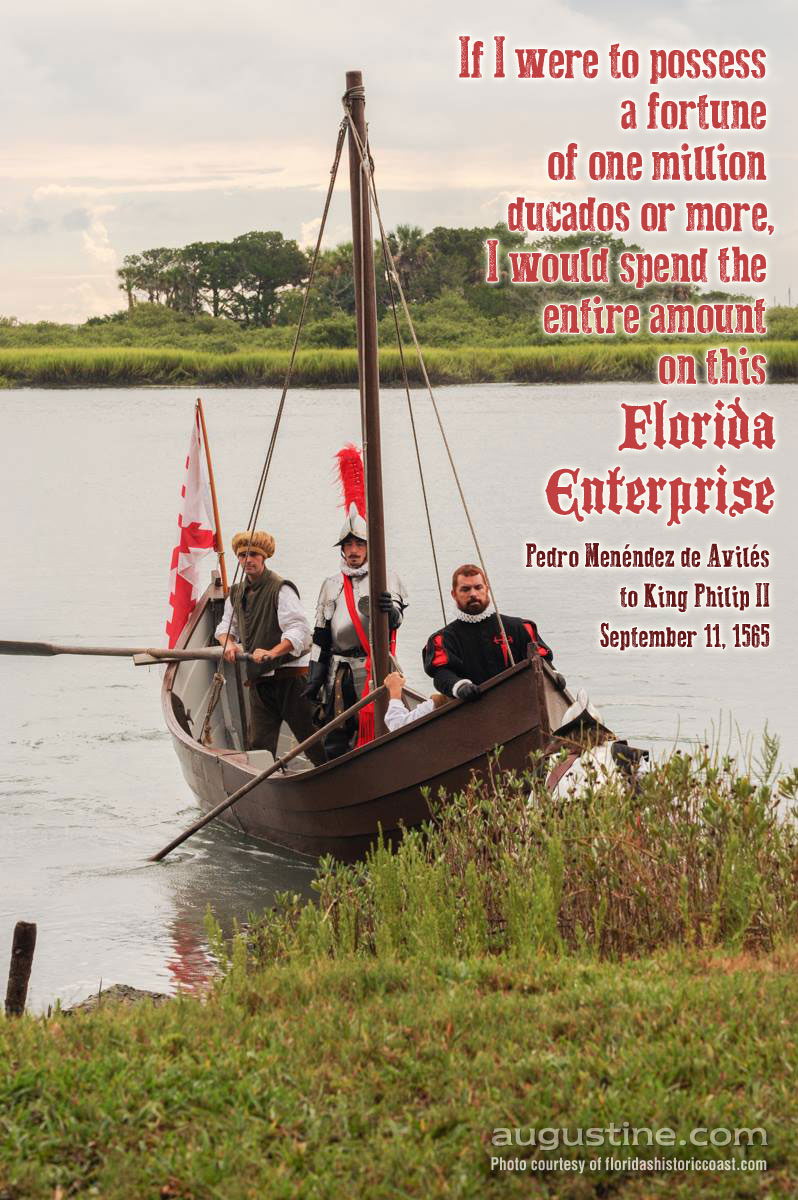 St. Augustine presents annual reenactments of the Menéndez and crew landing. No other city in the continental U.S. can boast such longevity.
Catholicism in Early St. Augustine
The Catholic faith was everything to Spain in the 16th century — it was the avowed reason for New World exploration and the final arbiter of life and death for the peoples Spain conquered here. With the Church came humanitarian efforts — Jesuits, Franciscans and, later, the Sisters of Joseph — who came here to educate and help the needy. The Mission Nombre de Dios commemorates these efforts with a statue to Father Francisco López de Mendoza Grajales, who was the the Menéndez fleet chaplain and who celebrated the very first mass on the day St. Augustine was officially founded.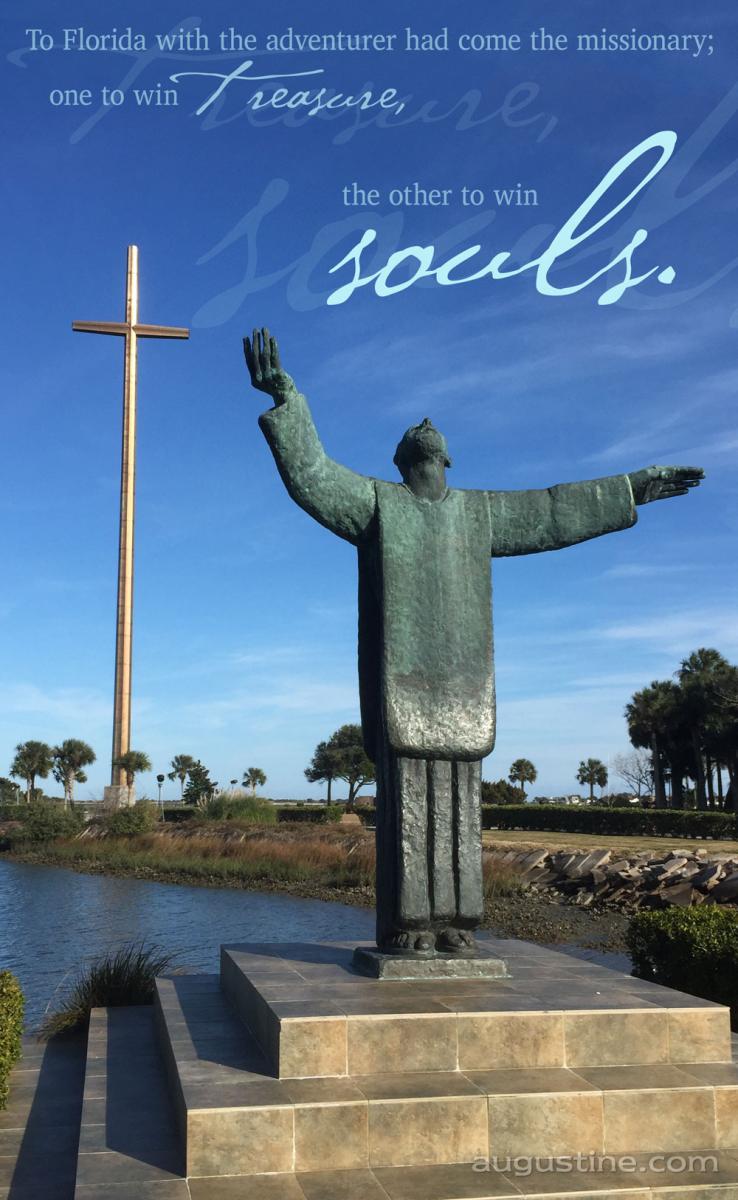 Defending St. Augustine
St. Augustine's ideal location in a safe harbor just off the gulf stream, which was the fastest way home for the English, French, Dutch, and Spanish ships carrying their treasures back to the Old World, made it a prime target for attack by other European countries and the pirates they sponsored who raided the ships on their way back to Europe.
Well into the 18th century, at the time of the American Revolution, St. Augustine was still regarded as an important military prize in the struggle between nations for control of the New World, as George Washington made clear in a letter to the Continental Congress in 1775: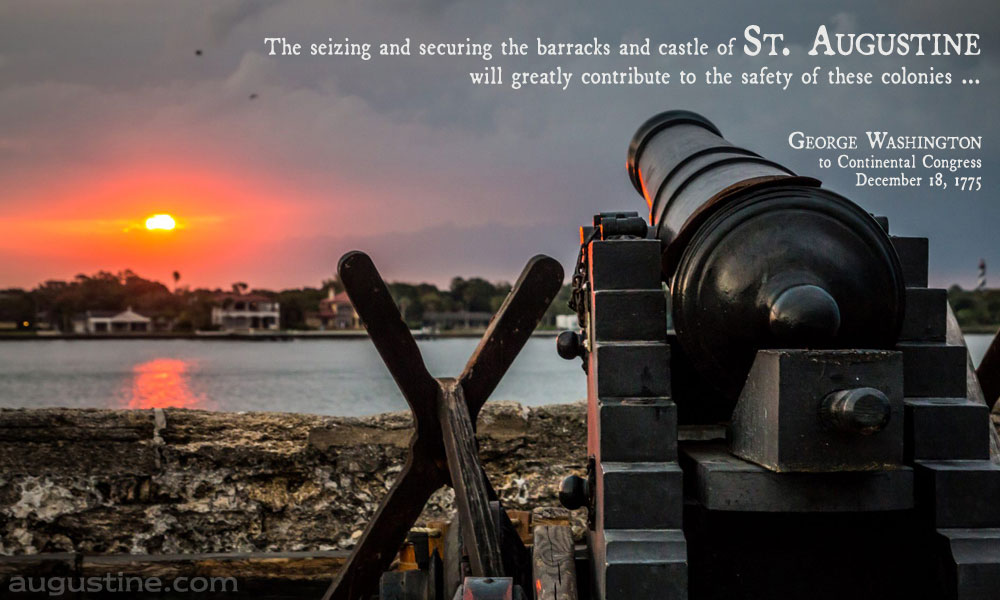 African Americans in St. Augustine
Africans have played a vital role in St. Augustine's history from the very beginning. There were Africans on Menéndez's fleet, both free and enslaved, and they formed part of the early settlement along with Spanish noblemen, native Americans, sailors, and soldiers. The diversity of the community was remarkable for the time, and Africans continued to figure prominently in the city's history into the 19th and 20th centuries.
But it wasn't until 1964 that African Americans were guaranteed equal rights under the law, with the passing of the Civil Rights Act. Once again, St. Augustine played a pivotal role in history, as it became the focus of the Civil Rights Movement. It was here that Dr. Martin Luther King, Jr., along with several local and national leaders in the movement, led one of the most dramatic campaigns that resulted in Lyndon B. Johnson's groundbreaking legislation.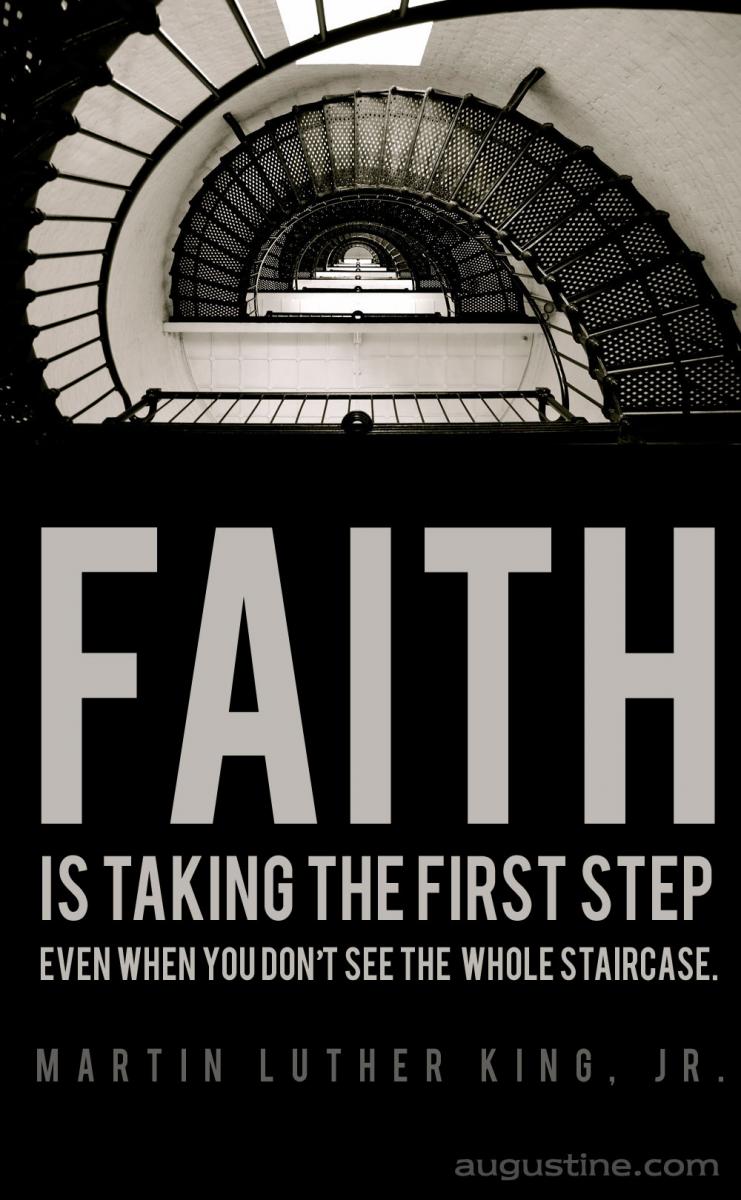 Praise from Famous Visitors
For more than 450 years, St. Augustine has been attracting and delighting visitors, garnering praise both for its natural beauty and the allure of its Old World heritage. 
When Harriet Beecher Stowe's account of her Florida travels, Palmetto Leaves, was published in 1872, it had a significant effect on how the rest of the nation viewed St. Augustine and Florida in general. The book has been called one of the best travel promotions ever written for Florida, and it may have played a large part in influencing Henry Flagler to bring his railroad and fine hotels to Florida. And from there, we've never looked back!