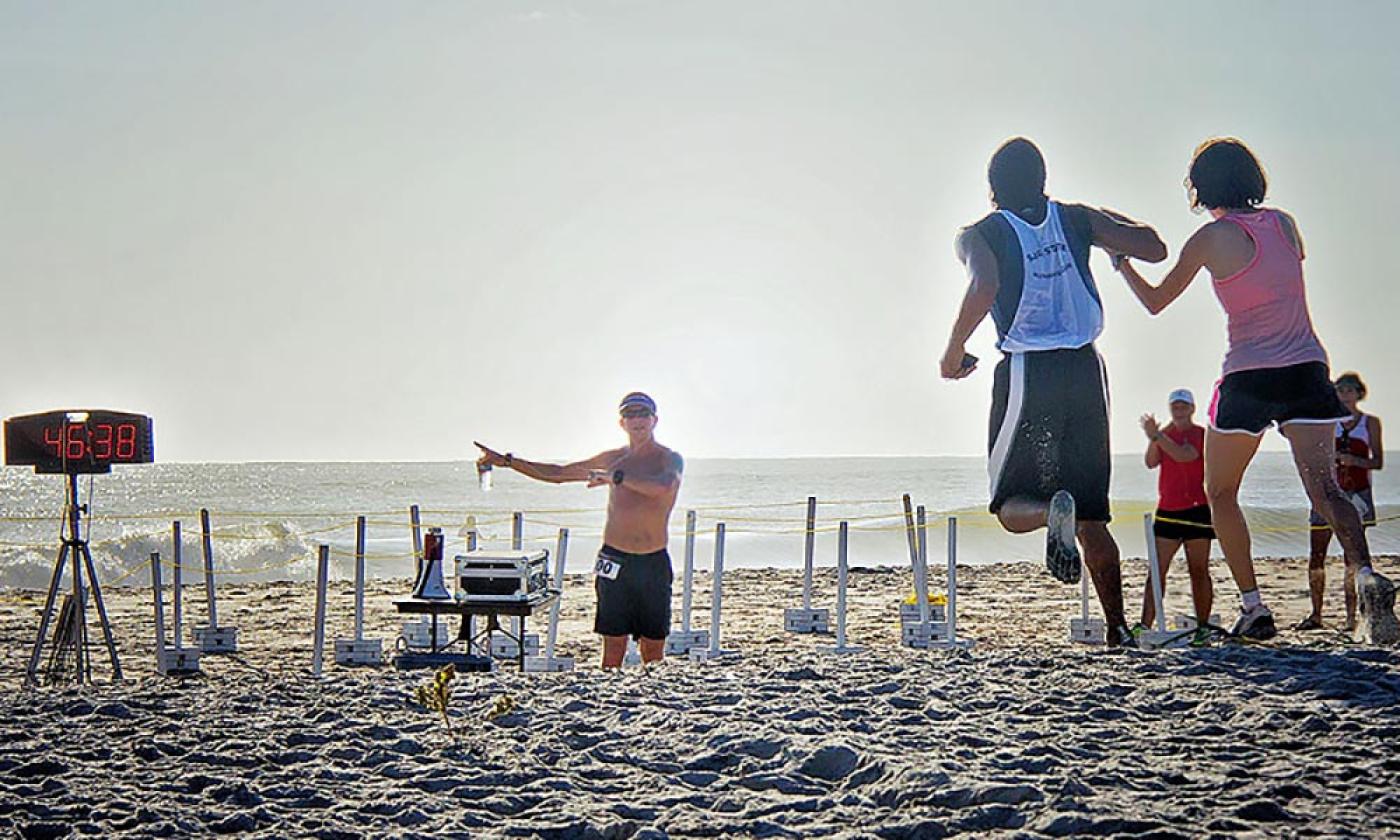 Saturday, November 18, 2023 | 8:30 a.m.
The Annual Endless Summer 10K and 5K Beach Run/Walk will start from 8:30 a.m. to 10:30 a.m. Saturday, November 18, 2023, at Anastasia State Park. Both runs are sponsored by Don's Friends and the Friends of Anastasia State Park and offer runners of all levels an opportunity to participate in a 5K or 10K run through the natural beauty of Anastasia State Park.
The 10K (6.2 miles) is a cross-country run through the park's diverse terrain, including the beach, hammock, and salt marsh. The race begins with a beach loop, then traverses pavement, dirt roads, and soil areas through the east nature trail and hammock loop. Runners must be fit to run or walk on soft sand, uneven terrain, mixed pavement types, and hills in addition to being able to tolerate sun exposure, heat, and humidity.
The 5K (3.1 miles) beach run/walk is almost completely over sand. Both runs are timed for low tide.
Each age category will have a first, second, and third-place medal. The overall male and female runners will receive an award as well.
Virtual 5K and 10K races have been added to the event. Virtual participants can pick up their packets or have the packets shipped to them.
About the Sponsors
Don's Friends is dedicated to "having fun and helping others." They hold an annual Don's Friend's 5K Run/Walk and Fun Fest from the Saint Augustine Beach Pier in remembrance of Don Ausman, who passed away in January 2009 at the age of 22, but who had already set a great example in leadership. The Don Ausman Foundation works to raise funds to send College students like Don on "Alternative Break" trips around the globe to help those who are less fortunate.
The Friends of Anastasia is a citizen's support organization for Anastasia State Park, providing additional programs and services that the state of Florida may not have the resources to offer. The organization also assists in the ranger station, purchasing native plants for eroded areas, funding educational materials, sponsoring park events, and providing volunteers for general park works.
Carpooling is recommended on race day since parking spaces will be limited at the park. To register visit here. 
Admission: Free for spectators. Park entry fees apply.
Registration: Registration fees range from $22 to $55, plus a signup fee. The fees depend on the race option and the time of registration. Visit here for details on registration and on purchasing the traditional sea turtle t-shirt.
When: From  8:30 a.m. to 10:30 a.m. on Saturday, November 18, 2023.
Where: Anastasia State Park, located at 300 Anastasia Park Road, St. Augustine, FL 32080.
Admission | Ticket Prices
Registration fees range from $22 to $55, plus a signup fee.
| Registration | Fees |
| --- | --- |
| 10K Cross Country Run | $50.00 |
| 5K Beach Run/Walk | $42.00 |
| Endless Summer 10K Virtual Run | $45.00 |
| Endless Summer 5K Virtual Run | $35.00 |
| No Run or Walk - Pickup Packet & T-shirt | $22.00 |
| No Run or Walk - Receive T-shirt by Mail | $32.00 |
| Endless Summer 10K - Ship Packet | $55.00 |
| Endless Summer 5K - Ship Packet | $45.00 |
Have a Question?