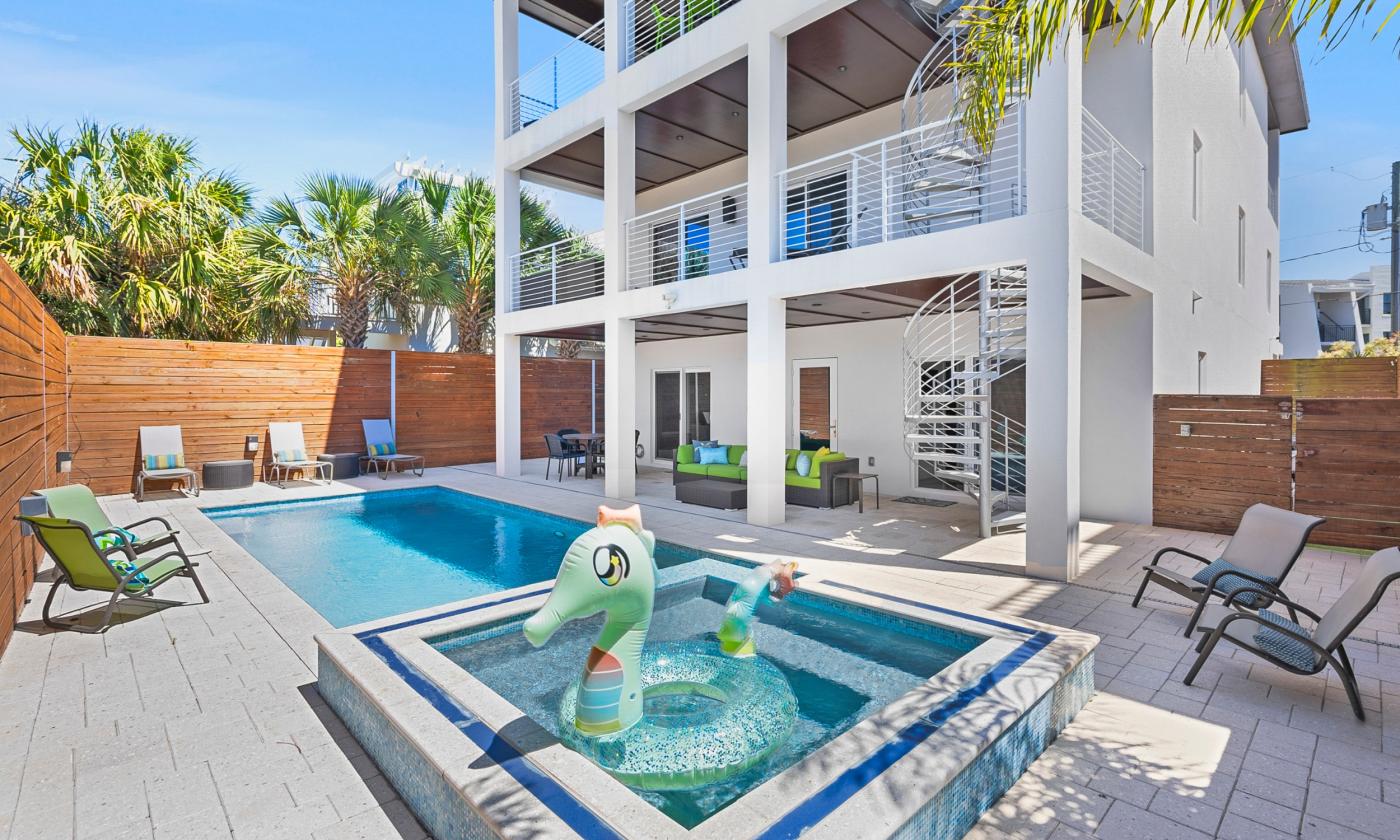 Euphoria Vacation Homes
Creating great vacations with boutique properties and concierge services.
A locally-owned boutique vacation rental company, Euphoria Vacation Homes hosts beautiful properties in St. Augustine and provides a concierge service to their guests.
Euphoria Vacation Homes offers properties in the St. Augustine Historic District, on Vilano Beach, and on Anastasia Island. The variety allows guests to choose the space that works best for them — from a cozy rental for a romantic getaway to a three-bedroom home with an en-suite for each bedroom, making it the perfect home for a group vacation with friends or family. Larger families or groups will find that Euphoria Vacation Homes has properties with up to seven bedrooms, so there is room for everyone.
Those planning to spend most of their time in the historic downtown area may opt for a vacation rental that's a short walk to attractions, historic sites, live music, and fine dining. Those who believe that any real vacation must include a lot of beach time can relax in a property on Anastasia Island or Vilano Beach. Others who want to relax in a lovely neighborhood on the edge of town would enjoy staying along one of the small canals in St. Augustine. Many properties are dog-friendly and several have large patios, screened-in lanais, and pools or docks.
The team at Euphoria Vacation Homes works to make sure your stay exceeds expectations. Their concierge service can arrange supplies and groceries to be ready for your arrival, provide local knowledge on attractions and activities, and work with you to help plan pre-approved events. People planning weddings, vow renewals, corporate retreats, and reunions have found the concierge team can create memorable events in these beautiful homes.
Their variety of properties and attention to service have helped families more fully enjoy a special celebration, have provided the perfect spot for a mini-moon, and have delighted women getting together for their annual friends trip.
Owned and operated by hospitality professionals who know and love St. Augustine, Euphoria Vacation Homes offers the kind of services found at the finest hotels. They take pride in providing a curated five-star experience for their guests.
Guests can book a Euphoria Vacation Home directly on Euphoria's website or via a preferred booking channel. The team at Euphoria will assist guests in finding the best rental to suit their needs and can schedule a walk-through for any of their properties.
As one recent guest stated, "[The Euphoria team] was like having a fairy godmother — our every wish was granted."