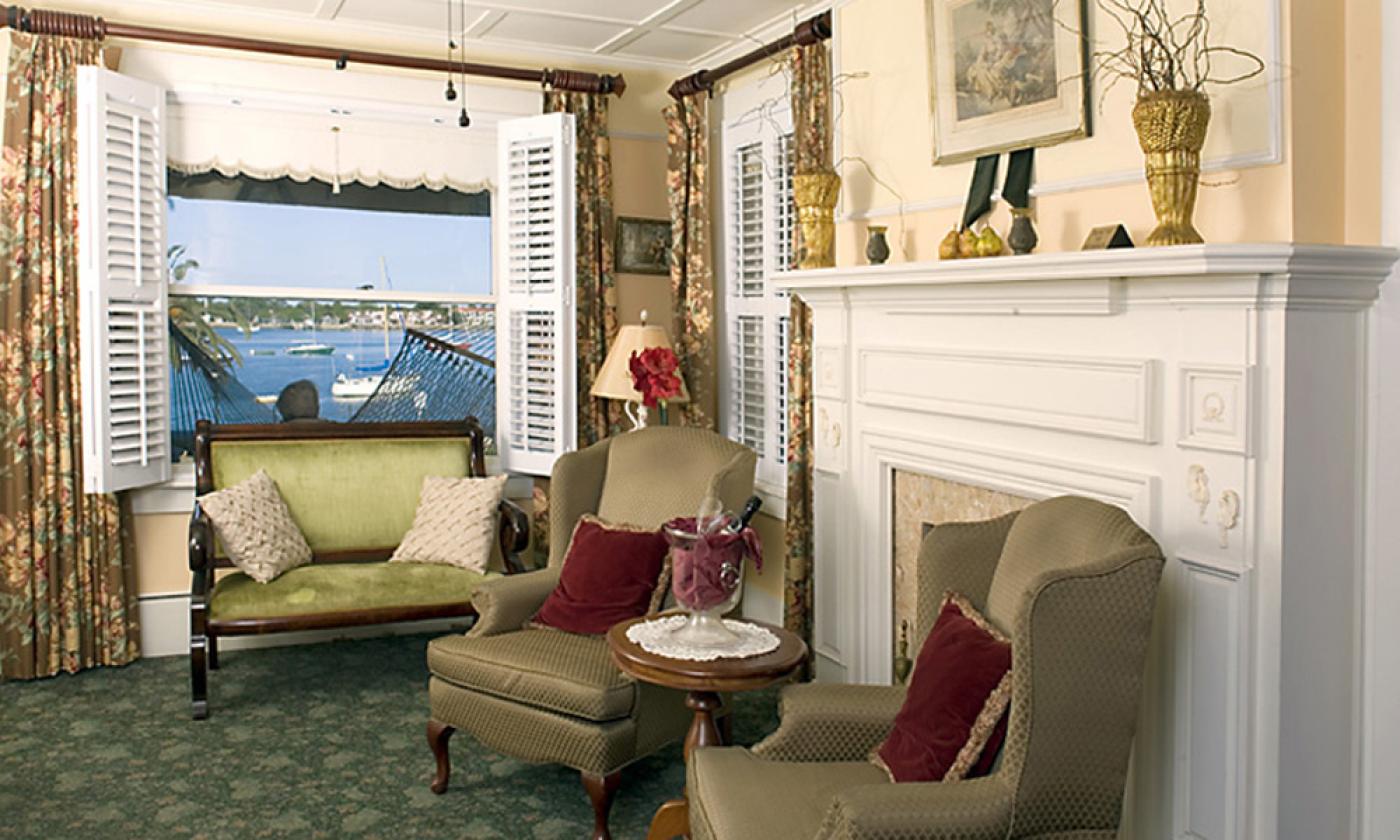 The Ultimate Guide to Where to Stay
Let your personality be your guide to finding the perfect place to stay on your vacation.
Making choices is never easy. A good rule of thumb is to let your personality be your guide. And if you need any help determining exactly what your personality is, the abundance of quizzes all over the media should help. After all, if a quiz can tell you "What's Your Perfume Personality?" or "Would You Survive in a Disaster Film?" or even "What Wolf Color Are You?" then it's going to be a breeze to figure out "Where Should I Stay in St. Augustine?"
What Type of Room Suits You?
First, you want to choose what type of lodging you would prefer. That will depend on personal preference, budget, and what you plan to do on your vacation. With the huge variety of lodging options in this historic, eccentric old town, the choices seem endless -- inns, bed and breakfasts, hotels for every style and budget, resorts, vacation rentals, campgrounds, RV Parks, etc. -- but we are here to help you find your perfect lodging fit.
Do you live and breathe romance? An inn or bed and breakfast might be your best choice. Inns and B&Bs tend to offer fewer rooms than a traditional hotel, but come with more charm. The rooms often have an "at home" feel that puts travelers at ease. In the morning many of these types of accommodations offer delicious, home-cooked breakfast to get sightseers started.
Are you looking to relax on the beach, or maybe get in a game of golf? You'd probably prefer to stay at a resort. St. Augustine is home to several resorts that offer comfortable rooms with all the traditional hotel amenities and friendly staff, but also include access to great things to do on property or near property. Resorts are most appreciated by travelers who want more from their lodging than a room to sleep in—these travelers want to spend time in one place without having to drive to the golf course, spa or beach. St. Augustine's resorts are most appreciated by visitors who want to park their car once and be taken care of after that.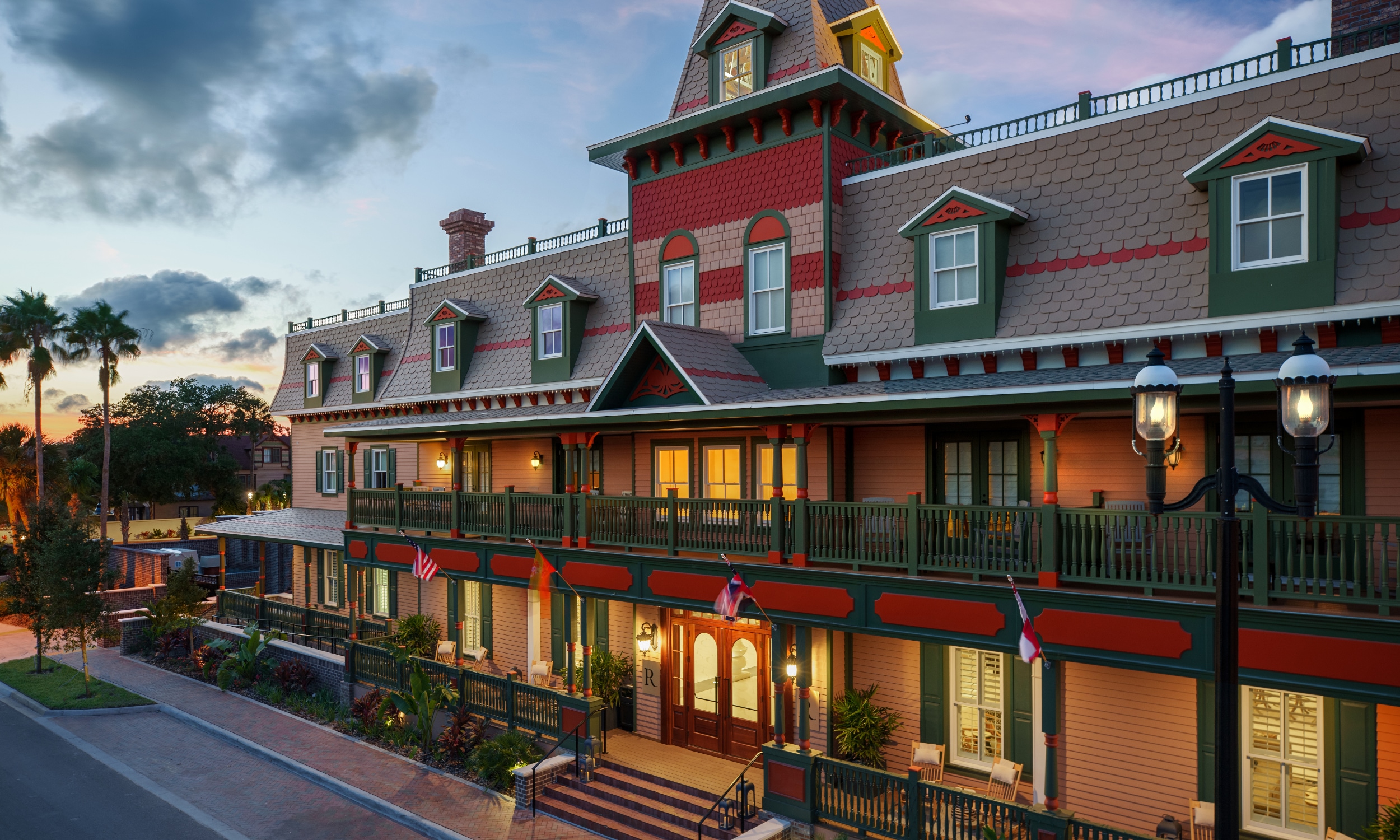 The Renaissance Historic Downtown Hotel offers modern luxury in the Ancient City's historic downtown.
Are you determined to visit every attraction, see every historic site, and take every tour you can find? Then you may not be spending that much time in your room, so a convenient and affordable mid-range hotel or motel would be just the ticket. Hotels and motels in St. Augustine generally offer all the traditional amenities visitors are used to receiving (clean, comfortable beds, in-room complimentary toiletries, a clean bathroom, and fluffy towels, among other things), but cut out the stuff the avid sight-seer won't take advantage of because they are out exploring. At these hotels and motels, travelers don't need to pay for the convenience of on-site extras and activities they don't plan on using.
Are you coming to St. Augustine with a big group of family or friends? There are many houses and condos for rent in St. Augustine to accommodate a group that's visiting in part for the St. Augustine experience and in part to spend quality time with those they care about. Vacation rentals generally include amenities like a full working kitchen with a full-sized refrigerator for cooking together, as well as comfortable beds and plenty of space for everyone to enjoy their time. Groups who split the cost of the rental and pitch in for a couple of home-cooked meals during their stay find they save a lot of money and still have a very comfortable, fun trip.
Is your RV your home-away-from-home? Do you love to spend the night under the stars breathing in the fresh air? Travelers who prefer these special features in their accommodation choice would be most comfortable in a St. Augustine RV park or campground. With St. Augustine's mild climate and commitment to preserving Florida's natural landscape, there are many places to park an RV or camper or pitch a tent. Many of these parks and campgrounds have showers available, as well as vending machines and electricity hook-ups.
What Location Matches Your Interests?
In addition to the different types of lodging available in St. Augustine, there are several regions of St. Augustine that offer unique lodging experiences. When choosing the place to stay, it's important to ask what you're interested in doing while you're in town. Staying in the right region of St. Augustine can add so much to a visitor's trip.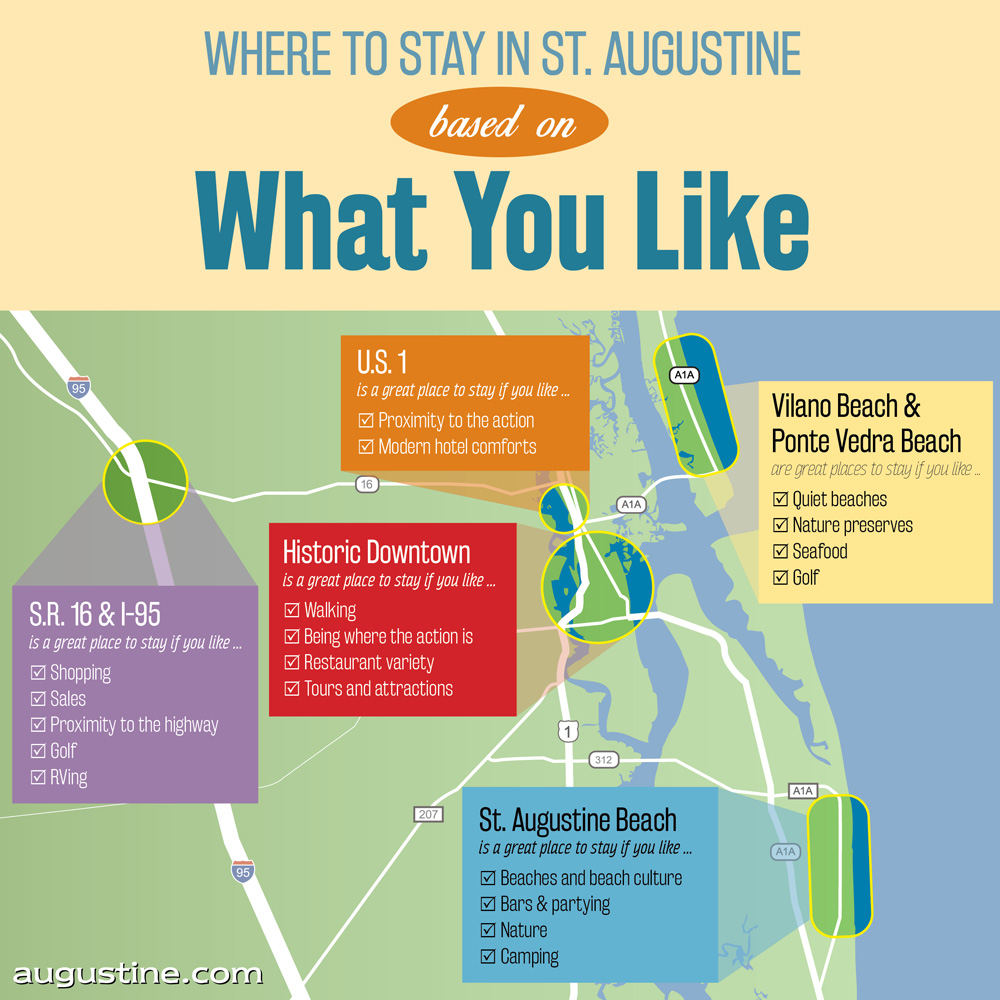 As the above infographic shows, there are several distinct lodging areas in St. Augustine, each of which has its own character and benefits. How do you choose which region is right for you? Once again, you can't go wrong if you base your choice on your personality.
Do you like the great outdoors? Woods or beach? Are you an active beach-goer, or do you prefer to just unwind at the water's edge? Do you live to shop? Do you crave the romance of a room with a four-poster bed and a balcony overlooking one of St. Augustine's historic streets?
Armed with the answers to these questions and more, we can help you find that someplace special that's tailor-made for you, the unique visitor to our fair city.
Ponte Vedra Beach and Vilano 
Nature lovers, golf enthusiasts, and nostalgia buffs will all love this gorgeous stretch of beach along the A1A Scenic Byway.
For the golf enthusiast:
Ponte Vedra Beach has some of the finest golf resorts in the nation. The PGA is headquartered in Ponte Vedra, and nearby TPC Sawgrass hosts The Players Championship every year.

The Ponte Vedra Inn & Club is a AAA Five-diamond rated beachfront luxury resort, with 300 acres of natural beauty to explore. Founded in 1928, the quietly opulent grand hotel welcomes visitors to enter another world, where elegance and relaxation are prized above all. Sporting and leisure activities on offer include tennis, horseback riding, swimming, sailing, cycling, and, of course, golf.
The Inn & Club's Ocean and Lagoon courses both have a seaside look and feel, with elevated Bermuda greens, steep bunkers, and the constant soft breeze off the Atlantic. If golf is your passion, the Ponte Vedra Inn & Club will be your new favorite place.
For couples, families, or a group of friends who want to stay in a lovely beach home, Wren Beach Rentals offers an impressive collection of beach houses to rent from South Ponte Vedra Beach to along Vilano Beach. 
For the nature lover:
As you travel south on A1A, you pass the beautiful beaches of the Guana Tolomato Matanzas National Estuarine Research Reserve. This is nature at its most pristine, with dune, coastal hammock and beach ecosystems on either side of the road. These habitats are home to several protected species, and the beach is one of the best shark-teeth-hunting grounds in the area.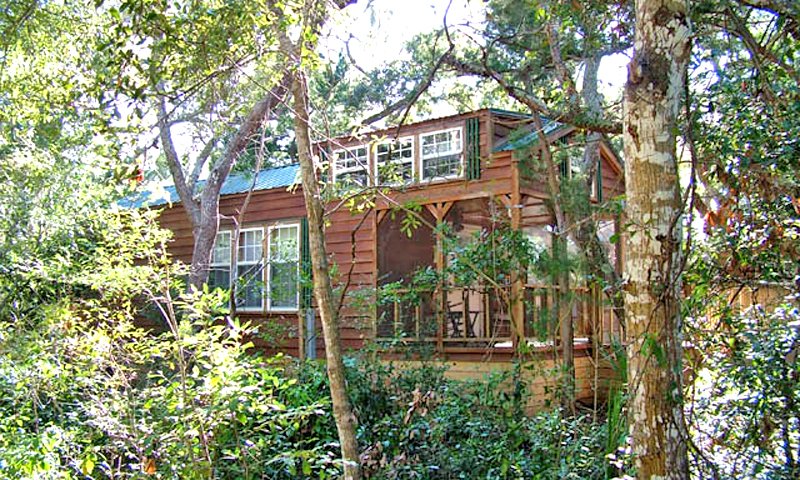 The North Beach Camp Resort, located at 4125 Coastal Highway A1A, is designed for anyone who feels most at home in a natural environment. With all the amenities you need to make your stay a comfortable one, the Camp Resort offers rustic cabins in the woods to rent as well as tent campgrounds and an RV park.
For the nostalgia buff: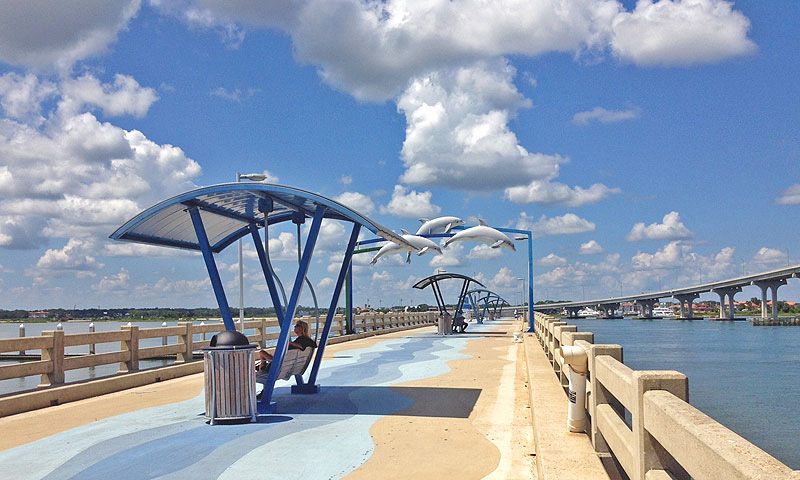 Continuing south, you come to the authentically retro town of Vilano Beach, tucked in at the end of the road. This is no Art Deco Moderne re-creation like Miami's South Beach. This place is real, frozen in time, with original decorative elements along the main street. There's a star and dolphin mosaic in the central intersection, a tiled waterfall that greets you as you enter town, and a true Art Deco fishing pier, complete with an arch of jumping dolphins spanning the boardwalk.
A TV drama series was filmed here in the 1990s, called "Safe Harbor," about a widower in a fictional Florida town called "Magic Beach" who was raising his three sons in the beachside motel run by his eccentric mother. The "Magic Beach Motel" had been built by his father, who had been a magician, which explained why the neon sign in front had rabbits jumping out of a magic hat. That motel is not only still standing in Vilano Beach, it has recently been updated. If you love nostalgia, this is the place for you.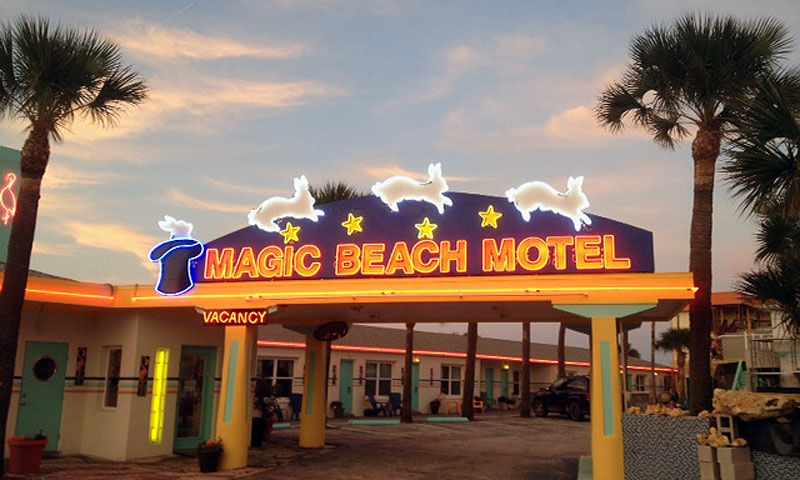 The Magic Beach Motel is pure Florida Art Deco, from its iconic neon signs and pink flamingos to the hand-painted murals in each room -- portraits of Ponce de Leon, tropical beach scenes, images of old St. Augustine, most of them original or lovingly restored.
As you cross the Vilano Bridge towards the mainland, you'll come upon a small island called Camachee Cove. There you'll find a 150-slip marina for boats of all sizes, a couple of restaurants, some shops, and a lovely place to stay - The Inn at Camachee Harbor.
Waterfront and garden view rooms are available, and the views are amazing -- both the sunrise and the sunset will take your breath away. All rooms have private balconies. Nestled in this quiet cove on Camachee Island, the Inn is a great place to enjoy a vacation right on the water.
For a complete list of Ponte Vedra Beach Accommodations, visit here and for Vilano Beach, visit here.
This is where you'll find real beach culture, with plenty of activity throughout the day and into the night. It's the land of flip flops and sandy-floored restaurants and bars. Surfers love it here. The waves are good, and the fish tacos are amazing! (Check out Nalu's Tropical Take-Out at 1020 Anastasia Blvd. and see for yourself.)
St. Augustine Beach is alive. There are great restaurants, boutiques, beach bars, and surf shops, all just steps away. There's always something going on at the St. Johns County Pier - live music concerts, a farmer's market, craft fairs, and more.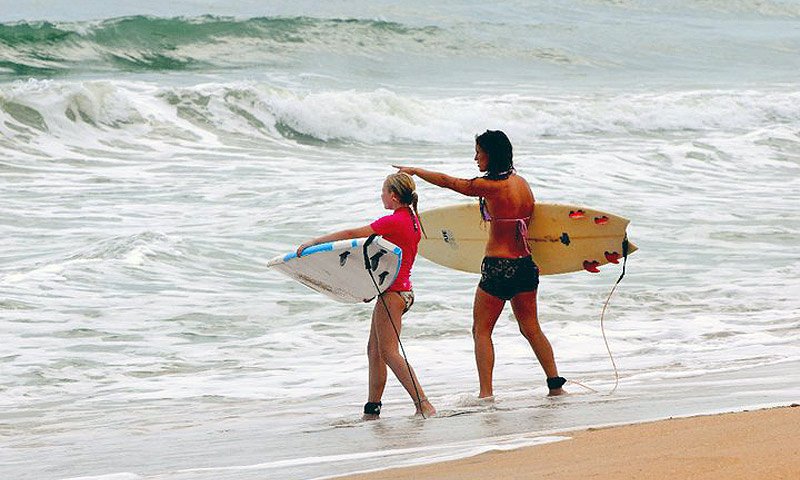 And then there's the beach. It's wide and open, with that fine-grained coquina white sand that toes find irresistible. Just about any beach activity you can think of is happening here - swimming, surfing, kiteboarding, sunbathing, and of course the classic beach "activity" of just stretching out and relaxing under the Florida sun.
Does the idea of a home-away-from-home (but at the beach) appeal to you? Then you might enjoy staying at a condo rental. The Ocean Gallery offers one- and two-bedroom units just steps from the water, with full kitchens, cable TV, laundry facilities and barbecue grills - in short, all the amenities of home - and then a few extras you may not have at home, like an indoor and an outdoor pool, a sauna and spa, a game room, and clay tennis courts.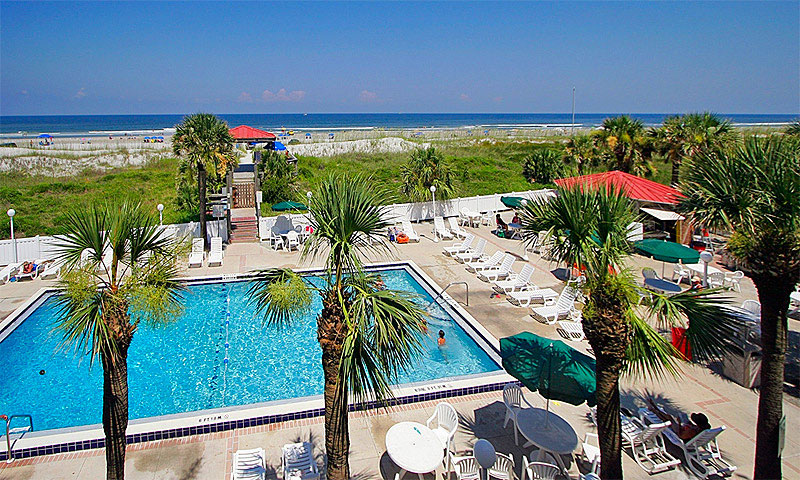 The Guy Harvey Resort is a beachfront hotel that has something for the whole family. The views are magnificent, the pool is delightful, the service is outstanding, and everyone staying there seems to share the same goal - having fun. There's a restaurant on site for breakfast and dinner, and some of the rooms allow pets.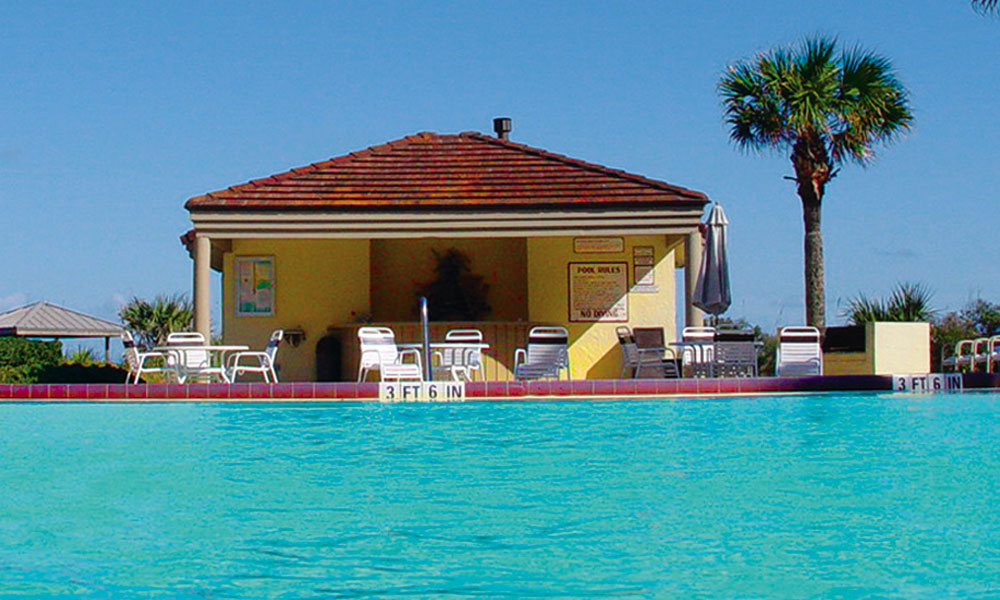 For a complete list of lodgings on Anastasia Island, visit here and for St. Augustine Beach, visit here.
S.R. 16 & I-95
Do you love to shop? Do you love finding huge savings on brand-name merchandise even more? Then you'll love this area, with lodging choices close to the St. Augustine Premium Outlets.

83 outlet stores make up the Premium Outlets, located west of I-95. Among the impressive brand name stores you'll find here are Ann Taylor, Banana Republic, Brooks Brothers, Coach, Tommy Bahama, Polo Ralph Lauren, and many more. Because of their location just off I-95 but still, only 15 minutes from downtown by car, the hotels in this area are ideal for the convenience-minded. 
Just across the street from the Premium Outlets is the Best Western Plus. Their spacious guest rooms give you plenty of room to unwind from your hard day of shopping, and you can post snaps of what you bought that day and plan your itinerary for the next day with the complimentary WiFi Internet access.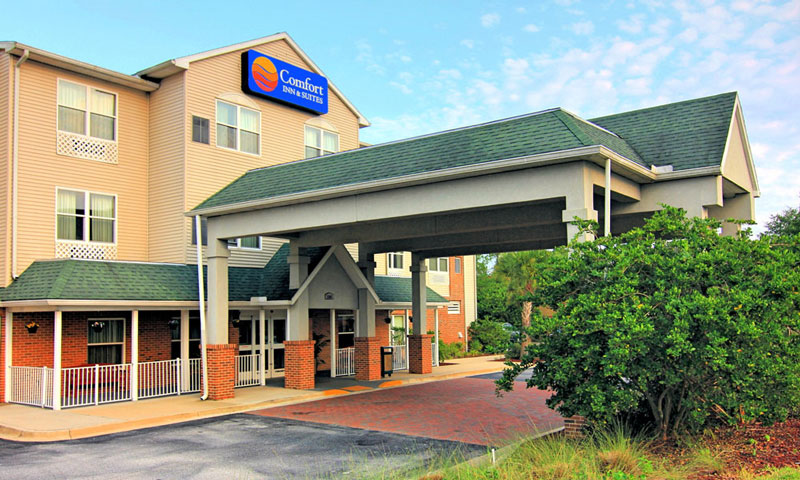 The Comfort Inn & Suites is just off the exit ramp of I-95 north - about as convenient for busy travelers as you can get. Here you can enjoy all the amenities you require and the exceptional customer service that the hotel is known for. There's plenty of free parking, free breakfast with hot waffles each morning, free wireless, and a free weekday newspaper.
For a complete list of S.R. 16 and I-95 accommodations, visit here.
Those who love golf may want to check out  World Golf Village and the World Golf Hall of Fame, located about 16 miles north of the S.R. 16 /I95 on ramp.
For a complete list of accommodations in and around World Golf Village, visit here.
Uptown
A little bit north of downtown, along San Marco Ave. and U.S. 1 North, are a host of hotels and inns for visitors who prefer to stay pretty close to the action. Also accessible via trolley shuttle service, these hotels appeal to the avid tourist — the visitor who wants to do everything, see everything, and not break the bank while doing so. Located nearby are The Old Jail, the Fountain of Youth, and the Mission of Nombre de Dios. There are also several exceptional restaurants and places to shop in the Uptown San Marco Area.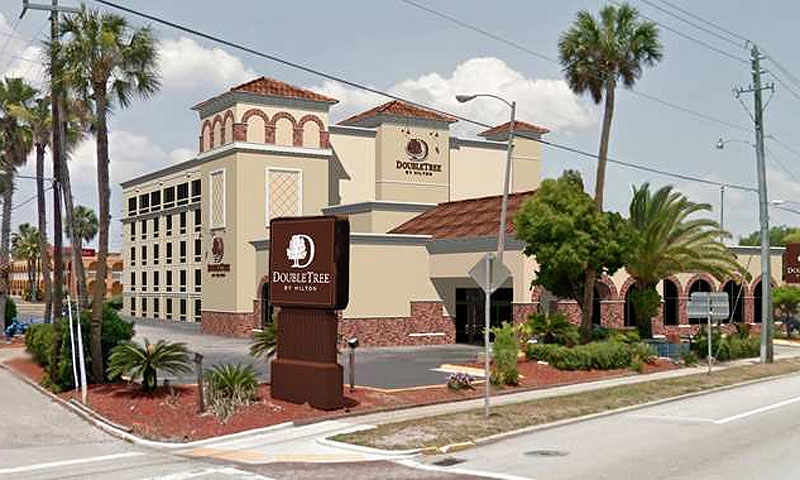 The DoubleTree by Hilton Hotel is close to the Historic Downtown and has all the modern conveniences travelers seek in each room, along with an outdoor heated pool, a full fitness center, and the Oak Room Restaurant and Lounge on-site.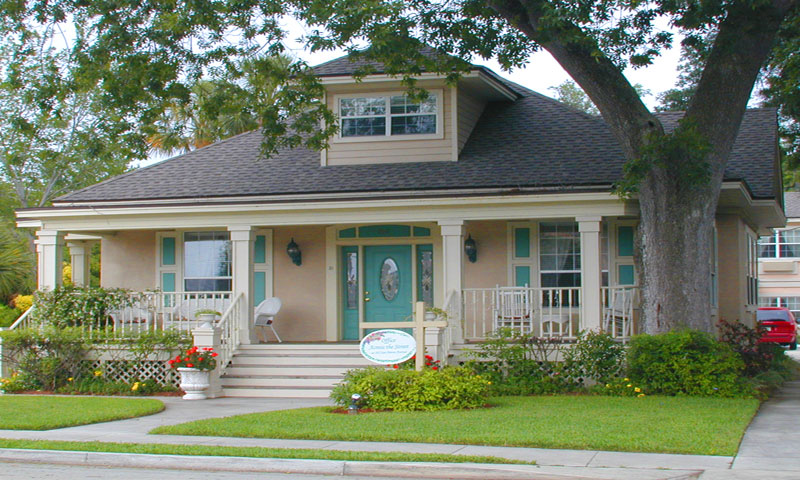 Just a few blocks up the road from the DoubleTree is the Cozy Inn, which offers the same conveniences of location and amenities, but is a real change of pace from the larger hotels in the area. The Cozy Inn is … well, cozy. The staff truly cares about their guests, treating them like they would a guest in their own homes, and the accommodations are charming. If you're looking for something a little different, but still fairly close to the downtown area, the Cozy Inn could be just right for you.
For a complete list of Uptown accommodations, visit here and for US 1 North, visit here.
Historic Downtown
St. Augustine has an old-world charm to it that makes it feel like a fairy tale romance. If you are a sucker for brick streets, tucked-away courtyards, and more history, legend, and lore than you'll know what to do with, you really have no choice. You are destined to stay in St. Augustine's Historic District.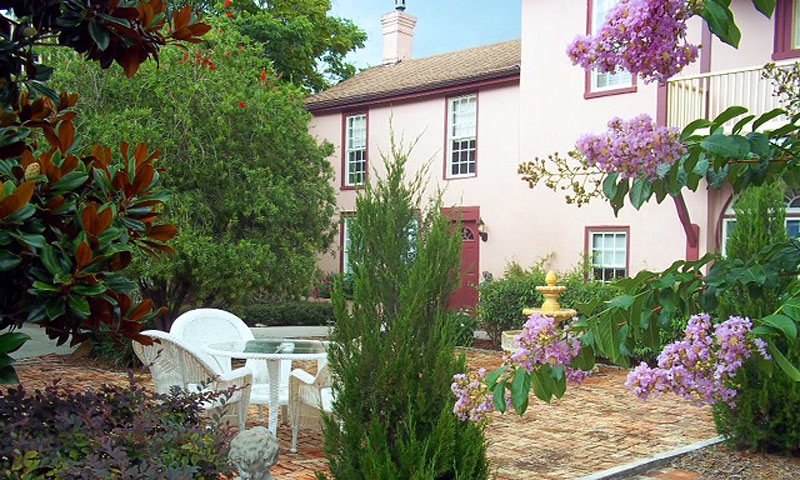 The Casa de Solana Bed and Breakfast is more than 250 years old - the seventh oldest house in St. Augustine! Called after its original owner, Don Manuel Lorenzo Solana, the house was well known in the 18th century as a haven for Native Americans, injured soldiers, and other travelers seeking shelter. Today, it offers ten rooms and full service to its guests. Its unique combination of quixotic history and excellent guest service make the Casa de Solana a natural for a hopelessly romantic vacation.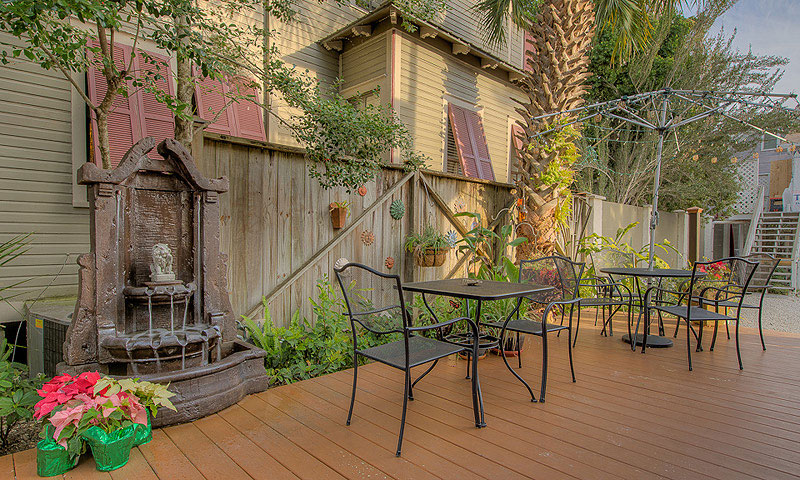 The innkeepers of At Journey's End Bed & Breakfast pride themselves on providing relaxed hospitality in a gracious and intimate setting that is bound to attract Cupid's arrows. Located on a quiet street away from the noise of downtown traffic, but just a couple of blocks from most of the historic sites, this is a 5-room contemporary inn that offers some special features like on-site parking, personal concierge service, and cordials and snacks every afternoon.
The Carriage Way Bed and Breakfast is a beautifully restored Victorian Home in the middle of downtown St. Augustine that was built in 1883. As a bed and breakfast, with both rooms and cottages to choose from, it retains its old world appeal while offering all the modern conveniences to make your stay comfortable. If you're looking to enjoy some true Southern hospitality, you'll find that and more at the Carriage Way.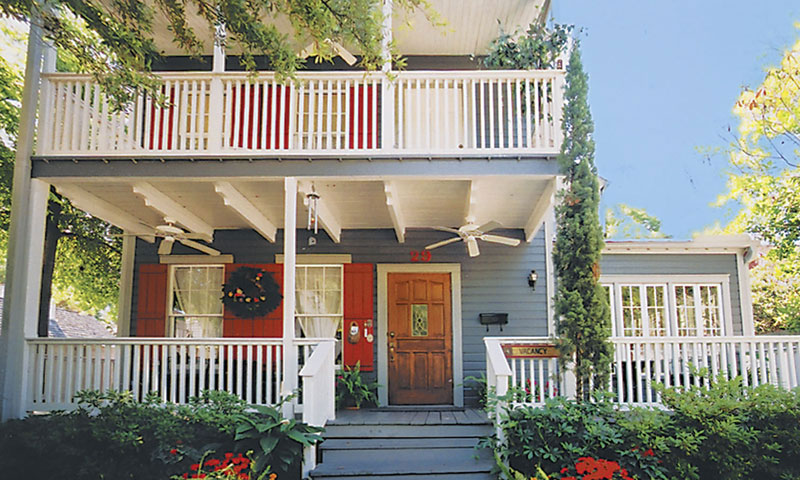 The Agustin Inn is another great choice for a romantic vacation in St. Augustine. This historic inn is located in the heart of the historic walking district, one house away from St. George Street and a block and a half from the Castillo de San Marcos. The Inn offers 18 guest rooms, each uniquely shaped and decorated, with king or queen size beds and private baths and/or Jacuzzis.
Located on Avenida Mendendez along the Matanzas River bayfront, the Casablanca Inn on the Bay (its sitting room is pictured at the top of this article) dates from 1914 and is a great example of the Mediterranean revival style of architecture in this historic city. The Casablanca's sitting room overlooking the bay is pictured at the top of this article. There are 23 luxury rooms and spacious suites to choose from, decorated with antique furnishings and accented with luxury amenities, including whirlpool tubs, private balconies, and porches.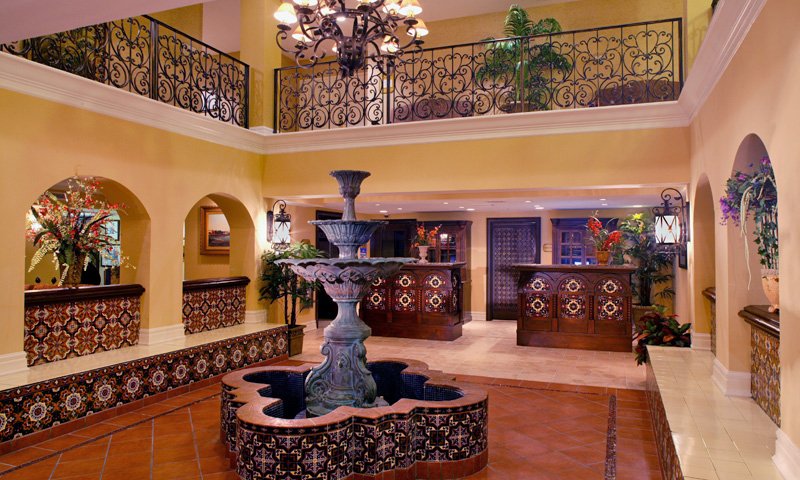 And if your romantic leanings are more of the luxurious kind, you can't go wrong at the Casa Monica, the Hilton Historic Bayfront, or the Collector. The level of hospitality at these fine hotels will have you in raptures. You'll feel pampered and cherished and you may not even want to leave your room, ever. Sure, it costs a little more, but really, you can't help it if the results of your personality quiz indicate that you are most definitely worth it!
For a complete list of accommodations in the Historic District, visit here.
This article was updated in November 2022.