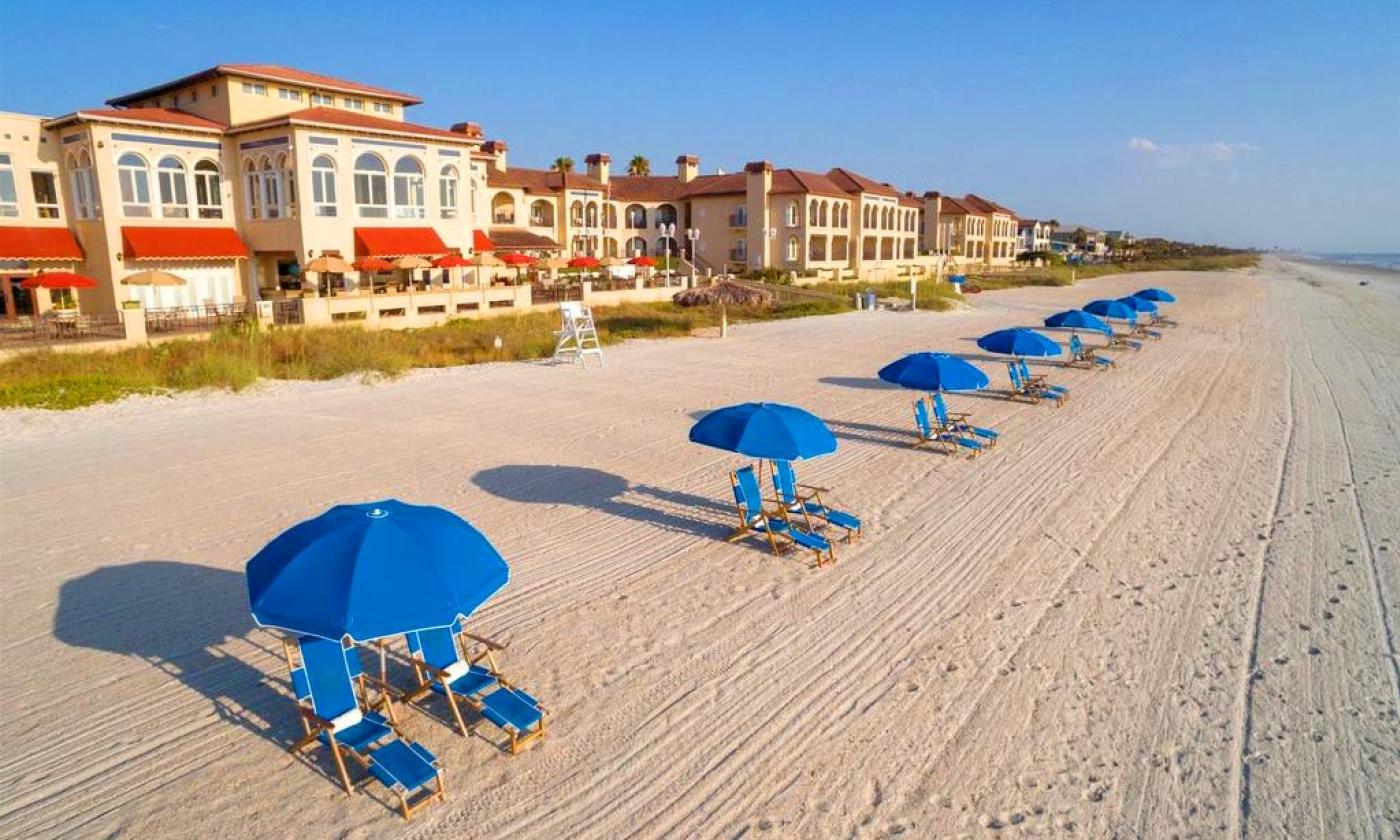 Ponte Vedra Beach
Tee off with luxurious golf resorts and pristine beaches!
Ponte Vedra Beach, the northeast corner of St. Johns County, is of particular interest to golfers, beach-goers, and fishers. Vacationers looking for a beachy getaway flock to the area that occupies a long strip of land running along A1A Scenic Highway and Historic Coastal Byway.
Bordered by the Intracoastal Waterway on the West and the Atlantic Ocean on the east, This coastal community offers boating, fishing, and waterfront dining on both bodies of water. Boat rentals and charters in Ponte Vedra Beach make for a fisherman's paradise, whether fishing on the Intracoastal, on the beach, or on the ocean.
Golf-lovers can revel in the area's connections with the PGA Tour. Sawgrass in Ponte Vedra is home to The Players Championship (TPC) and open to visitors the rest of the year. Additional places to stay include hotels, motels, and vacation rentals such as Wren Beach Rentals which has properties in Vilano and Ponte Vedra Beach.
In addition to golf and the beaches, the Ponte Vedra Beach area offers the Ponte Vedra Concert Hall and the Guana Tolomato Matanzas National Estuarine Research Reserve. The concert hall is a charming indoor venue popular with national and international performers, while the GTM Research Reserve protects a variety of plant and animal species and has hiking trails, kayaks to rent, and educational opportunities.
Those staying in St. Augustine's Historic Downtown, will drive from the Plaza de la Constitución north on A1A for 11 miles to reach the GTMNER headquarters. While those staying at TPC Sawgrass will find themselves to be 25 miles north of the Plaza de la Constitución in St. Augustine.
:(
Sorry, nothing was found for this search.
Try adjusting the filters to widen your search.