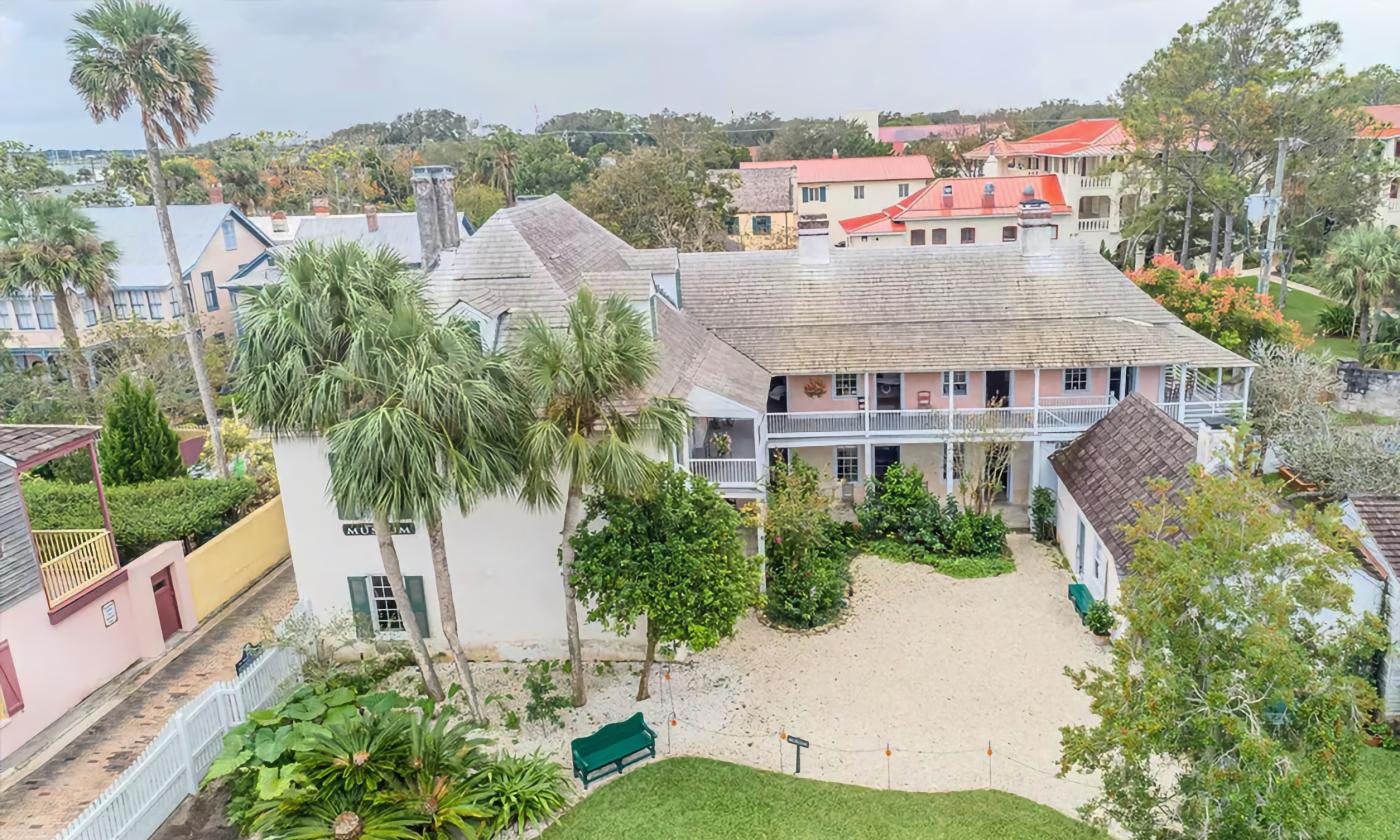 The Ximenez-Fatio House, a unique historic attraction in St. Augustine, also offers venue space for weddings and other private events. Built in 1798, this former home and inn is now a popular museum and event venue with grounds that include a large lawn and numerous quiet spots for special photos.
The first wedding celebration at Ximenez-Fatio House was held in 1834 when Anna Elizabeth Whitehurst married James Hanson. Anna was the daughter of Eliza Whitehurst, who was the home's proprietress at that time.
Today, the Ximenez-Fatio House can bring to life any couple's dream wedding — from one that is evocative of a wedding long ago, to a wedding with a thoroughly modern style — in a private courtyard amidst tropical plants. The lush gardens include banana plants, hibiscus of many colors, and a number of different citrus trees, providing a luscious and tropical feel for any event.
The space is available for both weddings and receptions — as well as for private family celebrations, corporate events, and fundraisers.
Capacity: Up to 150 guests, seated or 200, standing.