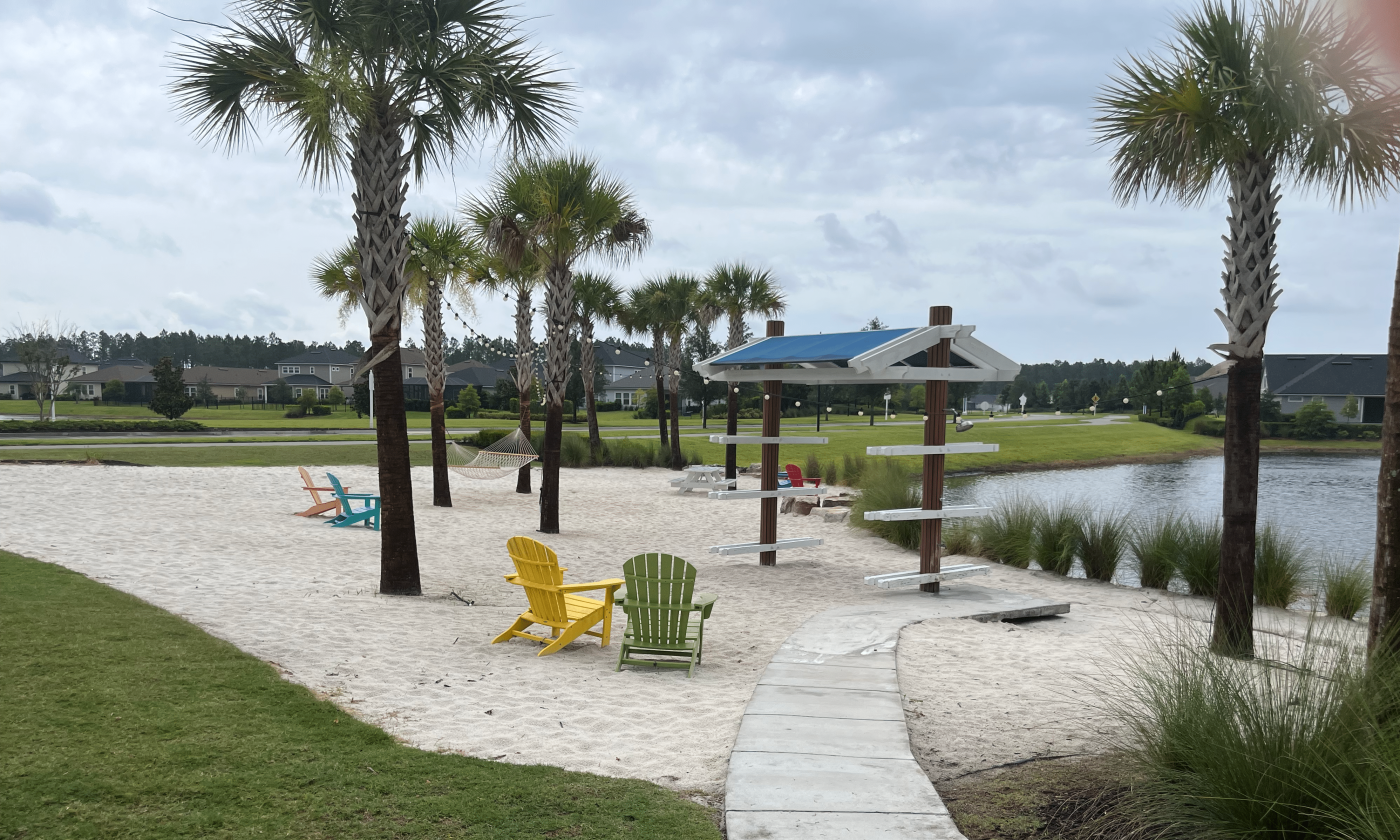 The Alphabet Soup of HOAs, COAs, and CDDs
A cheat sheet on communities with HOAs and CDDs.
Congratulations. If you're researching buying a home in St. Johns County, you're steps away from homeownership. The axiom that your home is the largest single expenditure of your life remains true and the good news is most experts still consider it a solid investment. And, because it tops the money investment chart, exploring options before you buy remains essential.
While researching financial and lifestyle considerations in Florida, you're ultimately going to crash into the planet of what's the difference between an HOA, Condo Association, and a Community Development District (CDD). Don't panic, this article explains the differences of each to help you regain orbit. Plus, just for fun, I'll present the highs and lows of living in a gated community and hopefully land you in "I Get It World." Okay, no more aviation analogies, back to earth and serious considerations. If you're looking for specific information, please use links below to navigate through the article.
Homeowner Association (HOA)
If you're considering a home in an HOA, you're in good company. According to the National Association of Realtors, more than 63 million people are residents of HOA communities and in Florida alone 9.57 million people live in covenant-controlled communities. HOAs are formed in communities or neighborhoods consisting of single-family homes or with multiple-unit buildings (such as condominiums and townhouses.) HOAs are established to make and enforce rules within their communities. These rules vary but, in general terms, they cover upkeep and preservation of homes and properties.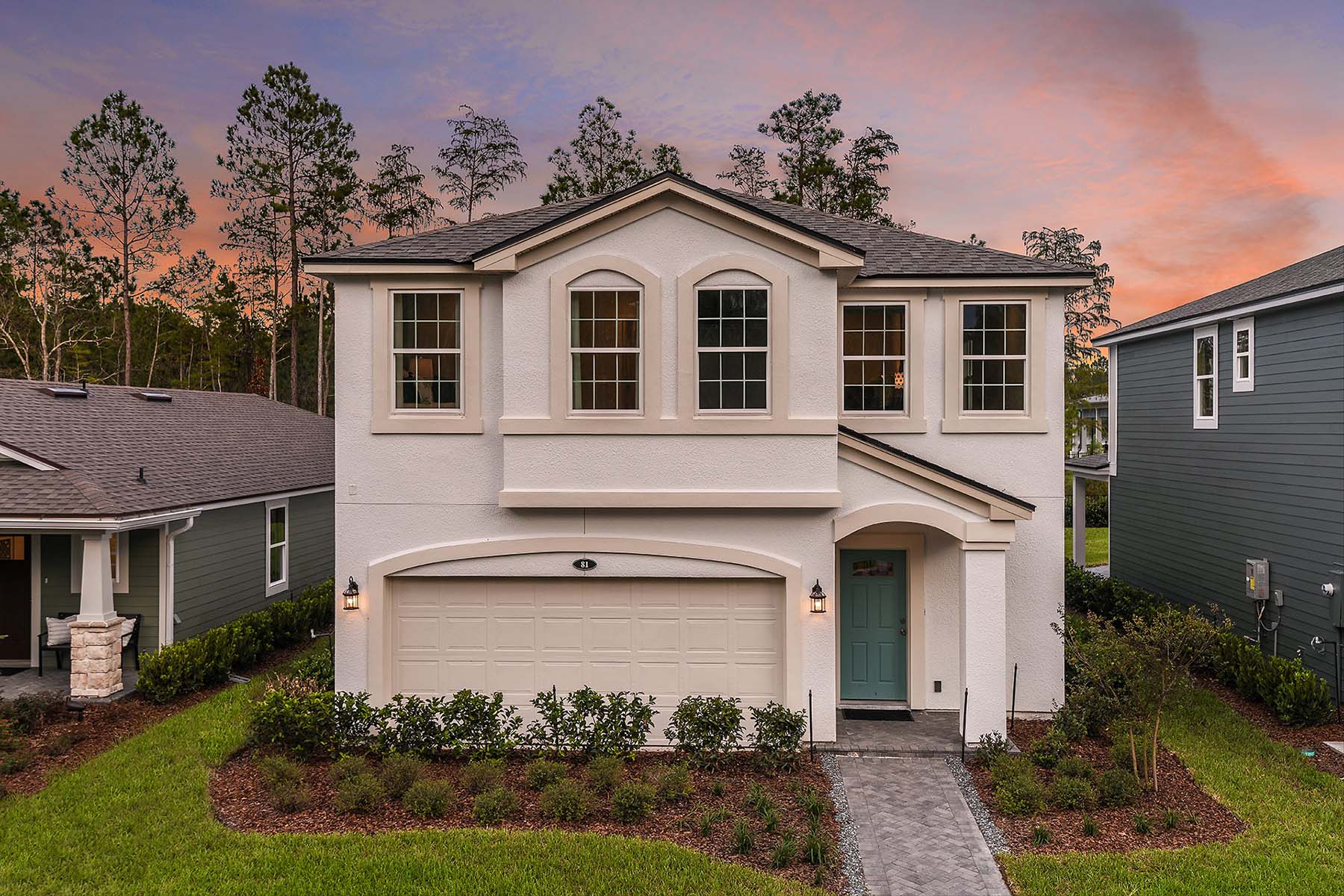 It's important to note that most HOA neighborhoods have strict parking covenants. Boats and other outdoorsy equipment may not be allowed to dock in your driveway. Some restrict the number of cars in a driveway, or worse, (if you're a pack rat like me) there may be rules about "no cars in your driveway." In other words, keep your cars in the garage, not your latest decoupage project. Most HOAs are managed by community residents and membership is usually mandatory. Plus, like most memberships, there are costs for the perks. Also, keep in mind some HOAs are also Community Development Districts (CDD), which translates into additional taxes. 
Think of an HOA like a marble in a jar. The jar represents the town/larger municipality and the marbles are the communities within the town/jar. HOAs elect a board of directors composed of other homeowners — aka, your neighbors. Continuing with the analogy, director residents are the sheriff department within the community. They enforce and oversee HOA rules and regulations/community laws. These laws live in a document called a "Declaration of Covenants, Conditions, and Restrictions" (CC&Rs). CC&Rs tell homeowners how they can and cannot maintain their homes and properties. And, like all laws, if you break them there are consequences. 
Covenant violations result in everything from fees, to forced compliance, and in extreme situations, litigation. I lived in an HOA neighborhood where board members performed quarterly inspections. One person carried a "grass-ruler''— they actually got down on their knees and measured grass height. I frequently failed these inspections, resulting in a warning ticket. And yes, that was very annoying, but the community was well maintained and that meant that homes usually sold within 30 days for over the asking price.
Another important consideration is if an HOA has financial problems or becomes ensnared in a lawsuit, it can impact your ability to get a second mortgage or a loan using home equity as collateral. And, HOA legal entanglements can hurt home sale prices in the community or your ability to sell. The bottom line on HOAs is do your research on the community. Definitely, read the covenants — at worst, they're a great sleep-inducer, and at best you may avoid having to file a complaint against your HOA. Also, talk with residents, or a board member and you'll quickly see if you're an HOA fit or misfit. As you explore what's best for your lifestyle and budget, ponder this list of HOA pros and cons:
Pros
On average, HOA homes sell for 4% higher than non-HOA homes.
Access to neighborhood amenities.
Neighborhood common areas are maintained.
Encourages getting to know your neighbors.
Shared costs for common area maintenance. 
Cons
The covenants/rules are often restrictive, especially when homes are in close proximity to one another.
HOAs have fees, some also have CDD fees.
These fees are not tax deductible.
Asking for permission to make seemingly small changes and repairs can take months in the approval process.
Board members make decisions on your behalf. (Board members may have different interpretations of covenants or are "grass height zealots.")
Condo Associations (COA)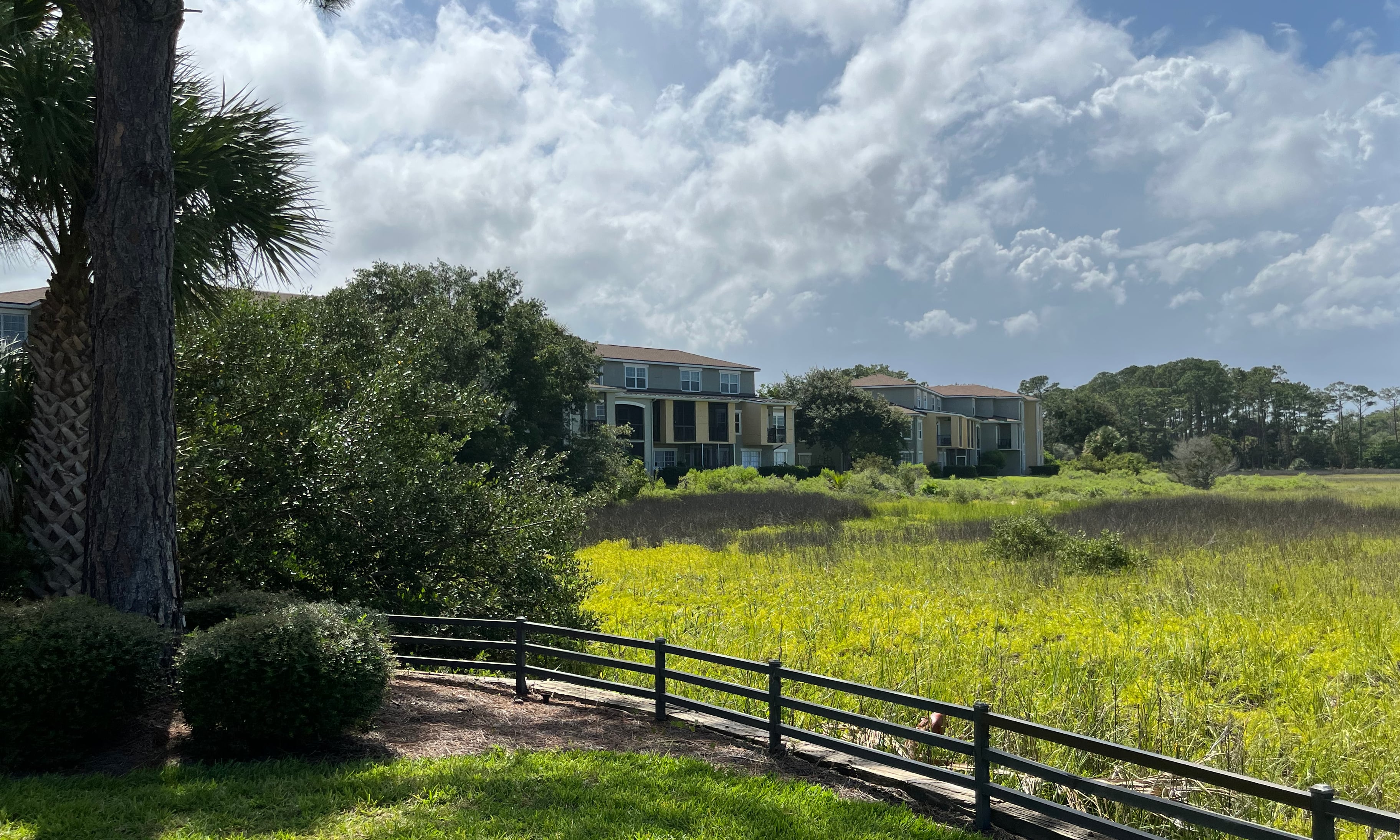 If you've ever laid awake at night wondering about the differences between a Condo Association and an HOA, get some sleep, I've got answers. The main difference is in who owns what. As a member of a Condo Association, you own your unit and you have ownership, split between other members, in whatever the association owns. 
For example, if there's a pool and it has a hot tub, you share ownership of the pool and the hot tub. In other words, all common areas and amenities are jointly owned. In some instances, this includes the streets as well. This may sound like a small thing, but there are implications and consequences in joint ownership. Imagine the pool has a leak and the hot tub needs a new pump. These unfortunate events mean costs for each COA member, which could translate into a hit to your personal budget, beyond normal association fees. 
Like an HOA, A COA's board of directors is voted in from a pool, no pun intended, of resident owners. And you guessed it, they're responsible for setting a budget and ensuring the buildings and common areas are maintained. This makes the drafting of the annual budget pivotal to a successful COA. Although not dazzling reading material, you may want to familiarize yourself with some of the basics of COA home ownership. It's all here in The Florida Condominium Act.
Another consideration when buying in a COA community is the type of loan you are trying to secure. FHA and VA loans are denied if the condo is not FHA and VA approved. The Florida Mortgage Brokerage website provides a list of VA approved condos in Florida, and the US Department of Housing and Urban Development (HUD) website provides a search engine for locating FHA approved condos. This is where a licensed real estate agent can reduce issues around getting a FHA or VA loan on a condo property. Keep in mind, these loans are denied based on many factors, but the most prevalent include:
10% of the budget must be allocated to a reserve fund (aka, unfortunate events).
The development has too many tenant-occupied units compared to owner-occupied units. 
Too many condo owners are behind on their HOA fees. 
One person (or a single financial entity) owns too many units within the development.
The COA's budget is not HUD approved.
Community Development District (CDD)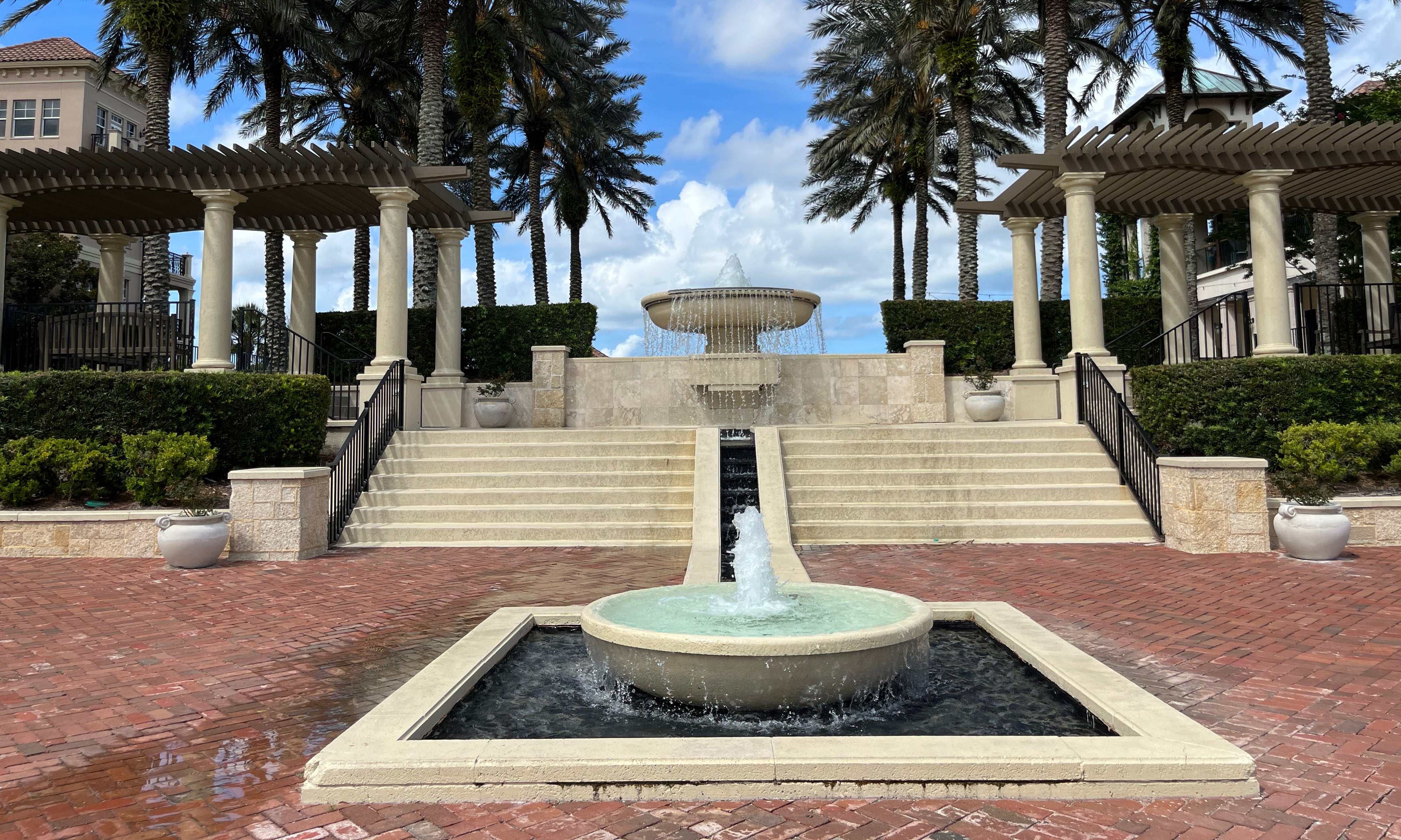 Currently, St. Johns County has about 20 CDD communities. New developments start CDDs and mature developments pay them off, so CDDS vary. Most of these are large developments with resort-type amenities. CDDs are funded using long-term tax-exempt bonds. These bonds pay for infrastructure and include everything from roads and sewage to retention ponds. When you buy a home in a CDD community, you pay for these bonds through an Ad Valorem tax, typically issued for a 20- or 30-year period. These fees are tax deductible. 
A Board of Supervisors, elected by local ballots and sworn into office, serve as administrators. The initial board is usually composed of the developer and their associates, but over time, board seats are filled by the CDD district's homeowners. CDDs are financially structured in two parts. The first part is the bond/debt. The bond is a specific amount borrowed to finance the infrastructure and the amenities in a community.  
The second part is the administration and maintenance of the infrastructure and amenities. These costs are typically paid over a 20- or 30-year period. CDD fees vary and are based on the homeowner lot size. Finally, there are CDD communities that also have HOAs. In these instances, you pay the tax and the HOA fee.
There are strict laws around the governing of CDDs. Here's what you need to know:
CDDs are established by developers with approval from local government, in our case St. Johns County. 
CDDs are independent government entities created by the Florida Legislature and are governed by Florida State Statute, Chapter 190.
The purpose of a CDD is to serve the needs of a community by providing deferred costs for development of infrastructure and amenities.
Home prices are usually lower.
CDD fees vary and are typically based on lot size.
CDD Communities in St. Johns County, Florida
Durbin Crossing Community Development District
Trout Creek CDD
Sampson Creek Community Development District
World Commerce Community Development District
Aberdeen CDD
Johns Creek
Indigo CDD
Bartram Springs CDD
Markland Community
Marshall Creek CDD
Markland
St. Johns Forest Community
Glen St. Johns by Richmond American Homes
Treaty Oaks by Richmond American Homes
Durbin Crossing Community Development District
Trout Creek CDD
River Glen Community Development District
Sampson Creek Community Development District
World Commerce Community Development District
Gated Communities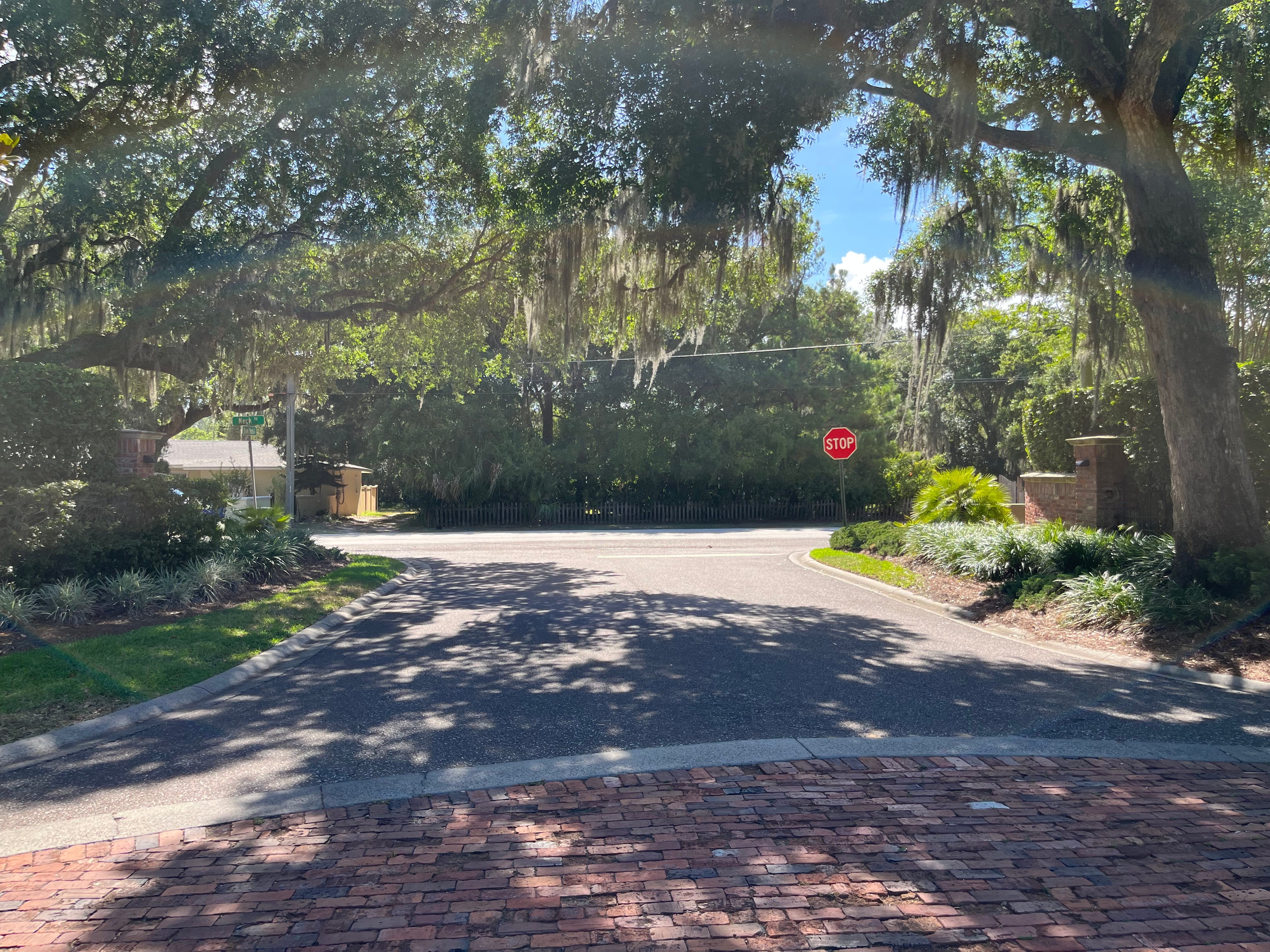 Buying a home in a gated community in St. Johns County offers many advantages, but like everything in home buying, there are pros and cons to living behind a gate. Along with higher home prices there will also be above average HOA fees, possible assessment fees, and yes fines if you cross the many barriers/rules inherent in gated living. In terms of HOA fees, they are higher because gated communities must maintain their roads, which include gutters and storm drains.
Finally, always ask if gated means the entire perimeter of the community is enclosed. Just because a developer advertises as gated does not mean there aren't unsecured access points in the community. Also, ask what type of security (motion activated cameras, etc.) are in place throughout the community. Florida real estate law does not give a definition for what comprises a gated community. This often translates into calling a community gated, when only the front of the neighborhood has fencing and some type of entry security.
As you contemplate the value of a super slide and weekly yoga classes, deciding if the added amenities are worth the costs, here's a list of gated community pros and cons: 
Pros
Increased security
Privacy
Higher home resale values
Safer for families                
Lower traffic levels                
Green spaces                
Superior amenities
Greater sense of community
Cons
Rules, rules — aka, extreme monitoring
Cost of homes
Higher HOA fees                
Sense of elitism
Gate challenges (receiving guests)
Buying a home, although a joy-filled experience, is stressful. The team at visitstaugustine.com-Relocation wants to provide the most accurate information for new and potential future residents. Our goal is to give you everything you ever wanted to know, and maybe never knew you needed to know. And, with so many things to consider, rest assured if you have chosen St. Johns County to nest, then you are in a popular tree.