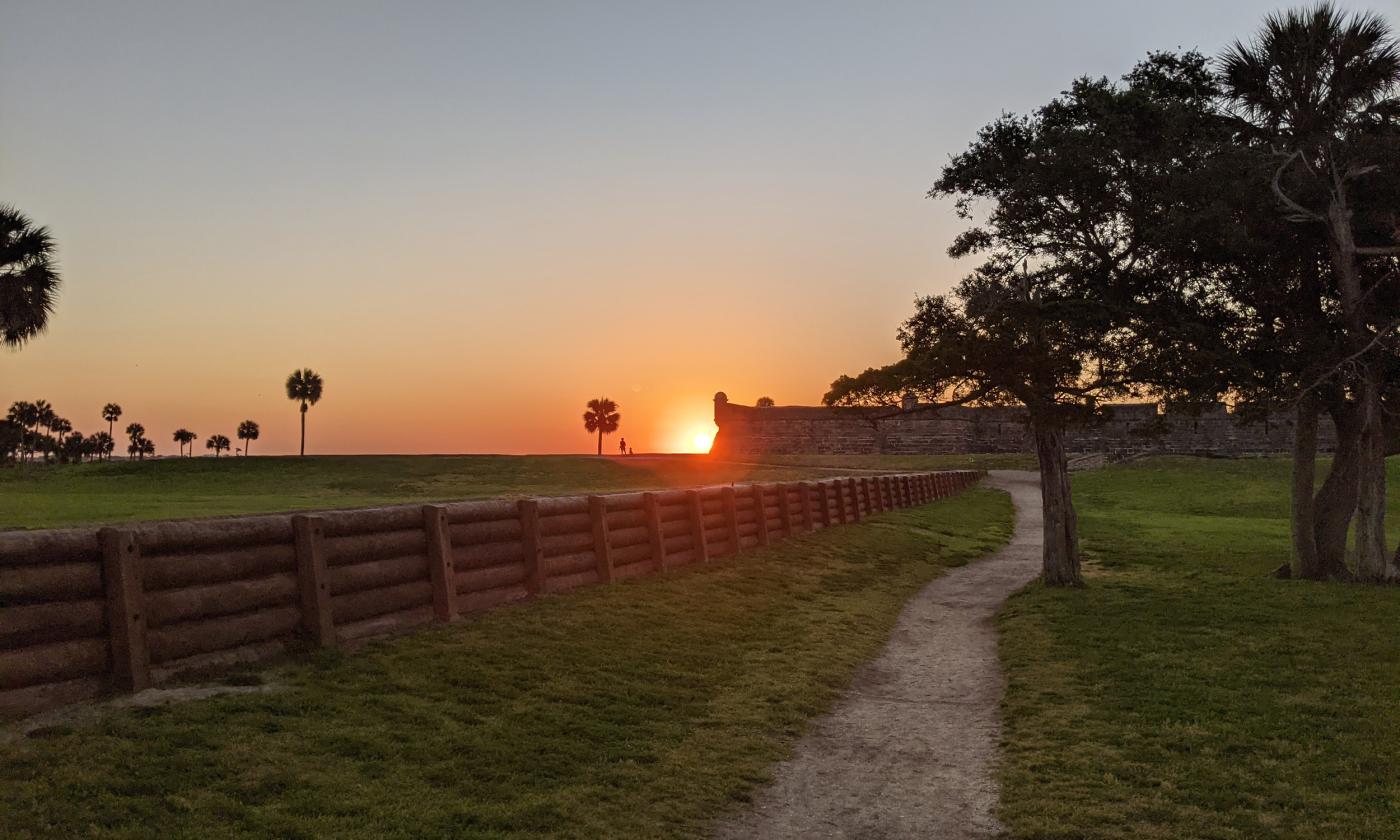 10 Reasons to Move Here
Find out all the great reasons to move to St. Augustine.
St. Augustine is like Velcro, once you get attached it's hard to disconnect. A whole lot of new residents arrived here first as tourists (okay, also as conquerors and explorers), fell in love with the area, and then plotted to move here. That's pretty much been happening forever because it seems that nearly everyone loves St. Augustine. As one of those visitors who has recently become a permanent resident, I know of which I speak.
I'm not sure when the top ten list custom began — perhaps there are papyrus scrolls listing reasons I through X for enticing visitors to ancient Rome instead of Greece or Egypt — in any case, these lists are a thing, so ten it is. We hope this list will help you have a better understanding of St. Augustine and St. Johns County, and provide some ground-level knowledge as you make plans for your move or relocation. Please know that there's no countdown and no implied hierarchy of items; your order may vary.
The Top Ten Reasons for Moving to St. Augustine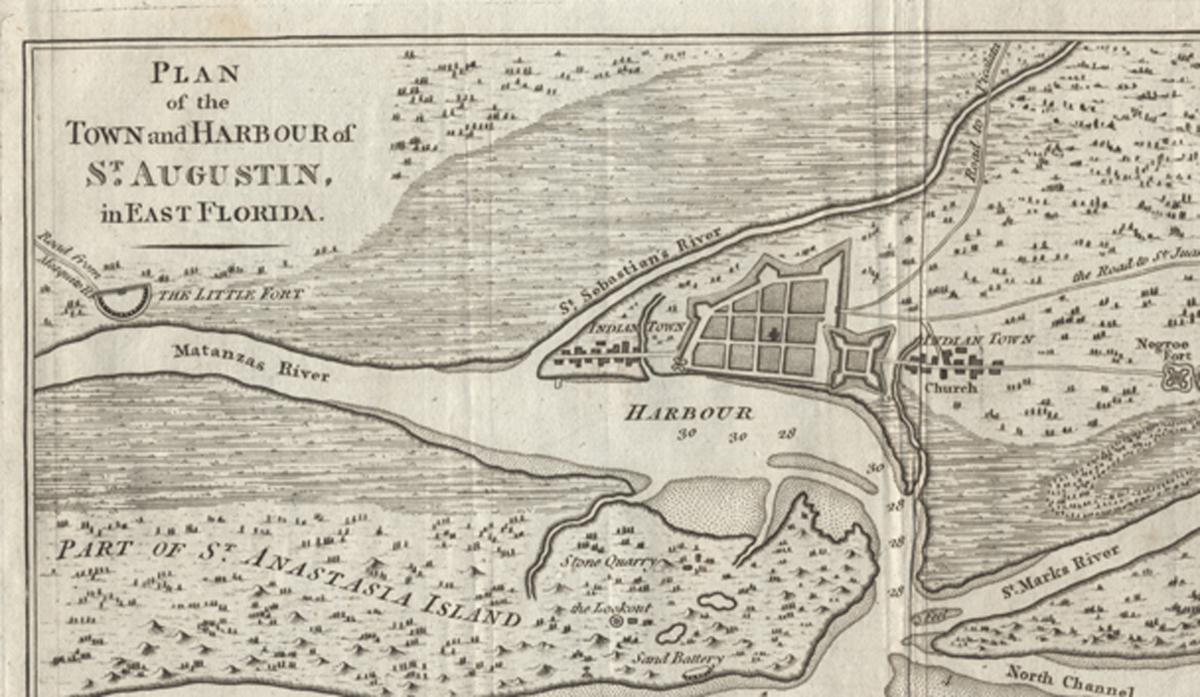 1. That Small Town Feeling
Since St. Augustine is the oldest continually inhabited city in the U.S., it should be no surprise to learn that our historic downtown is laid out largely as it was when the Spanish built the town in the late 1500s.
Spreading out from the historic downtown area are a variety of charming neighborhoods that were established in later centuries, up through the 1950s. As you go farther from downtown, you'll find some planned neighborhoods and others that just sprang up organically. St. Augustine is the county seat in a county that includes old homes, new homes, empty lots, farmland, acreage for sale, and new planned communities bordered on the east by the Atlantic Ocean and on the west by the St. John River.
So, except for the largest planned communities, St. Augustine and the surrounding area is essentially, waterfront, country, and small towns and cities. You get to know your neighbors, there are often way fewer than 6 degrees of separation, and it doesn't take long to be recognized in your favorite coffee shop or pub.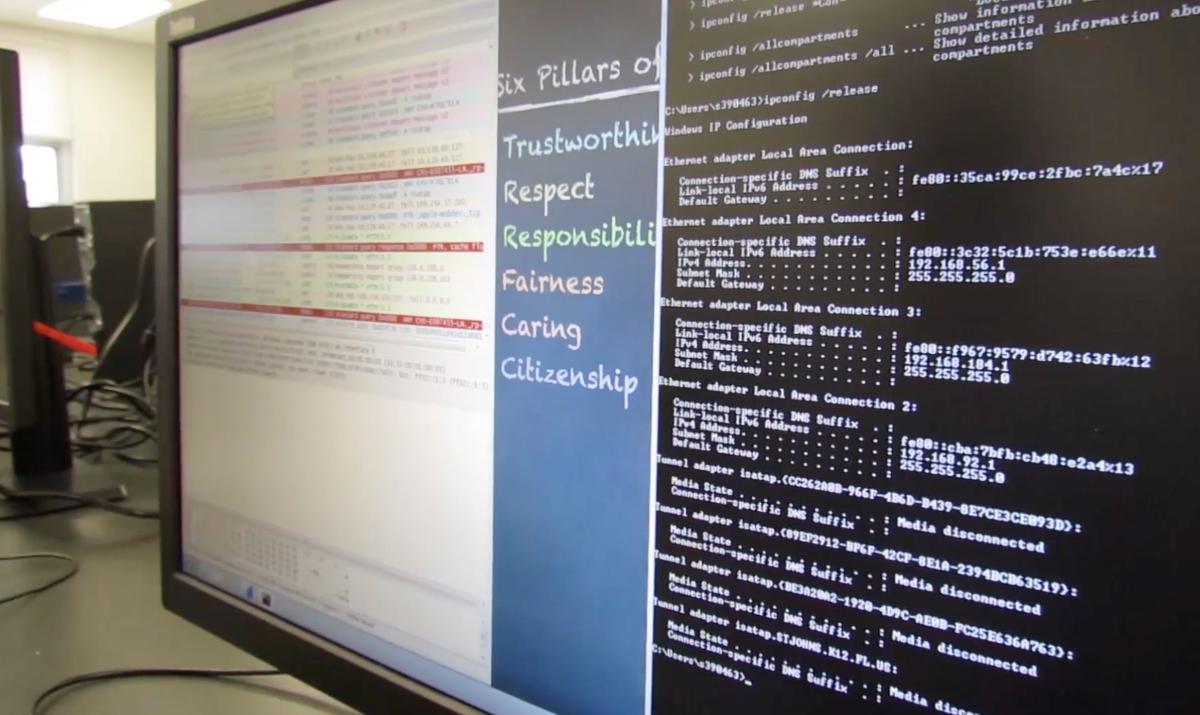 2. Schools
Any person planning to raise a child in St. Johns County would probably put schools as their #1 concern. St. Johns County has long been considered one of the top school districts in Florida for elementary school, middle school, and high school. In 2019, St. Johns County students in grades three through ten ranked first in the state for reading, while grades six through eight were also first in the state for math. Thirty-one of 47 schools in the district were assessed at the "A" level.
The teacher-to-student ratio is 1:15 in pre-k to the third grade, 1:17.5 in grades four to eight, and 1:18 in grades nine through twelve. A number of the high schools offer Career Academy, where students can take courses designed around a career theme. There are currently 20 Career Academies including Hospitality and Tourism, Engineering, Communications, Design, the Arts, Business and Finance, and Information Technology.
As more families move to the area, the county adds new schools to serve population growth. Currently, two new high schools and one elementary and middle school are under construction, while 20 classrooms are being added to another school in a two-story addition.  The image is from an on-line celebration of their Career Academy program, highlighting the school's SIx Pillars of Character program.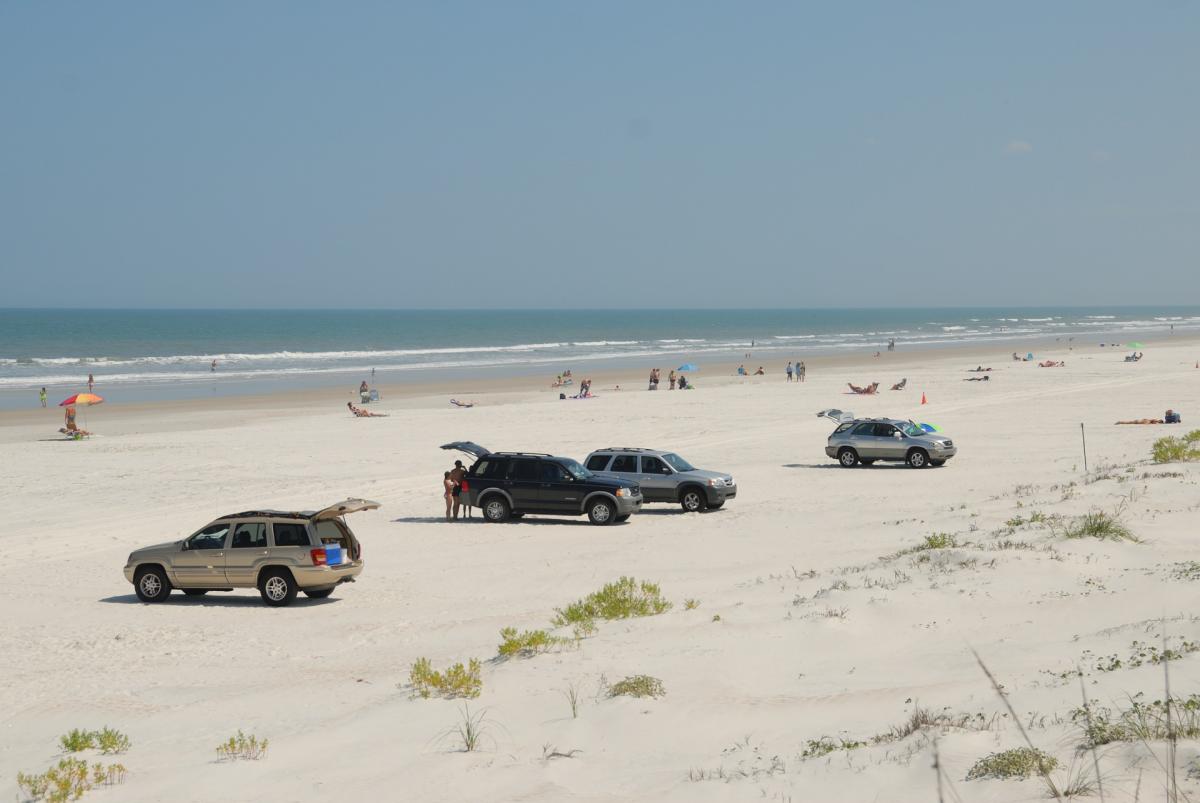 3. Beaches
We have 42 miles of beaches from the northeastern tip of St. Johns County to Matanzas Beach in the south. While two are state parks, most beaches are operated by St. Johns County, which provides beach access, naturalist tours, and a nifty phone app for beach lovers.
Some beaches are better for surfing, others for skimboarding, and others are more convenient for families. Any point in the county that is east of I-95 is no more than five miles from a beach, as the crow flies. However, our beaches are all on the barrier islands, so those who don't live along the ocean and marshes to the north or on Anastasia Island to the south will have to plan to drive across the nearest bridge to get to the nearest beach, so that five miles can turn into 30 minutes.
It's worth it. In addition to the sand and surf, our beach habitats are home to a large number of species, from the highly endangered Anastasia Island beach mouse to the migrating right whales. Careful eyes will find shark's teeth at every visit. Those who want to walk their dog, ride their horse, bike along the water's edge, surf, swim, or just enjoy the dunes and sunshine will appreciate every one of our 42 miles of beaches.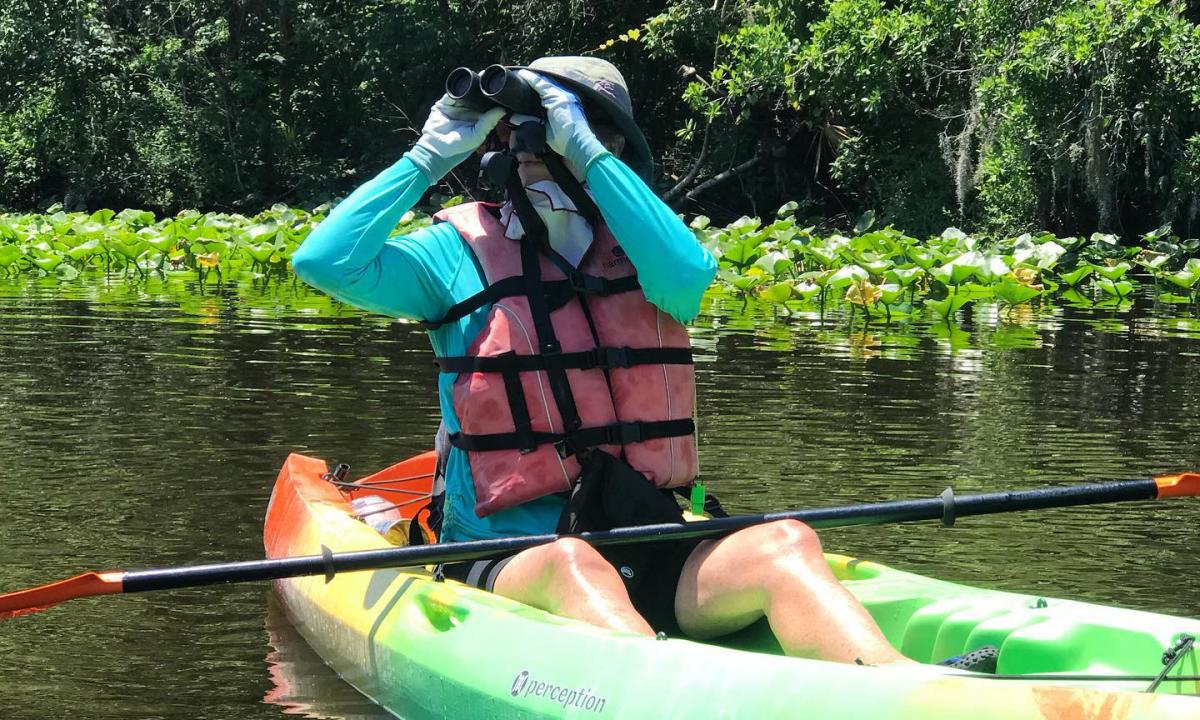 4. Recreation
What do you like to do for fun? With the obvious exception of winter sports and anything to do with mountains, St. Augustine offers almost everything. Our state, county, and national parks provide opportunities for hiking, biking, bird-watching, horseback riding, kayaking, fishing, camping, and the opportunity to step back in time at various historical properties. In addition to the beaches (see above), there are miles of fresh and brackish water for fishing, swimming, water-skiing, power-boating, sailing, and kayaking.
There are playgrounds, dog parks, skateboard parks, and county and community recreation centers with pools and courts, and ball diamonds. There are more than 15 golf courses, plus tennis and pickleball courts, and miles of bike lanes and paths north and south and east and west. If you want to get or keep moving, there is no reason to be bored or sedentary in St. Augustine.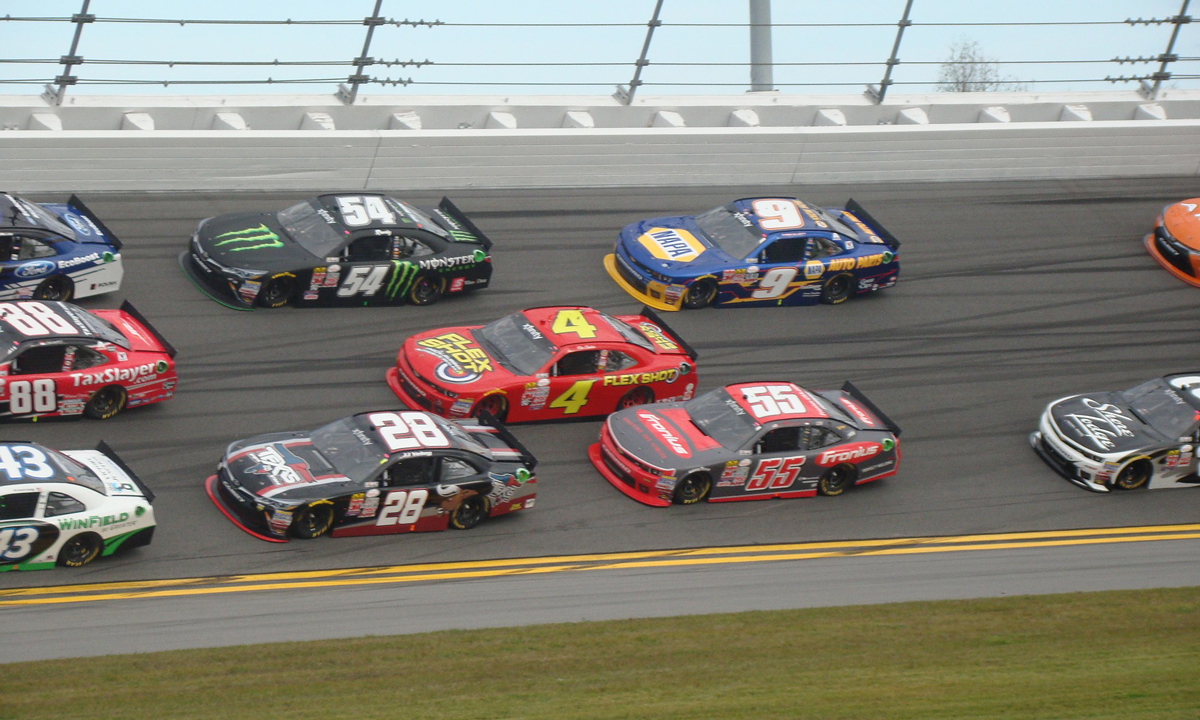 5. Proximity to Jacksonville and Other Major Cities
While that small-town feeling is fabulous, we have to admit that there are features that can be found only in a major city. Living in St. Augustine can provide the best of both worlds. First, you may be planning a relocation because you or your partner are getting a job in Jacksonville. We get that. For many, commuting from St. Augustine to Jacksonville provides the best of both worlds: a high-level career and a highly enjoyable life at home. Add in the airports, national sports teams, and world-class medical facilities and it's clear that choosing to live in a wonderful community, less than an hour from Jacksonville, certainly adds to the allure of St. Augustine. Similarly, St. Augustine is less than an hour from the airport at Daytona, and less than two hours from Orlando. The photo shows a race at Daytona.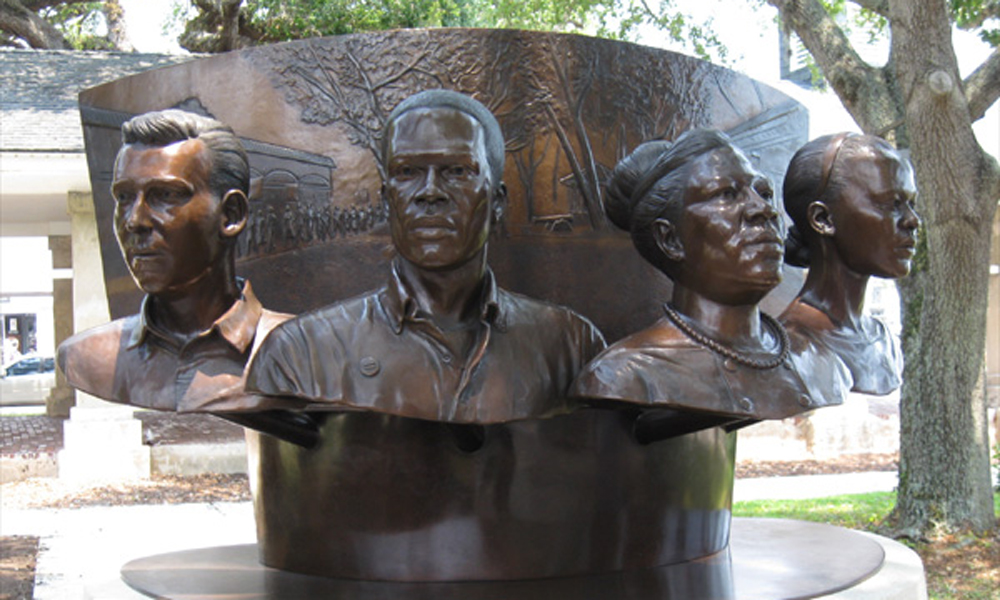 History
Did I mention that St. Augustine is the oldest continually inhabited city in the U.S.? (Yeah, I did. Get used to it, after a while, that phrase will roll off your tongue. Even we-who-were-not-born-here are proud of that.) The city as a whole and particularly the history geeks love to butt heads with the Pilgrims, Philadelphia, and that which was historic Jamestown — but regardless of who was first (we were) St. Augustine has much to be proud of.
St. Augustine is a land that was first inhabited by the Timucua who hunted, fished, farmed, and traded from here. They had sophisticated settlements and archeologists still find artifacts that help us better understand how they lived before the Euorpeans arrived to stay in 1565. Since 1565, St. Augustine has been ruled by the Spanish (twice), the British, and the United States. Significant architecture and neighborhoods date from the 1500s (the Castillo) to the 1950s (Flagler's Model Land Neighborhood). The breadth and depth of St. Augustine's history includes instances of great sacrifice and bravery, horrible acts of war and slavery, and men and women with a strong vision combined with unwavering commitment. Significant historic events include Drake's Raid in 1586 and the Civil Rights protests that Dr. Martin Luther King, Jr. helped lead in 1964. 
Many towns and cities have a rich history. St. Augustine has worked to bring that history to the forefront, to maintain buildings, churches, and historic sites, to continue to excavate areas in order to expand on what we know and to develop tours, lectures, and reenactments so that all can share in this knowledge. New residents are often drawn here by St. Augustine's history and then volunteer to help at archeological sites, serve as a tour guide for a particular historic site, or even join a militia or reenactment group. The photo is of the monument, St. Augustine Food Soldiers.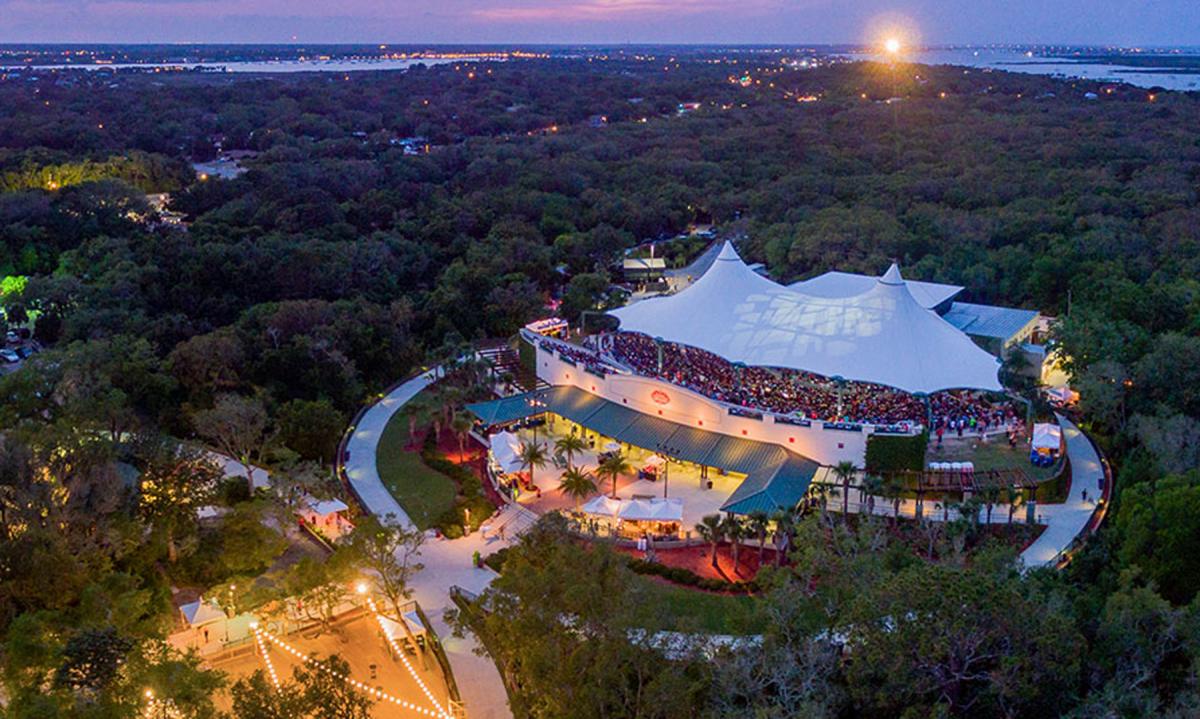 7. Music Scene
What's your pleasure? Seriously, from the newest version of hip-hop to seeing Ringo Star live, you can find it in St. Augustine.
My husband and I are delighted by the local singer/songwriters, folk singers, and country and rock cover acts. We use VisitStAugustine.com's LIVE MUSIC calendar to follow our favorites (too many to mention here) and to find new performers. We volunteer at three local music festivals and attend twice as many more. He participates in open mikes at various locations and plays with the "Free Rangers," an ever-changing "band" that never practices and only performs on Saturday mornings at the Amphitheatre Farmers Market.
Others are equally delighted with the local jazz bands, the classical performances of the St. Augustine Music Festival, and the myriad of national and global acts that appear at the St. Augustine Amphitheatre and the Ponte Vedra Concert Hall. Locally organized music events include the Lincolnville Porch Festival, Sing Out Loud, Concerts in the Plaza, and Music By the Sea.
Plus, many smaller venues offer live music every week, consisting of both local acts and others from away. In fact, you can wander along the streets of St. Augustine nearly any afternoon or evening and hear music from the different establishments. It's a great way to learn more about the local music scene.
Whether you want to listen, play, or dance you'll find your music scene in St. Augustine. This was #1 on my husband's list. Once he experienced the music scene here, no other town would do. Our LIVE MUSIC calendar can be found here. The photo is of the St. Augustine Amphitheatre at an evening concert.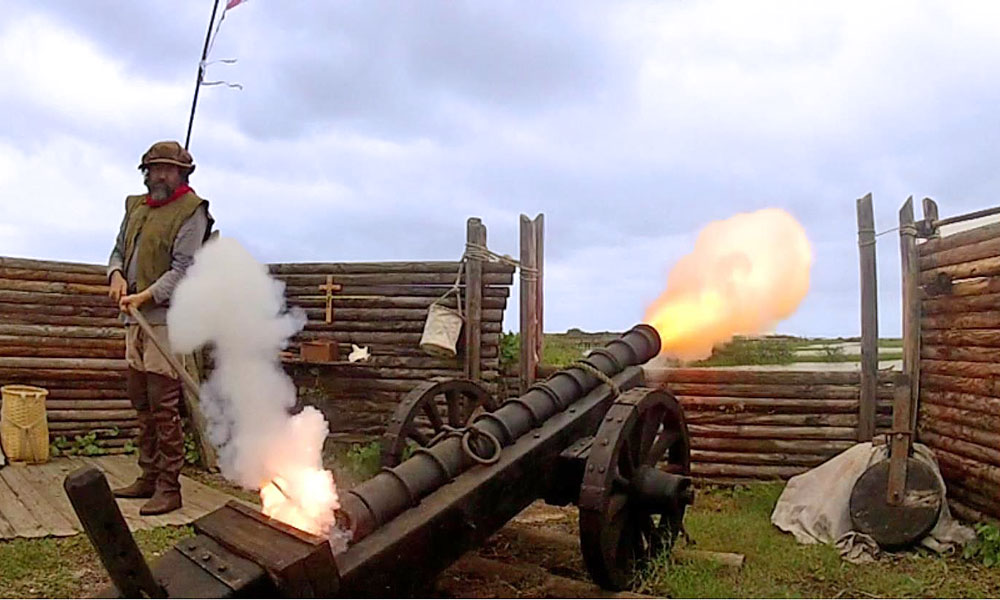 8. Events and Attractions
For those of you who think music is fine but not everything, I offer parades, fireworks, world-class attractions, festivals, historical reenactments, road races, helicopter rides, water tours, horse-drawn carriages, live entertainment, First Coast Opera, the St. Augustine Film Festival, the nationally recognized St. Augustine Food and Wine Festival, the World Golf Hall of Fame and its IMAX theatre, farm and craft markets, a world-class fine art museum (The Lightner), antique car shows, historic walking tours, forts, oddities, pirates, a torture museum, and (in the same location) a museum of miniatures, as well as shipwrecks, a lighthouse, a wild animal sanctuary, an abundance of outstanding art galleries, and… well you get the idea.
Somewhere, in the last 450-plus years, this small city built on the history, the (mostly) nice weather, and the outstanding natural resources by adding appropriate and interesting attractions and events. Some of all y'all move here in order to enjoy those attractions and events throughout the year, knowing they will serve as enticement for the family and friends you would like to see more often. If the attractions also entice those you wish to see less often, I am truly sorry. This photo was taken at the Fountain of Youth.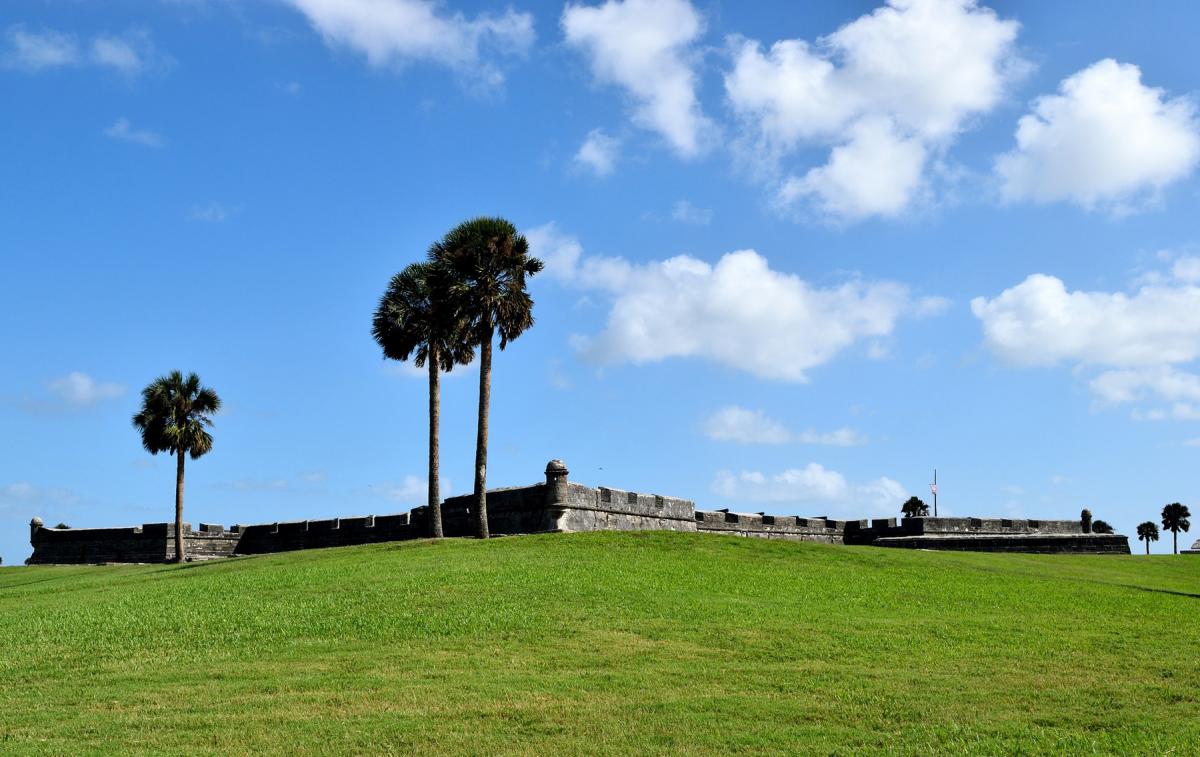 9. Weather
Hate snow? I won't say that it never snows here, because it did in 1917 and 1951, so we may be due for a snowball fight, but it's really rare and doesn't stick. Face it, people move to the south or stay in the south because they enjoy the land of perpetual sunshine. I grew up in Maine where I frequently quoted a ubiquitous t-shirt, "If you can't stand the wintahs, you don't deserve the summahs." I am now that person who visits the north only in the summer, with no guilt whatsoever.
Interestingly, because temperatures can be higher south of Cape Canaveral, St. Augustine is a terrific choice for folks who like a bit of cooler weather in the winter, and perhaps not as much heat and humidity in the summer (no guarantees on either front). In December through March, highs are generally in the 60s and lows in the 40s and 50s. In the five years, I've lived here, we've had frost on a few mornings in February.
Our most comfortable months are later in March through most of May, and October through November. That leaves July through September as the hottest and most humid months, with daytime temps in the upper 80s and 90s, and overnight temps in the mid-70s. Our proximity to the ocean means that much of the area gets a nice sea breeze, shade trees abound, particularly in the older and more mature neighborhoods, and everybody has air-conditioning. Plus there's always the beach.
Three caveats:
The temps listed here are averages and your real world results may vary.
Our hot breezy summer brings frequent afternoon showers and thunderstorms. Keep your umbrella handy and your weather app up-to-date with your current location. And take cover when you hear thunder.
Yes, we have been impacted by major and minor hurricanes. They can be devastating for some and a huge inconvenience for others. As a Mainah, I lived through the great ice storm in 1998 and many blizzards. Weather happens. Have a plan and make sure your homeowners insurance is up to date.
This photo of the Castillo de San Marcos shows the local weather at its best.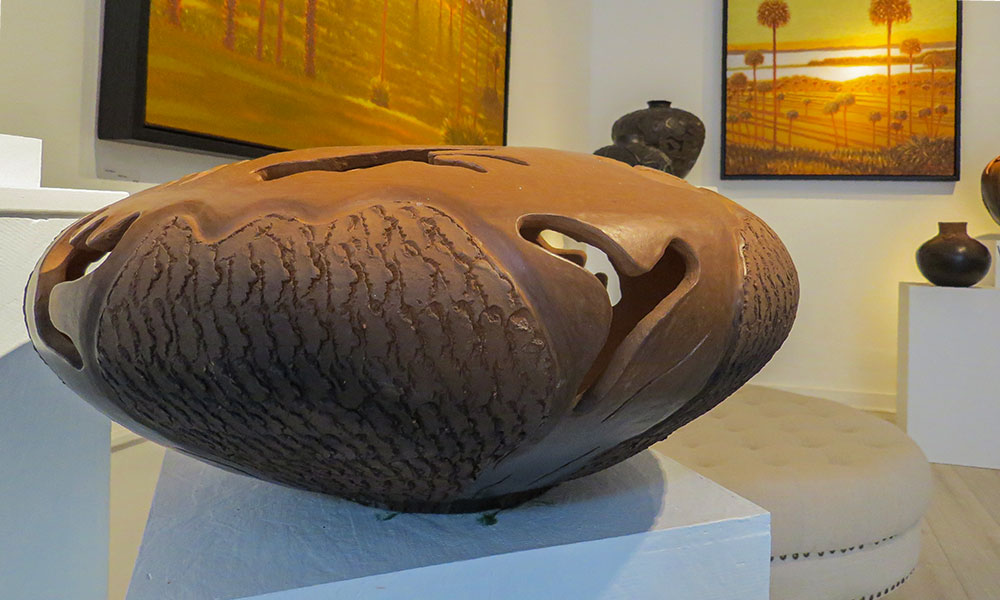 10. The Arts
Artists have been drawn to St. Augustine for centuries. William Bartram, naturalist and explorer who traveled to the area in 1773, wrote eloquently about what he experienced and created exquisite drawings of the local flora. In the 1800s artists visited St. Augustine to enjoy the weather and to follow the wealthy art enthusiasts who stayed in the local hotels, including at Henry Flagler's Ponce de Leon Hotel.
In subsequent years, illustrators, such as Randolph Caldecott, and authors such as John Dos Passos, Robert Frost, and Marjorie Kinnan Rawlings all visited St. Augustine. In the early 20th century St. Augustine was the home of the largest art colony in the south, which evolved into what is now the St. Augustine Arts Association. This ancient city now showcases the work of many nationally and globally recognized artists.
The music found in St. Augustine includes world-renowned musicians performing on tour, and local ensembles that include First Coast Opera, the St. Augustine Music Festival's Chamber Orchestra, the Florida Chamber Music Project, and the St. Augustine Concert Band. When we add in ballet, the Limelight Theatre, and other arts performances, it's clear that St. Augustine is a small town with a huge passion for the arts.
From First Friday Art Walk, to book-signings, concerts, movie festivals, and plays — those who enjoy the arts find that this small city can provide much of what they seek, almost all of it happening within a few square miles. The photo features the sculpture of Worley Faver. The paintings are by Gary Borse.
In Conclusion
We-who-were-not-born-here all have our own reasons for choosing St. Augustine, including a number of the items on this list. If a Top 11, 12, or 13 were a thing, I'd add great eateries, friendly people, and multiple opportunities to get involved and volunteer. If you find that St. Augustine hits near the top of many of your hot-button items, we hope you're happy living in 32084 — or some variation thereof.