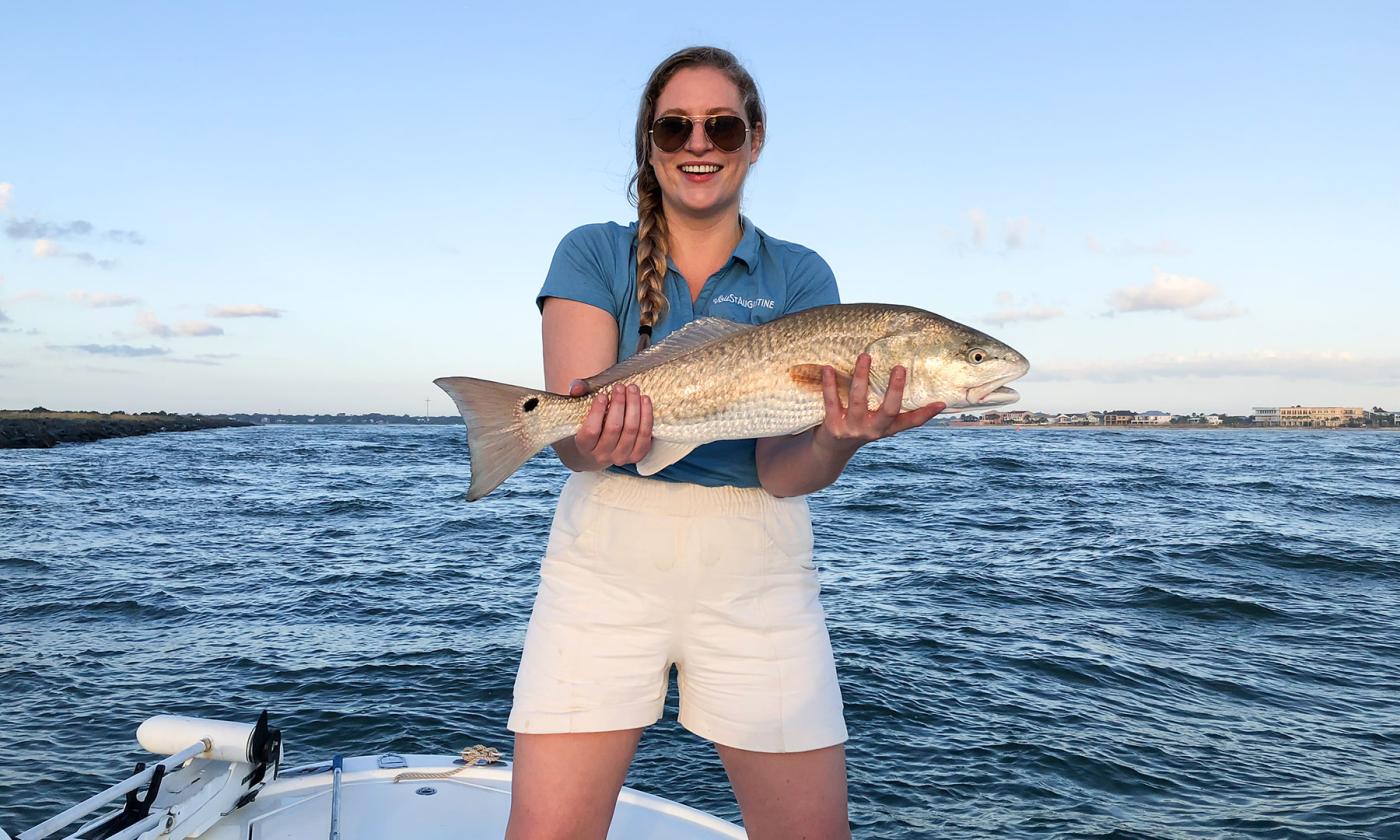 How a Fishing Charter Takes All the Stress out of Fishing
Get a memorable St. Augustine fishing experience with the help of a charter.
Even though I was born and raised in Florida, I've never gone fishing here. In fact, the one time I went fishing was in a trout farm in North Carolina. But I'm not blind to the culture. I see all the profile pictures of people holding fish. How I longed to be one of those people. But how do you get a memorable fishing experience in Florida when you're not familiar with fishing?
I'll tell you how! Book a fishing charter! A fishing charter is essentially like a private one-on-one fishing trip that takes care of all the extra complicated stuff so you don't have to. For my first fishing charter ever, I partnered with Fishardy Charters who showed my Visit St Augustine colleague and I just how stress-free a charter can be. It was as easy as showing up to a boat ramp at 7:00 a.m. (which I realize is still a difficult task for some people). Fishardy Charters took care of everything from beginning to end.
So If you're wanting to top your Florida vacation with some local fishing, here are some of the amazing ways a fishing charter works to serve your needs.
1. The boat's already in the water.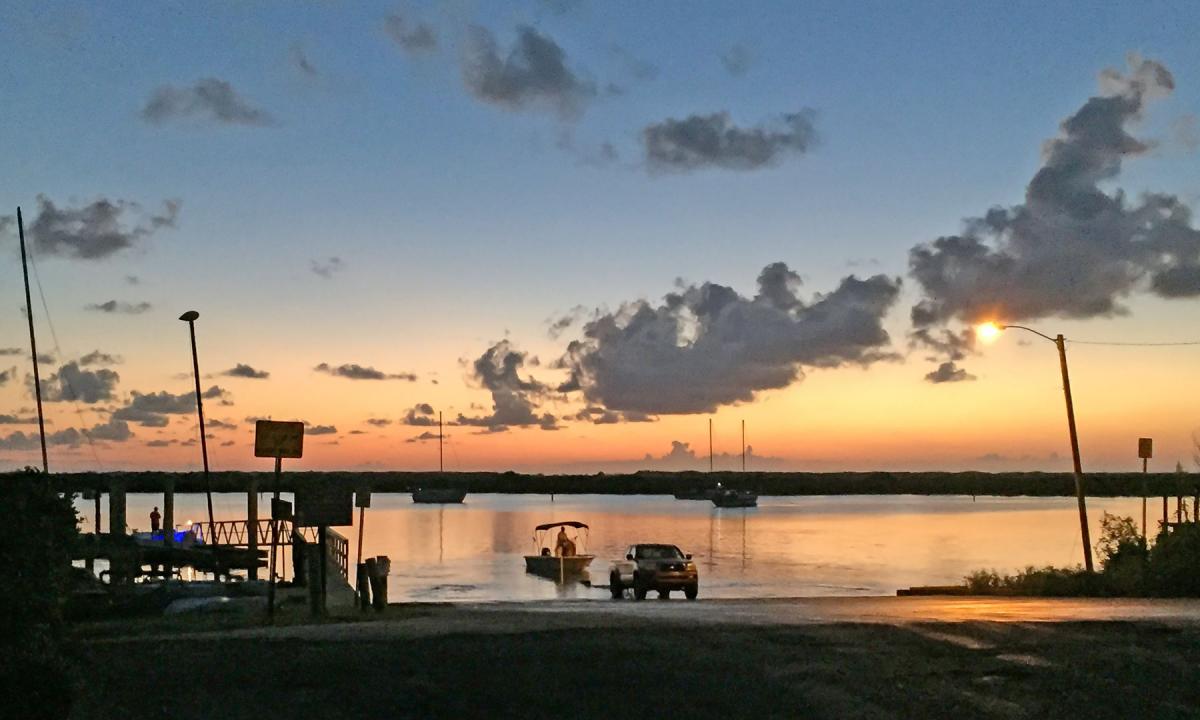 I know people with boats and I've seen the amount of work that goes into it. Not just storing and regular maintenance, but transporting the boat to the ramp, getting it in the water, paying dock fees, filling it with gas. The wonderful thing about going with a charter is that you show up and 99% of the time, that boat is already in the water ready to go.  
Remember when you're paying that final bill for the fishing charter, this is the kind of convenience you're paying for.
Just for record, the boat you're seeing here being backed into the water isn't even the boat we went on. That one is at the dock to the left—already waiting for its passengers to board.
2. Your fishing licenses are taken care of.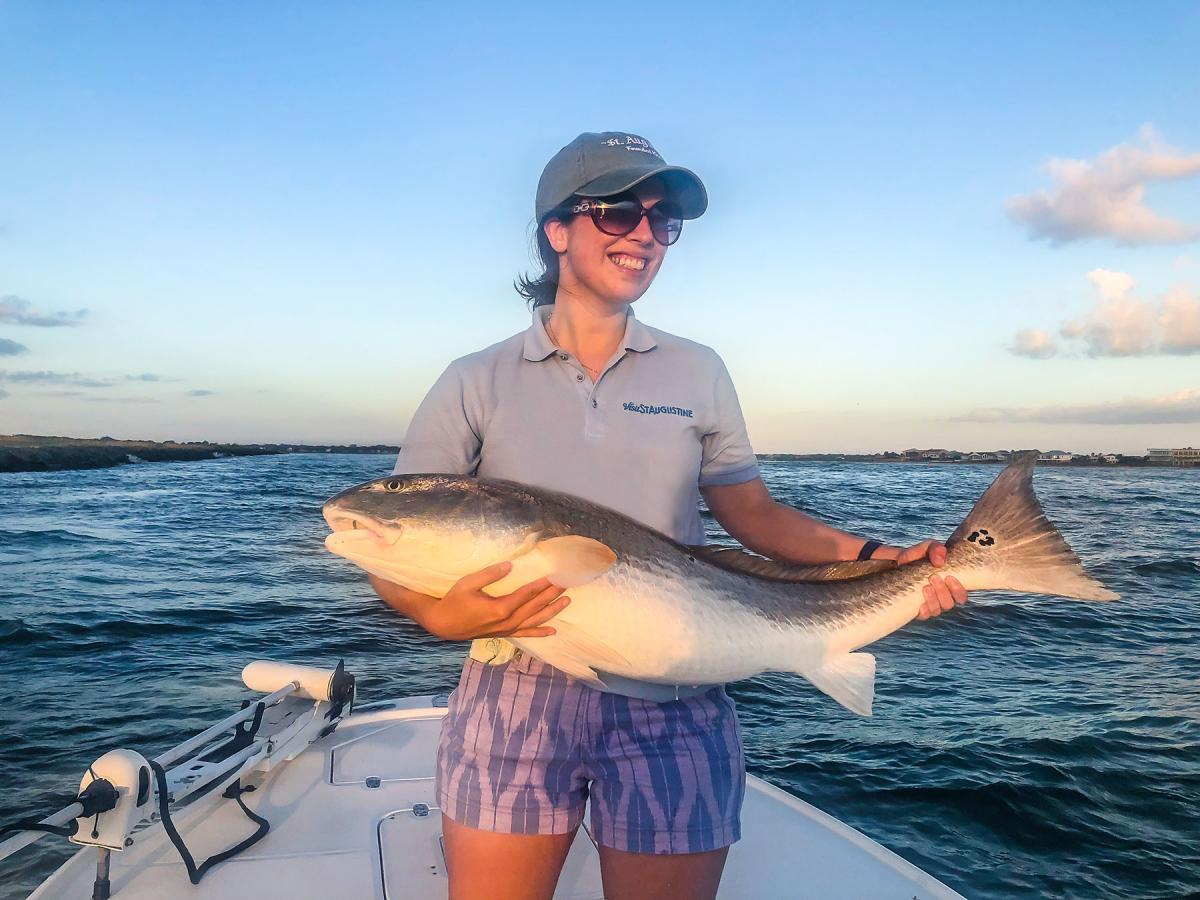 Fishing licenses can be pretty simple, but they vary from county to county and certain licenses are required for certain kinds of fishing, like freshwater fishing and saltwater fishing. Not only that, but there are certain rules about what you're allowed to catch and how much of it you can catch (of course, all things that I did not know before going on a fishing charter). 
A fishing charter captain will typically take care of your fishing licenses for you, and are well-read on the local fish quotas and measurements allowed. Captains will know which prize fish you can take home and which you'll just want to take a snapshot with.
I don't want to set false expectations, but this was my first catch in Florida, and it happened about one minute after my first cast at 7:30 a.m. Captain Jacob helped me net this redfish, telling me when to let it take some of the line and when to begin reeling again. Obviously this fish was way too large to keep, but something I found comforting was that Captain Jacob at Fishardy Charters even knew how to gently release the fish in order to help it recuperate and keep on swimming--another thing I'd never considered. A captain familiar with fishing will show you how to hold the fish and will even release it for you just like Captain Jacob did for me.
3. They'll play Captain so you don't have to.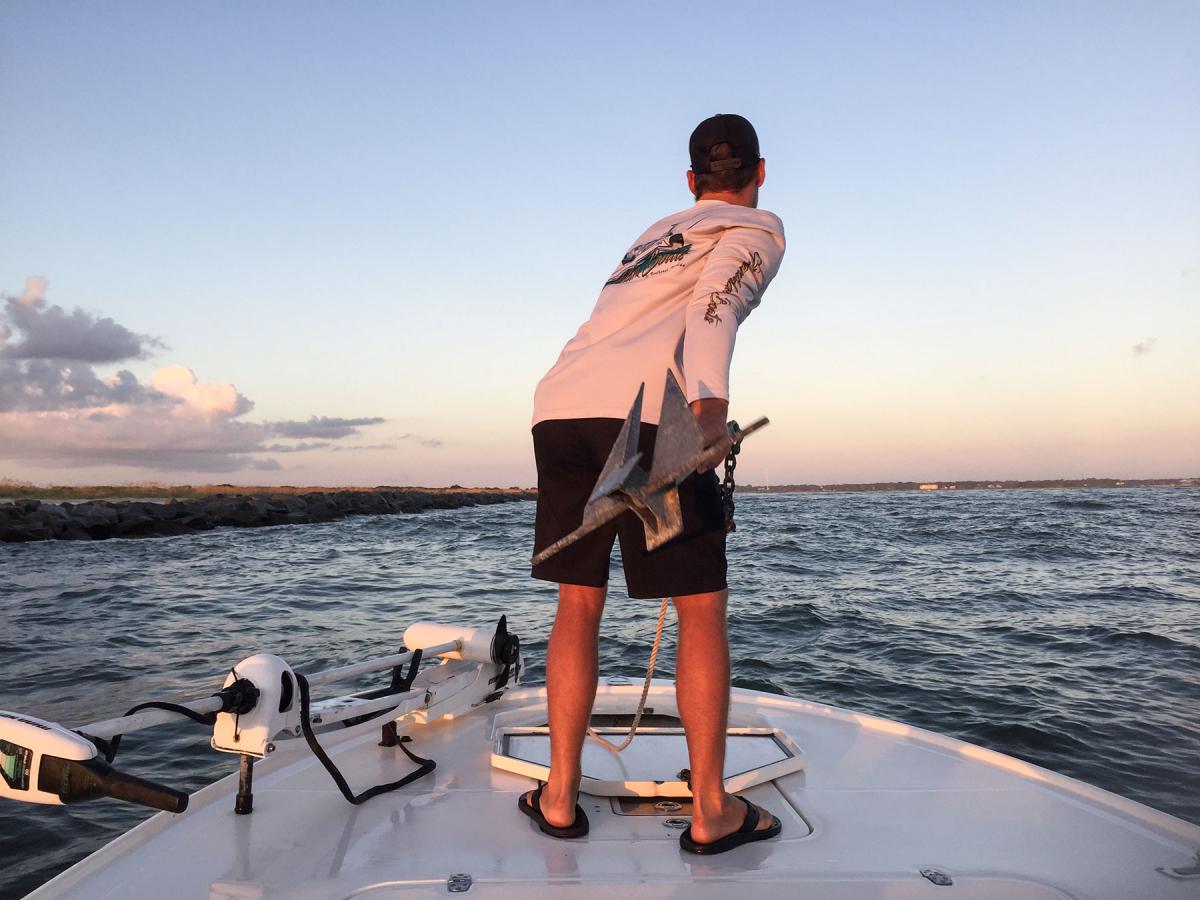 There's a lot of responsibility when it comes to being a captain. Not only bringing the boat into water and filling the tank with gas, but also being responsible in case of an emergency. Allowing someone else to be captain means you've got someone who's CPR certified and equipped to respond when things get choppy.
Also, because they're avid boaters, you don't have to worry about another license (which is completely separate from a fishing license). So if you don't like extensive paperwork and research, or you're wanting someone to guide you through the experience, a fishing charter is definitely the way to go.
4. All your fishing supplies are provided.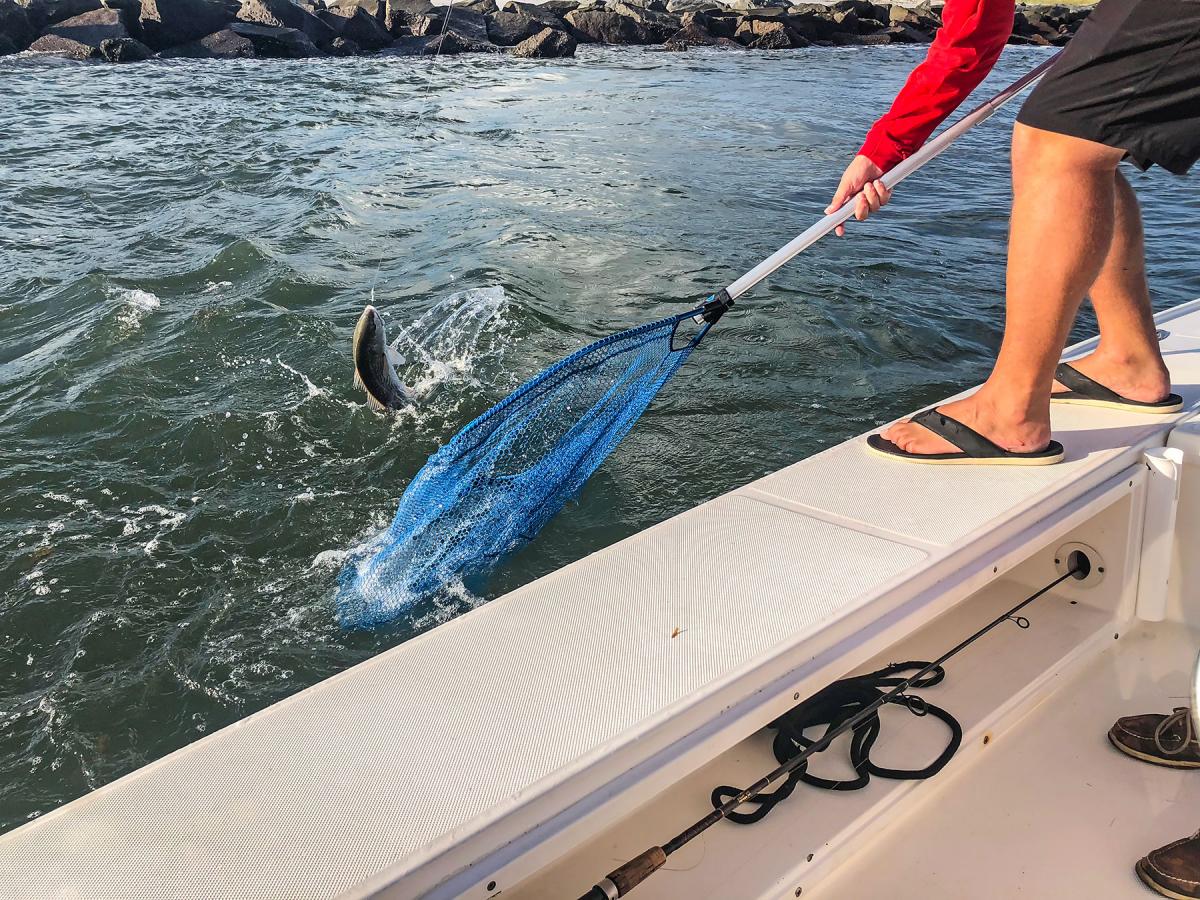 Rod, reel, bait, net, cooler, bottled water, first aid kit -- a fishing charter takes care of all the supplies you'll need for a fishing trip. Which means that I don't have to walk aimlessly around the fishing aisle stretching glittery plastic worms and mumbling to myself about different rod sizes.
But don't be mistaken in thinking the charter will have 'everything.' There are a few charter essentials that captains will expect you to bring--but they'll let you know ahead of time. Typically this includes sunscreen, a hat, sunglasses, food to snack on, cameras, and any drinks you might want to enjoy out on the water.
5. Fishing with a professional who knows the waters.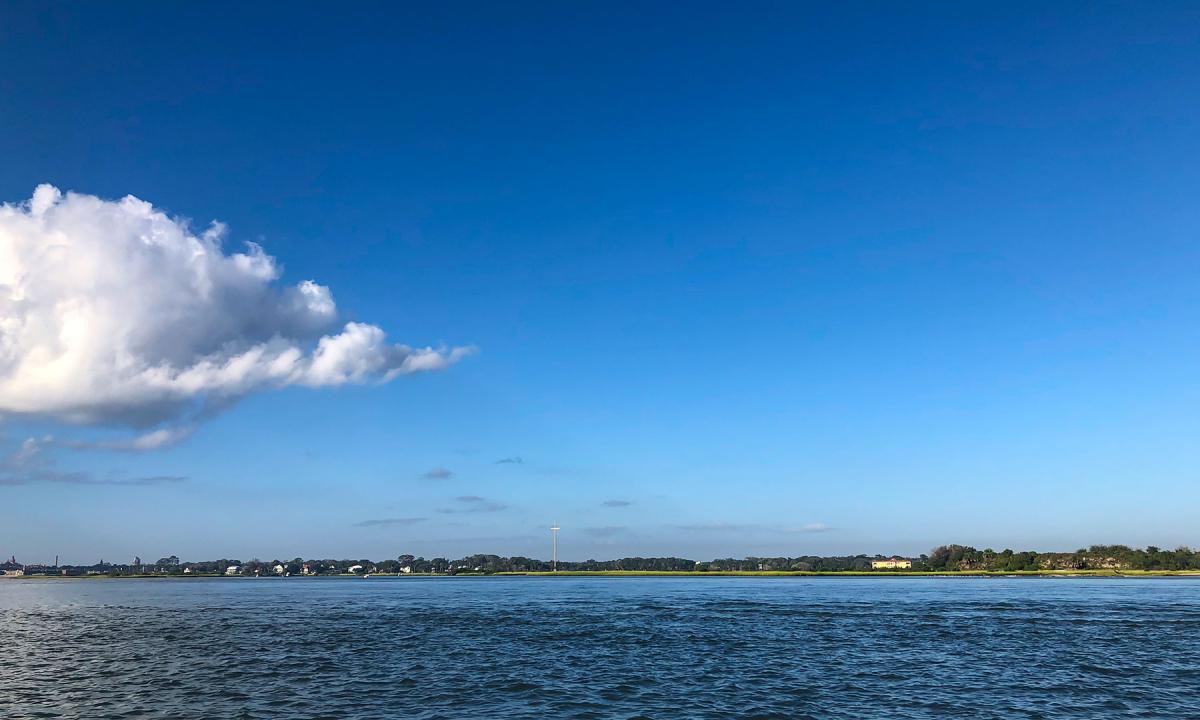 The most wonderful thing about local charters is that many of them are St. Augustine natives. They've grown up on the water, they know the water, and they can take you to all the prime fishing spots right away so that you don't have to waste your time trying to locate them. They know which fish can be found in which places, and what time of year they're around, and they'll navigate to those places effortlessly so that you get the most out of your time.
6. They are there to help.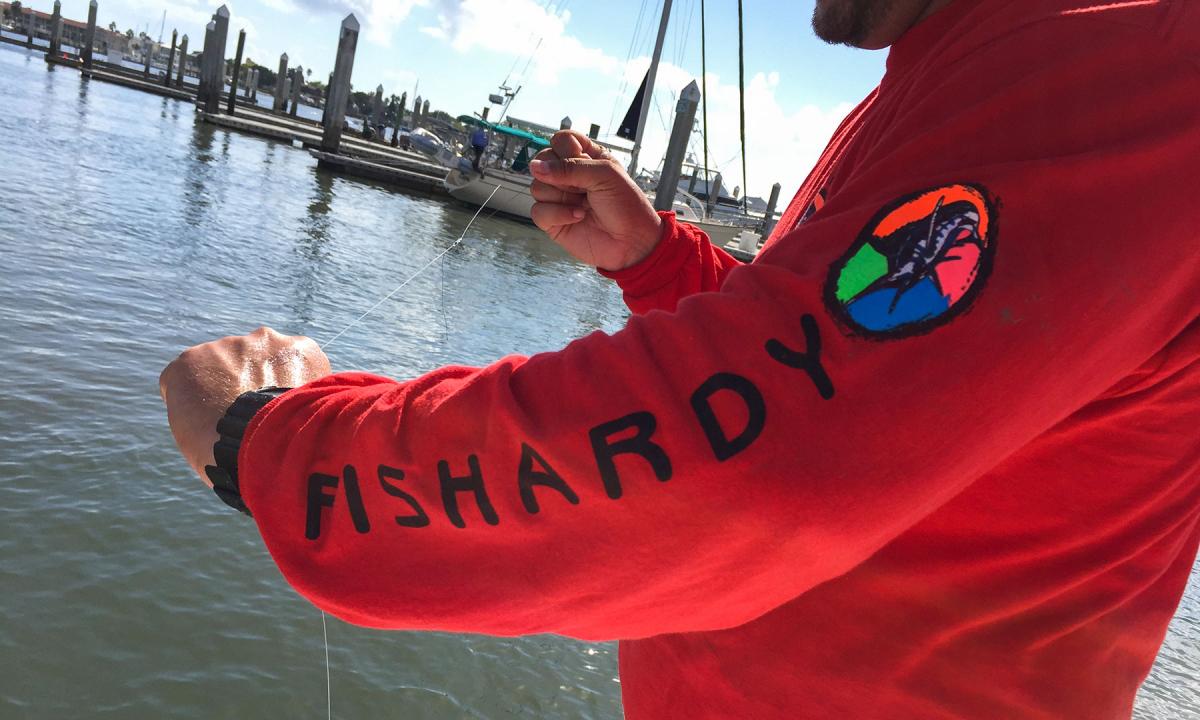 Whether you're learning how to cast or have kids trying out fishing for the first time, a fishing charter captain is there to help. They can teach you how to cast, throw out a line for you, or give you tips. They can be as involved as you want them to be in your fishing experience.
7. It's a fishing trip and scenic tour combined.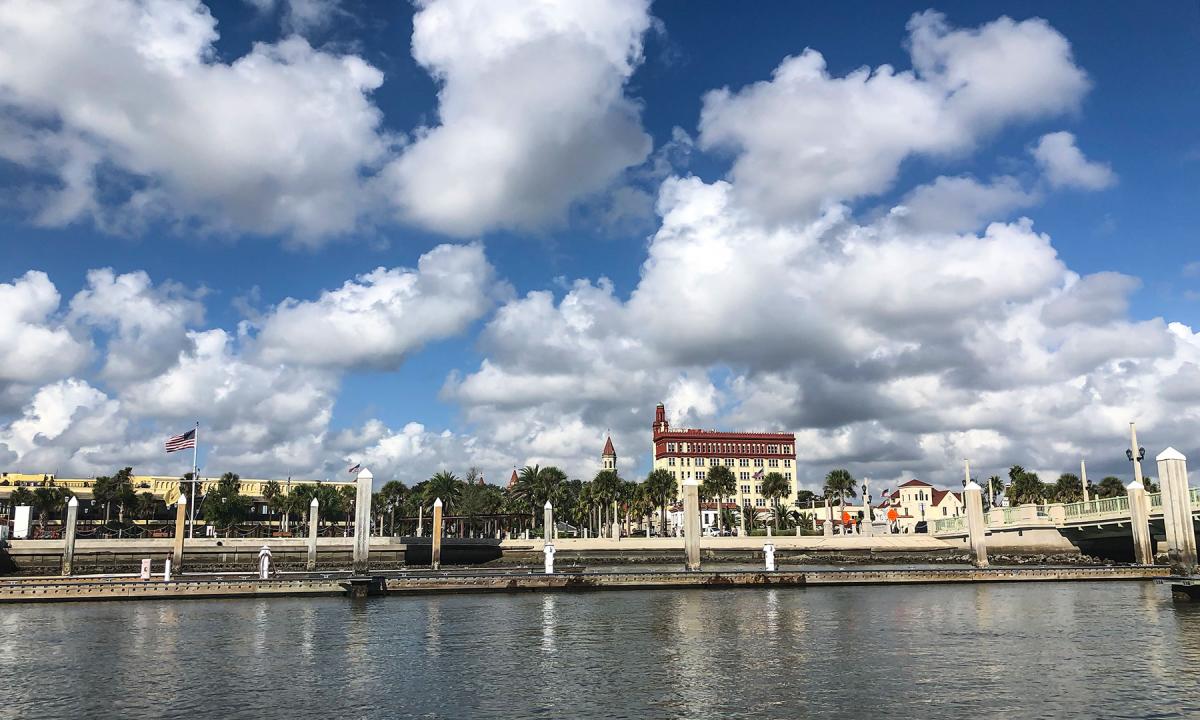 Going on a charter also gives you an opportunity to explore some beautiful scenery, especially those sunrise charters that leave early in the morning. And the waters around St. Augustine provide a spectacular view. There's the landmark Bridge of Lions, the Castillo de San Marcos, the Lighthouse, and even a fishing spot right near the Great Cross at the Mission Nombre de Dios. You may even see some other local wildlife such as birds, dolphins, and manatees.
8. They'll clean and fillet your fish for you.
And if they don't or they add an extra charge, then find another fisherman. A good charter will be happy to prepare your fish for you—it's all part of the package. That way you don't have to turn your stomach trying to cut apart the beautiful fish you've caught and turn it into delicious seafood. Just make sure you have a cooler and some ice to put them on until you get home.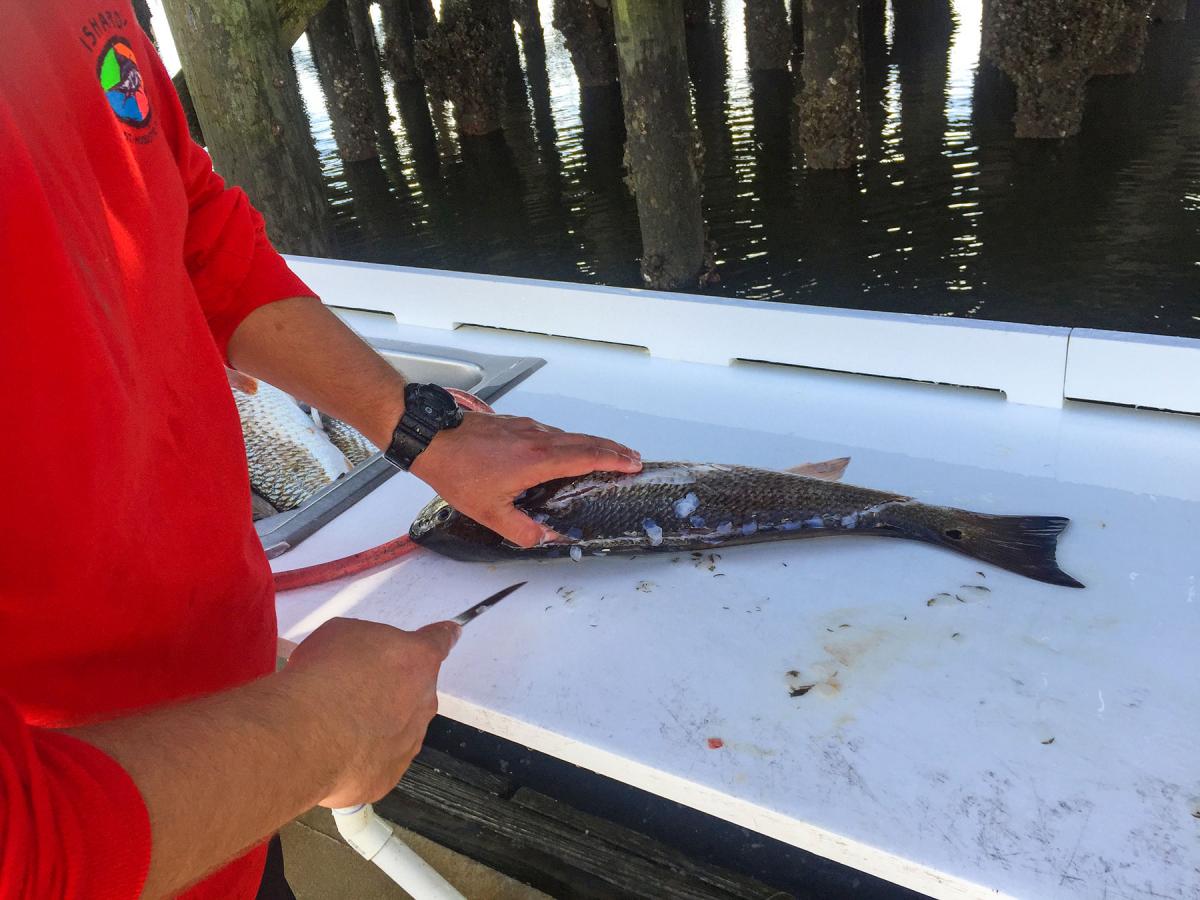 The right captain isn't just a lackey at your beck and call--they're a part of the experience with you, journeying to help you accomplish something new, and celebrating in your successes. Even though I was completely new to fishing, Captain Jacob never made me feel stupid or out of touch because of my lack of experience. On the contrary, he was excited to share something he's passionate about with me, and he effectively played his part in helping me catch my first fish. Fishing charters love introducing their lifestyle to people who are unfamiliar with it as much as they enjoy accompanying seasoned fishers.
If all this doesn't convince you to take the leap and book a fishing charter, then I don't know what will! It's one of the most Florida things you can experience while on vacation in the Sunshine State. Having made it through, I can tell you that it's a deeply satisfying feeling to eat something that you've caught with your own hands. The fish always tastes a whole lot better when you worked for it. Just make sure you have a vacation rental or kitchen-equipped room so you can actually enjoy it. And remember to thank your Captain!
Other Water Resources
* Boating Rentals and Charters