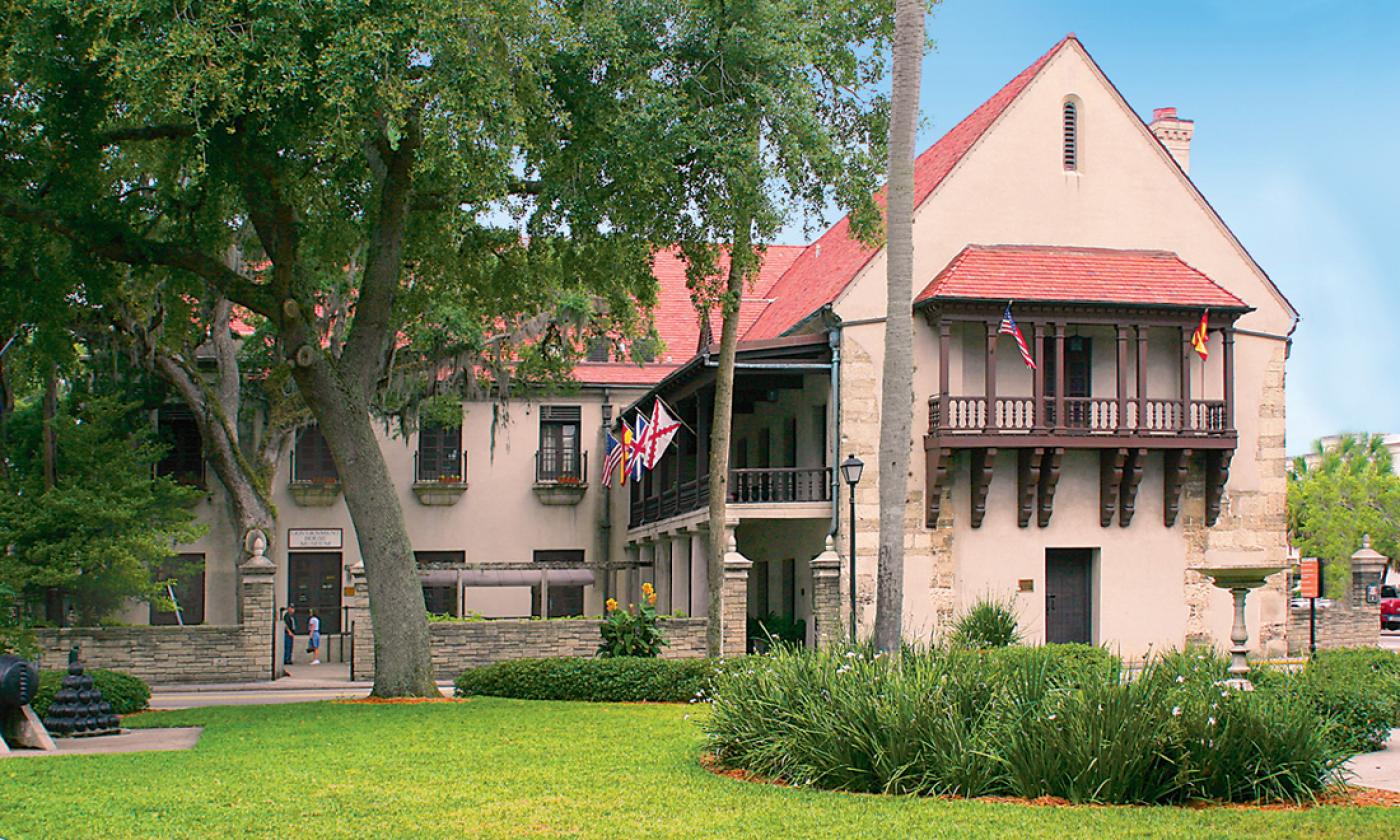 Free Things to Do in St. Augustine
What can you do at no or low-cost in St. Augustine? A whole lot, that's what.
There's no way around it, vacations can blow your budget. It starts with paying for a room, home, or campsite and moves on to meals out, tickets to events and attractions, and shopping. (There is always shopping.)
As someone who first came to St. Augustine to visit and then decided to stay (beware, that happens a lot), I've been able to sample most that St. Augustine has to offer in small bites over a couple of years and to enjoy the many low-cost activities found in and around the Ancient City.
If your visit has a firm end date and your vacation has a firm (or firm-ish) budget, first decide on where you want to spend your money. Is there a restaurant that you've heard about? Is one of your favorite performers playing at the Amphitheatre or at the Ponte Vedra Concert Hall during your stay? Would no visit near the ocean be complete without a charter fishing trip? Do the kids absolutely have to see and experience everything at the Alligator Farm, the chance to fight with pirates, or the horror found at the Medieval Torture Museum?
By all means, set aside the funds for the must-dos, and then plan to spend time enjoying the free and less costly things to do here in St. Augustine. I can pretty much guarantee that you'll find something everyone can enjoy. (Maybe not the same something, but vacations can be about sharing new experiences, right?)
Where to start —historic places, the great outdoors, or free events?
The Great Outdoors
This area was enticing to both the Timucuan Indians and the Spanish settlers due to access to the freshwater rivers, the Atlantic Ocean, and land that was (even just a bit) above the swamps and marshes.
More recently, despite St. Augustine's undeniable historic significance, the region certainly wouldn't be the tourist mecca it is today without our 42 miles of beaches. Therefore, it seems that activities in the great outdoors are a very good place to start.
The Great Outdoors: Beaches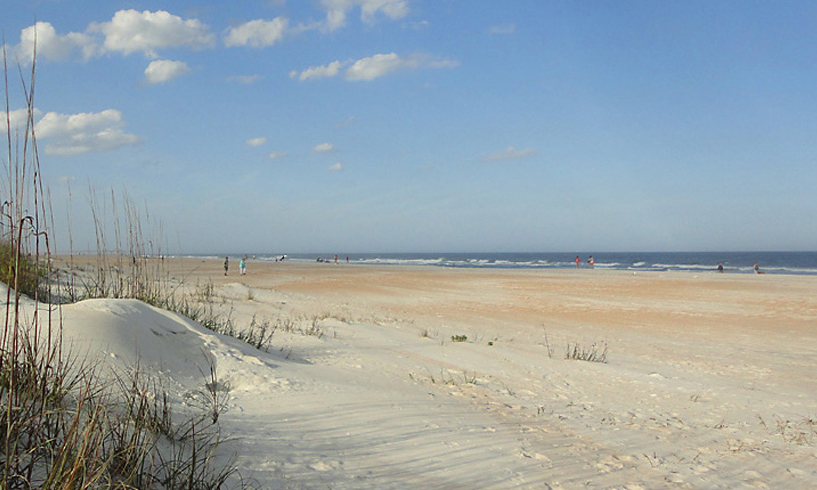 From Ponte Vedra Beach and heading south to Vilano, Anastasia State Park, St. Augustine Beach, Crescent Beach, and Washington Oaks State Park, all told there are more than 42 miles of beaches to enjoy. To the locals, each beach is unique, not simply where sand meets the sea but where each beachgoer finds their favorite spot for surfing, surf fishing, wading, sandcastle making, swimming, sunbathing, and walking.
Most of the beaches are under the auspices of the State of Florida or St. Johns County. Some have parking and entry fees, others have free lots, and a few may have legal parking on a nearby street. Except for the low cost of parking, a morning or afternoon (or full day) on the beach need not cost anything at all if you pack your own lunch and plenty of water and sunscreen. We locals are big on sunscreen, hats, and sunglasses. Don't leave home without them. We locals also appreciate the St Johns County Parks Department and have downloaded their "Reach the Beach" app, which is available for iOS and Android.
If you're coming by car and are planning on some significant beach time, I suggest you find room for towels, a cooler, sandcastle construction aids, and beach chairs. After all, nothing is cheaper than the things you already own. If that's not possible, most of those things and other beach gear are available to rent from these companies.
The Great Outdoors: Parks and Playgrounds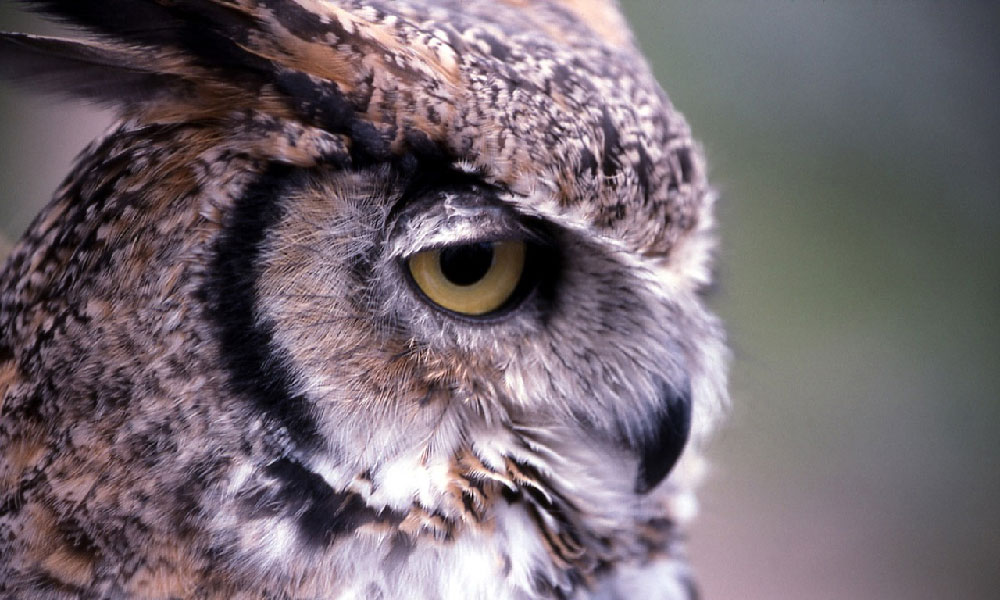 St. Augustine and the surrounding area have a wealth of parks that highlight our natural resources. Some are small city parks, like the Robert P. Hayling Freedom Park on the southern end of the historic Lincolnville district where the Matanzas and San Sebastian rivers meet. Others are huge, like the 76,000-acre Guana Tolomato Matanzas National Estuarine Research Reserve. (Yeah, it's a mouthful. Most of us just call it The GTM Reserve.) Check our events pages for their free monthly programs — except for the $3.00 per car parking fee.
In between are numerous city, county, and state parks, as well as areas managed by the St. Johns River Water Management District. Some require a fee for parking, but many are free and a number of them also offer access to St. Augustine's waterways. If you packed a kayak or paddleboard along with your beach gear and surfboard, you'll find plenty of free or low-cost places to launch.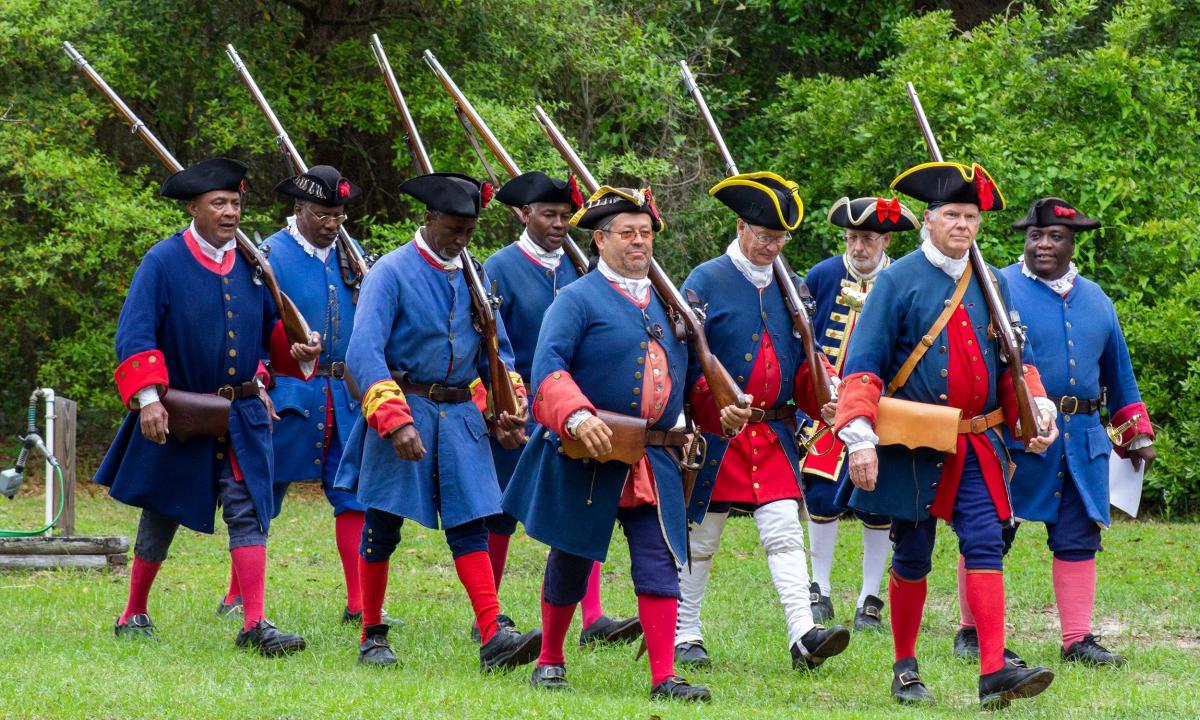 The federally operated Fort Matanzas National Monument is free, as is the very short ferry ride across the Matanzas River to the fort. St. Augustine's National Park, Castillo de San Marcos, is not free — unless someone in your party has a National Parks Senior Pass. In that case, that individual and three of their closest friends may enter at no cost. However, it is free to roam the extensive grounds around the Castillo, from the banks of the Matanzas to the extensive lawn surrounding the fort. It's a great place to let the kids run around a bit, and there are even hills — or as close to hills as you get in St. Augustine. Fort Mose, the first legally sanctioned free African American settlement, is free to visit. There is a $2.00 fee to enter their small museum. On the first Saturday of most months, Fort Mose holds a Militia Muster and Training that is open to the public. (Photo above.)
Want to provide more opportunities for the kids to let off a bit of steam? Grab a coffee and visit one of the many public playgrounds all over St. Augustine and the surrounding areas. One local favorite, Project Swing was recently renovated after 25 years of service. There is also a lovely playground in Lincolnville at Eddie Vickers Park, where you'll find a shaded picnic table, too. If your kids are too old for swings and teeter-totters and you were able to squeeze one or two skateboards (plus helmets and knee and elbow pads) into that full car, the Upchurch Skate Park on Anastasia Island and the Robert Laryn Skate Park at Treaty Park is both challenging and popular.
The kids can cool down back at St. Augustine Beach while you visit the St. Johns County Ocean Pier. Pier access costs $2.00, but the amenities on land are free and include a splash park and playground for the little ones and volleyball and bocce courts for those who are older.
Free Events and Attractions
Hot Tip: Every Free event listed on our website has the Big Green-No-Cost Seal of Approval. It looks like this: 

Whether you want to be inside or out, there are several free options for entertainment throughout the year. (Full disclosure: most of them are outside, but this is Florida.) Since you are a budget traveler, go directly to our events calendar. From there, you can pick your dates and where you plan to spend most of your time, peruse the list of events, and look for that Green-No-Cost Seal of Approval.
You'll find the Saturday Amphitheatre Farmers Market and the Wednesday Pier Farmers Market, which offer fresh, local foods, prepared hand-helds, crafts, and jewelry — and local musicians performing live music.
If you enjoyed some of the great outdoors listed above, the St. Johns County Parks Department and other organizations offer nature walks in the parks and strolls along the beach — most with a naturalist to tell you about the flora and fauna you're seeing. From Owl Prowls to Dolphin Sunset Beach Walks to visiting the historic coquina quarries on Anastasia Island, you'll find something fascinating to explore. There is no cost, but they often require pre-registration. (Make sure you pack binoculars!)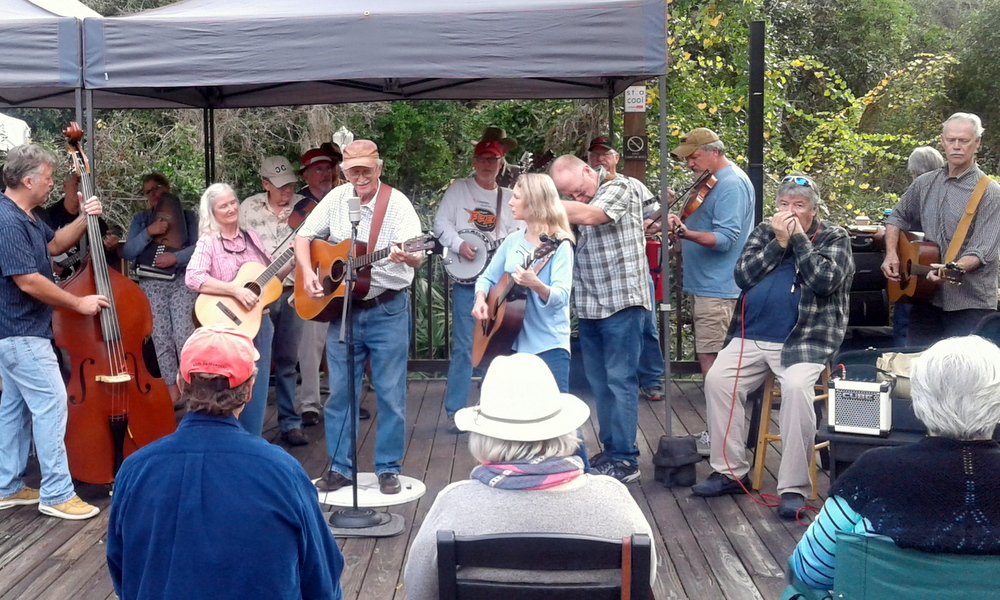 Throughout the year, it's easy to find live music performing outside for free. As I mentioned above, the Saturday Market at the Amphitheatre presents the "Free Rangers," an unorganized ensemble that plays bluegrass, country, and rock and somehow manages to sound like they've practiced.
Some of our most talented local musicians are frequently hired by organizations or shopping districts to perform in a particular area, enticing folks to shop in the stores and to dance on the sidewalk. In the summer and fall, musicians and groups are contracted to perform in weekly concerts at the Plaza de la Constitucion, and the St. Johns County Pier. Many of these events will be listed on our events calendar.
Two of our oldest cemeteries are open to the public for free tours on one day a month. Both the Tolomoto Cemetery and the Huguenot Cemetery offer tours on the third Saturday, from 11:00 a.m. to 2:00 p.m.
It costs nothing to see the fireworks on the Fourth of July and New Year's Eve, or to wander around and view the millions of lights during Nights of Lights. I could go on and on because St. Augustine events certainly do. Just check out this events calendar link — remember to look for that green seal — and enjoy.
Historic Sites
St. Augustine, AKA "Ancient City" and "Oldest City," has over fifty buildings and properties listed on the National Register of Historic Places. While some are ticketed, others present free tours and exhibits. And even if touring every site isn't within the budget, history buffs and those interested in old buildings will enjoy walking from one historic site to another, and stepping into the courtyards and gardens, when possible.
First, grab a map and saunter around the Historic Downtown and Lincolnville areas, where markers and signs provide insight into the folks who settled in St. Augustine and those who impacted her future.
The Government House, (the cover photo for this article) located at the head of the Plaza de la Constitución, always has an excellent historic exhibit and never has an entrance fee. (Pro Tip: They also have lovely, clean bathrooms. You are entirely welcome.) Travel up St. George Street for less than a block to the Peña-Peck House, which was built in 1750 by native coquina. Their tours are free, but they do request donations.
Three of the churches in the Historic Downtown area — Memorial Presbyterian, and the Cathedral Basilica — allow free tours. Memorial Presbyterian has guided tours on Fridays from 11:00 a.m. to 3:00 p.m. When there are no scheduled events, the Cathedral Basilica is open for viewing on Monday through Friday from 9:00 a.m. to 5:00 p.m.
The courtyard and much of the first two levels of the Alcazar Hotel (now home to St. Augustine's City Hall and the Lightner Museum) are open to the public at no cost. In addition to shops and two eateries, visitors can step inside the former hotel pool, once the country's largest indoor swimming pool.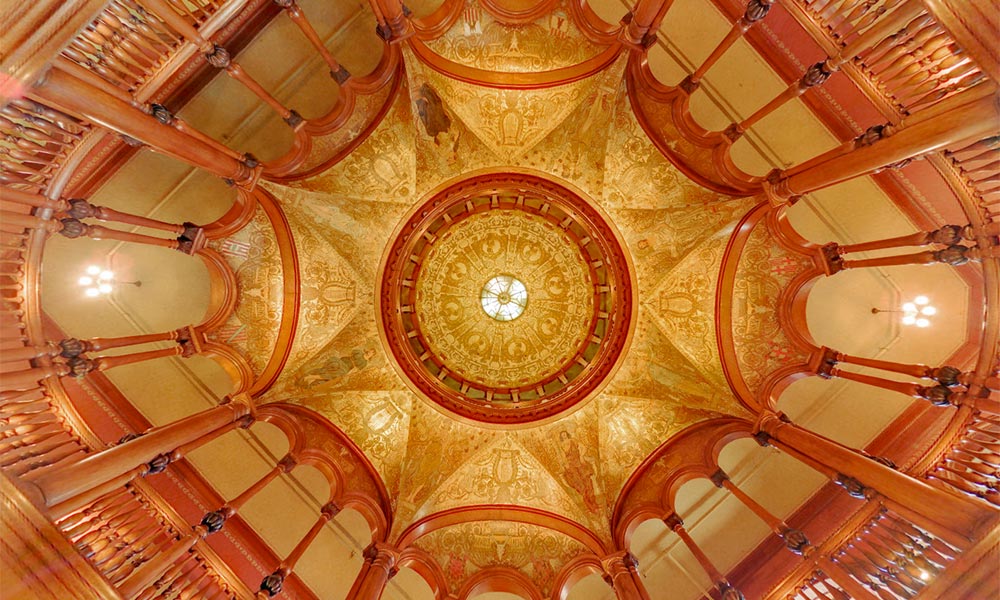 You'll find Flagler College across King Street from the Alcazar. Built as the Ponce de Leon Hotel in 1887, Flagler now has ticketed tours led by student history buffs. However, budget travelers are welcomed in their courtyard and breathtaking entry rotunda. Do not miss it.
And there's more! The Father O'Reilly House Museum, the St. Photios Shrine, and The Shrine of Our Lady of Le Leche at Mission Nombre de Dios are all free to visit. The mission, located on San Marco, has free parking and several historic sites and archeological sites on the property.
Pro Tip: Open our directory of historical sites and then open the ones of interest to see which have a fee. The free ones will have that helpful Green-No-Cost Seal of Approval stating "Free Entry."
Other Free and Low-Cost Ideas
This catch-all category contains great things to do for everyone, from sampling wine and spirits to playing a round of mini-golf on the waterfront. Not all are totally free, but they are low-cost — and many have some tie-in with history, as well. St. Augustine is like that.
Like art? St. Augustine boasts many galleries and all of them welcome visitors. I also strongly suggest that you set aside time to visit the St. Augustine Art Association. Founded in 1924 and dedicated to promoting artists and the arts, this association's gallery offers numerous exhibits throughout the year.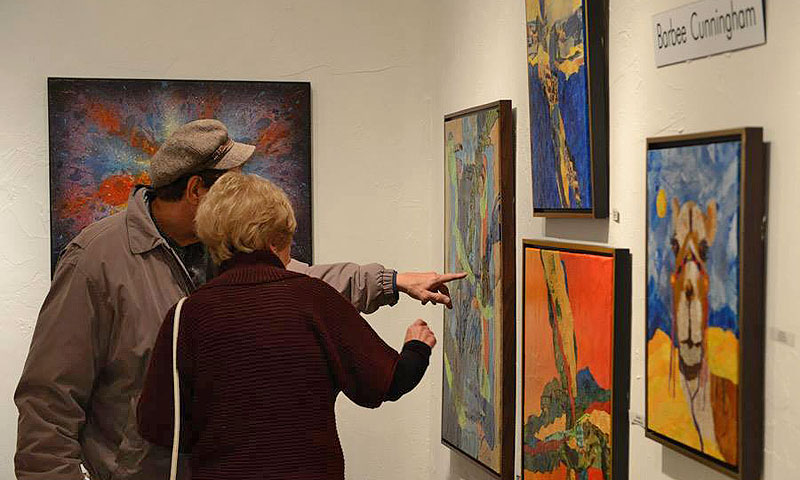 On the First Friday of each month, many of the galleries in St. Augustine invite visitors to view their art, sample a bit of food and drink, and even meet with the artists. They also provide a free shuttle service to the First Friday galleries. All you have to do is pick up a sticker from any participating gallery.
Like tastings? The St. Augustine Distillery offers free tours and tastings of their locally-made spirits, as do the San Sebastian Winery and City Gate Distillery. Of course, these could be expensive stops should you decide to purchase after the tour. Don't say I didn't warn you.
Like shopping? I did warn you, there's always shopping and at every price point imaginable. Like any tourist town, savvy budget travelers can find lower-cost souvenirs from historic postcards to pirate eye patches. Because edibles are necessary and therefore always in the budget, take home a taste of St. Augustine in the form of datil pepper sauce, spirits, wine, chocolate, or a growler from your new favorite brewpub.
Those who have budgeted more can find everything from jewelry to clothing to art to surf gear. As for where to shop? Start in the Historic Downtown, take in the shops at Uptown, and the shops at the City of St. Augustine Beach on Anastasia. One word of caution, how much you purchase may be subject to how much you packed in that car in the first place, but I'm sure you'll be able to find room for a few, carefully curated items.
And there you have it — St. Augustine on a budget with many free and low-cost things to enjoy. We hope you'll have such a good time that you'll come back again and again, sampling something new every time. St. Augustine is worth it.