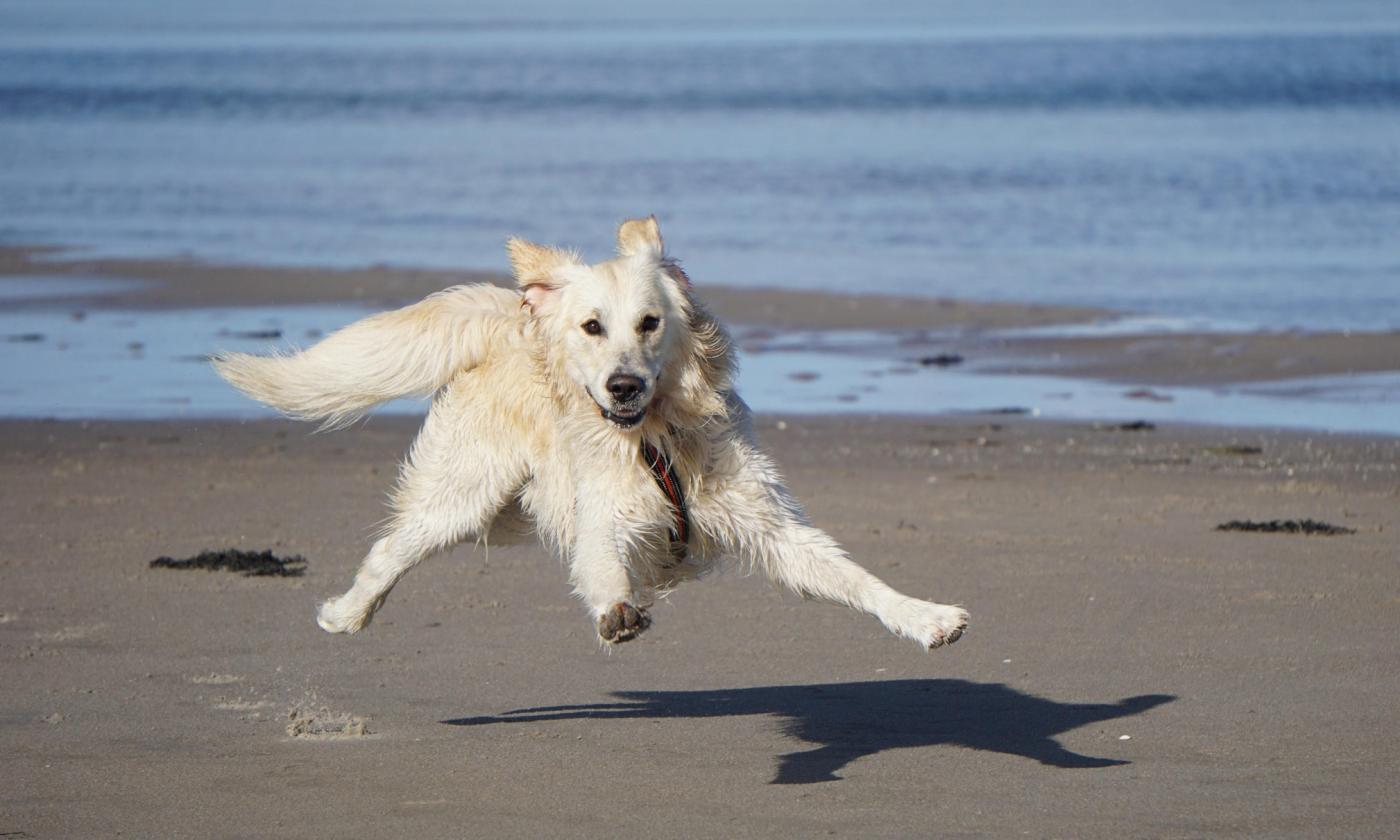 Why Your Dog Wants to Move to St. Augustine
With so many dog-friendly things to do, St. Johns County is paws-i-tively dog paradise.
It's said, "The journey of life is sweeter when traveled with your dog." It's an anonymous quote, but anyone with a four-legged kid knows leashing up and hitting the road is one of life's greatest joys. And, if you're considering moving or have recently moved to St. Johns County, then you've entered absolute "paw-i-dise." For those looking for specific information, feel free to use the links below.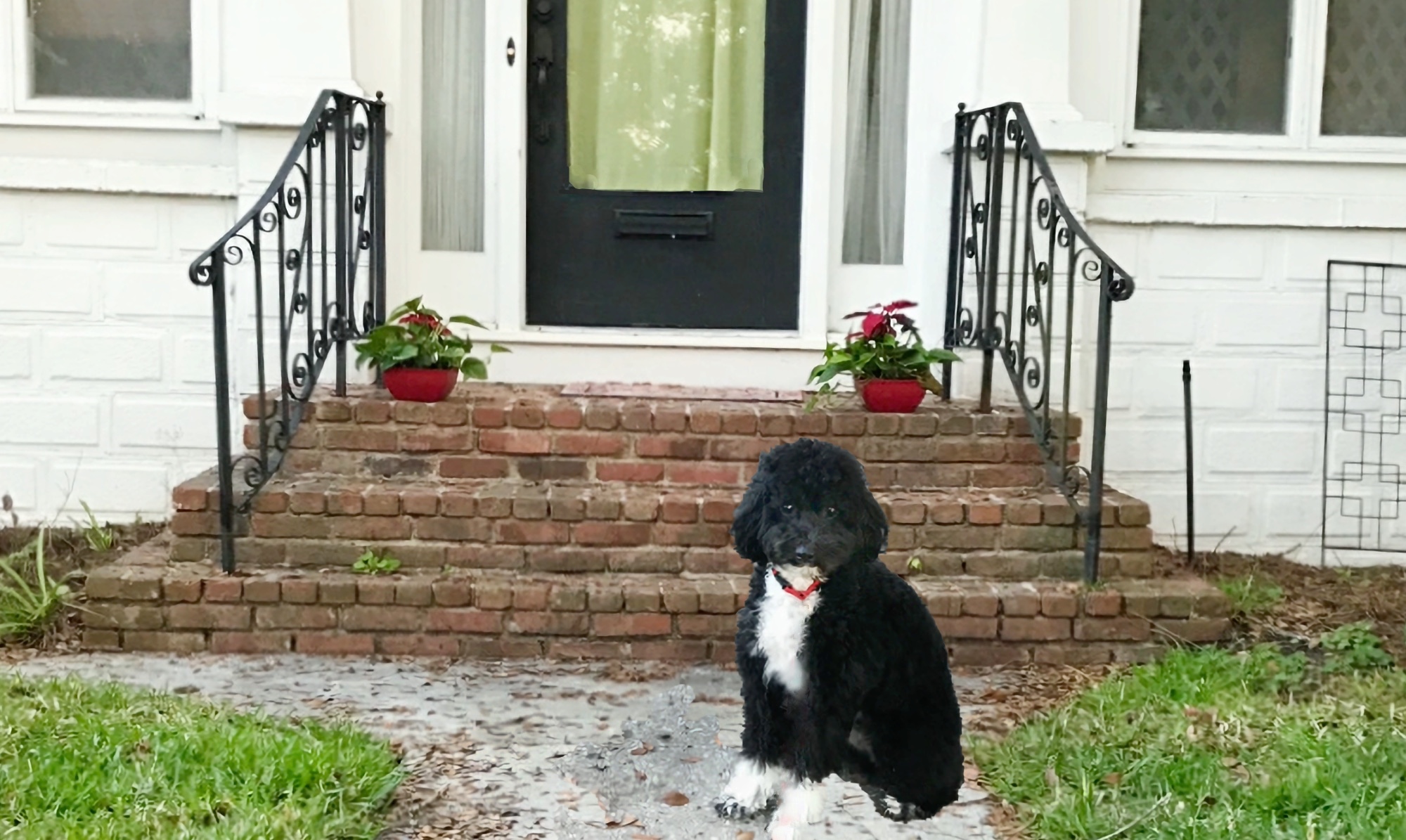 Health Vaccination Requirements
Before you and your best friend begin marking dog-friendly territories in St. Johns County, you'll need to tick off finding a veterinarian and having your pet fully vaccinated. Here's a list of recommended vaccinations. The first four are state-mandated.
Rabies
Canine distemper
Parvovirus*
Canine hepatitis (Adenovirus)
Parainfluenza
Leptospirosis
Bordetella
Roundworms
Hookworms
Leash Law & Microchipping
As a dog parent safety comes first, so the county makes the leash laws simple: outside your home your dog (and your cat) must be kept on a leash, and the leash can't be more than 10 feet long. Of course, going leash-less is allowed in dog parks.
Once you see lost dog statistics, you understand why microchipping is also highly recommended. So lap this up: only about 22% of lost dogs entering animal shelters are reunited with their families. However, the return-to-owner rate for microchipped dogs is more than 52% (this is a 238% increase). For a complete understanding of Florida's dog ownership laws and ordinances, start here. For leash laws and FAQs about pet ownership specific to St. Johns County, visit St. Johns County's Animal Control site, which includes comprehensive information on adoptions, rescues, pet-friendly shelters, and animal welfare.
St. Johns County has three major no-kill rescue centers for dogs, cats, and other species: 
Many of these non-profit organizations also have resale stores.
Now you have a pet that is healthy, legal, and happily living with you in your new home in St. Johns County. It's playtime! Let's dig into dog-friendly activities and places to romp with your dog.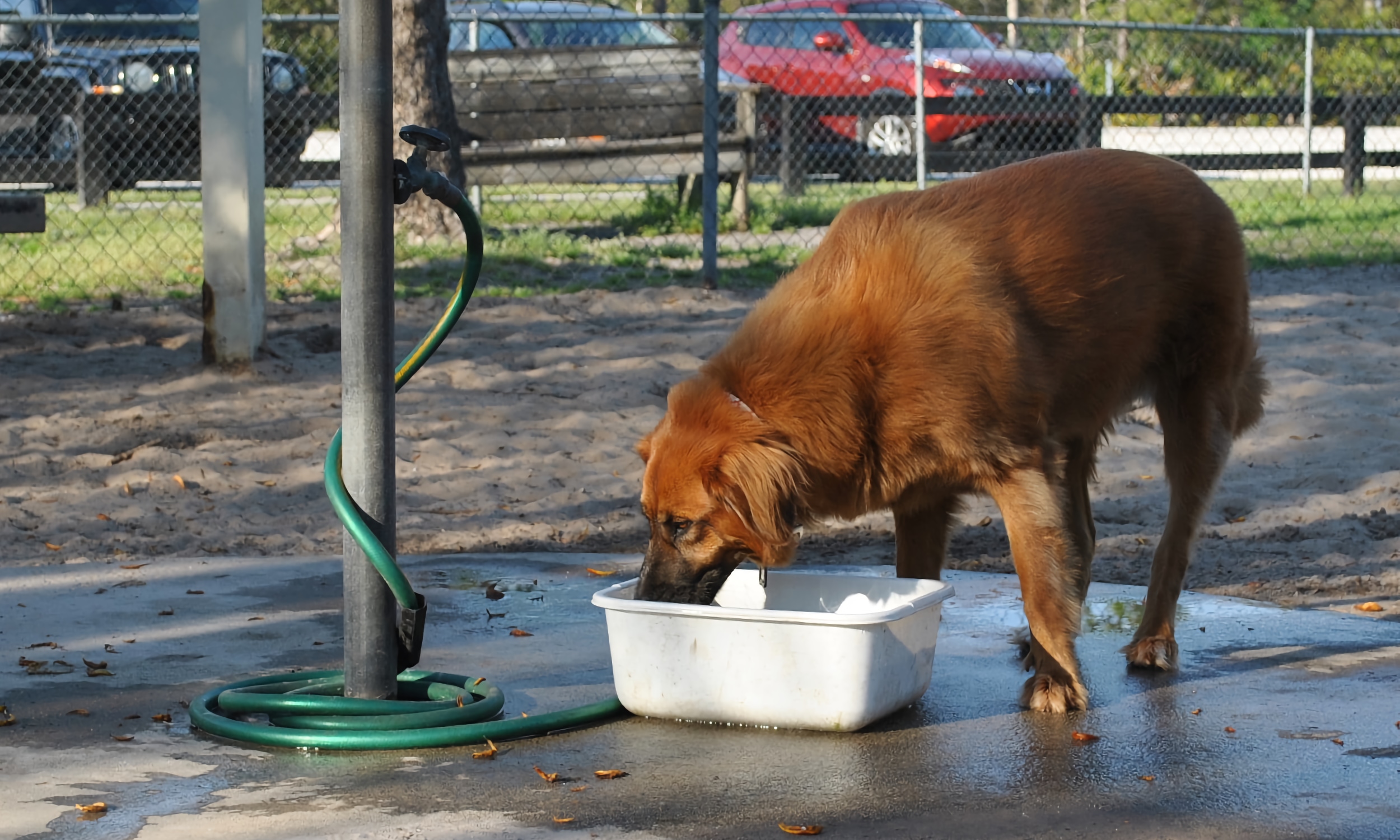 Dog Parks
Anyone who lives in St. Johns County knows there's not enough time to see or do everything the area offers, so I recommend a doggy bucket list. Mine begins with, what else, dog parks. The dog parks listed below offer the security of fenced-in play spaces, and although your dog can go leash-less in the this spaces, all parks enforce strict leash rules when your pup is in other park areas. 
Here's a bite of information on two of these parks that are top dog for me and my pooch. Paws Dog Park at Treaty Park offers open and shaded areas to wander with a leash, as well as two large fenced areas (one for small dogs and the other for large dogs) for unrestricted play. The Paws Dog Park at Davis Park Complex also has two separate areas for small and large dogs, and they even have a dog wash station.
At the tail end of this, I'd be remiss not to mention that many new housing communities now offer dog parks as part of their amenities.
Dog-Friendly Beaches & Preserves
All state and St. Johns County beaches welcome leashed dogs, and most of our county beaches provide doggy bags and receptacles at beach entrances and in parking lots. Be sure to bring a few extra bags with you on your beach outing because leaving dog waste in the sand is considered littering and you could be fined. Plus, many of the following beaches provide shower areas for cleaning fur and purifying paws. One important note: Anastasia State Park allows dogs on trails and in camping areas, but dogs are not allowed on the park's beach.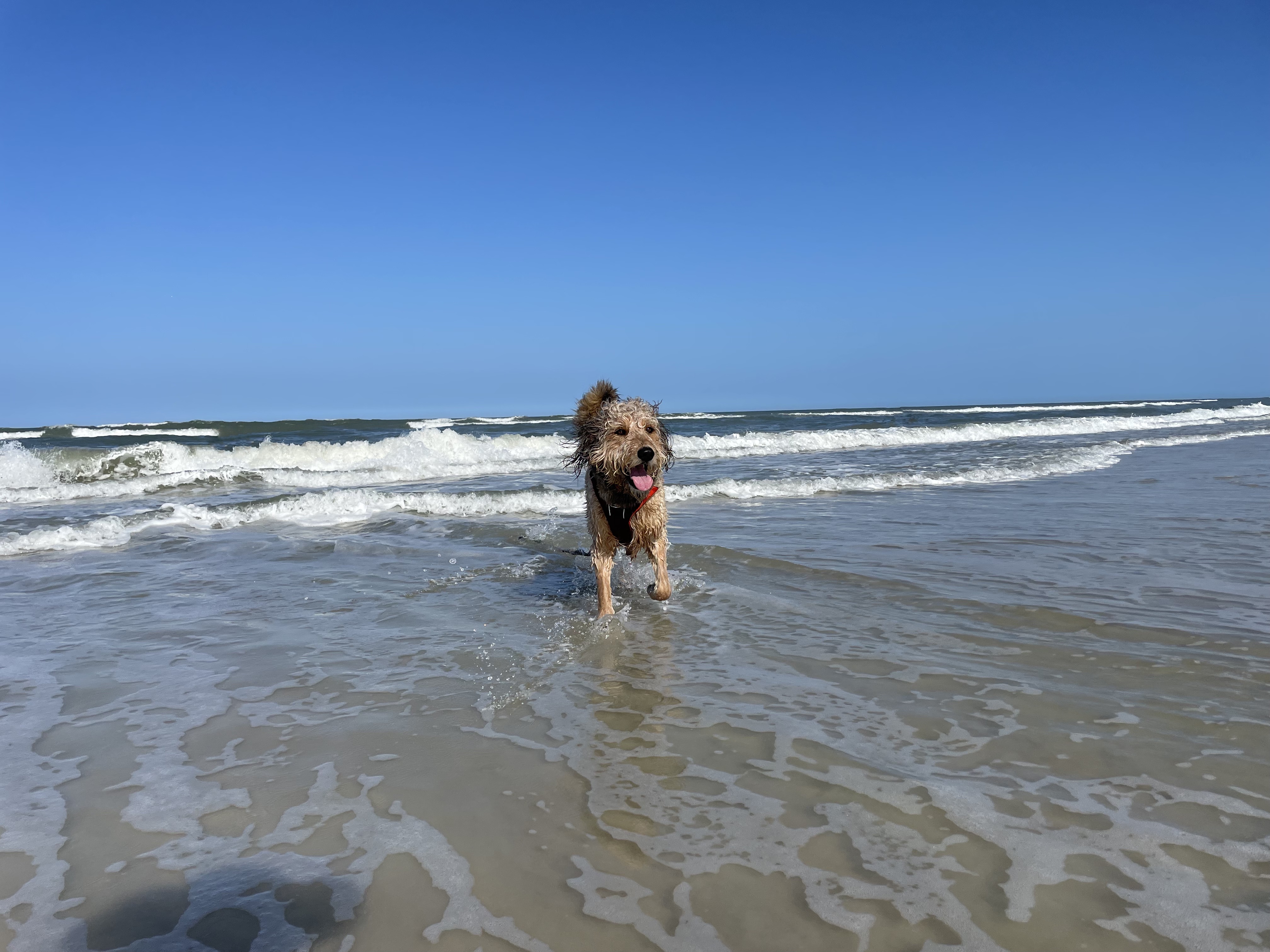 Dog-Friendly Parks & Recreation Areas
St. Johns County and city parks and recreation areas are Fido-friendly. From Riverfront Park, with its tree-lined paved paths that meander along the St. Johns River, to hiking trails in the Guana River Wildlife Management Area, there's no shortage of beautiful trails and green spaces. Even a park like St. Francis Park, across from the St. Francis Inn in historic St. Augustine, offers a small but lovely place to share time with your dog. Another park to consider is Alpine Groves Park in northern St. Johns County. This picturesque park sits on the St. Johns River and offers towering oak trails and open space for you and your pup to play or watch sunsets on the river.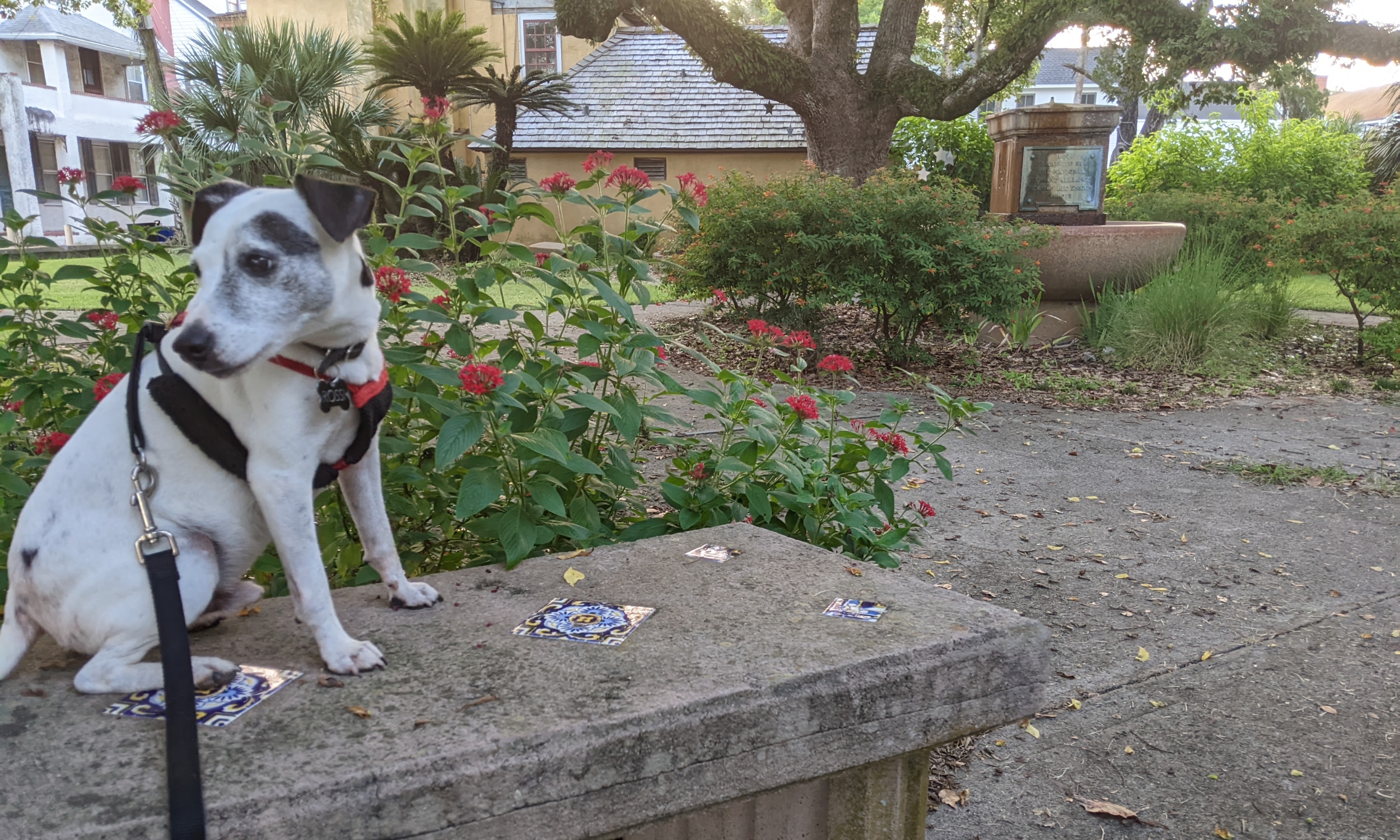 The Guana State Park system boasts 10 miles of wide, tree-canopied trails perfect for escaping Florida's heat. Add in a variety of habitats including several beach and estuary access points and this may become your go-to dog spot. Expect to see plenty of wildlife, so keep Fido close and on a leash.
Located off US 1, Palencia Park sits at the entrance of the Palencia housing community. Many visitors mistakenly believe this is a residents-only park, but locals in the know understand this is a St. Johns County park gem. There's plenty of green space and well-maintained tree covered trails designed with your dog in mind. Collier-Blocker-Puryear Park, located in West St. Augustine, offers plenty of open space to play fetch. Go here to see all county parks and what they offer our four-legged friends. Finally, similar to area beaches, all St. Johns County and city parks allow dogs with four stipulations:
Dogs are not allowed on any sports fields.
Leashes must not be longer than10 feet.
You must dispose of your dog's waste.
Your dog must be well behaved.
Pet-Friendly Businesses
Whether you're looking for the perfect pet grooming business, your dog needs time with canine friends at a doggie day care, or you just need a reliable dog walker, St. Johns County offers many options and locations.
Places That Love Your Pup
One thing is certain about my dog, he loves to go and he's always reminding me that anything is paw-ssible. St. Augustine's historic area is a great place to wander with your best friend and even better if your best friend is your dog. Numerous spots in and around St. George Street provide water bowls - including the "Pup Pub" at Ann O'Malley's, plus many local coffee shops love to share pup cups. Keep in mind, all the below dog-friendly spots require that your dog is well-behaved and kept on leash.
If you're up for an adventure, check out A Ghostly Encounter or the Spanish Military Hospital. These spooky, but highly informational tours will raise the fur on your head as you learn about all things St. Augustine macabre.
Want to get your dog's paws wet, while you take in a bit of nature? St. Augustine Eco Tours invites you and your dog onboard to see everything from dolphins and bald eagles, to jellyfish and manatees. The company offers various tours and vessels, so call ahead for more information.
Another pup-friendly historic site is the St. Augustine Lighthouse and Museum located on Anastasia Island. Although your dog can't climb to the top of the lighthouse, there's oak covered trails, outdoor ranger-led educational demonstrations, picnic tables, and plenty of space to romp and roll.
Want to get a new leash on life? Explore the Fountain of Youth Archaeological Park. With 15-acres situated on beautiful waterfront, this historical attraction even lets you and your hound sip the elixir of youth.
Dog-Friendly Restaurants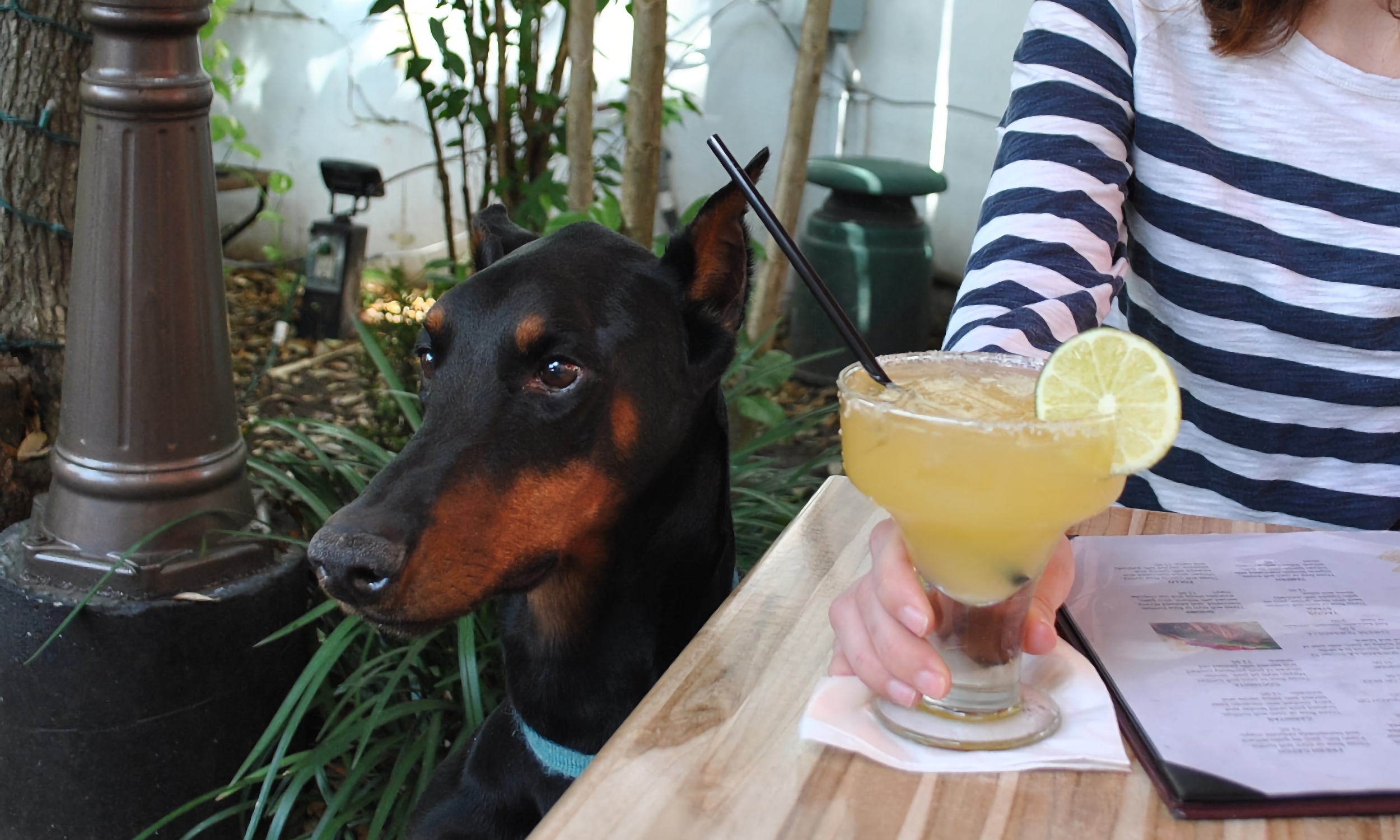 Henry Wheeler Shaw said, "Hounds follow those who feed them" and as a dog owner you know the quickest way to your hound's heart is through its stomach.This brings us to restaurants, cafe's, and pubs that welcome dogs. The list is long, more than 107 and growing, so the best way to ensure you and your dog have a great dining experience is to call to begin your search for restaurants that welcome canine companions.
Keep in mind, restaurants must follow current state and local laws around doggy dining, but bare-bones most dog welcoming establishments do provide a space for your dog and a cool drink. Also, all dog-friendly restaurants require that your pup is a "good dog" aka displays no aggressive or out-of-control behaviors. With this in mind, nothing goes better than a dog and great wine and at San Sebastian Winery they let you tag along with your well-behaved dog during their tours and tastings.
Finally, if you're researching living in or have recently relocated to St. Johns County, you can now check it off as a dog-friendly place to live. And, if there's anything that wasn't covered here, or you need additional information, let us know. VisitSt.Augustine.com-Relocation wants to make this your site for all things St. Johns County. And remember, "Be the person your dog thinks you are." - C.J. Frick.