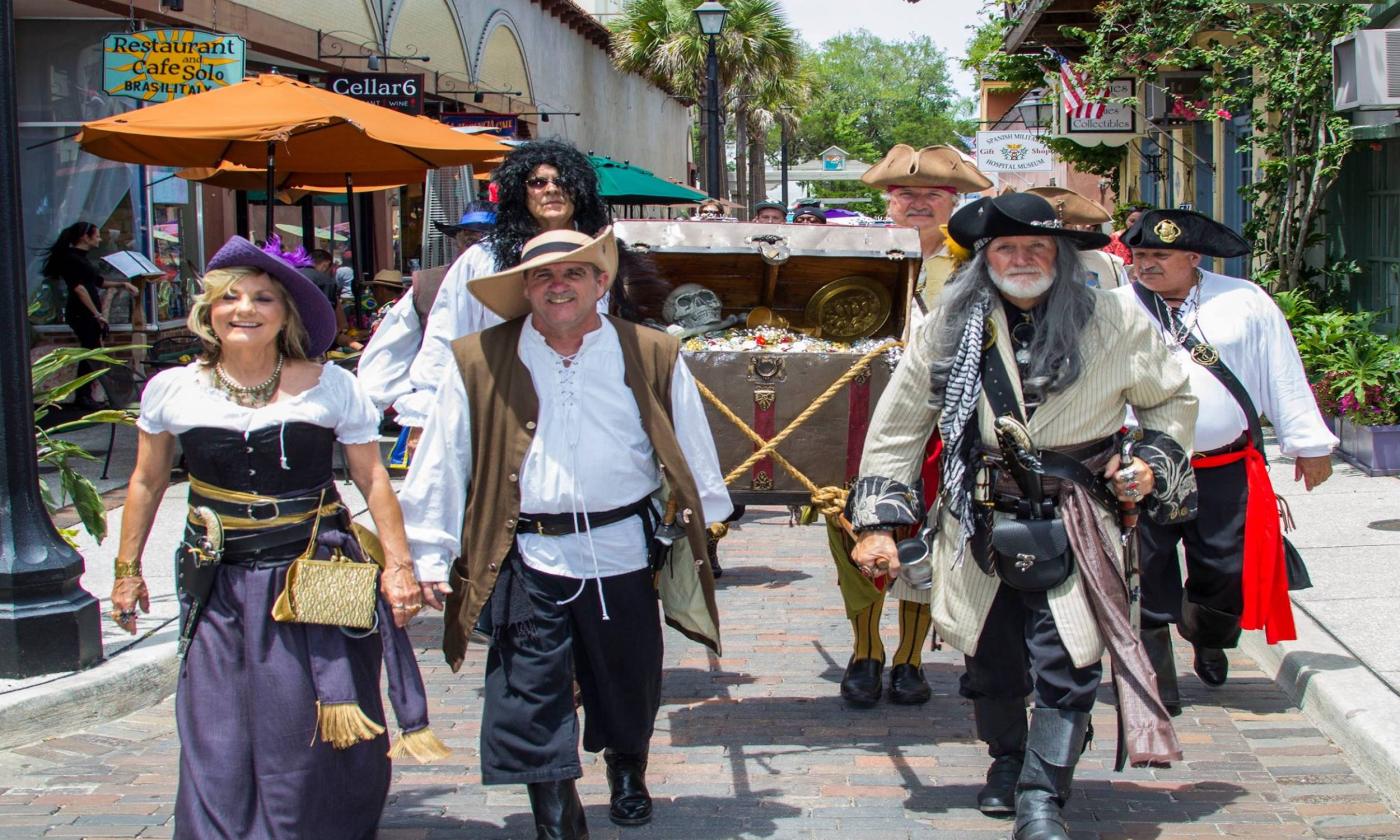 What is Romanza?
Discover a love of all things cultural in St. Augustine with Romanza.
With the amount of history in St. Augustine it's only fitting for there to be a fun way to involve the community and visitors, and Romanza does just that. If you are familiar with St. Augustine you may have heard of Romanza before and been a bit confused about what Romanza actually is. Well I'm here with answers!
"Romanza" is a word from both the Spanish and Italian language meaning romance. The not-for-profit organization in St. Augustine called Romanza blends the two translations for a "love of all things cultural" (cuisine, the arts, creativity, heritage). The Romanza events offer informative cultural experiences throughout the year.
Their main event is the Romanza Festivale held from April 28th through May 14th this year. The Romanza Festivale will be two weeks of concerts, plays, lectures, tours, street fairs, and other festivities. To get a glimpse of it all, check out the calendar for details about individual events produced by Romanza.
In the past, there have been discounted sightseeing tours over the course of the festival. Dog lovers were happy to see the pet friendly options, too. With three dogs myself I loved the Bone Appetit tour, and the St. Augustine Pup Tour! There was also a Luncheon and Fashion Show at the Rain Tree, pets weren't welcome to that one though.
The part I didn't want to miss one year was the Romanza Parade. The parade started at the City Gates and ended on Aviles Street. I loved seeing St. Augustine's royal family in their crowns and beautiful regal attire walking down the cobblestone streets. Seeing them gives you a real visual of how long St. Augustine has been here. There were also painters, live music and open houses at the art galleries, shops and restaurants on Aviles Street, so the after-parade was fun too.
One of the all-time favorite headlining shows for the Romanza Festivale was the Ray Charles Tribute Show featuring Frank Rondell. This show was a part of the St. Augustine 450th Commemoration segment Journey, recognizing the 50th anniversary of the Civil Rights Act. Gospel Grammy Nominee Troy Sneed was also performing at  the Romanza Festivale that year.
If you have heard of the Celtic Music & Heritage Festival or the St. Patrick's Day Parade you know of another Romanza event. Romanza also hosts mixers full of culture and arts which are open to the public, have no cover and do not require reservations. Check their calendar for locations.
Highlights from last year's celebration included the Yael & Gabriel Latin and Gypsy Flamenco performance, the main stage show, Dance Kaleidoscope, and the closing event: 'Broadway, The Tunes We Love'. For this year's events, check our calendar section.
If you have any interest in St. Augustine's culture consider visiting for a Romanza event soon. Everyone who is a part of the organization clearly has a true love for the Nation's Oldest City and they want to share the Romanza with you!
Local St. Augustine blogger Meaghan Alvarado is a Flagler College graduate who writes on many topics ranging from fashion and food to crafts and local St. Augustine happenings. Check back here at Augustine.com regularly to see the great events and activities Meaghan will be writing about next, and check out her personal blog at http://justmeaghan.com/. 
This article was updated with 2023 information.