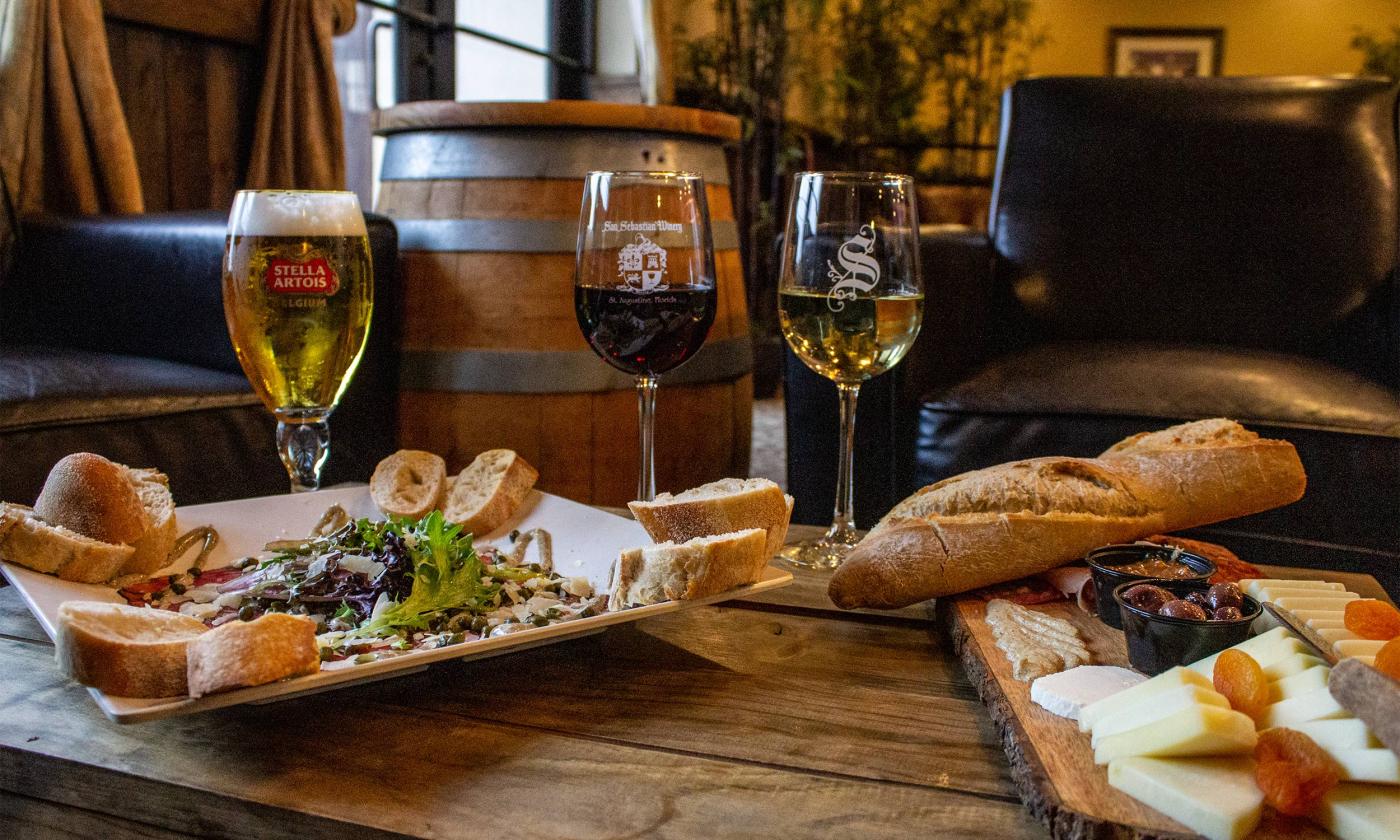 Wineries and Wine Tastings in St. Augustine
Wine time is (almost) all the time in historic downtown St. Augustine.
Once upon a time, St. Augustine was known for its history and beaches. Then the distilleries and the breweries and the gastropubs moved in making the history and beaches even more fun.
Then came the wine. As a local I try to forget that the wine is wonderful and always flowing in and around historic downtown as all my free time (and my paychecks) could go to the local wine folks if I'm not careful.
So without further ado, I present a week of wine tasting …
Tuesday - Carrera Wine Cellar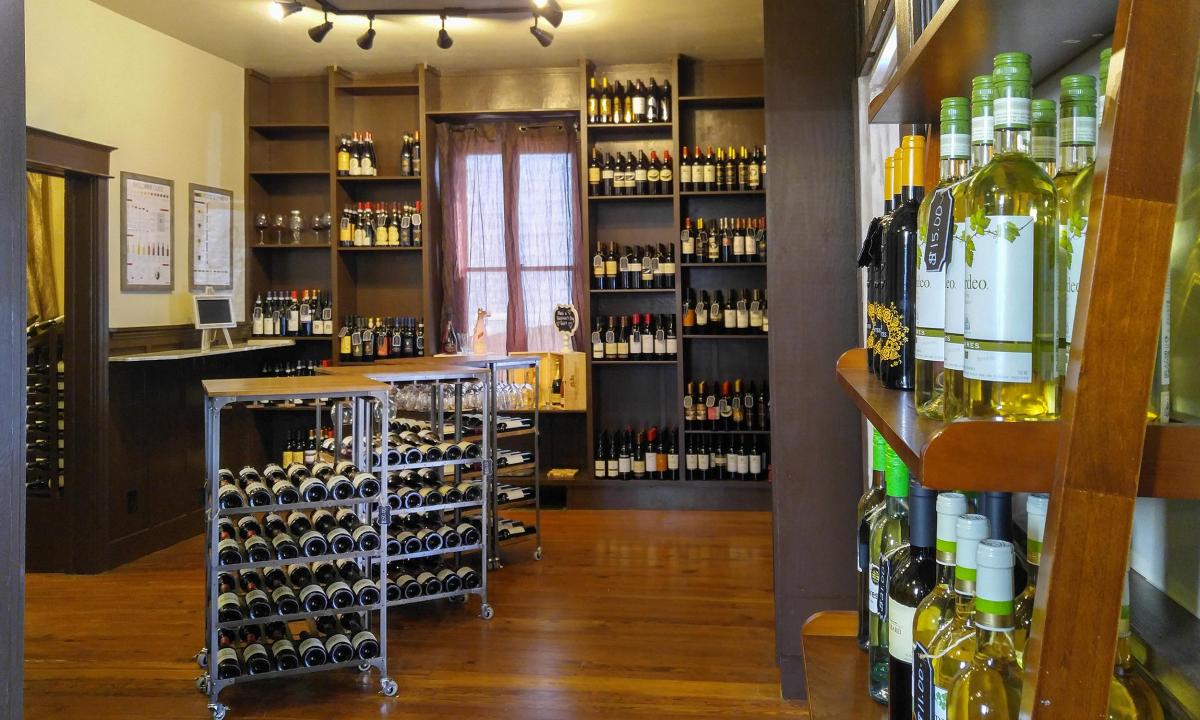 Carrera Wine Cellar is where wine geeks thrive. Not only can you taste wine and buy wine, but you can participate in blind wine tastings and wine classes! Plus, there's "Wall of Goodies" which features things that go with wine so your at-home tastings are all the more fun.
This is the place where you go to have a fully immersive wine experience that you won't ever forget. Afterwards you can load up on souvenirs for you and your friends, so you can host your own Carrera Wine Night. (Make sure you send me an invitation.)
Wednesday - Casa de Vino 57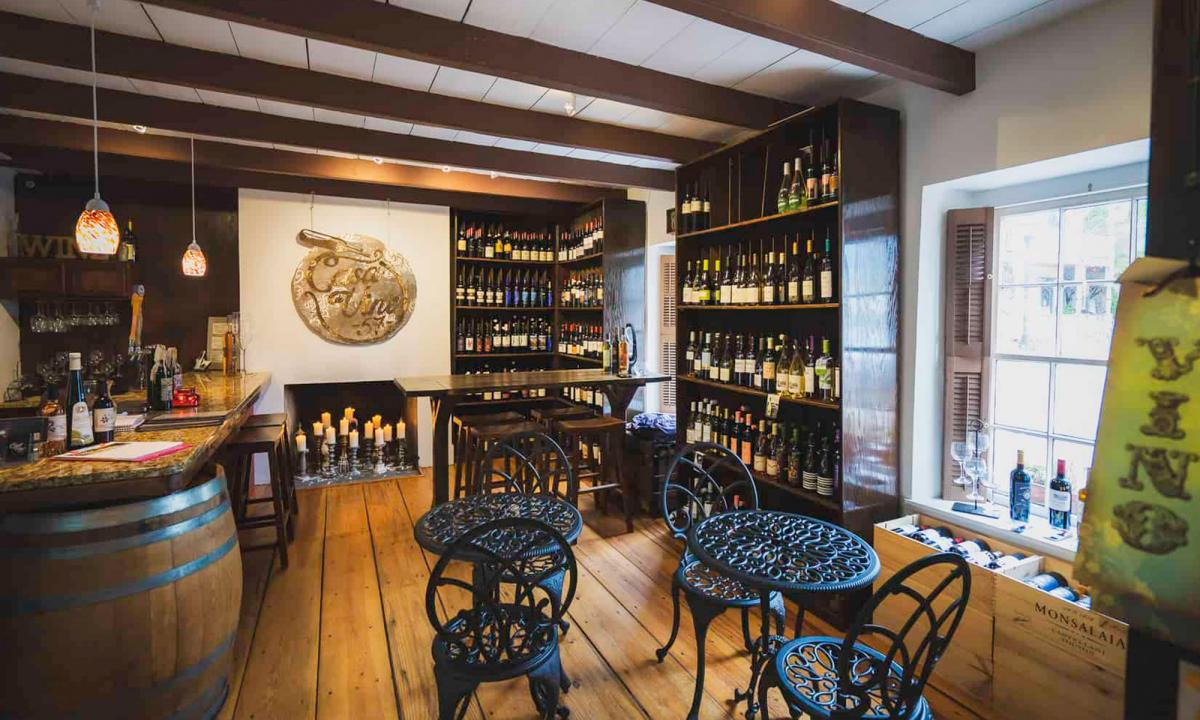 Casa de Vino 57 invites guests to "enjoy a bottle of wine, cheese, and charcuterie, and some music nestled in a secluded courtyard in the heart of downtown St. Augustine." And I can tell you that I've been doing this since before the winery even officially opened to the public. And every time I do so, it's my favorite night of the week.
There's something really special about Casa de Vino that goes way beyond the wine and cheese. It's partly because owner, Patti Pipho Southard, has been known to sit with guests to discuss the winery's latest delivery. It's also partly because Casa de Vino's back yard is one of the most gorgeous - and hidden - gems in historic downtown. When you're back there under the stars with a cool breeze, a glass of chardonnay, a perfect cheese pairing while listening to local favorite, Jolie, sing it's as if you've been transported to a little private oasis.
Thursday - Gifted Cork & Gourmet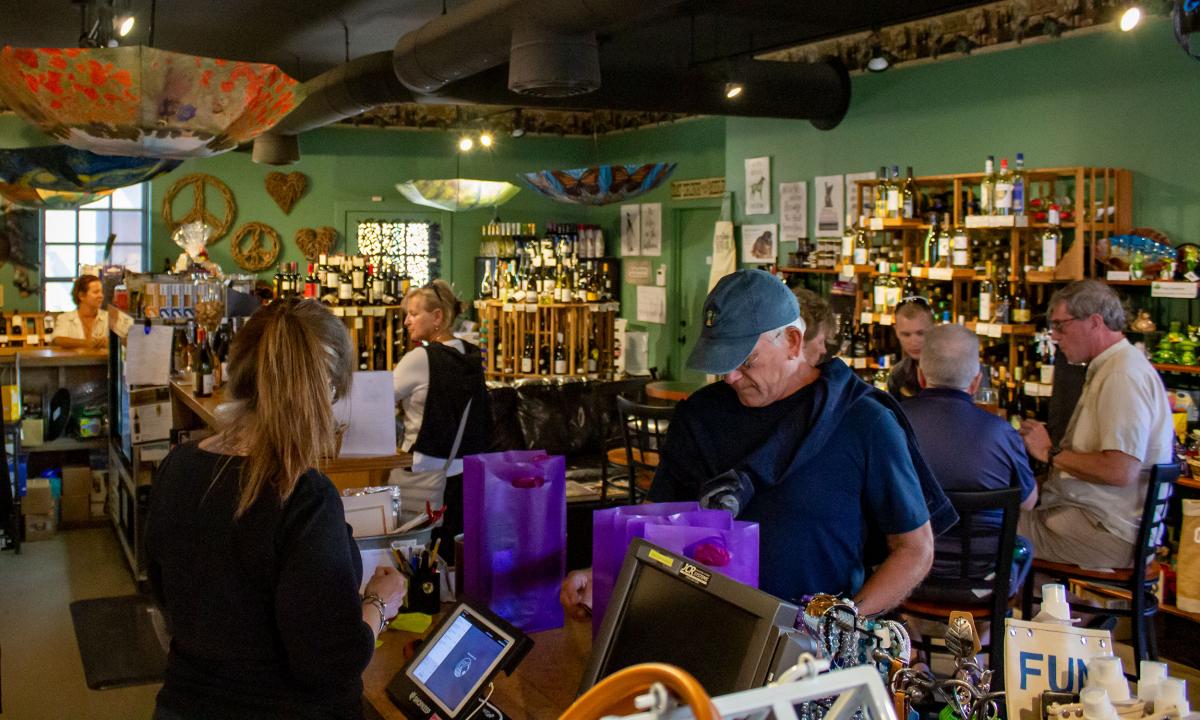 Dedicated to wine and gifts that "stretch the imagination and please the palate," Gifted Cork & Gourmet carries more than 450 wine labels! Plus, every afternoon Gifted Cork hosts a wine tasting -- representing their monthly theme - for only $5!! And, wine tasters can purchase the souvenir glass for only $2!!! (Can you guess what kind of wine glasses are all over my house?) Oh and did I mention that wines by the glass are $2 off during the 4 to 6 p.m. happy hours from Monday to Thursday?
And here's the other thing … the "gourmet" part of Gifted Cork and Gourmet means cheese and lots of it. The shop has the best selection of craft cheese in historic downtown with 35 types from around the world on display in the five-foot cheese case. For only $5 you can taste six cheeses, for $15 you can take a cheese box to go!
Friday - The Drunken Horse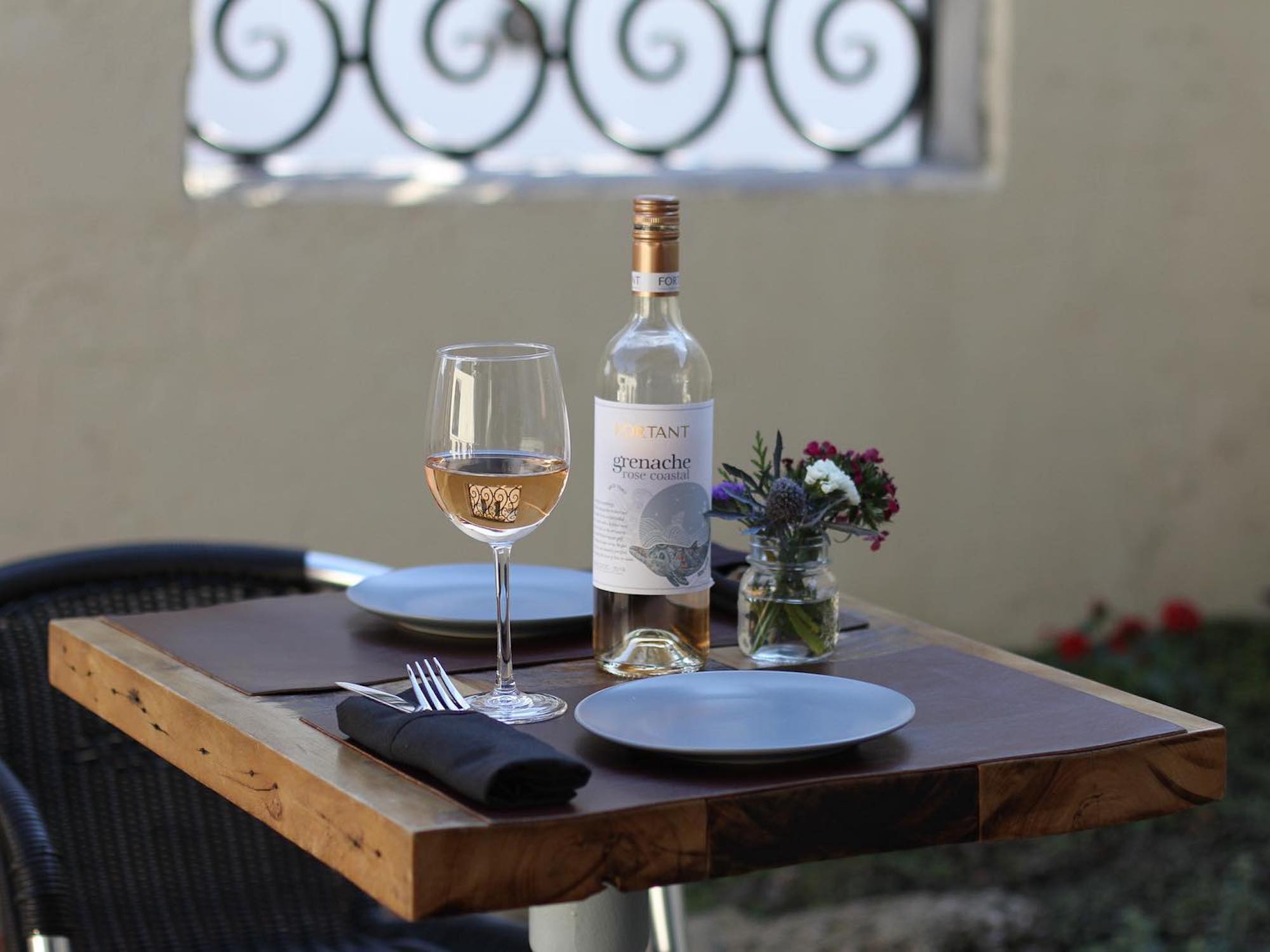 Love looking at wine collections before tasting? Grab a seat at The Drunken Horse's bar where you can admire the extensive wine collection. A French restaurant originating in New York City, The Drunken Horse is known for its charcuterie boards and its wine list. Featuring reds, whites, rosés, ports, and sparkling wines, this is a wine lover's dream for Friday Happy Hour (or any other day as it's open seven days a week).
You can also enjoy the front or back patios making each visit a different experience - based on seat location and wine selection. No matter where you sit, or what you taste, you'll feel like you took a little trip across the pond. J'aime la France!
Saturday - San Sebastian Winery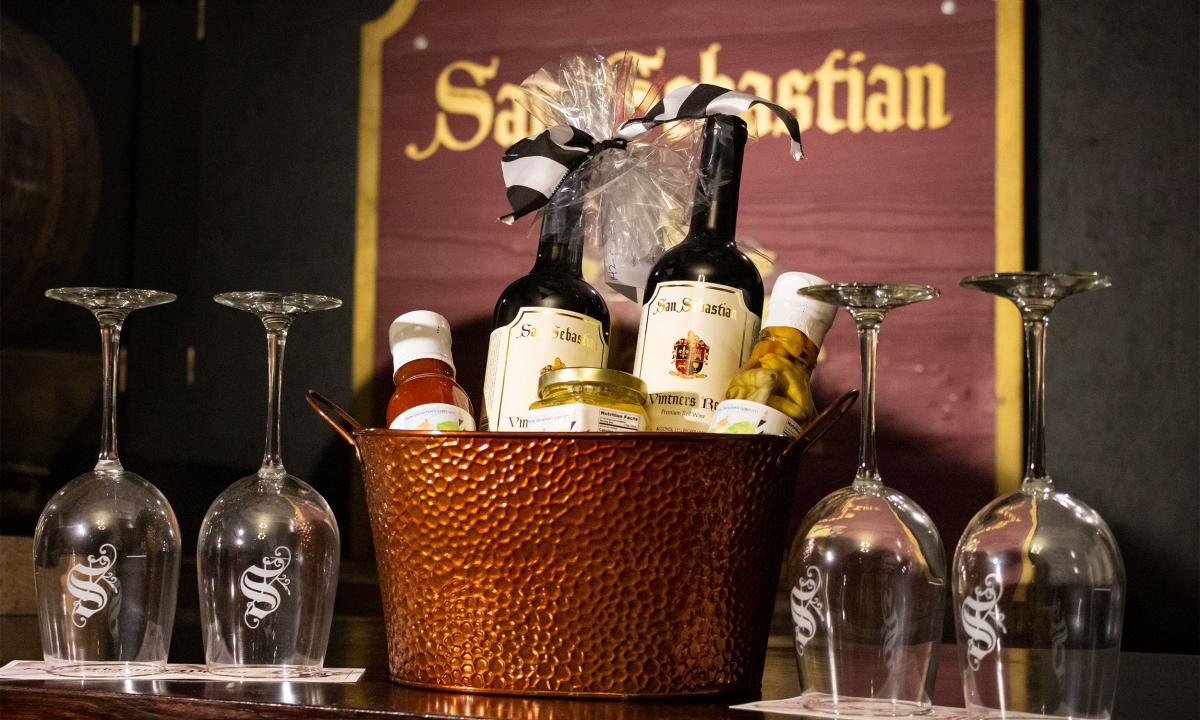 The San Sebastian Winery offers free(!) tours and tastings, and educates guests by not only demonstrating the process of winemaking, but introducing them to the unique history of Florida wine. The tour begins with a ten-minute video that summarizes the winery's history. European settlers planted vineyards and fermented muscadine wine in Florida long before the advent of vineyards in California, or anywhere else in the United States. The tour shows guests where San Sebastian's unique ports and sherries are aged and bottled and concludes with a tasting of a variety of whites and reds. San Sebastian specializes in ports and sherries, whereas their other wines are fermented and aged at their sister winery, Lakeridge, in Clermont, Florida.
All that is lovely, and what's really amaze balls is the rooftop bar (see the cover photo of the indoor lounge, above), with (lots more) wine, twenty different beers, appetizers, and live music on weekend evenings. It's the best place to take in the views of historic downtown.
Sunday - Bin 39: Wine Bar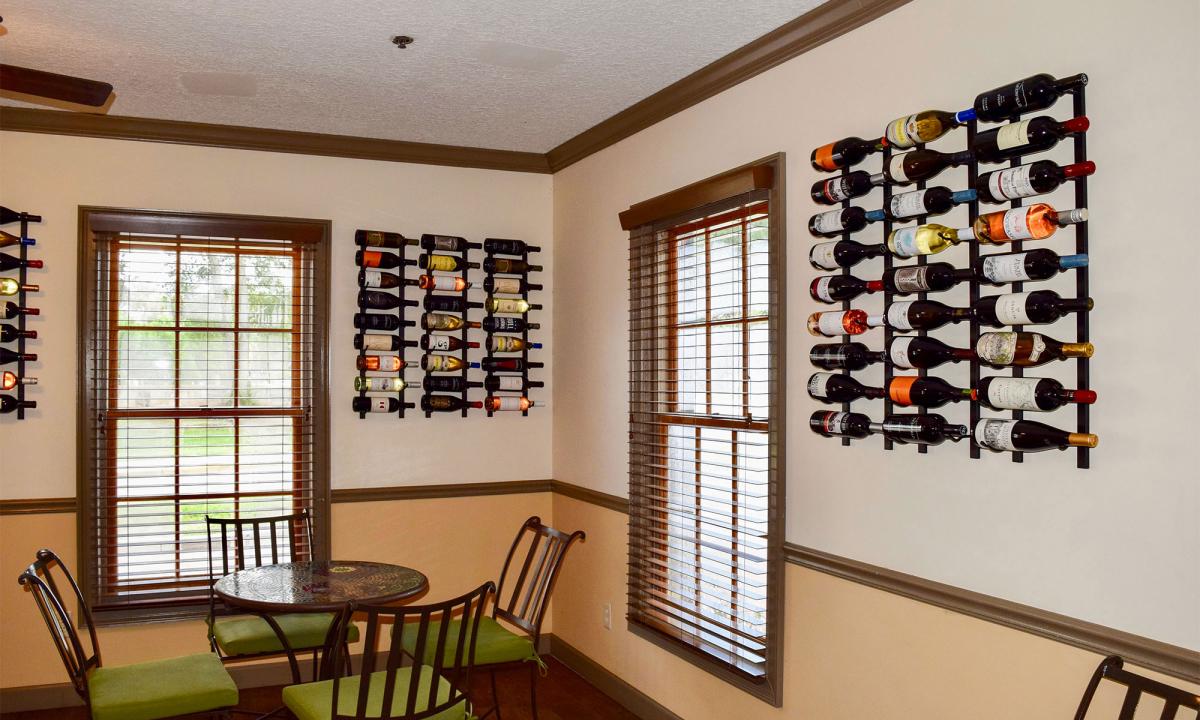 Bin 39 is located in the St. George Inn lobby at the north end of St. George Street and has one of my favorite courtyards in town. Featuring more than 70 wines by the glass, with more than 45 of them rated 90 or above, Bin 39 introduces all of us to some pretty amazing boutique wineries.
Plus, anyone can enjoy the experience whether you're a visitor staying at the inn, a visitor staying elsewhere, or a local like me who wants to taste a finer glass of wine from time to time.
Beyond Historic Downtown
Southern Vibes Tasting Room and Wine Cellar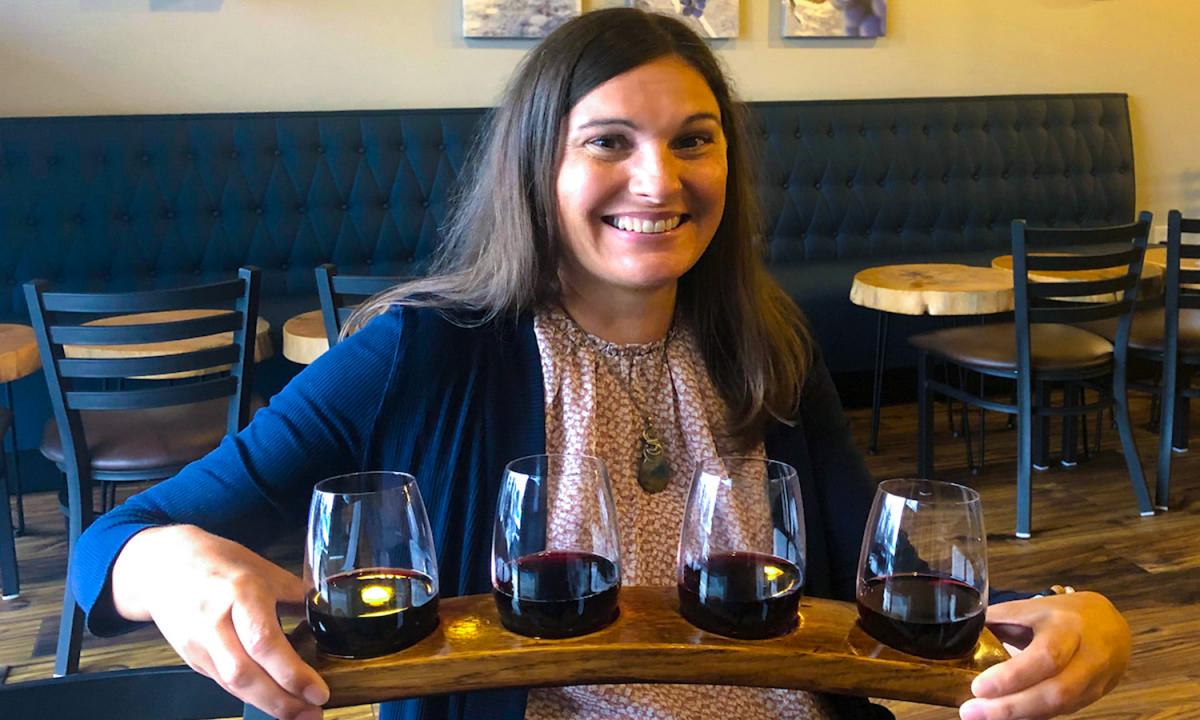 World Golf Village's Southern Vibes Wine and Tasting Room provides wine and gourmet small plate tasting experiences enhanced with expertly trained staff. Southern Vibes creates a comfortable and relaxing atmosphere for visitors to enjoy wine, small plates and learn more about what's in their glass.
For me, it's a mini adventure because I'll name a country, and the sommelier brings me a wine (and food) tasting from that location. On my last visit, I went to Italy by drinking a flight of Italian reds and eating small plates with an Italian flair.
If you looked closely, you might notice that there's no mention of Mondays. On Mondays we rest. Cheers to that and to you and your visit to St. Augustine's wineries!