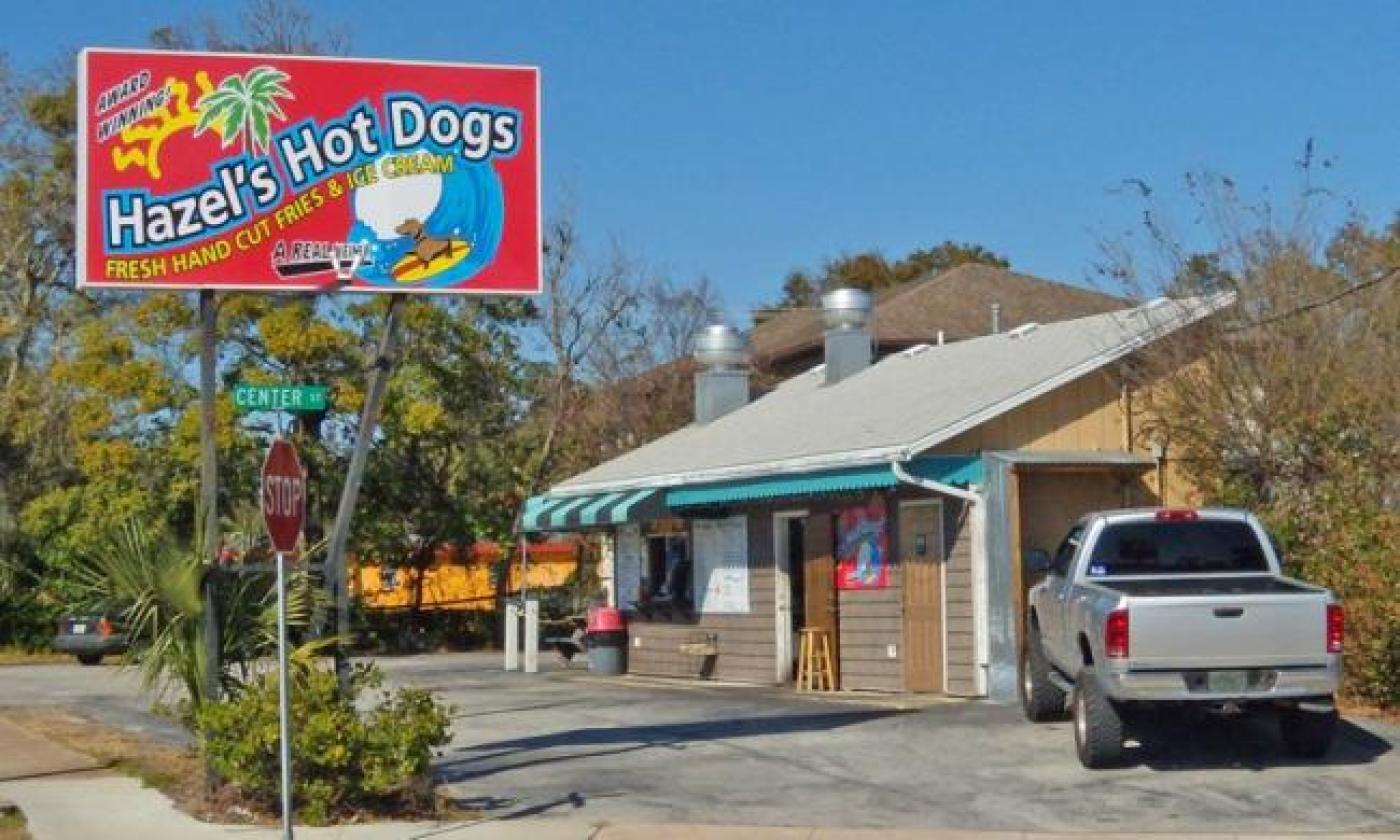 Ponce de Leon Blvd
This section of U.S.1 is the gateway to Historic Downtown.
In St. Augustine, Ponce de Leon Blvd is the business section of U.S.1, the well-known coastal highway that runs north and south from Key West to Canada. Along these 12 miles of U.S. 1 (plus a block on either side) visitors will find places to stay, dine, shop, and provide services.
There are many hotels along the boulevard, including Southern Oaks Inn, Flagler Inn, and Homewood Suites by Hilton.
Those who are hungry will find everything from familiar national chains to some local favorite restaurants, pubs, and bars. (Hazel's Hot Dogs, a true local favorite, is our cover photo.) Coffee shops, diners, and fine dining establishments can all be found along Ponce de Leon, or in the shopping plazas and developments on both sides of U.S. 1. Each day, a rotating schedule of food trucks park at Marina Munch, at English Landing Marina, which provides tables with umbrellas for dining on the water. 
This may not be the most picturesque drive in town, but Ponce de Leon and the block or two adjacent to U.S. 1 will provide nearly any item, food, or service visitors need — from car services and parts to quick medical care to water tours on two-seater catamarans with Bluewater Adventure, to shops and stores for groceries, clothing, and sports gear. Just as it is in other cities along the coast, U.S.1 is a vital link to St. Augustine and it's where visitors will find most things they need during their stay.
:(
Sorry, nothing was found for this search.
Try adjusting the filters to widen your search.