Marina Munch
At English Landing Marina
509 South Ponce de Leon Blvd., Saint Augustine, 32084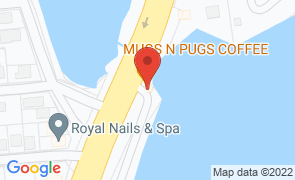 Enjoy the salty breeze from the English Landing Marina and an assortment of great food trucks at Marina Munch near downtown St. Augustine.

On Tuesdays through Saturdays, Marina Munch has four anchor trucks, available for lunch through dinner. They are Funkadelic, Mr. Morgan's Shave Ice, Piccola Cucina, and Scratch Kitchen. Other trucks offer food at Marina Munch, seven days a week. Throughout the week, other trucks will join these four, or fill in on Sundays and Mondays. While the schedules of any food truck may vary, Marina Munch strives to have at least one truck available for lunch and dinner, daily. Marina Munch posts the schedule for both anchor and guest trucks on their Facebook Page.

No Reviews Yet...

Be the first to Review Marina Munch !




Things to Do
Near Marina Munch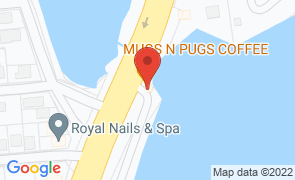 Marina Munch
At English Landing Marina
509 South Ponce de Leon Blvd., Saint Augustine, 32084