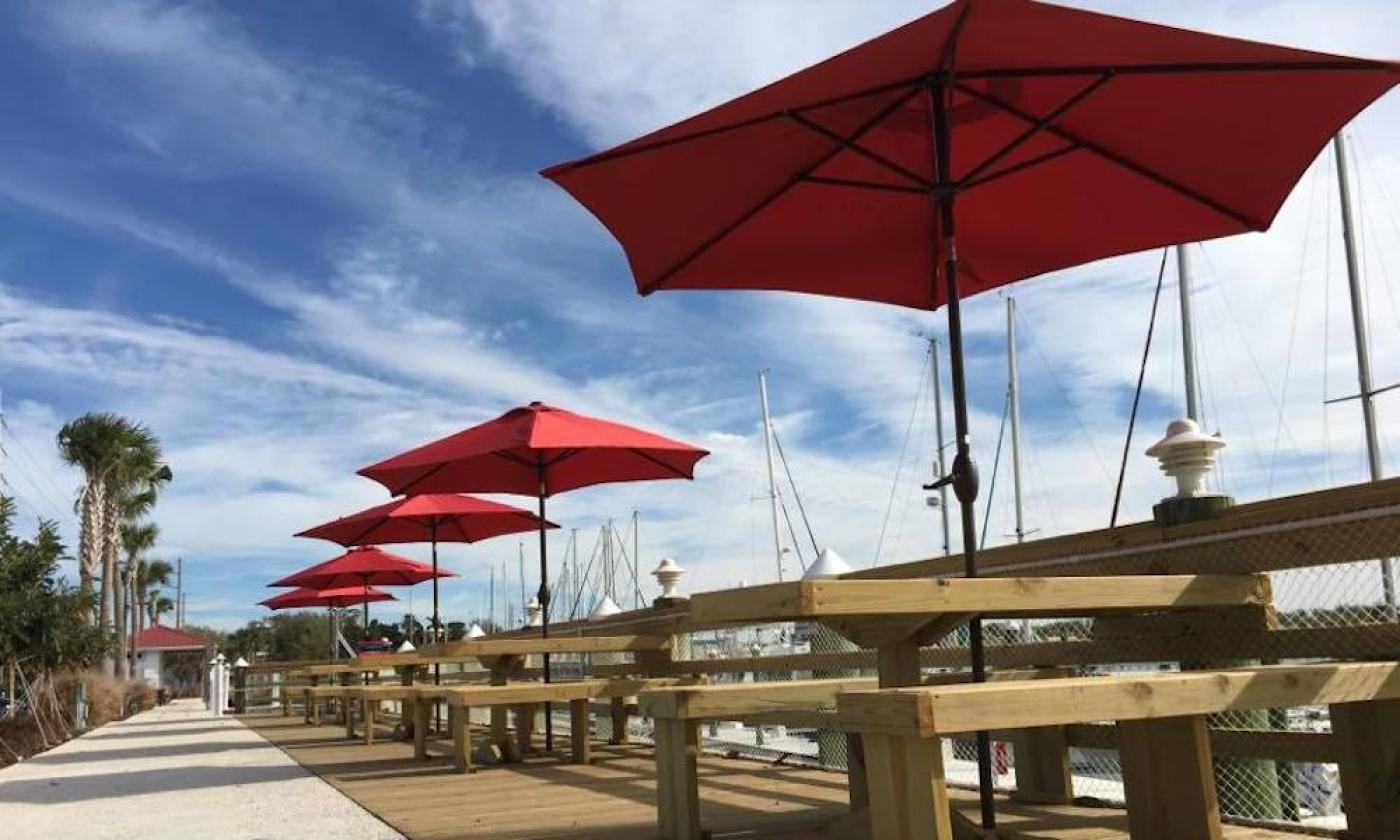 Enjoy the salty breeze from the English Landing Marina and an assortment of great food trucks at Marina Munch near downtown St. Augustine.
Now open on seven days a week, Marina Munch has generally has four anchor trucks, available for lunch through dinner. They are Funkadelic,  and Scratch Kitchen, and Arepa Life. With space for five trucks, others are scheduled to join the three anchors on a rotating basis, and they or others may fill in on Monday and Sundays, when the anchors take a break. 
While the schedules of any food truck may vary, Marina Munch strives to have at least one truck available for lunch and dinner, daily. Marina Munch posts the schedule for both anchor and guest trucks on their Facebook Page.
Marina Munch now has a cantina that serves beer and wine, and will present live music on select Friday and Saturday nights.