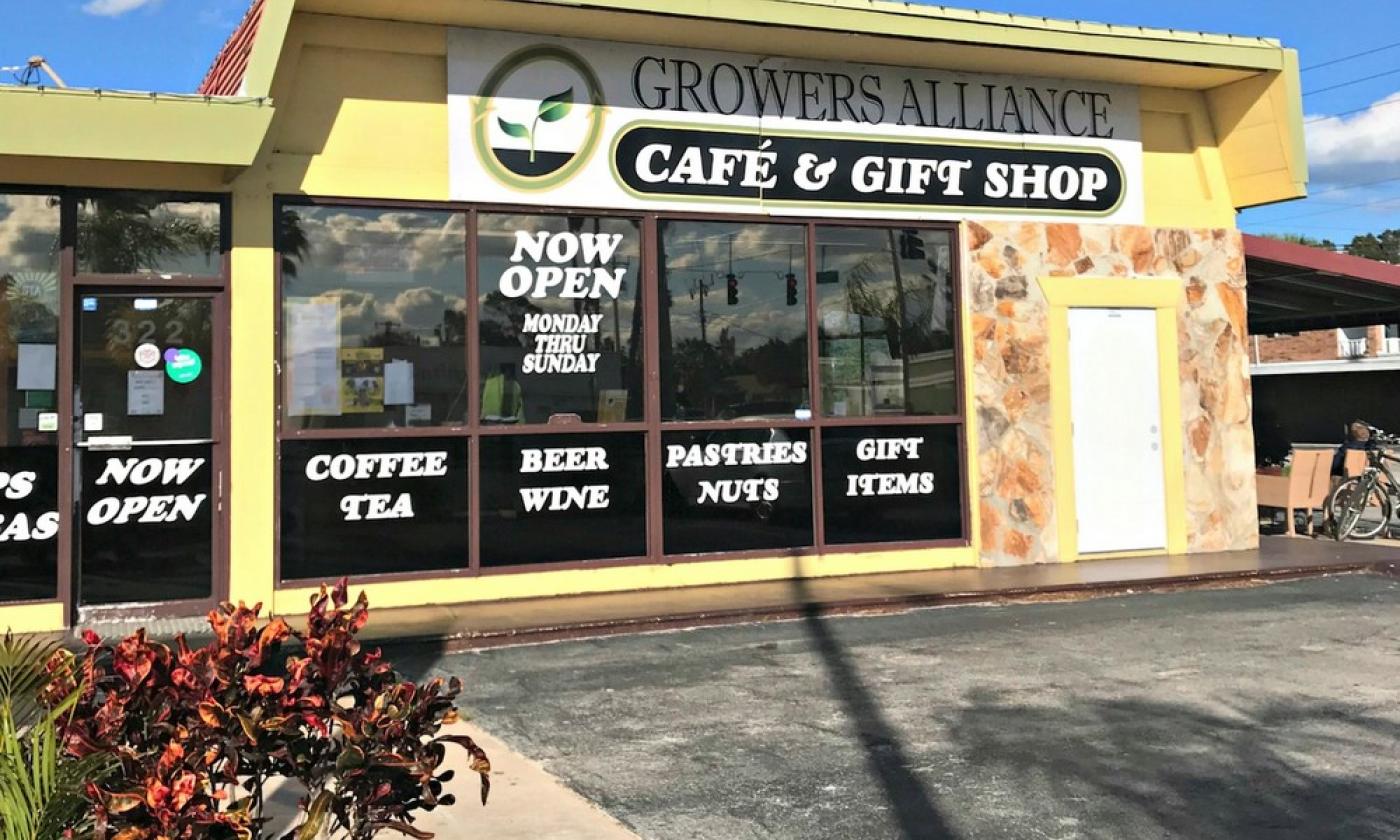 Mon - Fri:
6:00 am - 8:00 pm
Located on Anastasia Island, the Growers Alliance Cafe and Gift Shop offers fresh coffee, snacks, and more. This shop features unblended coffees from Kenya, Ethiopia, Costa Rica, and Guatemala. In addition to coffee, Growers Alliance also sells craft items and nuts from some of these same countries.
Growers Alliance Coffee is fair trade, unblended, and organically grown on coffee farms in some of the world's best coffee growing regions. This shop is owned by Martin and Purity, who grew up on separate coffee farms in Kenya and make it their mission for Growers Alliance coffee sales to benefit coffee farmers and their communities.  
10% of proceeds from each bag of coffee sold by Growers Alliance Coffee goes back to Kenya to support Kenyan coffee farmers and funds projects in Kenya, including the installation of water wells and the improvement of classrooms at schools in Kenyan villages. 
Mon - Fri:
6:00 am - 8:00 pm