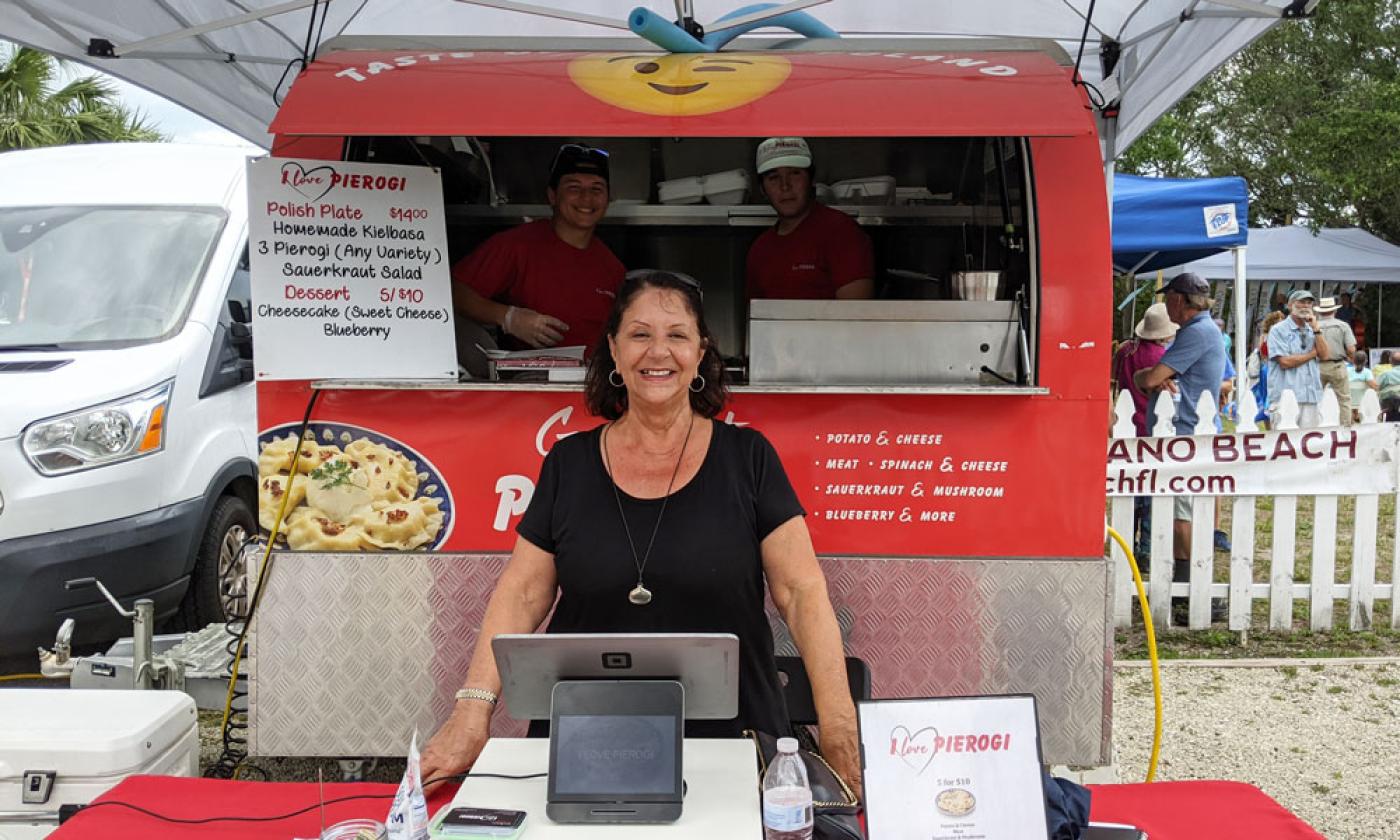 I Love Pierogi Food Truck
I Love Pierogi prepares and sells hand-crafted pierogi and kielbasa meals.
This family-run food truck, I Love Pierogi, offers a line of savory and sweet pierogi to consume on site or to take home to cook later.
Vegetarians will be delighted to learn that a number of the savory pierogi are meatless: potato and cheeses, sauerkraut and mushrooms, and the dessert blueberry pierogi.
In addition to the pierogi, I Love Pierogi prepares kielbasa and sauerkraut, made by a member of the family, and served as a meal with pierogi on the side.
I Love Pierogi has more than one truck and can be found at events throughout St. Augustine. They post their schedule on Instagram and on their website. They are available for special events. Call (516) 860-6606 to schedule.