Mr. Morgan's Shave Ice
At English Landing Marina
509 South Ponce de Leon Blvd., St. Augustine, 32084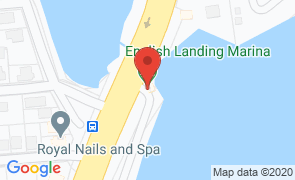 Hours
of Operation
Sun - Mon:
Closed

Tue - Thu:
12:00 pm - 6:00 pm

Fri - Sat:
12:00 pm - 8:00 pm

Mr. Morgan's Shave Ice, the food truck with the ties and surfboards on the side, offers traditional Hawaiian shave ice at the Marina Munch food truck park. 

Mr. Morgan, a teacher (hence the tie), has long wanted to bring Hawaiian Shave ice to St. Augustine. (In Hawaii, they don't say "shaved" ice.) Now, he and his family offer refreshing shave ice in a host of flavors — 40 to be exact — with toppings that range from sprinkles to marshmallow sauce.

 

No Reviews Yet...

Be the first to Review Mr. Morgan's Shave Ice!




Things to Do
Near Mr. Morgan's Shave Ice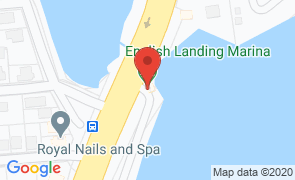 Mr. Morgan's Shave Ice
At English Landing Marina
509 South Ponce de Leon Blvd., St. Augustine, 32084
Hours
of Operation
Sun - Mon:
Closed

Tue - Thu:
12:00 pm - 6:00 pm

Fri - Sat:
12:00 pm - 8:00 pm